STAR RATING

Ci's Star Rating is calculated based on the following independent metrics:
RESULTS REPORTING
Grade based on the charity's public reporting of the work it does and the results it achieves.
DEMONSTRATED IMPACT
The demonstrated impact per dollar Ci calculates from available program information.
NEED FOR FUNDING
Charity's cash and investments (funding reserves) relative to how much it spends on programs in most recent year.
CENTS TO THE CAUSE
For a dollar donated, after overhead costs of fundraising and admin/management (excluding surplus) 99 cents are available for programs.
My anchor
About Youth With A Mission (BC):
Youth With a Mission (BC) Society is a 1-star charity with Low demonstrated impact. It has a poor results reporting grade and is not financially transparent. Before you give, read Charity Intelligence's report.
Founded in 1972, Youth With a Mission (BC) Society is a Christian charity that engages youth in ministry and outreach programs. Its common name is Youth With a Mission Vancouver (YWAM Vancouver) and it is a branch of YWAM Canada and YWAM International. YWAM is a global Christian movement that works in over 180 countries. There are over 40 YWAM ministries in Canada.  YWAM Vancouver has three main program areas: evangelism, training, and mercy ministries.
YWAM Vancouver's evangelism work focuses on spreading the Gospel through various activities. The charity runs youth and young adult groups, including group day outreaches and mission adventures. Group day outreaches are day-long excursions available to churches, small businesses and small groups visiting Vancouver that want to learn more about the city and the Gospel. Mission Adventures include week-long summer as well as four-day fall and spring programs where small groups of people can learn about service, prayer, and education in Vancouver.
YWAM Vancouver's main training program is the Discipleship Training School (DTS). DTS is composed of a 12-week lecture phase, where youth learn about the Bible, and an eight-week field assignment phase, where youth travel to Malaysia, Thailand, Nepal or Cambodia to gain experience in spreading the Gospel. Other training programs include a snowboard and skiing DTS program, the Chronological School of Biblical Studies, the School of Ministry and Leadership Development, and an English Cultural Orientation program.
Through YWAM Vancouver's ministry work, people can go on short-term, two-week mission trips to Thailand and/or Cambodia to help the needy. Missionaries distribute food, build homes, dig wells, help in health clinics, teach English, and spread evangelism. Other ministry programs include: Business As Mission, which helps businesspeople connect to the Gospel; Pamela's Little Promises, a Christ-centered preschool and daycare for children aged six and under; and member care for past mission personnel.
YWAM Vancouver spent $14.6 million on programs and grants in F2018, including $10.3 million on programs outside Canada. The charity reports in its T3010 filing with the CRA that it carried out programs in Albania, Brazil, Cambodia, Germany, the USA, the Netherlands, India, Indonesia and other countries in Africa, Asia and Oceania. 95% of YWAM Vancouver's program spending (domestic and international) was on sub-contractors in F2018. The charity pays missionaries and other YWAM organizations to carry out ministry and outreach work.
This is Charity Intelligence's most recent report on Youth With a Mission (BC) Society. Ci requested YMBCs most recent financial statements but did not receive them. Information in this report reflects F2018 as we are not able to update this profile.
August 31, 2022
My anchor
Results and Impact
Charity Intelligence has rated Youth With a Mission as Low impact based on demonstrated impact per dollar.
Ci was unable to find quantified outcomes produced as a result of YWAM Vancouver's programs.
Impact Rating: Low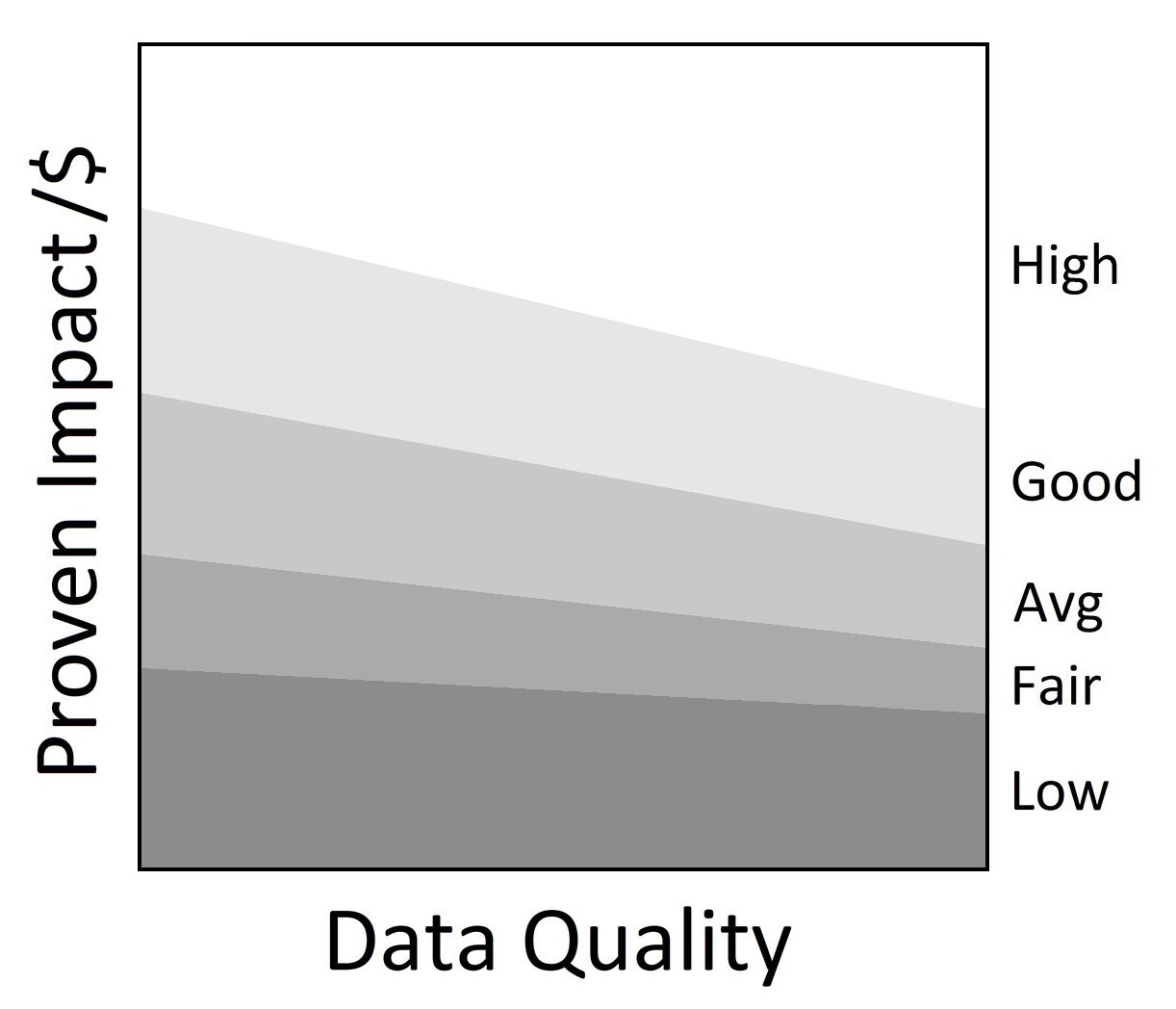 •
My anchor
Charity Intelligence consolidated Youth with a Mission Vancouver with its associated Foundation in the following financial analysis. Transfers of $14.0m in F2018 and $11.5m in F2017 between the two organizations have been excluded. The charity and foundation both started producing audited financials in F2018. Historical F2016 data is unaudited.
Youth with a Mission Vancouver is a large charity that received $14.0m in Canadian donations in F2018. Administrative costs are 1% of total revenue (excluding investment income) and fundraising costs are less than 1% of Canadian donations. Per dollar donated to the charity, 99 cents go to the cause. This is outside of Ci's reasonable range for overhead spending.
YWAM Vancouver has $1.9m in funding reserves that can cover annual program and grants spending at current levels for under two months.  
YWAM Vancouver reports no paid staff in its T3010 filings with the CRA. Its audited financial statements disclose that the Treasurer, President, and two Directors received $64,717 in sub-contract payments in F2018. The audited statements also disclose that the three highest paid individuals under contract for services that exceeded $75,000 in annual payment received a total of $427,716 in F2018.
YWAM Vancouver's associated Foundation also reports no paid staff in its annual T3010 filings with the CRA.
This is a new report that has been sent to Youth With a Mission (BC) Society for review. Comments and changes may be forthcoming.
Created on August 12, 2020 by Katie Khodawandi.
Financial Review

Financial Ratios

Fiscal year ending December

2018
2017
2016
Administrative costs as % of revenues
1.0%
1.2%
0.8%
Fundraising costs as % of donations
0.0%
0.1%
0.3%
Total overhead spending
1.1%
1.2%
1.1%
Program cost coverage (%)
13.1%
15.2%
17.4%
Summary Financial Statements

All figures in $000s

2018
2017
2016
Donations
13,973
13,831
12,315
International donations
250
174
189
Fees for service
379
474
789
Investment income
31
(53)
9

Other income

10

0

31

Total revenues

14,643

14,426

13,333

Program costs - International
10,312
3,425
3,415
Program costs - Canada
4,228
10,475
9,643
Grants
85
72
194
Administrative costs
151
167
105
Fundraising costs
4
11
34

Other costs

23

47

36

Total spending

14,803

14,199

13,428

Cash flow from operations
(160)
226
(95)
Capital spending
43
82
0
Funding reserves
1,919
2,118
2,300
Note: Charity Intelligence used the operating charity's T3010 filings with the CRA to obtain international donations, international program spending, as well as grants to qualified donees. The Foundation's T3010 filing was used to obtain international donations. Other costs include bank charges and interest as well as GST expenses. Administrative costs include the operating charity's office costs, professional fees, maintenance and storage costs, and telephone costs, as well as the Foundation's professional fees.
Salary Information
| | |
| --- | --- |
| $350k + | 0 |
| $300k - $350k | 0 |
| $250k - $300k | 0 |
| $200k - $250k | 0 |
| $160k - $200k | 0 |
| $120k - $160k | 0 |
| $80k - $120k | 0 |
| $40k - $80k | 0 |
| < $40k | 0 |
Information from most recent CRA Charities Directorate filings for F2018