STAR RATING

Ci's Star Rating is calculated based on the following independent metrics:
RESULTS REPORTING
Grade based on the charity's public reporting of the work it does and the results it achieves.
DEMONSTRATED IMPACT
The demonstrated impact per dollar Ci calculates from available program information.
NEED FOR FUNDING
Charity's cash and investments (funding reserves) relative to how much it spends on programs in most recent year.
CENTS TO THE CAUSE
For a dollar donated, after overhead costs of fundraising and admin/management (excluding surplus) 76 cents are available for programs.
My anchor
About Look Good Feel Better:
Look Good Feel Better is a 2-star rated charity with Low demonstrated impact. The charity is financially transparent and has an average results reporting grade. Before you give, read Charity Intelligence's report.
Founded in 1992, in association with the Canadian cosmetics trade association Cosmetics Alliance Canada, Look Good Feel Better (LGFB) aims to address the emotional and psychological health of women with cancer. LGFB argues that cancer care should treat an entire person, which includes mental well-being in addition to physical health. The charity reports that in 2021, it is estimated that 110,900 women will be diagnosed with cancer. Look Good Feel Better provides free beauty workshops and self-care products to support Canadian women with cancer. Since founding, LGFB states that it has helped 300,000 women.
Look Good Feel Better provides workshops as its main program. LGFB states that it offers not only tools and instruction in its beauty workshops, but also a sense of community for women with cancer. The charity runs its workshops using a volunteer team of cosmetic professionals, who provide guidance on skincare, wig selection, and makeup techniques. In F2021, LGFB reported that it hosted 205 online workshops. As a result of the covid-19 pandemic, the charity shifted its workshop program and delivered 1,547 kits directly to its clients' homes. 
For women unable to attend a workshop, LGFB also offers copies of its Signature Steps Guide. LGFB's Signature Steps refer to the guiding stages of its beauty workshop programs. These steps include skincare and makeup, hair alternatives, and additional care such as nails or oral health.
My anchor
Results and Impact
Look Good Feel Better surveys its clients before and after attending its workshop programs. In F2019, it reported that 94% of women felt confident after attending the program, compared to only 52% prior to the workshop. Furthermore, 98% of participants said they would recommend the workshops to other women with cancer.
Charity Intelligence has given Look Good Feel Better a Low impact rating based on demonstrated impact per dollar spent.
While Ci highlights these key results, they may not be a complete representation of Look Good Feel Better's results and impact.
Impact Rating: Low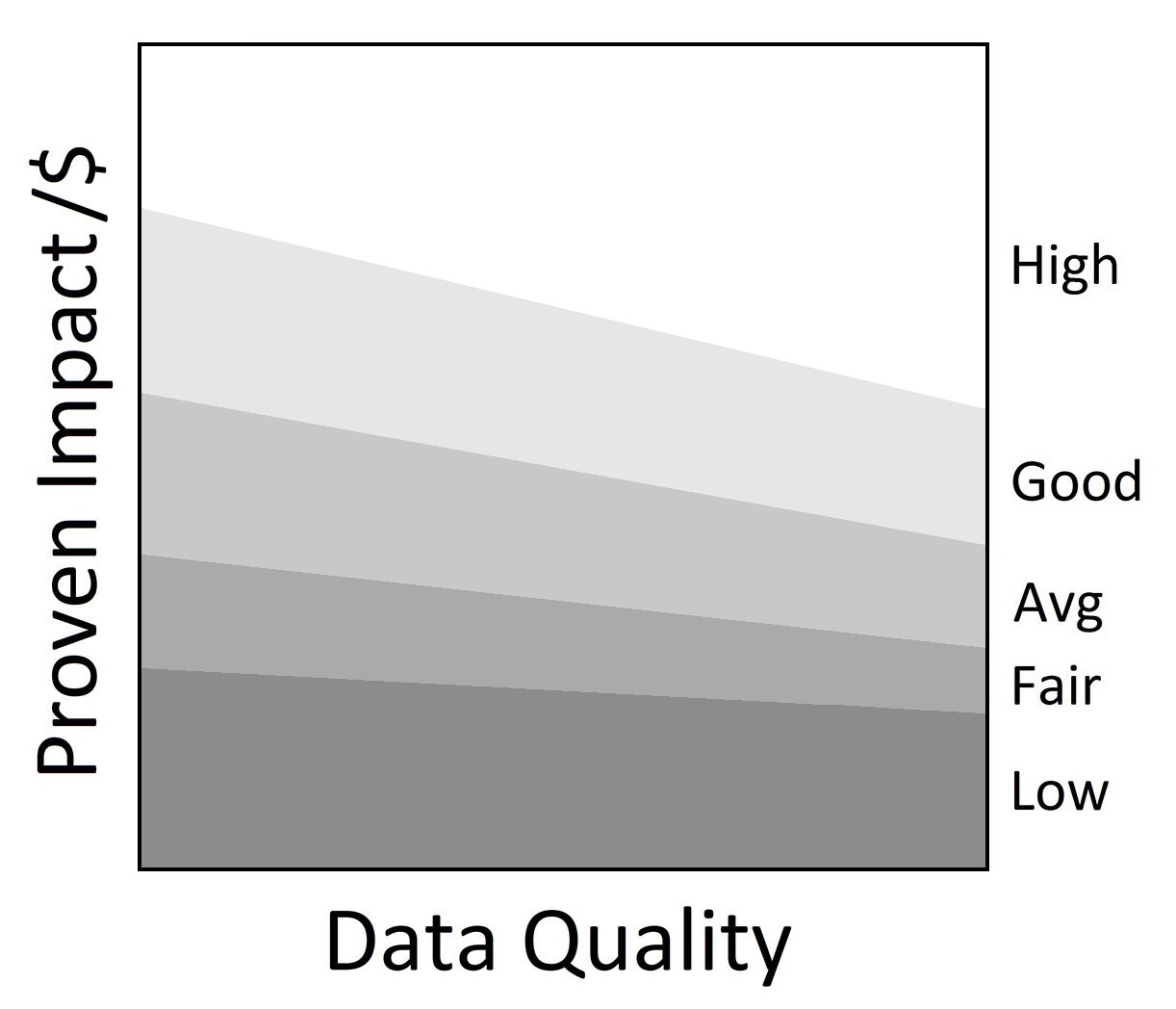 •
My anchor
Look Good Feel Better received $2.1m in donations and special events revenue in F2021. The Cosmetic Alliance's annual gala, the Mirror Ball, is the signatory event that fundraises for LGFB. Look Goof Feel Better received $1.7m in goods in-kind, consisting of beauty supplies and auction items representing 41% of total revenues. Administrative costs are 7% of revenues (less investment income) and fundraising costs are 17% of donations and special events revenue, excluding donated goods in-kind. This results in total overhead spending of 24%. For every dollar donated to the charity, 76 cents go to the cause. This falls within Ci's reasonable range for overhead spending. 
The charity reported its donated goods used in programs directly to Ci for F2019, which were removed from program costs. These amounts were $4.0m in F2019. The charity's audited financial statements do not disclose how much of its donated goods were used in programs.  
Look Good Feel Better has $1.8m in total funding reserves, which could cover 1.5 years of annual program costs.
Look Good Feel Better's audited financial statements note that while an independent charity, it is controlled by the Cosmetics Alliance Canada. In F2021 Look Good Feel Better received $110k ($110k in F2020) from Cosmetics Alliance. 
This charity report is an update that has been sent to Look Good Feel Better for review. Changes and edits may be forthcoming.
Updated on August 22, 2022 by Ann Lei.
Financial Review

Financial Ratios

Fiscal year ending December

2021
2020
2019
Administrative costs as % of revenues
7.1%
6.8%
3.9%
Fundraising costs as % of donations
16.6%
11.4%
17.7%
Total overhead spending
23.7%
18.2%
21.6%
Program cost coverage (%)
148.2%
155.0%
85.3%
Summary Financial Statements

All figures in $000s

2021
2020
2019
Donations
1,278
1,032
1,732
Goods in kind
1,661
2,476
4,903
Government funding
225
410
0
Special events
830
592
1,747

Investment income

79

56

67

Total revenues

4,073

4,566

8,448

Program costs
1,188
1,010
1,644
Donated goods exp
1,416
2,370
3,977
Administrative costs
285
308
328

Fundraising costs

625

466

1,485

Total spending

3,514

4,154

7,434

Cash flow from operations
559
412
1,014
Capital spending
6
75
43
Funding reserves
1,760
1,565
1,403
Note: Ci reported unrealized gains (losses) as investment income rather than expenses, affecting total revenues and expenses by $51k in F2019. Ci reported investment income net of investment management fees, affecting total revenues and expenses by ($6k) in F2021, ($6k) in F2020, and ($6k) in F2019. Ci used the revenue line "Donated product for Look Good Feel Better program" to represent donated goods in kind.
Salary Information
| | |
| --- | --- |
| $350k + | 0 |
| $300k - $350k | 0 |
| $250k - $300k | 0 |
| $200k - $250k | 0 |
| $160k - $200k | 1 |
| $120k - $160k | 1 |
| $80k - $120k | 1 |
| $40k - $80k | 5 |
| < $40k | 0 |
Information from most recent CRA Charities Directorate filings for F2021