STAR RATING

Ci's Star Rating is calculated based on the following independent metrics:
RESULTS REPORTING
Grade based on the charity's public reporting of the work it does and the results it achieves.
DEMONSTRATED IMPACT
The demonstrated impact per dollar Ci calculates from available program information.
NEED FOR FUNDING
Charity's cash and investments (funding reserves) relative to how much it spends on programs in most recent year.
CENTS TO THE CAUSE
For a dollar donated, after overhead costs of fundraising and admin/management (excluding surplus) 90 cents are available for programs.
My anchor
About Global Aid Network:
Global Aid Network is a 2-star charity. It has Fair demonstrated impact and has a below average results reporting grade of D+. Before you give, read Charity Intelligence's report.
Global Aid Network (GAiN) is a Christian humanitarian relief and development charity. It helps those living in poverty and crisis around the world. GAiN's mission is to "reveal hope by sharing God's unconditional love and restore life by demonstrating the gospel through compassionate action to those who are living in poverty, injustice and crisis around the world".
GAiN is part of a larger global network of Global Aid Network charities. The network has offices in 11 countries. The Canadian branch of GAiN is currently working in 14 countries. In F2022, most of GAiN's international program spending went to Benin ($1.2m), Tanzania ($913k), and Togo ($368k).
Global Aid Network has four main programs: Water for Life Initiative, Disaster Relief and Preparedness, Economic Empowerment, and Local Church Partnerships. It does not disclose how much money it spent on each program.
GAiN works with local partners to run the Water for Life Initiative. This program helps give clean water to people in developing countries who do not have access. Since 2005, GAiN has drilled 2,961 deep water-capped wells. It has provided 2,961,000 people with access to safe water. It also trained 241,395 people in hygiene practices and 35,707 people in community health.
GAiN helps people in need through its Disaster Relief and Preparedness Program. Since 2011, it has responded to over 20 emergencies and disasters. During F2022, it sent 82 shipments to help refugees from Ukraine.
The charity runs an Economic Empowerment program. This program helps women through loans, vocational training, and other entrepreneurship training. Since 2011, GAiN has given 6,008 women loans to help grow their small businesses.
Global Aid Network has Local Church Partnerships. It partners with local churches to form new churches and share God's message. These churches also help deliver its development programs. Since 2011, it has discipled 63,507 people in the basics of their faith. It also helped 215,759 people understand God's love for the first time and established 1,019 new churches. 
My anchor
Results and Impact
Since the start of its program, GAiN helped 163,281 people decide to follow Jesus through its Local Church Partnerships.
While Ci highlights this key result, this may not be a complete representation of Global Aid Network's results and impact.
Charity Intelligence has rated Global Aid Network as Fair in demonstrated impact per dollar spent.
Impact Rating: Fair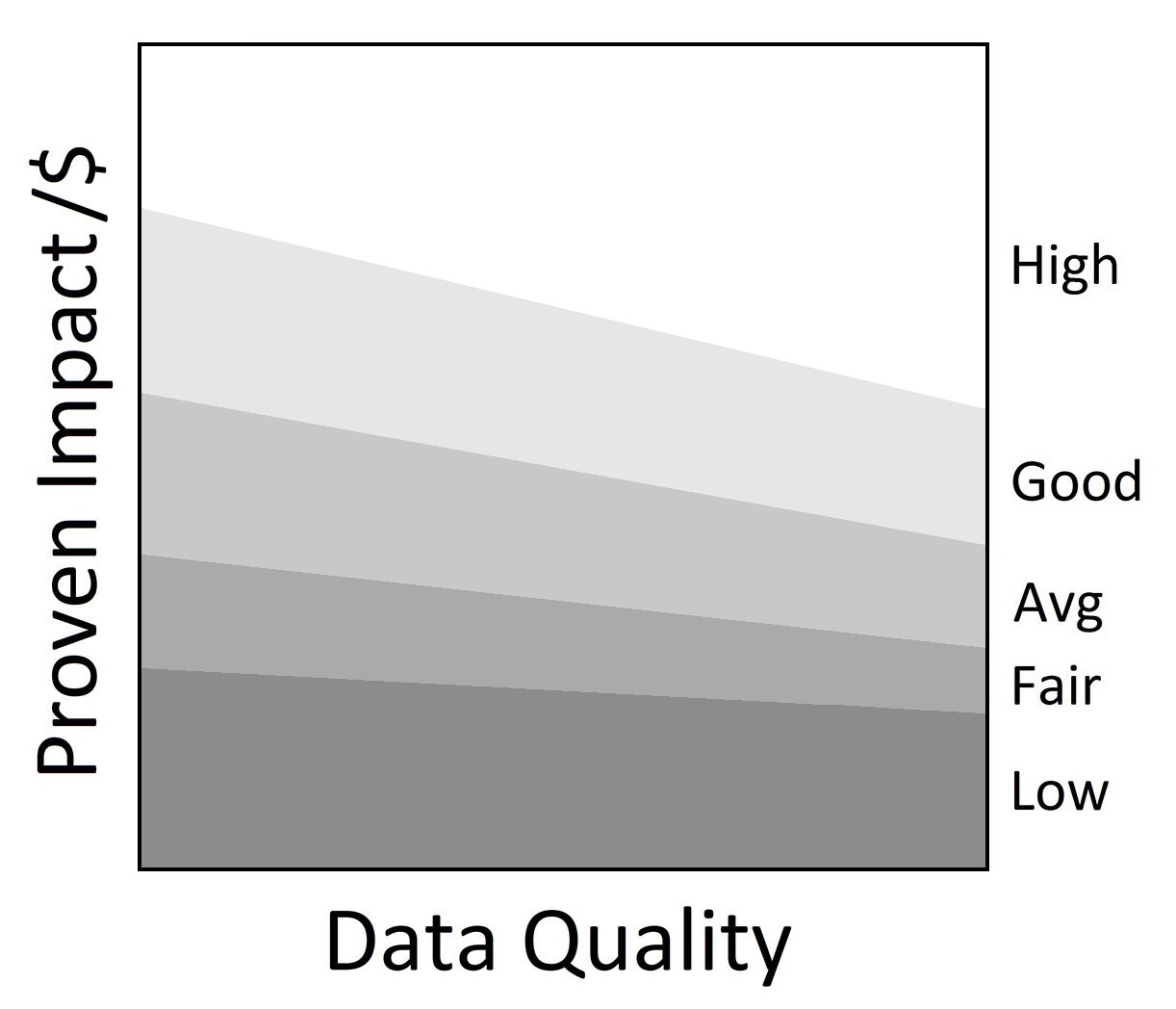 •
My anchor
Global Aid Network received $5.5m in donations in F2022. It also received $540k in donated goods-in-kind.
Administrative costs are 8% of revenues and fundraising costs are 2% of donations. This means it has total overhead costs of 10%. For each dollar donated, 90 cents go to the cause. This is within Charity Intelligence's reasonable range for overhead spending.
Global Aid network spent $4.8m on international programs in F2022. It also granted a total of $174k to three Canadian organizations. These are Power to Change Ministries (a related party), Gateway community Christian Reformed Church, and The Samaritan's Purse Canada.
GAiN had a program cost coverage ratio of 50% in F2022. This means that with its $2.5m in funding reserves, it can fund programs and grants at current levels for six months. GAiN's program cost coverage ratio is within Ci's acceptable limits.
The charity's compensation information for F2022, F2021, and F2020 is not available on its T3010 filing with the CRA.
Financial Review

Financial Ratios

Fiscal year ending June

2022
2021
2020
Administrative costs as % of revenues
8.1%
9.5%
9.9%
Fundraising costs as % of donations
1.8%
0.9%
5.1%
Total overhead spending
9.9%
10.5%
15.0%
Program cost coverage (%)
50.4%
36.4%
37.3%
Summary Financial Statements

All figures in $000s

2022
2021
2020
Donations
5,540
4,837
3,395
Goods in kind
540
127
118
Government funding
0
182
0

Other income

641

267

491

Total revenues

6,721

5,413

4,004

Program costs - International
4,826
4,858
4,351
Grants
174
59
17
Administrative costs
545
517
395

Fundraising costs

99

45

175

Total spending

5,643

5,479

4,937

Cash flow from operations
1,078
(66)
(933)
Capital spending
6
1
3
Funding reserves
2,521
1,788
1,628
Note: Ci adjusted Canadian donations by amounts received from Power to Change Ministries, allocating this amount to other revenue. This affected Canadian donations by ($597k) in F2022, ($221k) in F2021, and ($424k) in F2020. Ci removed gifts to qualified donees from international program costs and reported these amounts as grants. This affected international program costs by ($174k) in F2022, ($59k) in F2021, and ($17k) in F2020. Ci included fundraising and administrative costs reported below the line on the audited financial statements as part of total expenses. Ci reported amortization as a non-cash expense and removed it from international program costs, administrative costs, and fundraising costs on a pro-rata basis.
Salary Information
| | |
| --- | --- |
| $350k + | 0 |
| $300k - $350k | 0 |
| $250k - $300k | 0 |
| $200k - $250k | 0 |
| $160k - $200k | 0 |
| $120k - $160k | 0 |
| $80k - $120k | 0 |
| $40k - $80k | 0 |
| < $40k | 0 |
Information from most recent CRA Charities Directorate filings for F2022