STAR RATING

Ci's Star Rating is calculated based on the following independent metrics:
RESULTS REPORTING
Grade based on the charity's public reporting of the work it does and the results it achieves.
DEMONSTRATED IMPACT
The demonstrated impact per dollar Ci calculates from available program information.
NEED FOR FUNDING
Charity's cash and investments (funding reserves) relative to how much it spends on programs in most recent year.
CENTS TO THE CAUSE
For a dollar donated, after overhead costs of fundraising and admin/management (excluding surplus) 85 cents are available for programs.
My anchor
About Kamloops Food Bank:
Founded in 1988, Kamloops Food Bank (KFB) works to provide food to people dealing with hunger in the community. KFB's goal is to create a hunger-free community. KFB reports that, in British Columbia, 103,464 people use a food bank each month.
A Charity Intelligence 2021 Top 10 Canadian Food Bank
Through its FoodSHARE program, Kamloops Food Bank collects and distributes perishable and non-perishable food to families, schools, and agencies to prevent people from going hungry. In F2018, KFB reports that it distributed 1.7 million pounds of perishable food (up from 1.4 million in F2017) and 619k pounds of non-perishable food (down from 702k in F2017). In F2018, Kamloops Food Bank reports that it provided food to 716 children under the age of 5, 1,229 children between the ages of 6-18, 4,050 clients between the ages of 19-59, and 702 clients above the age of 60. KFB also reports it provided food to 61 community agencies in F2018, up from 53 agencies in F2017.
Kamloops Food Bank's Starfish Backpacks Program began in 2016 with the goal to provide children in need food to take home over the weekend. The charity reports that in F2017, it distributed 40 backpacks each week during the school year In F2018, 118 were distributed and the goal for F2019 is 200 backpacks.
My anchor
Results and Impact
Kamloops Food Bank reports that since its FoodSHARE program began in 2007, over 11 million pounds of food has been diverted from the landfill and delivered to clients.
Charity Intelligence has given Kamloops Food Bank an impact grade of Average based on demonstrated social value created per dollar spent.
Impact Rating: Average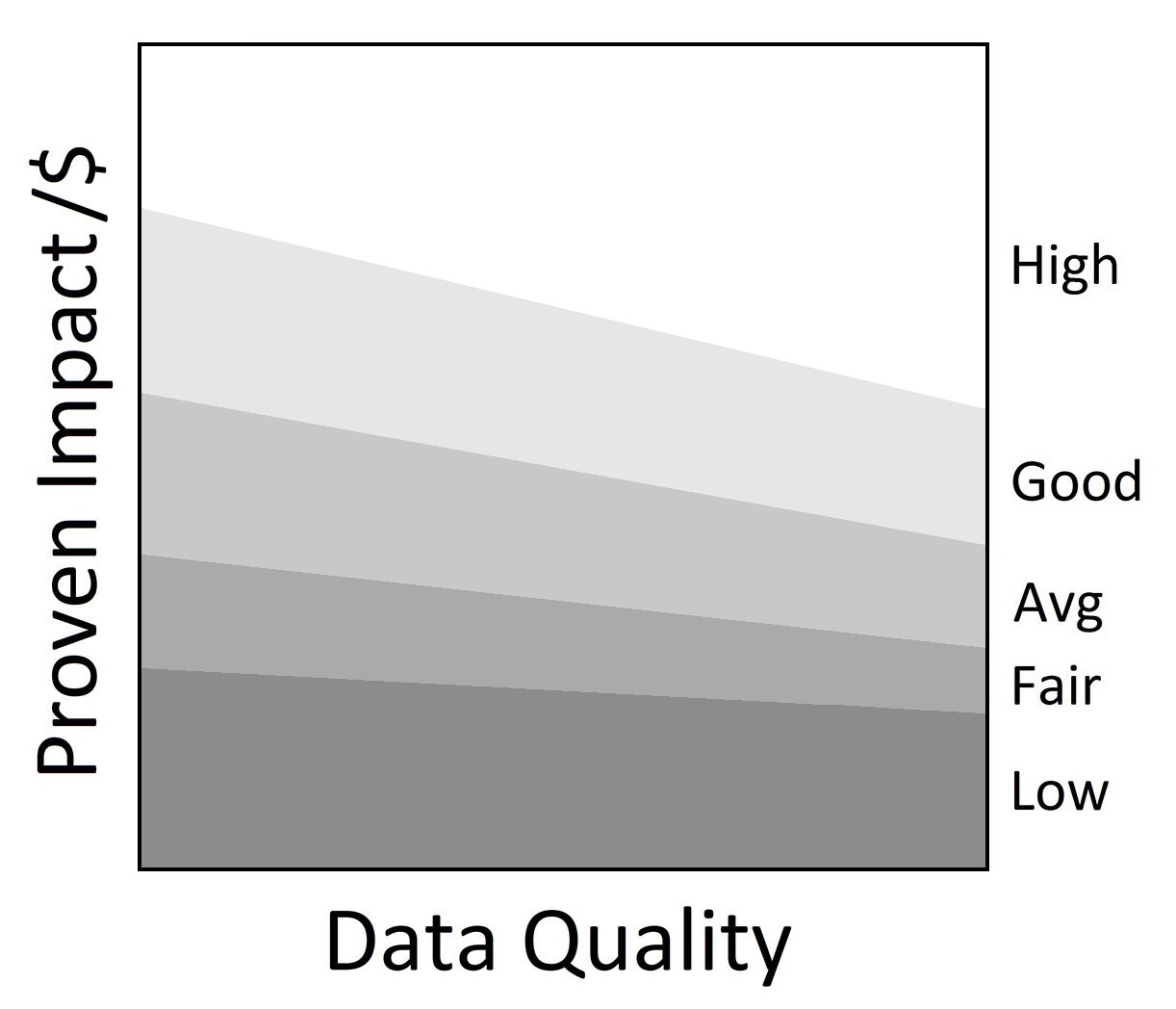 •
My anchor
Kamloops Food Bank does not include donated food as a revenue or expense in its audited financial statements, therefore, it was excluded from Ci's analysis.
Kamloops Food Bank is a small-sized charity with $803k in donations and special events fundraising in F2018. Administrative costs are 12% of total revenues (excluding investment income) and fundraising costs are 3% of monetary donations. For every dollar donated to the charity, 85 cents go towards its programs, which is within Ci's reasonable range of overhead spending.
In F2017, COFB has $455k in funding reserves, which can cover annual program costs for nearly 9 months.
This charity report is a new profile that has been sent to Kamloops Food Bank for review. Changes and edits may be forthcoming.
Updated on August 20, 2019 by Parker Thomlinson.
Financial Review

Financial Ratios

Fiscal year ending August

2017
2016
2015
Administrative costs as % of revenues
11.9%
14.8%
20.0%
Fundraising costs as % of donations
2.9%
4.1%
3.2%
Total overhead spending
14.8%
18.9%
23.1%
Program cost coverage (%)
73.9%
66.7%
70.8%
Summary Financial Statements

All figures in $s

2017
2016
2015
Donations
406,836
394,036
357,496
Goods in kind
4,559
17,537
5,750
Government funding
23,135
15,480
14,916
Business activities (net)
26,250
0
0
Special events
396,584
241,452
181,489
Investment income
1,691
1,646
1,389

Other income

19,635

16,950

16,935

Total revenues

878,690

687,101

577,975

Program costs
615,945
485,176
401,365
Grants
0
0
5,058
Administrative costs
104,171
101,665
115,205

Fundraising costs

23,228

25,862

17,065

Total spending

743,345

612,703

538,693

Cash flow from operations
135,345
74,398
39,282
Capital spending
35,590
124,746
0
Funding reserves
455,014
323,579
287,802
Note: The charity does not categorize its expenses by fundraising, admin, and programs, so its T3010 CRA filing was used in Ci's analysis for accurate fundraising and administration ratios. Amortization was backed out of expenses on a pro-rata basis.
Salary Information
| | |
| --- | --- |
| $350k + | 0 |
| $300k - $350k | 0 |
| $250k - $300k | 0 |
| $200k - $250k | 0 |
| $160k - $200k | 0 |
| $120k - $160k | 0 |
| $80k - $120k | 1 |
| $40k - $80k | 2 |
| < $40k | 6 |
Information from most recent CRA Charities Directorate filings for F2017