STAR RATING

Ci's Star Rating is calculated based on the following independent metrics:
RESULTS REPORTING
Grade based on the charity's public reporting of the work it does and the results it achieves.
DEMONSTRATED IMPACT
The demonstrated impact per dollar Ci calculates from available program information.
NEED FOR FUNDING
Charity's cash and investments (funding reserves) relative to how much it spends on programs in most recent year.
CENTS TO THE CAUSE
For a dollar donated, after overhead costs of fundraising and admin/management (excluding surplus) 97 cents are available for programs.
My anchor
About Moisson Mauricie / Centre-du-Québec:
Moisson Mauricie is a 4-star rated charity that is not financially transparent. The charity has a strong results reporting grade and High demonstrated impact. Moisson Mauricie's overhead spending is outside of Ci's reasonable range. The charity has $1.7m in reserve funds, which can cover one year of program costs.
Founded in 1987, Moisson Mauricie / Centre-du-Québec (MME) is the only food bank serving the Mauricie and Centre-du-Quebec area. MME collects, recovers, and distributes food to partner organizations that assist economically and socially disadvantaged people in the area. Moisson Mauricie reports that nearly 31,500 people accessed food support services in Mauricie/Centre-du-Québec in F2022, a 16% increase compared with F2021. Moisson Mauricie also runs a social integration and employment program to help employees develop transferable skills. The charity reports that it helped 31,500 people a month or 378,000 people a year.
The charity is part of Food Banks Canada and Food Banks of Quebec's networks.
The charity does not provide a total program spending, nor does it disclose how much it spends on each of its programs.
Moisson Mauricie is a Charity Intelligence 2022 Top 10 Impact Charity.
In F2022, MME collected 6.4 million lb of food from 73 suppliers and redistributed 6.3 million lb to 70 member organisations. The charity collected 44% of food locally, from stores, farmers and other local suppliers. It sourced 56% of food nationally, from Food Banks Canada, Food Banks of Québec and other national suppliers. Of the food collected, 36% was non-perishable, 22% was meat and meat-substitutes and 21% was fruit and vegetables. In addition, the charity reports that 21,021 snacks and 41,426 meals were prepared with food it provided. Moisson Mauricie's urgent help program supported 794 households. The charity provided 51 boxes filled with basic supplies such as hygiene products and food, which helped 138 people.
Moisson Mauricie collects food from supermarkets and redistributes it to its networks. This avoids food waste and increases the variety of food the charity provides. In F2022, the charity reports saving 143 thousand lb of food from 46 participating stores. 39% of this food was meat and meat alternatives.
Moisson Mauricie's social integration and employment program allows community members to gain work experience by assisting the charity with its services. Employees sort and distribute food and prepare orders for charities in Moisson Mauricie's network. The goal is for employees to develop transferable skills that they can use elsewhere. In F2022, 389 people participated in the program, providing 28,982 hours of work. The charity provided 5,632 meals for these employees.
My anchor
Results and Impact
In F2022, Moisson Mauricie reports that for every $1 cash donation, it can distribute $21 worth of food. The charity reports distributing 6,258,831 lb of food and helping 378,000. On average, each person helped received 17 lb of food.
While Charity Intelligence highlights these key results, they may not be a complete representation of Moisson Mauricie / Centre-du-Québec results and impacts.
Charity Intelligence has rated Moisson Mauricie as High based on demonstrated impact per dollar.
Impact Rating: High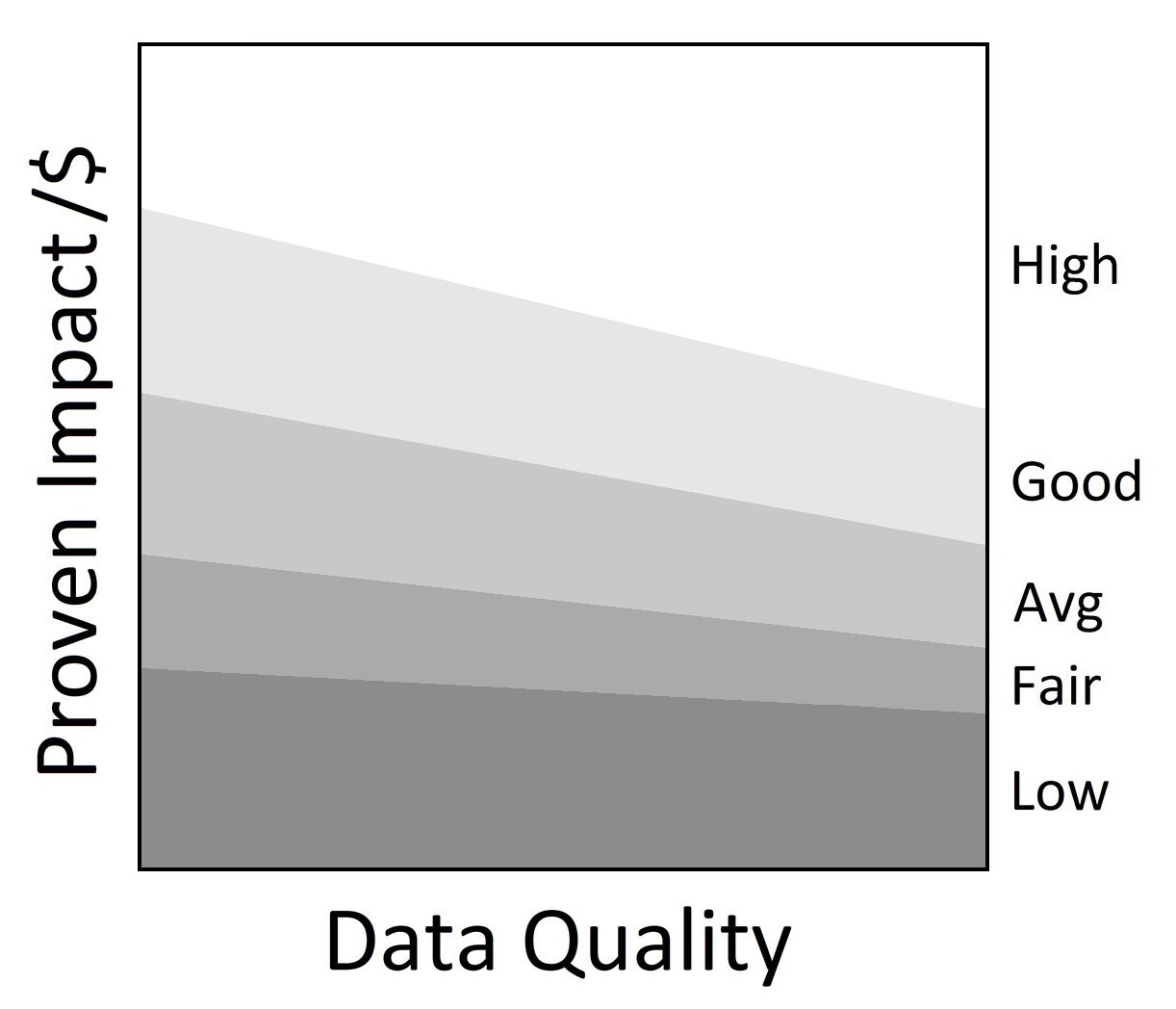 •
My anchor
Moisson Mauricie is not financially transparent. Its audited financial statements are not publicly available on its website.
Moisson Mauricie received $1.9m in monetary donations and special events revenue and donated food worth $31.3m in F2023. Administrative costs are 0.3% of revenues (excluding investment income) and the reported fundraising costs are 3% of donations. For every dollar donated to this charity, 97 cents are available for programs. This is outside Ci's reasonable range for overhead expenditures but is not uncommon for food banks with significant food donations.
Moisson Mauricie has net reserve funds of $1.7m which can cover a year of annual program costs.
At the time of this analysis, the charity's F2023 T3010 filing with the CRA is not publicly available. Therefore, the most recent employee compensation information is from F2022.
This report is an update that has been sent to Moisson Mauricie for review. Changes and edits may be forthcoming.
Updated July 17, 2023 by Victoria Allder.
Financial Review

Financial Ratios

Fiscal year ending March

2023
2022
2021
Administrative costs as % of revenues
0.3%
0.2%
0.4%
Fundraising costs as % of donations
2.7%
0.7%
1.7%
Total overhead spending
3.1%
0.9%
2.1%
Program cost coverage (%)
103.3%
161.0%
47.6%
Summary Financial Statements

All figures in $000s

2023
2022
2021
Donations
1,627
1,633
3,359
Goods in kind
31,325
29,400
28,187
Government funding
28
260
175
Fees for service
0
0
2
Business activities (net)
129
91
0
Special events
233
90
21
Investment income
23
6
8

Other income

0

0

7

Total revenues

33,367

31,479

31,758

Program costs
1,640
1,263
2,254
Administrative costs
112
66
119

Fundraising costs

51

12

57

Total spending

33,128

30,742

30,617

Cash flow from operations
239
738
1,141
Capital spending
964
10
160
Funding reserves
1,694
2,033
1,073
Note: Ci adjusted for government and non-government deferred donations. This affected revenues by ($185k) in F2023, $155k in F2022 and $6k in F2021. Ci did not include amortization of deferred capital contribution in revenue, decreasing revenue by $73k in F2023, $58k in F2022 and $66k in F2021. Ci reconciled the charity's T3010 filing with its audited financials to allocate expenses to programs, admin, and fundraising in F2022 and F2021. In F2022, the charity did not report any fundraising costs on its T3010 filing so these were reported from the charity's audited financial statements. The charity's F2023 T3010 filing is not available at the time of this analysis, and the audited financial statements do not provide activity-based costing. Therefore, Ci has allocated expense line items to programs, fundraising and administrative costs for F2023 to the best of its ability but recognizes that this might not be a perfect representation of the charity's spending allocations. Ci backed amortization out of program, administrative, and fundraising costs on a pro-rata basis for F2022 and F2021.
Salary Information
| | |
| --- | --- |
| $350k + | 0 |
| $300k - $350k | 0 |
| $250k - $300k | 0 |
| $200k - $250k | 0 |
| $160k - $200k | 0 |
| $120k - $160k | 0 |
| $80k - $120k | 1 |
| $40k - $80k | 5 |
| < $40k | 4 |
Information from most recent CRA Charities Directorate filings for F2022