STAR RATING

Ci's Star Rating is calculated based on the following independent metrics:
RESULTS REPORTING
Grade based on the charity's public reporting of the work it does and the results it achieves.
DEMONSTRATED IMPACT
The demonstrated impact per dollar Ci calculates from available program information.
NEED FOR FUNDING
Charity's cash and investments (funding reserves) relative to how much it spends on programs in most recent year.
CENTS TO THE CAUSE
For a dollar donated, after overhead costs of fundraising and admin/management (excluding surplus) 97 cents are available for programs.
My anchor
About Central Okanagan Food Bank:
Central Okanagan Food Bank is a two-star charity. It has a low results reporting grade and is not financially transparent. Its overhead costs are not within Ci's reasonable range. Central Okanagan Food Bank's programs have average demonstrated impact.
In 2015 the Westside Community Food Bank and Kelowna Community Food Bank joined together to form Central Okanagan Food Bank (COFB). Central Okanagan Food Bank is a charity located in British Columbia that wants to create a healthy and hunger-free community by providing nutritious food to those in need. It reported that one in five children in the Central Okanagan district live in poverty and don't get enough food. The food bank has two locations: a Kelowna branch and a West Kelowna branch. COFB offers a variety of nutrition programs including the Tiny Bundles program, Kids Snack Pack program, Vitality program, and Special Needs program. The charity does not provide a spending breakdown of its programs.
The Tiny Bundles program provides weekly hampers containing milk, eggs, fresh fruit, vegetables and baby products to pregnant mothers and families with children younger than one. The Kids Snack Pack program provides children from ages one to 12 with a one-week supply of snack packs to bring to school. The packs include granola bars, yogurt, fruit, cheese, and juice boxes. The Special Needs program gives support to people with special dietary restrictions, and the Vitality program gives food to families with children under the age of 5 and to people over the age of 55. Outside of these programs, clients can access the food bank once per month. The charity reports that over 18,360 children access its services annually.
My anchor
Results and Impact
COFB reported giving out an average of 21,000 lb of food per day to people in need. It did not report the timeframe over which this statistic was measured.
While Ci highlights these key results, they may not be a complete representation of Central Okanagan Food Bank's results and impact. Charity Intelligence has given Central Okanagan Food Bank an impact rating of Average based on demonstrated impact per dollar spent.
Impact Rating: Average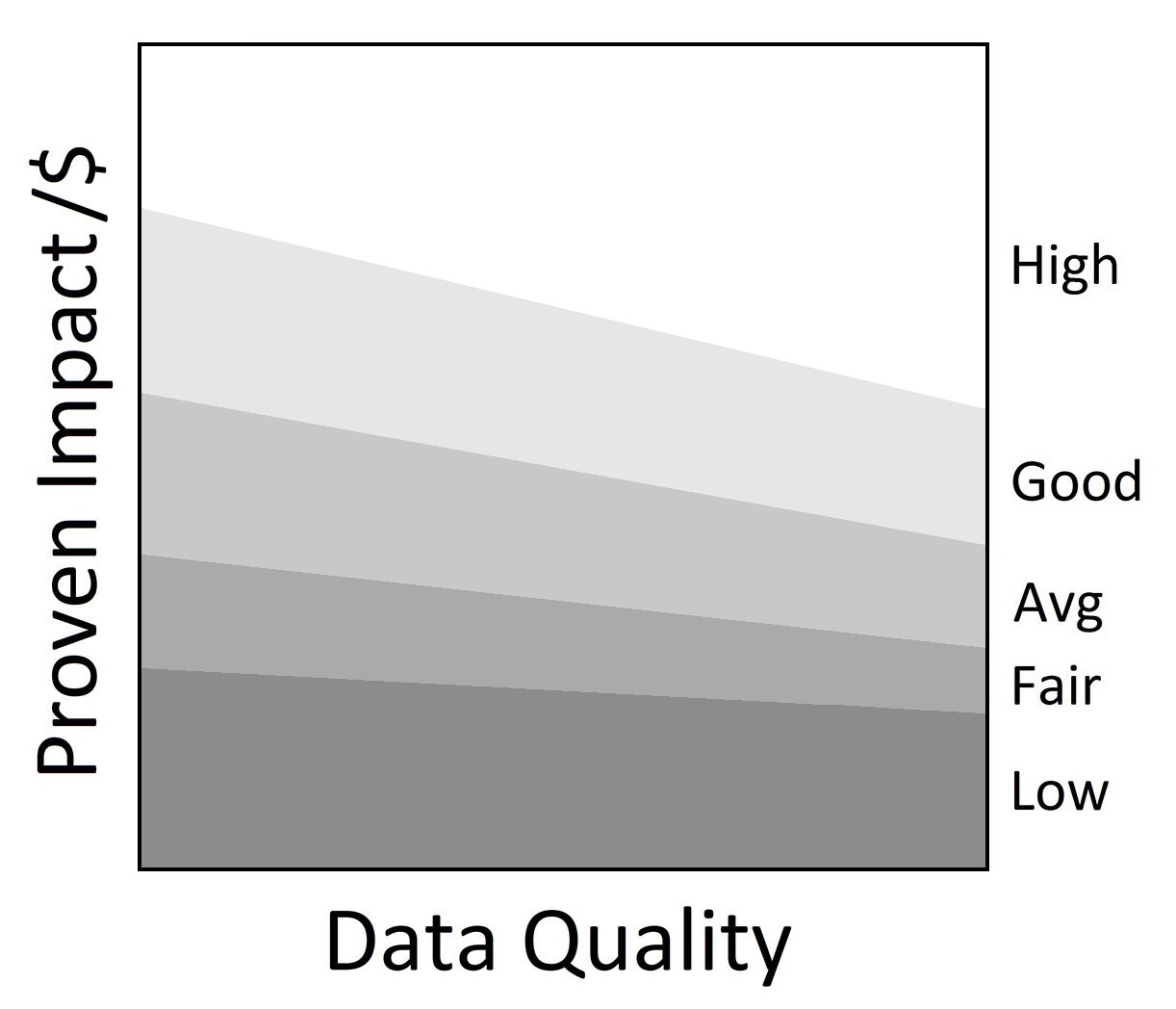 •
My anchor
In F2021, Central Okanagan Food Bank received $3.4m in Canadian donations and special events revenue. It also received food donations of $7.4m during the year, which represents a 107% increase from F2020. Administrative costs are 2% of total revenue excluding investment income. Fundraising costs are 1% of Canadian donations. This results in total overhead spending of 3%. For every dollar donated to the charity, 97 cents go to the cause. This is not within Ci's reasonable range for overhead spending.
In F2021, COFB had $2.3m in net funding reserves ($2.5 million in liquid assets less $153k in interest-bearing debts). Its net funding reserves can cover annual program costs for around two years and three months.
COFB's 2021 financial statements are unaudited. CRA best practices recommend that charities with over $250k in donations have audited financial statements available.
This charity report is an update that has been sent to Central Okanagan Food Bank for review. Changes and edits may be forthcoming.
Updated on June 15th, 2022 by Arjun Kapur.
Financial Review

Financial Ratios

Fiscal year ending June

2021
2020
2019
Administrative costs as % of revenues
2.0%
2.6%
3.3%
Fundraising costs as % of donations
1.1%
1.1%
1.8%
Total overhead spending
3.1%
3.7%
5.1%
Program cost coverage (%)
230.3%
70.8%
(90.7%)
Summary Financial Statements

All figures in $000s

2021
2020
2019
Donations
1,338
1,583
743
Goods in kind
7,387
3,570
4,194
Government funding
239
58
241
Special events
2,060
1,472
1,050
Investment income
4
0
0

Other income

0

0

41

Total revenues

11,029

6,683

6,270

Program costs
1,001
933
1,213
Administrative costs
215
170
204
Fundraising costs
37
34
33

Other costs

19

42

43

Total spending

8,323

4,873

6,180

Cash flow from operations
2,706
1,810
90
Capital spending
177
0
385
Funding reserves
2,304
661
(1,101)
Note: Ci used the charity's T3010 filing with the CRA to report administrative costs.
Salary Information
| | |
| --- | --- |
| $350k + | 0 |
| $300k - $350k | 0 |
| $250k - $300k | 0 |
| $200k - $250k | 0 |
| $160k - $200k | 0 |
| $120k - $160k | 0 |
| $80k - $120k | 1 |
| $40k - $80k | 7 |
| < $40k | 2 |
Information from most recent CRA Charities Directorate filings for F2021