STAR RATING

Ci's Star Rating is calculated based on the following independent metrics:
RESULTS REPORTING
Grade based on the charity's public reporting of the work it does and the results it achieves.
DEMONSTRATED IMPACT
The demonstrated impact per dollar Ci calculates from available program information.
NEED FOR FUNDING
Charity's cash and investments (funding reserves) relative to how much it spends on programs in most recent year.
CENTS TO THE CAUSE
For a dollar donated, after overhead costs of fundraising and admin/management (excluding surplus) 96 cents are available for programs.
My anchor
About Lifewater Canada:
Lifewater Canada is a top rated 5-star charity and a top 10 impact charity. It has a high results reporting score and is financially transparent. The charity does not have large funding reserves and can cover less than 18 months of program costs.
Founded in 1997, Lifewater Canada (LIFW) is a volunteer-based charity that works to improve hygiene and provide safe drinking water to people in Africa and Haiti. LIFW sends trained teams into water-scarce communities to build wells, water pumps, community toilets, and rainwater storage systems, while teaching locals how to use and maintain this equipment. The charity reports that around 785 million people lack access to safe water, and that 2.4 billion people lack access to toilets and hand-washing stations. Diseases like cholera, dysentery, and typhoid that are transmitted through dirty water kill 1.6 million people annually. This is equivalent to one person dying every 20 seconds. The majority of these deaths are children under the age of 5. Women and young girls are particularly affected by this crisis, collectively spending 200 million hours per year gathering water. This leads to many young girls dropping out of school to help their families. In F2021, Lifewater Canada helped 531,920 people through clean water and sanitation projects. Including the cost of donated goods, its program spending was $1.0m.
A Charity Intelligence 2022 Top 10 Impact Charity
Listen to CBC's fabulous November 2022 interview with Lifewater Canada's Lynda Gehrels on well drilling in Kenya, cost per well, pump repair updates in Liberia and 85 new water proposals per month in Nigeria. 
The charity spent $699k on providing drinking water to impoverished communities in F2021. This represents 69% of total program spending. It built 119 new water wells, repaired 138 broken wells, repaired 588 water hand pumps, and built 79 new rainwater catchment and storage systems. These projects helped 525,760 people access clean water.
The charity spent $79k on sanitation and hygiene projects in F2021, which represents 8% of program spending. LIFW built 11 new community toilets and 25 community hand-washing stations. These projects benefited 6,160 people. It also gave hygiene and covid-19 training to over 30,000 people.
Lifewater Canada spent $189k on infrastructure and equipment, which represents 19% of program spending. The remaining $44k was spent on training volunteers, which represents 4% of program spending.
My anchor
Results and Impact
In F2021, Lifewater Canada reported saving people 76,836 hours of walking to collect water. It also generated $2.4m for families who no longer needed to purchase water. The charity reports that it achieved an estimated economic return of $5.35 for each dollar spent, through the value of time and money saved by having a local water source.
While Ci highlights these key results, they may not be a complete representation of Lifewater Canada's results and impact.
Charity Intelligence has given Lifewater a High impact rating based on demonstrated impact per dollar spent.
Impact Rating: High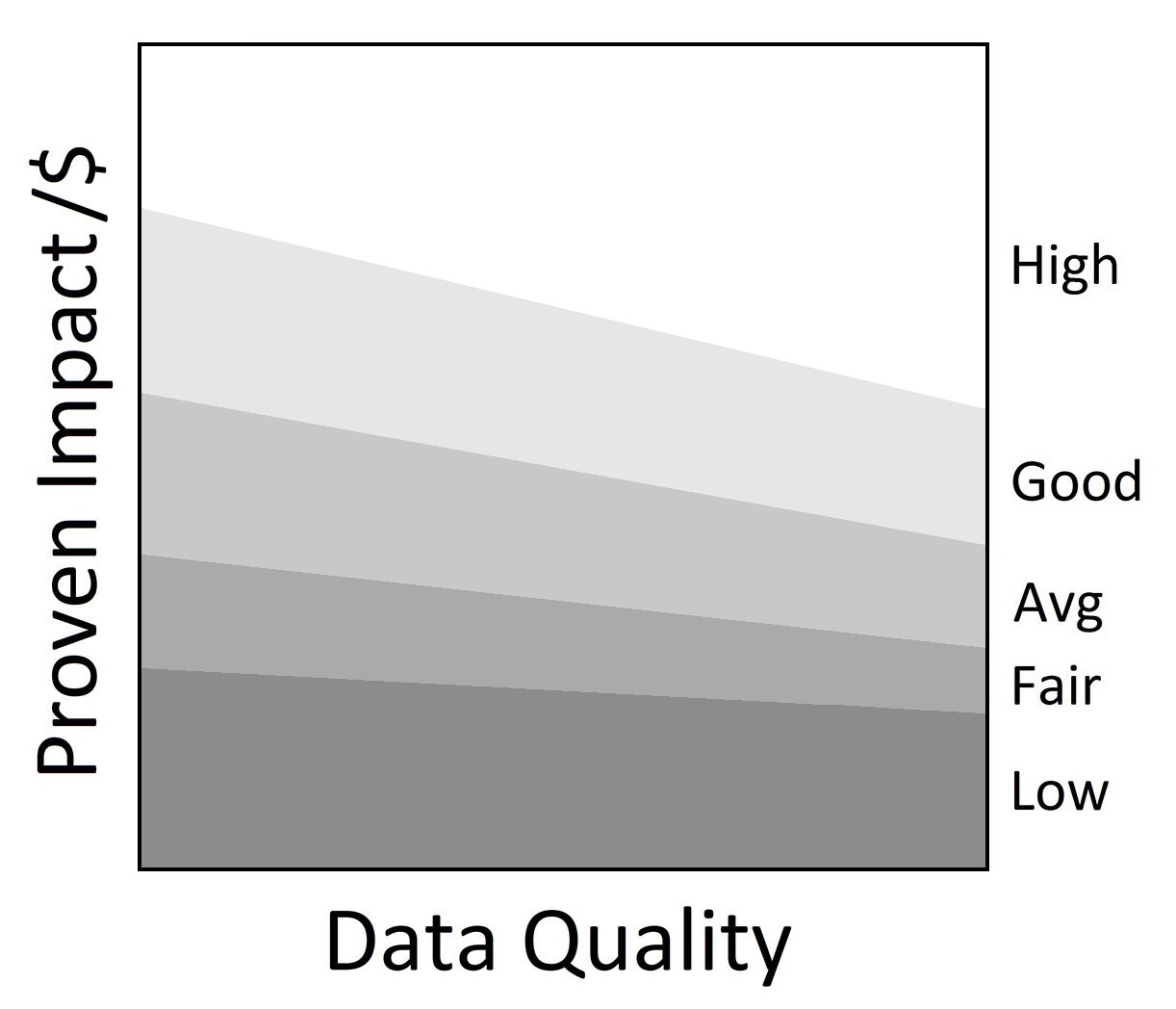 •
My anchor
In F2021, Lifewater Canada received $2.0m in donations. This represents a 66% increase from F2020. It also received $114k in donated goods.
Administrative costs are 3% of total revenues excluding investment income. Fundraising costs are 1% of donations. This results in total overhead spending of 4%. For every dollar donated, 96 cents go to the cause. This is just outside Ci's reasonable range for overhead spending.
LIFW has $1.3m in funding reserves, which represents a 332% increase from F2020. Its funding reserves can cover annual program costs for around 1 year and 6 months.
The charity did not disclose any employee compensation numbers in its CRA T3010 filings between F2015 and F2021.
This charity report is an update that has been sent to Lifewater Canada for review. Comments and edits may be forthcoming.
Updated June 6th, 2022 by Arjun Kapur.
Financial Review

Financial Ratios

Fiscal year ending June

2021
2020
2019
Administrative costs as % of revenues
2.6%
2.8%
2.4%
Fundraising costs as % of donations
1.1%
2.7%
3.6%
Total overhead spending
3.8%
5.5%
6.0%
Program cost coverage (%)
148.2%
30.9%
18.5%
Summary Financial Statements

All figures in $s

2021
2020
2019
Donations
1,919,101
1,133,384
951,733
International donations
85,556
72,350
64,147
Goods in kind
113,640
41,972
142,377

Investment income

(1,362)

151

(2,995)

Total revenues

2,116,935

1,247,857

1,155,262

Program costs - International
897,820
997,829
870,523
Donated goods exp
113,640
41,972
142,377
Administrative costs
55,791
35,074
28,181

Fundraising costs

21,913

30,420

34,018

Total spending

1,089,164

1,105,295

1,075,099

Cash flow from operations
1,027,771
142,562
80,163
Funding reserves
1,330,863
308,027
161,287
Salary Information
| | |
| --- | --- |
| $350k + | 0 |
| $300k - $350k | 0 |
| $250k - $300k | 0 |
| $200k - $250k | 0 |
| $160k - $200k | 0 |
| $120k - $160k | 0 |
| $80k - $120k | 0 |
| $40k - $80k | 0 |
| < $40k | 0 |
Information from most recent CRA Charities Directorate filings for F2021