STAR RATING

Ci's Star Rating is calculated based on the following independent metrics:
RESULTS REPORTING
Grade based on the charity's public reporting of the work it does and the results it achieves.
DEMONSTRATED IMPACT
The demonstrated impact per dollar Ci calculates from available program information.
NEED FOR FUNDING
Charity's cash and investments (funding reserves) relative to how much it spends on programs in most recent year.
CENTS TO THE CAUSE
For a dollar donated, after overhead costs of fundraising and admin/management (excluding surplus) 14 cents are available for programs.
My anchor
About Habitat for Humanity Regina:
Founded in 1993, Habitat for Humanity Regina (Habitat Regina) helps to provide low-income families with affordable housing. Habitat Regina is one of 1,400 Habitat for Humanity affiliates globally that work toward a world where everyone has a safe and stable place to live. Most of the charity's activities are in Regina, but it also supports local chapters in Moose Jaw, Weyburn, and Estevan.
Recent News: In February 2021, Habitat Regina merged with Habitat Saskatoon and Habitat Prince Albert to become Habitat for Humanity Saskatchewan. Habitat Saskatchewan has not yet posted annual reports or audited financial statements. Ci will complete a full update for the merged charity after F2021.
Habitat Regina's main program is homeownership. In F2019, it spent $3.5m on building operations and home sales, as well as $466k on other program-related costs.
Habitat for Humanity Regina's homeownership program helps low-income families buy affordable homes. The charity raises funds for land and materials to build new houses. Habitat Regina sells its homes to eligible families with no down payment required, financed through interest-free mortgages paid over 20 years. To keep homes affordable, Habitat Regina caps these mortgage payments at 25% of annual household income. The charity also requires each family to contribute 500 hours of "sweat equity" by volunteering to build homes or working at Habitat ReStores. Habitat Regina receives mortgage payments through a revolving fund used to finance future building projects. In 2018, the charity reported that it helped 17 families become new homeowners. Since founding in 1993, Habitat Regina states that it has reached a total of 139 families.
As part of its building projects, Habitat Regina runs the Trades & Skills Construction Apprenticeship Program (TASCAP). The program gives grade 11 and 12 students the opportunity to earn credits by working at a Habitat Regina build site for a semester. In 2018, the charity had 27 students enrolled in TASCAP.
My anchor
Results and Impact
Habitat Regina's most recent annual report is from 2018. These results refer to 2018 and earlier.
According to a 2013 study by the Canadian Mortgage Housing Corporation, 78% of families reported improvements in health after moving into Habitat homes. Habitat Regina also states that 54% of families reported improvements in their children's behaviour and 41% reported improvements in grades at schools.
While Ci highlights these key results, they may not be a complete representation of Habitat for Humanity Regina's results and impact.
Charity Intelligence has given Habitat for Humanity Regina a Low impact rating based on its demonstrated impact per dollar spent.
Impact Rating: Low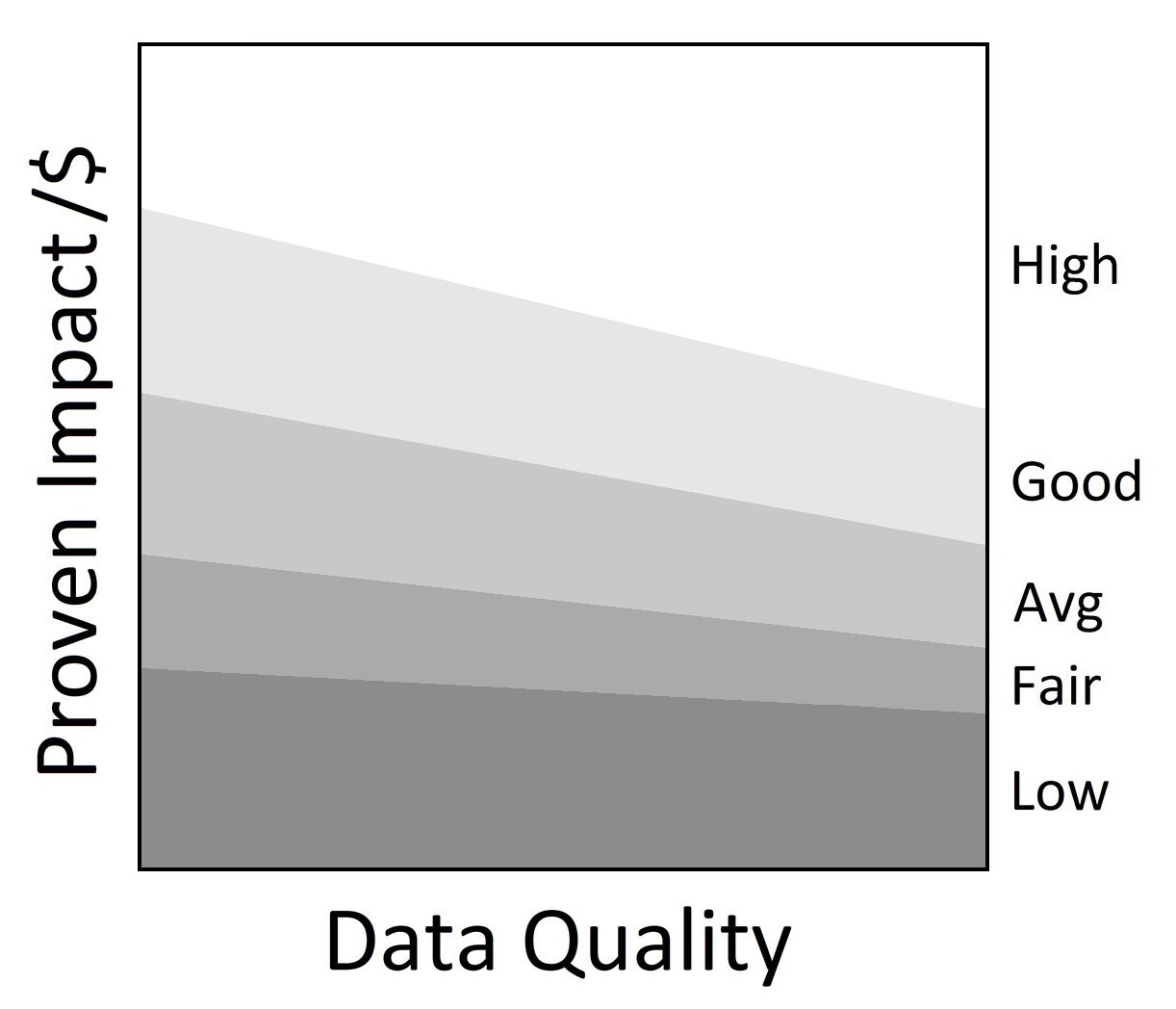 •
My anchor
Habitat Regina has not posted new financial statements since F2019 and did not respond to Charity Intelligence's requests for information. As a result, Ci has scored Habitat Regina as a zero in financial transparency. The financial analysis below refers to F2019.
Habitat for Humanity Regina is a small charity, with $610k in cash donations and $96k in donated goods in F2019. It also received $688k in mortgage payments (31% of revenues) and $514k in government grants (23% of revenues) during the year. Administrative costs are 40% of revenues and fundraising costs are 46% of cash donations. This results in total overhead spending of 86%. For every dollar donated to the charity, 14 cents go to the cause. This is outside of Ci's reasonable range for overhead spending, which has been the case for the past three years.
Habitat Regina's funding reserves are shown as negative since its interest-bearing debts of ($5.5m) exceed its cash of $277k. This is common for Habitat for Humanity chapters across Canada, which hold mortgages for first-time homeowners. Excluding interest-bearing debts, Habitat Regina's gross funding reserves can cover 7% or less than one month of annual program costs.
Habitat Regina receives loans from Canadian Western Bank, which include restrictions on the charity's annual debt to net worth ratio. Its auditors state that the charity was not in compliance with these bank covenants at year end in F2019. This was due to the addition of new non-interest-bearing loans of $2.2m from Saskatchewan Housing Corporation during the year. After year end, Habitat Regina's bank agreed to modify its debt ratio calculation to exclude these loans, resulting in the charity complying with its bank covenants.
Charity Intelligence has sent this update to Habitat for Humanity Regina for review. Changes and edits may be forthcoming.
Updated on August 4, 2021 by Eric Zhao.
Financial Review

Financial Ratios

Fiscal year ending December

2019
2018
2017
Administrative costs as % of revenues
39.7%
37.8%
21.8%
Fundraising costs as % of donations
46.3%
42.7%
21.4%
Total overhead spending
85.9%
80.5%
43.3%
Program cost coverage (%)
(131.0%)
(81.8%)
(216.2%)
Summary Financial Statements

All figures in $s

2019
2018
2017
Donations
610,068
546,907
907,176
Goods in kind
96,397
219,046
366,416
Government funding
513,988
350,647
645,529
Fees for service
688,426
588,670
461,381
Business activities (net)
177,616
198,104
249,862

Other income

129,561

22,883

5,424

Total revenues

2,216,056

1,926,257

2,635,788

Program costs
3,966,716
4,789,794
1,291,452
Administrative costs
878,590
728,268
575,053

Fundraising costs

282,309

233,573

194,470

Total spending

5,127,615

5,751,635

2,060,975

Cash flow from operations
(2,911,559)
(3,825,378)
574,813
Capital spending
28,097
11,676
105,600
Funding reserves
(5,196,326)
(3,915,747)
(2,791,722)
Note: To better reflect Habitat Regina's homeownership program, Ci included mortgage and tenancy payments received in fees for service. This affected revenues by $688k in F2019, $589k in F2018, and $461k in F2017. Ci typically excludes net gains (losses) on home sales (reported as ($932k) in F2019, ($428k) in F2018, and $298k in F2017). However, Habitat Regina's audited financials do not separate costs of home sales from costs of building operations. As such, Ci included all costs of home sales and building operations in program costs to account for building costs ($3.5m in F2019, $4.5m in F2018, and $1.1m in F2017). Ci included net ReStore operations (excluding amortization) in business activities, affecting revenues by $178k in F2019, $198k in F2018, and $250k in F2017. Ci removed fundraising costs and amortization allocated to administrative costs, based on the charity's financial notes.
Salary Information
| | |
| --- | --- |
| $350k + | 0 |
| $300k - $350k | 0 |
| $250k - $300k | 0 |
| $200k - $250k | 0 |
| $160k - $200k | 0 |
| $120k - $160k | 1 |
| $80k - $120k | 2 |
| $40k - $80k | 7 |
| < $40k | 0 |
Information from most recent CRA Charities Directorate filings for F2020