STAR RATING

Ci's Star Rating is calculated based on the following independent metrics:
RESULTS REPORTING
Grade based on the charity's public reporting of the work it does and the results it achieves.
DEMONSTRATED IMPACT
The demonstrated impact per dollar Ci calculates from available program information.
NEED FOR FUNDING
Charity's cash and investments (funding reserves) relative to how much it spends on programs in most recent year.
CENTS TO THE CAUSE
For a dollar donated, after overhead costs of fundraising and admin/management (excluding surplus) 60 cents are available for programs.
My anchor
About International Justice Mission Canada:
International Justice Mission Canada is a 2-star charity. It has an above-average results reporting grade of B+ and is financially transparent. However, Ci has given it a rating of Low for demonstrated impact per dollar spent. Before you give, read Charity Intelligence's report. 
Founded in 2003 and based in London, Ontario, International Justice Mission Canada (IJM Canada) is a partner of International Justice Mission Global (IJM), headquartered in Washington, DC. There are more than 40 million people living in slavery worldwide. IJM Canada aims to end slavery and violence in our lifetime.
At the time of this report, the most recent IJM Canada annual report refers to F2021. As such, the text below refers to F2021.
IJM partners with local authorities to rescue victims, bring criminals to justice, help survivors recover, and strengthen local justice systems. It fights slavery, sex trafficking, sexual violence, citizenship rights abuse, land theft, and police abuse of power in developing countries. In F2021, IJM Canada sent the most money to IJM for work in India ($1.3m), The Philippines ($906k), and Cambodia ($733k).
IJM Canada also works within Canada to educate the public on oppression and exploitation. While IJM Canada reports spending 11% of its program costs on these domestic programs during F2021, it does not give a spending breakdown for the rest of its work. Internationally, IJM Canada breaks down its work into four main areas: Rescue Victims, Bring Criminals to Justice, Restore Survivors, and Strengthen Justice Systems.
Rescue Victims: IJM supports local partners that rescue people from slavery and violence. In F2021, IJM-trained partners in India ran three rescues that saved 51 people from slavery and exploitation. Its work also supported rescues in the Philippines and Dominican Republic.
Bring Criminals to Justice: IJM supports victims rescued from slavery or violence and prepares them to testify in court. In F2021, IJM's support allowed six children who were victims of child abuse in Uganda to testify without having to see their abuser. During the year, IJM's work helped authorities restrain 4,516 suspected criminals.
Restore Survivors: IJM aims to give survivors support and tools that they need to heal and thrive. In F2021, IJM Canada reports that it restored 430 survivors to safety and stability.
Strengthen Justice Systems: IJM works to strengthen local justice systems with the goal of preventing future violence. In F2021, it trained over 16,000 justice system officials on how to actively address cases of violence. In Ghana, it trained 40 marine police on anti-human trafficking skills.
My anchor
Results and Impact
In F2021, IJM Canada's work helped relieve 9,967 victims from violence and oppression. IJM Canada also reports that its work helped secure convictions of 1,816 perpetrators.

IJM reports that in nine jurisdictions where it completed work it has reduced the prevalence of slavery and violence by 50-86%. A study of IJM work in the Dominican Republic showed that from 2014 to 2022, IJM's work contributed to an overall decrease in commercial sexual exploitation of children of 78%.

While Ci highlights these key results, they may not be a complete representation of International Justice Mission Canada's results and impact.

International Justice Mission Canada is rated Low for demonstrated impact per dollar spent.
Impact Rating: Low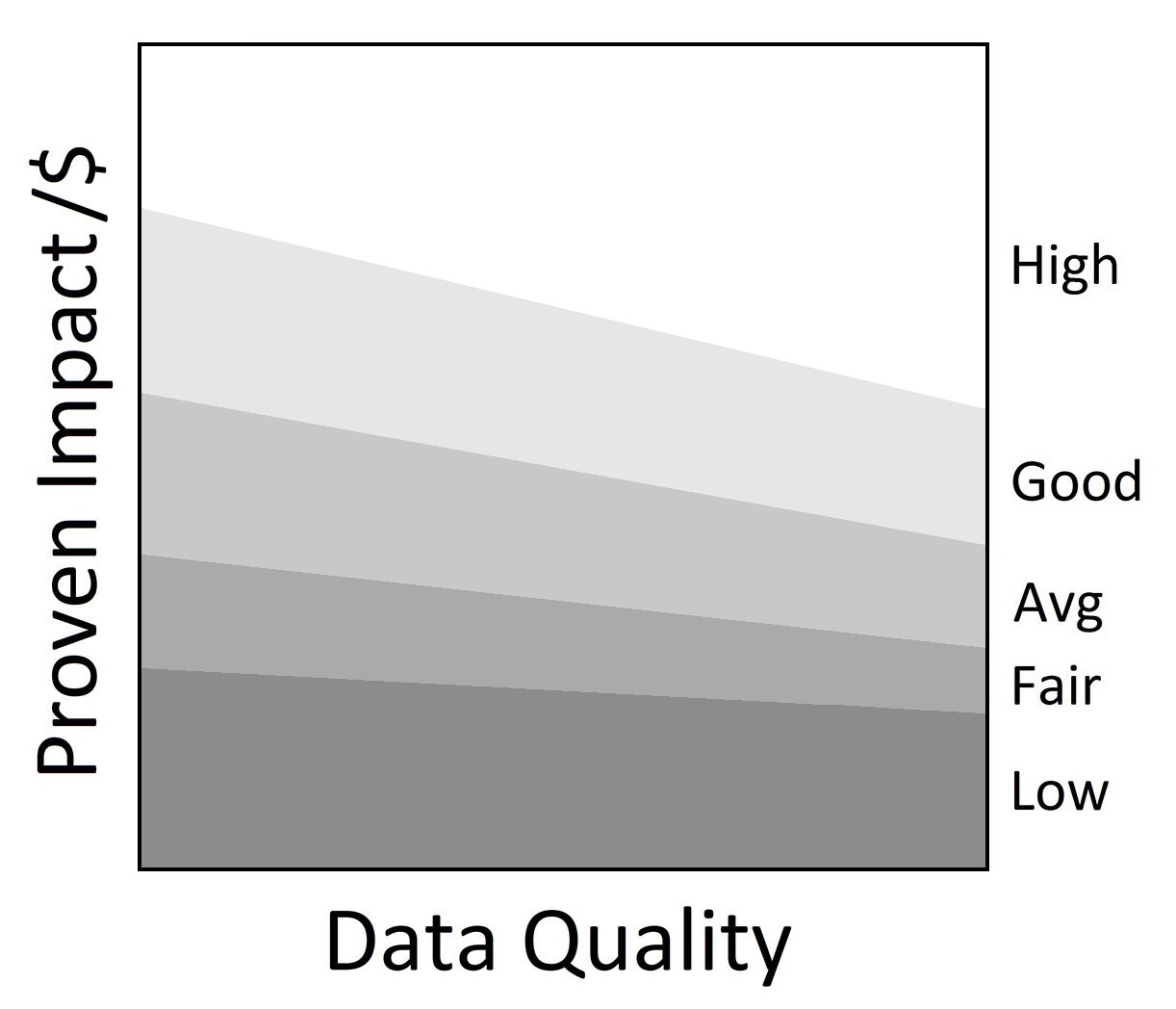 •
My anchor
International Justice Mission Canada changed its fiscal year end to March in F2022. F2022 figures cover three months of spending from January to March 2022. F2022 figures may not be comparable to previous years. 
In F2022, IJM Canada received $1.5m in donations in F2022. Fundraising costs are 28% of donations and administrative costs are 12% of revenues. Total overhead spending is 40%. For each dollar donated, 60 cents go to the cause. This is outside Ci's reasonable range for overhead spending. In F2021 and F2020, overhead spending was within Ci's reasonable range. 
IJM Canada's fundraising cost ratio excludes donations received from the board of directors and officers of the organization. The charity reports that it received approximately $4k in F2022, $256k in F2021, and $543k in F2020 from these related parties. 
Reserve funds of $1.9m can cover annualized program costs at the F2022 level for just over five months. In F2021, reserve funds of $2.0m could cover program costs at the F2021 level for less than three months. 
This is a charity update that was sent to International Justice Mission Canada for review. Changes and edits may be forthcoming.
Updated on August 17, 2023 by Emily Downing.
Financial Review

Financial Ratios

Fiscal year ending March

2022
2021
2020
Administrative costs as % of revenues
12.4%
8.0%
12.2%
Fundraising costs as % of donations
27.7%
20.3%
16.5%
Total overhead spending
40.1%
28.3%
28.7%
Program cost coverage (%)
40.6%
30.0%
81.6%
Summary Financial Statements

All figures in $000s

2022
2021
2020
Donations
1,544
7,784
8,080
Government funding
0
0
25
Fees for service
0
8
13
Special events
0
1
15
Investment income
0
2
5

Other income

1

5

1

Total revenues

1,545

7,800

8,138

Program costs - International
740
5,919
3,430
Program costs - Canada
298
754
612
Administrative costs
192
625
992

Fundraising costs

427

1,529

1,245

Total spending

1,657

8,826

6,278

Cash flow from operations
(113)
(1,026)
1,860
Capital spending
1
62
0
Funding reserves
1,936
2,004
3,298
Note: To report on a cash basis, Ci backed out amortization on a pro-rata basis from Canadian program costs and international program costs
Salary Information
| | |
| --- | --- |
| $350k + | 0 |
| $300k - $350k | 0 |
| $250k - $300k | 0 |
| $200k - $250k | 0 |
| $160k - $200k | 0 |
| $120k - $160k | 5 |
| $80k - $120k | 5 |
| $40k - $80k | 0 |
| < $40k | 0 |
Information from most recent CRA Charities Directorate filings for F2022