STAR RATING

Ci's Star Rating is calculated based on the following independent metrics:
RESULTS REPORTING
Grade based on the charity's public reporting of the work it does and the results it achieves.
DEMONSTRATED IMPACT
The demonstrated impact per dollar Ci calculates from available program information.
NEED FOR FUNDING
Charity's cash and investments (funding reserves) relative to how much it spends on programs in most recent year.
CENTS TO THE CAUSE
For a dollar donated, after overhead costs of fundraising and admin/management (excluding surplus) 68 cents are available for programs.
My anchor
About Knowledge Network:
Founded in 1981, Knowledge Network is a public educational broadcaster in British Columbia. Knowledge Network provides BC residents with commercial-free programming through tv, web channels, and mobile app channels. The charity also hosts community outreach events in BC.
The charity broadcasts its tv programs through its Knowledge Primetime and Knowledge Kids channels. In F2018, the Knowledge Primetime channel was viewed by 2.9 million people and the Knowledge Children channel was viewed by 2.2 million people. Cumulatively, average weekly hours viewed dropped by 18% in F2018.
The charity broadcasts its web programs through its websites: Knowledge.ca and KnowledgeKids.ca. In F2018, Knowledge.ca had a total of 6.6 million page views and KnowledgeKids.ca had 2.5 million page views. Cumulatively, website views were down 9% from F2017.
Knowledge Network's programs can be viewed on mobile applications. Knowledge Network has two mobile applications, Knowledge App and Knowledge Kids Go. In F2018, the Knowledge App received 282 thousand views and the Knowledge Kids Go app received 12.8 million views. Cumulatively these views were 21% lower than F2017. To adapt to changing markets, the charity launched a new version of the Knowledge Kids Go app for Apple TV in F2018.
In F2018, Knowledge Network hosted 13 community outreach events with 5,485 cumulative attendees. This was an increase from ten events in F2017.
My anchor
Results and Impact
Charity Intelligence has given Knowledge Network a Low impact rating based on demonstrated impact per dollar spent.
Impact Rating: Low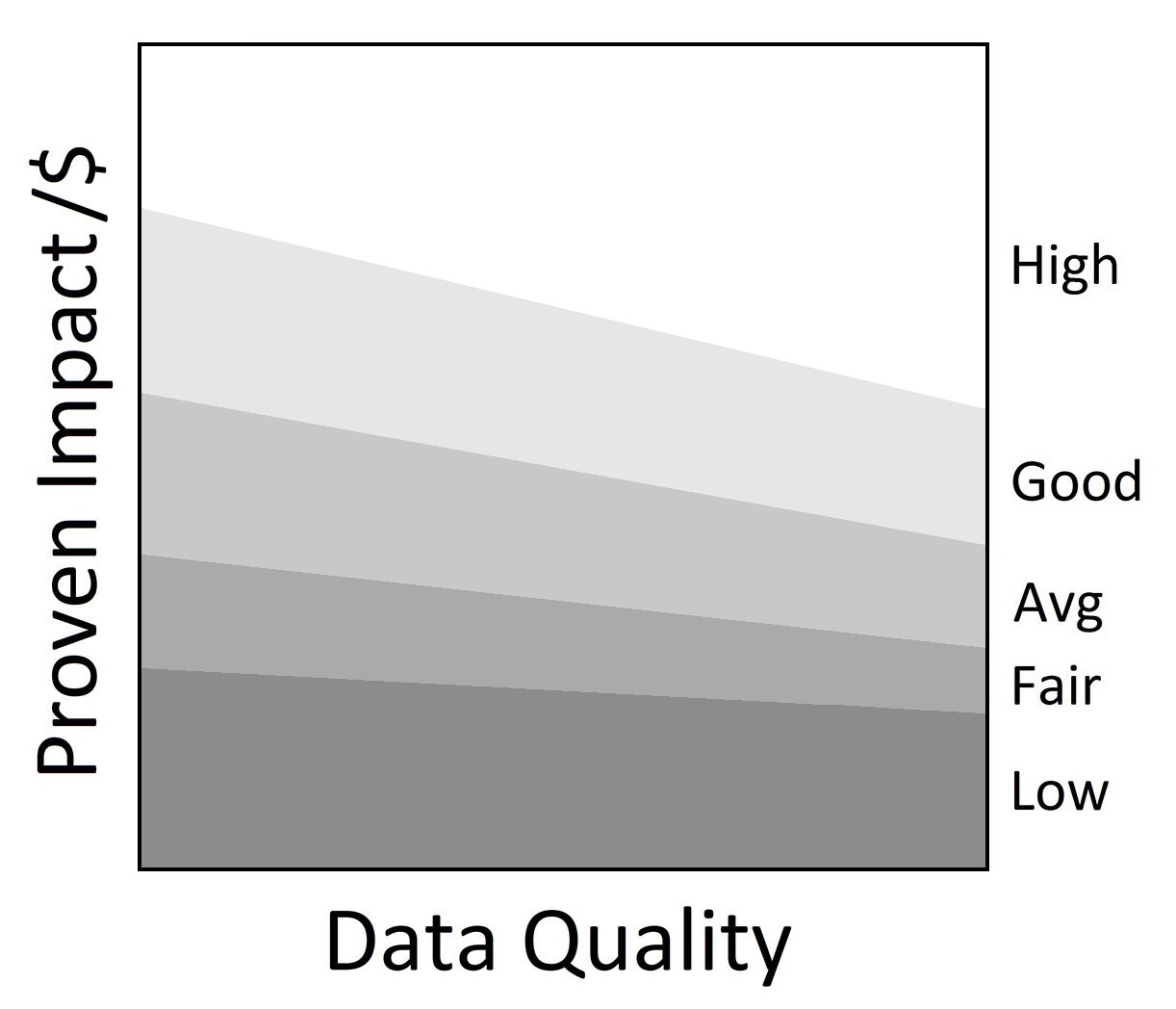 •
My anchor
Knowledge Network is a large charity which received donations of $6.3m in F2018. Administrative costs are 12% of revenues and fundraising costs are 20% of donations. For every dollar donated, 68 cents go to its programs. This is within Ci's reasonable range for overhead spending. Knowledge Network has funding reserves of $10.7m of which $7.2m are donor-endowed. Excluding donor-endowed funds, the organization's funding reserves can cover its program costs for almost 5 months.
This charity report is an update that has been sent to Knowledge Network. Changes and edits may be forthcoming.
Updated on June 6, 2019 by Stefan Tetzlaff.
Financial Review

Financial Ratios

Fiscal year ending March

2018
2017
2016
Administrative costs as % of revenues
12.4%
12.5%
10.9%
Fundraising costs as % of donations
19.9%
23.0%
25.9%
Program cost coverage (%)
114.5%
98.1%
30.6%
Summary Financial Statements

All figures in $000s

2018
2017
2016
Donations
6,288
5,469
4,791
Government funding
6,558
6,260
6,260
Business activities (net)
908
1,269
1,483
Investment income
240
167
491

Other income

367

292

680

Total revenues

14,362

13,456

13,705

Program costs
9,320
8,939
9,079
Administrative costs
1,749
1,664
1,446
Fundraising costs
1,252
1,258
1,241
Cash flow from operations
2,041
1,596
1,940
Funding reserves
10,668
8,765
6,685
Donor Endowed Funds
7,149
5,520
3,965
Note: To report on a cash basis Ci reported purchase of broadcast rights in program costs instead of amortization of broadcast rights, affecting total expenses by $249k in F2018, $125k in F2017 and $667k in F2016. Ci removed amortization of capital assets from program, admin and fundraising expenses.
Salary Information
| | |
| --- | --- |
| $350k + | 0 |
| $300k - $350k | 0 |
| $250k - $300k | 0 |
| $200k - $250k | 0 |
| $160k - $200k | 1 |
| $120k - $160k | 3 |
| $80k - $120k | 6 |
| $40k - $80k | 0 |
| < $40k | 0 |
Information from most recent CRA Charities Directorate filings for F2018