STAR RATING

Ci's Star Rating is calculated based on the following independent metrics:
RESULTS REPORTING
Grade based on the charity's public reporting of the work it does and the results it achieves.
DEMONSTRATED IMPACT
The demonstrated impact per dollar Ci calculates from available program information.
NEED FOR FUNDING
Charity's cash and investments (funding reserves) relative to how much it spends on programs in most recent year.
CENTS TO THE CAUSE
For a dollar donated, after overhead costs of fundraising and admin/management (excluding surplus) 81 cents are available for programs.
My anchor
About Doctors Without Borders:
Doctors Without Borders Canada is a top-rated, 5-star charity. It has High impact and is a Top International Impact charity. Doctors Without Borders is consistently one of Charity Intelligence's top pick charities in emergency situations and crisis response, with a great track record in speed, effectiveness and reporting. 
Founded in 1971, Doctors Without Borders / Médecins Sans Frontières (MSF) aims to reduce suffering and provide medical care where it is needed most. It has 24 national offices that work in more than 75 countries. MSF's charter states that it helps people regardless of their race, religion, or political affiliation. Doctors Without Borders Canada (MSF Canada) is the Canadian branch of MSF. In F2022, MSF Canada spent $83.6m on international programs. These funds support MSF projects abroad. MSF spent a total of €1.4B on these projects in F2022. 
Ci's special report on Ukraine: How to help
A Charity Intelligence 2022 Top 10 International Aid Impact Charity
Doctors Without Borders focuses on providing medical care to people affected by disease, conflicts, and exclusion. MSF responds to both immediate humanitarian emergencies and works to meet long-term medical needs by treating diseases such as cholera, HIV/AIDS, and measles. MSF's advocacy arm raises awareness on issues relating to human rights abuses and healthcare inequality. 
In F2022, MSF spent the most money in Yemen (€115m), Democratic Republic of Congo (€113m), South Sudan (€112m), Nigeria (€91m), and Central African Republic (€68m). 
In Yemen, MSF responds to the health needs of people that are made worse by armed conflict. Specifically, this conflict has made malnutrition and hunger a major issue. MSF held 71,200 outpatient consultations for children under five. MSF teams assisted 35,500 births and admitted 6,450 children to inpatient feeding programs. 
Democratic Republic of Congo faced a measles epidemic in F2022. In response, MSF gave 2,143,600 measles vaccinations. MSF teams also treated 757,800 cases of malaria. 
In South Sudan, MSF responded to health needs caused by floods, disease outbreaks, and conflict. In F2022, it treated 309,900 malaria cases and provided 125,000 measles vaccines. In response to floods, it increased bed capacity at a hospital in Bentiu, Unity state from 135 to 175 so it could treat people with waterborne diseases.
During F2022, MSF helped people in Nigeria affected by malnutrition and disease. It admitted 185,400 children to outpatient feeding programs and admitted 36,900 children to inpatient feeding programs. MSF teams also treated 23,100 children for measles.
In Central African Republic, MSF runs 12 projects focused on maternal and child health, surgery, sexual violence, and treating HIV. During the year, MSF did 937,200 outpatient consultations. MSF teams also provided 8,960 surgeries and treated 6,220 people for sexual violence.
My anchor
Results and Impact
In F2022, MSF gave 4,124,700 measles vaccines. MSF teams also gave 31,500 people first-line HIV antiretroviral treatment and 6,570 people second-line treatment. It started 17,800 people on first-line treatment for tuberculosis and started 5,770 people on hepatitis C treatment. MSF rescued 3,850 people attempting to cross the Mediterranean Sea. 
While Ci highlights these key results, they may not be a complete representation of Doctors Without Borders's results and impact.
Charity Intelligence has rated Doctors Without Borders as High impact based on demonstrated impact per dollar spent.
A Charity Intelligence 2022 Top 10 International Aid Impact Charity
Impact Rating: High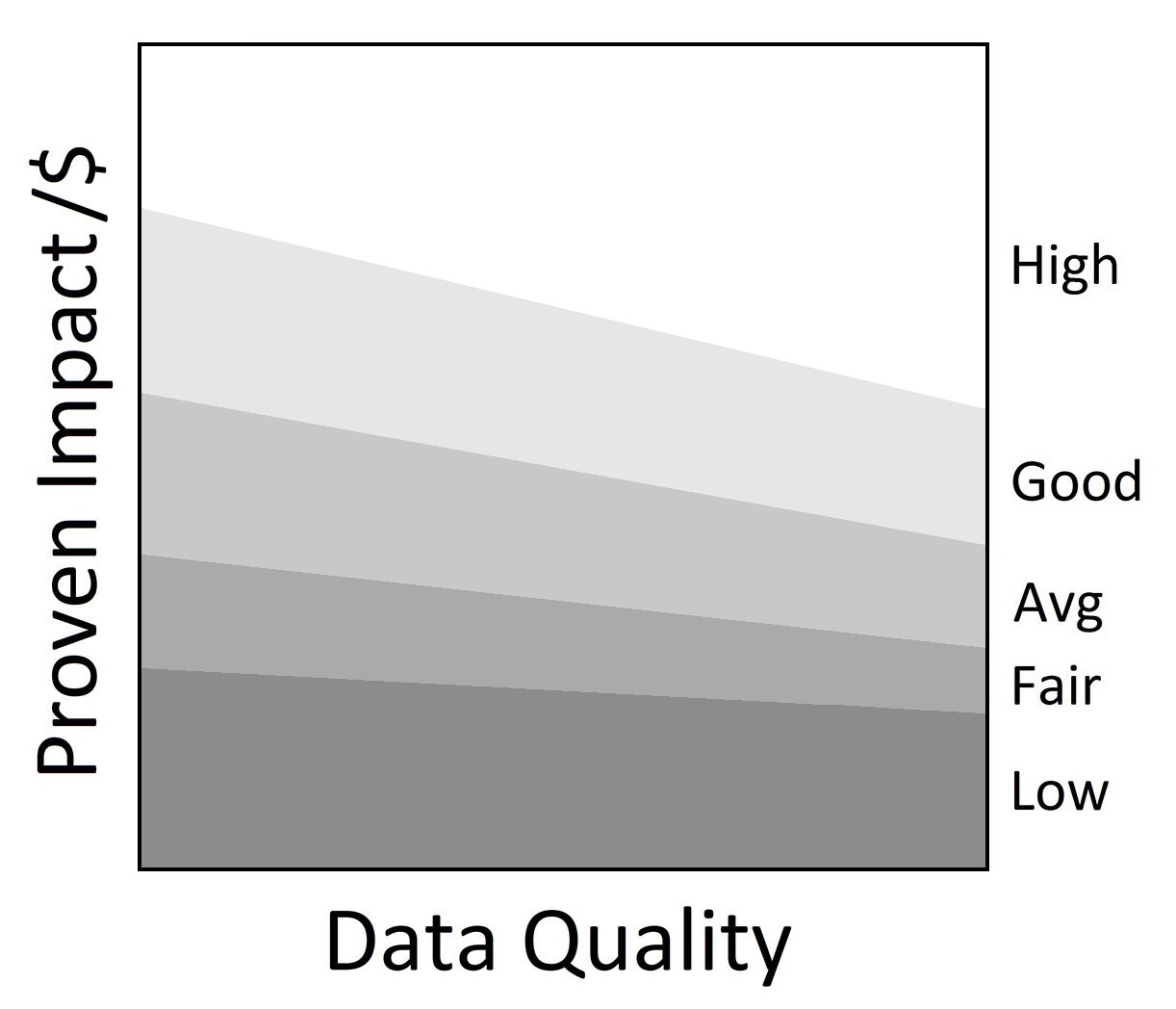 •
My anchor
MSF Canada is a Major 100 charity, one of Canada's largest charities in terms of donations, with $98.6m in donations in F2022. It also received $14.9m in government funding, representing 12% of total revenues. 
Administrative costs are 2% of revenues (less investment income) and fundraising costs are 17% of donations. This results in total overhead spending of 19%. For every dollar donated, 81 cents go to the cause. This is within Ci's reasonable range for overhead spending.
Doctors Without Borders Canada has reserve funds of $20.6m that can cover less than three months of annual program costs at the F2022 level. 
According to its T3010 filing with the CRA, which was most recently available for F2021, MSF Canada uses external fundraisers. In F2021, it paid external fundraisers $9.2m to raise $31.7m at a cost of $0.29 per dollar raised.
Charity Intelligence has sent this update to Doctors Without Borders for review. Changes and edits may be forthcoming.
Updated on September 20, 2023 by Emily Downing. 
Financial Review

Financial Ratios

Fiscal year ending December

2022
2021
2020
Administrative costs as % of revenues
2.4%
2.2%
2.2%
Fundraising costs as % of donations
16.5%
19.3%
16.7%
Total overhead spending
18.9%
21.4%
18.9%
Program cost coverage (%)
20.7%
22.1%
12.2%
Summary Financial Statements

All figures in $000s

2022
2021
2020
Donations
98,559
82,237
78,079
Government funding
14,883
22,500
10,100
Investment income
475
175
138

Other income

8,215

8,350

8,660

Total revenues

122,132

113,262

96,978

Program costs - International
83,602
69,390
63,476
Program costs - Canada
16,137
14,758
15,045
Administrative costs
2,873
2,448
2,172
Fundraising costs
16,261
15,857
13,029

Other costs

(25)

47

43

Total spending

118,848

102,500

93,765

Cash flow from operations
3,284
10,762
3,213
Capital spending
168
81
124
Funding reserves
20,612
18,560
9,611
Note: Ci classified fees and grants from other MSF sections as other revenue. To report on a cash basis, Ci adjusted international program costs by changes in amounts payable to other MSF sections. This affected international program costs and total expenses by ($2.5m) in F2022, ($19.5m) in F2021, and $3.0m in F2020. In F2020 and F2021, Ci removed amortization from Canadian program costs, administrative costs, and fundraising costs according to information provided by MSF Canada. In F2022, Ci used the amortization allocation breakdown from F2021 to back out amortization expenses from program costs, administrative costs, and fundraising costs. 
Salary Information
| | |
| --- | --- |
| $350k + | 0 |
| $300k - $350k | 0 |
| $250k - $300k | 0 |
| $200k - $250k | 0 |
| $160k - $200k | 1 |
| $120k - $160k | 0 |
| $80k - $120k | 9 |
| $40k - $80k | 0 |
| < $40k | 0 |
Information from most recent CRA Charities Directorate filings for F2021