My anchor
About Canada Company:
Canada Company was created in 2006 to provide scholarships to children who lost a parent in Afghanistan. Based in Toronto, Canada Company operates nationally to educate Canadians on military matters, support military families, celebrate the Canadian Armed Forces for their service, and facilitate knowledge exchanges between Canada's corporate world and military leaders. 
Canada Company works in six areas: scholarships, public education, youth, military families, commemoration, and knowledge exchange.  
Canada Company Scholarships are awarded annually to the children of fallen Canadian Forces personnel to support post-secondary education. The Scholarship Fund currently holds $3.6 million. It has been gradually growing for the past three years. Each student is eligible to receive $4k per year for up to four years. In F2020, $93k was paid out in 19 scholarships (14 scholarships in F2019). At the current rate of granting scholarships, Canada Company can fund scholarships for 21 years assuming no capital growth in the funds. In F2020, the fund grew by $215k after scholarship disbursements. 
Canada Company's Je Me Souviens program develops educational materials about the participation of Quebecois soldiers in the world wars. 67 schools have accessed these materials. 
Its Youth programs provide $1,000 bursaries to cadets and junior rangers to help them pay for post-secondary education. In F2020, 25-30 students received bursaries. It also supported 90-94 children of military families to attend summer camp in F2020. The number of bursaries and camp kids is inconsistently reported across the website and annual report. 
Canada Company hosts appreciation events for military families like its 2020 ski day which was attended by more than 1,500 people.  
The LAV III Monument program pays tribute to the Canadian Armed Forces who served in Afghanistan by placing full-size replica tanks into communities as memorials. To date, 29 LAV III monuments have been unveiled across Canada, and an additional 4 monuments are planned. This program has been paused during the covid-19 pandemic. 
Canada Company's other education and knowledge exchange programs have also been paused due to the covid-19 pandemic. 
Canada Company ran a special covid-19 program called Reservists Ready in which companies pledged to make their reservist employees available for full-time service during the pandemic. 
My anchor
Results and Impact
Charity Intelligence has evaluated Canada Company and found the charity to have Low demonstrated impact per dollar.
Impact Rating: Low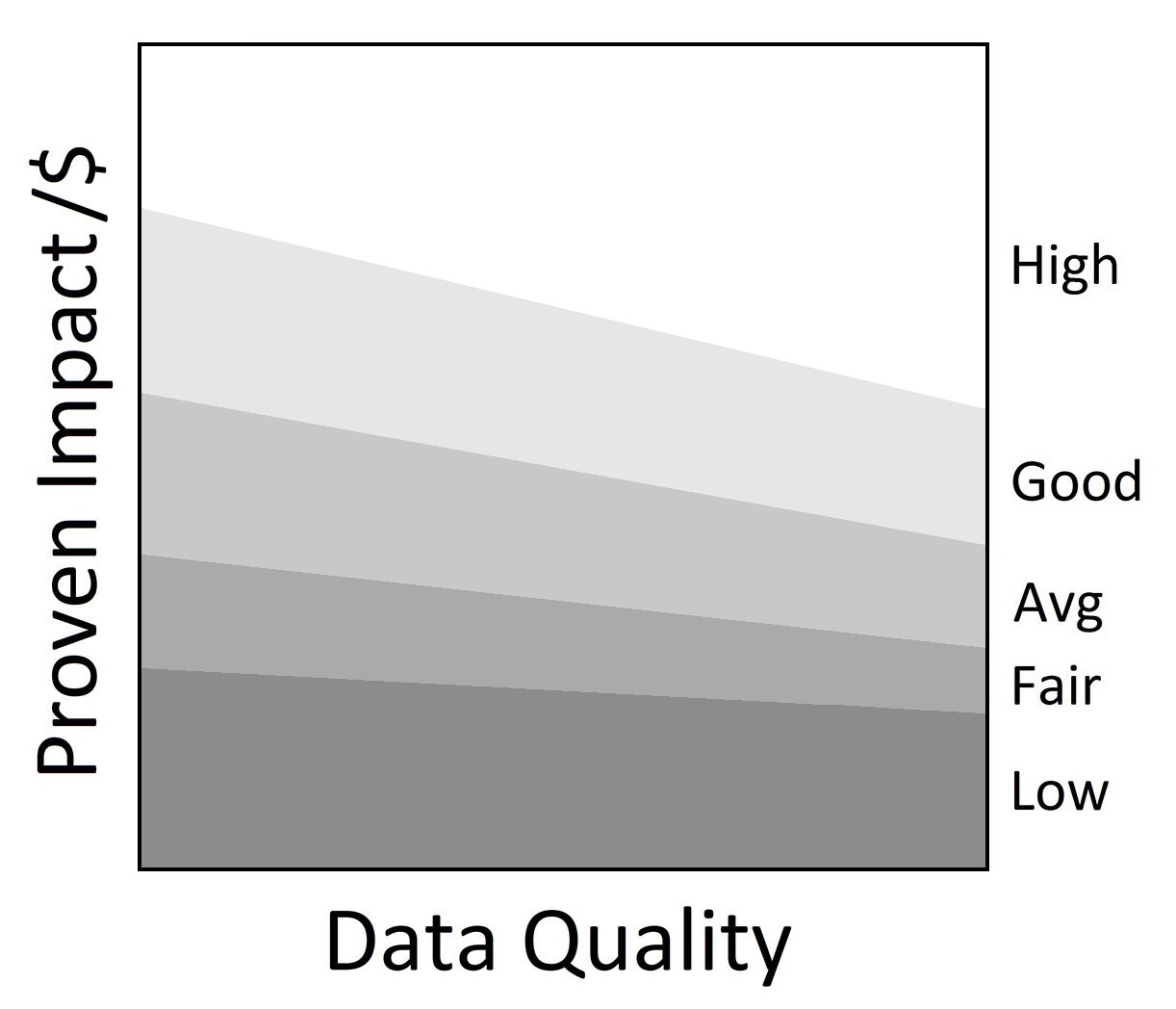 •
My anchor
Canada Company received donations of $765k in F2020. The charity also received $61k in government funding in F2020. Charity Intelligence reports Canada Company's office and general expenses and professional fees as administrative costs in the following financial analysis, but the charity reports spending $0 on administrative activities in F2020 on its T3010 CRA filing. Management and administrative costs are 7% of total revenues and fundraising costs are 10% of donations. This means that Canada Company's overhead spending is 17%. Per dollar donated to the charity, $0.82 goes towards its programs and grants, which is within Ci's reasonable range for overhead spending. 
Canada Company has funding reserves of $4.9m, including $3.6m in scholarship funds that are held by the Toronto Community Foundation and kept off the charity's balance sheet. Including the scholarship fund, Canada Company's funding reserves can cover annual program and grant costs for 7.1 years. Canada Company has committed $150k over the next five years to Perley and Rideau Veterans' Health Centre Foundation with an annual donation of $30k each year starting in F2020.
This charity report is an update that has been sent to Canada Company for review. Changes and edits may be forthcoming. 
Updated on July 12, 2021 by Asha McMullin.
Financial Review

Financial Ratios

Fiscal year ending December

2020
2019
2018
Administrative costs as % of revenues
6.7%
15.4%
32.8%
Fundraising costs as % of donations
10.3%
3.1%
9.6%
Total overhead spending
17.0%
18.5%
42.4%
Program cost coverage (%)
708.4%
466.4%
511.6%
Summary Financial Statements

All figures in $s

2020
2019
2018
Donations
764,717
1,229,740
998,849
Government funding
60,808
0
0
Fees for service
0
0
70,750

Other income

93,079

79,966

78,519

Total revenues

918,604

1,309,706

1,148,118

Program costs
487,873
777,871
548,356
Grants
197,172
225,166
260,520
Administrative costs
61,428
201,755
376,064

Fundraising costs

78,748

38,537

96,026

Total spending

825,221

1,243,329

1,280,966

Cash flow from operations
93,383
66,377
(132,848)
Funding reserves
4,852,694
4,678,318
4,138,304
Note: Ci included management fees, office and general expenses, and professional fees in the charity's administrative costs. Ci included marketing expenses in the charity's fundraising costs. Ci included the Canada Company Scholarship Fund, which is held by the Toronto Community Foundation and not reported on the charity's balance sheet, as restricted funds within Canada Company's funding reserves. Ci reports withdrawals from the scholarship fund in other revenues.
Salary Information
| | |
| --- | --- |
| $350k + | 0 |
| $300k - $350k | 0 |
| $250k - $300k | 0 |
| $200k - $250k | 0 |
| $160k - $200k | 0 |
| $120k - $160k | 0 |
| $80k - $120k | 1 |
| $40k - $80k | 1 |
| < $40k | 0 |
Information from most recent CRA Charities Directorate filings for F2020