STAR RATING

Ci's Star Rating is calculated based on the following independent metrics:
RESULTS REPORTING
Grade based on the charity's public reporting of the work it does and the results it achieves.
DEMONSTRATED IMPACT
The demonstrated impact per dollar Ci calculates from available program information.
NEED FOR FUNDING
Charity's cash and investments (funding reserves) relative to how much it spends on programs in most recent year.
CENTS TO THE CAUSE
For a dollar donated, after overhead costs of fundraising and admin/management (excluding surplus) 82 cents are available for programs.
My anchor
About CAUSE Canada:
Founded in 1984, CAUSE Canada is a Christian-based international aid charity that aims to empower rural and vulnerable communities to overcome poverty. It provides health services to respond to immediate needs and offers education and small business loans to promote long-term development. CAUSE Canada runs programs in Guatemala, Honduras, and Sierra Leone.
CAUSE Canada's three largest core programs are Health, Education, and Livelihoods.
Health represented 50% of program spending in F2020. CAUSE Canada funds maternal, newborn, and child health (MNCH) projects in rural areas of Guatemala and Honduras. It provides culturally-sensitive health services and training for local health workers in maternal and child health. In F2020, CAUSE Canada provided 6,614 health services for pregnant women and mothers. In total, it reached 21,547 children through its MNCH programs during the year.
Education was 28% of program spending in F2020. CAUSE Canada runs education programs in Sierra Leone, where it reports that only 21% of women over 15 years of age are literate. Funded through child sponsorships, CAUSE Canada's Peer Literacy Program pays for tuition, uniforms, and school supplies for girls attending junior high school. In exchange, girls receive training and serve as tutors in basic reading skills for students in first and second grade. In F2020, the program mentored 470 young girls in reading and math. CAUSE Canada also provided 1,536 home visits to students unable to attend school during the year.
Livelihoods made up 12% of program costs. The charity's Microfinance program provides women entrepreneurs with small loans and business training to help grow their businesses and create jobs for others in the community. In F2020, CAUSE Canada gave loans to 2,563 women-led businesses, including Indigenous farmers in Guatemala and clothing retailers in Honduras. CAUSE Canada also offers apprenticeships and job training for disabled youth in Sierra Leone, reaching 96 people in F2020.
The remaining 10% of program costs included programs run by other international organizations (6%) and PODER programs (3%). 
My anchor
Results and Impact
CAUSE Canada reported that its health projects saved 191 lives during medical emergencies in F2020. The charity also states that girls who took part in its Peer Literacy Program in Sierra Leone demonstrated a 12% higher literacy rate than other students.
While Ci highlights these key results, they may not be a complete representation of CAUSE Canada's results and impact.
Charity Intelligence has given CAUSE Canada a Low impact rating based on demonstrated impact per dollar spent.
Impact Rating: Low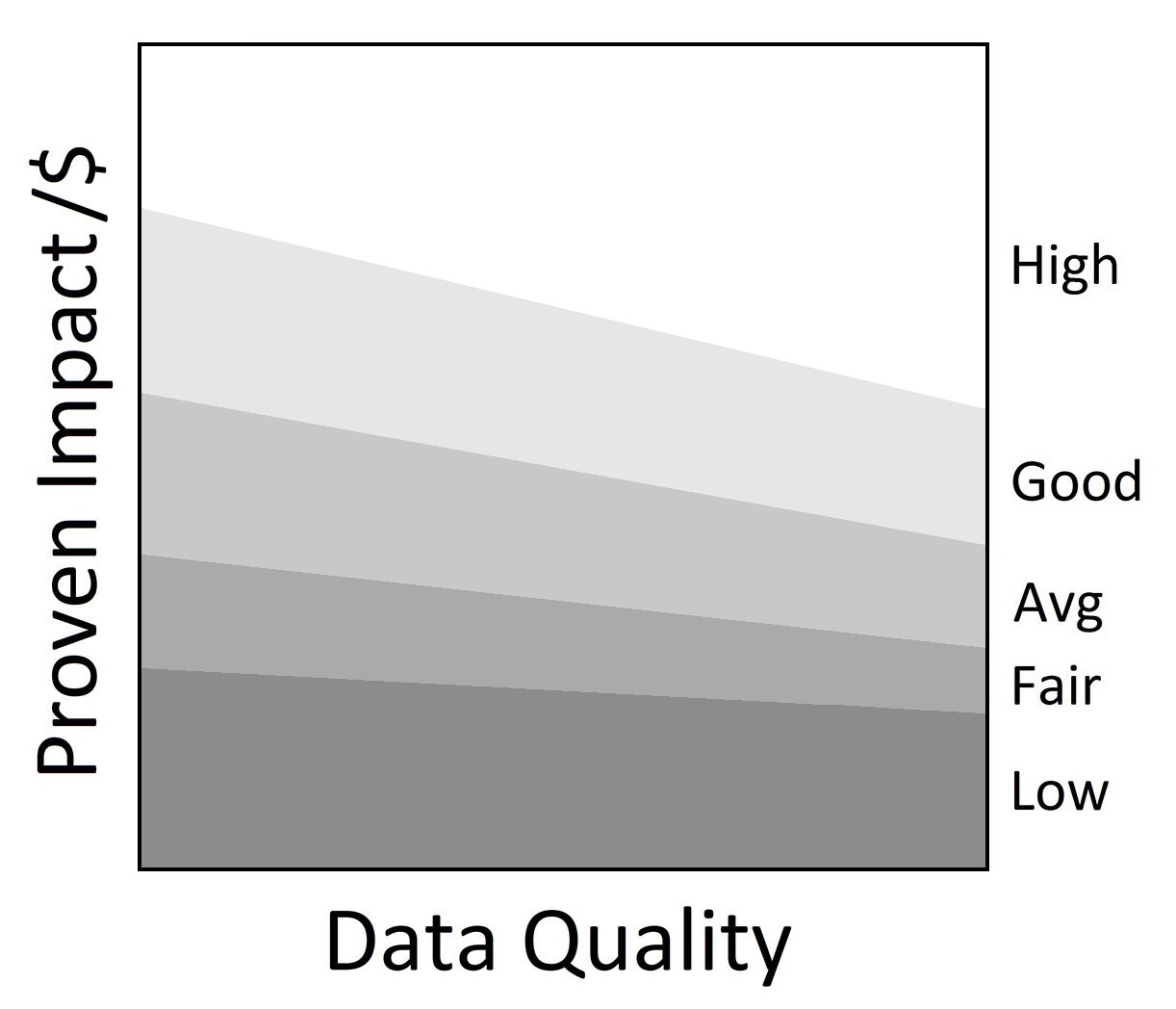 •
My anchor
CAUSE Canada is a small charity, with donations and special events revenues of $643k in F2020. It also received $906k in government funding (42% of revenues) and $280k from international organizations (13% of revenues). Administrative costs are 11% of revenues (less investment income) and fundraising costs are 7% of donations and special events revenue. This results in total overhead spending of 18%. For every dollar donated to the charity, 82 cents go to the cause. This is within Ci's reasonable range for overhead spending.
CAUSE Canada has $22k in net funding reserves ($240k in liquid assets less $217k in interest-bearing loans). The charity can cover 1% or less than one week of annual program costs with its reserves. Its loans will be fully repaid during F2021.
Charity Intelligence has sent this update to CAUSE Canada for review. Changes and edits may be forthcoming.
Updated on July 15, 2021 by Eric Zhao.
Financial Review

Financial Ratios

Fiscal year ending March

2020
2019
2018
Administrative costs as % of revenues
10.9%
10.4%
12.8%
Fundraising costs as % of donations
7.3%
4.5%
7.0%
Total overhead spending
18.2%
14.9%
19.8%
Program cost coverage (%)
1.1%
10.7%
9.4%
Summary Financial Statements

All figures in $s

2020
2019
2018
Donations
592,481
668,262
916,728
International donations
279,570
148,001
432,551
Government funding
906,198
1,262,534
1,023,852
Fees for service
204,886
217,155
243,252
Special events
50,316
51,269
86,694
Investment income
9,199
11,403
4,388

Other income

126,891

0

0

Total revenues

2,169,541

2,358,624

2,707,465

Program costs - International
2,078,822
2,152,056
2,270,061
Administrative costs
235,741
243,571
346,232

Fundraising costs

46,676

32,395

70,603

Total spending

2,361,239

2,428,022

2,686,896

Cash flow from operations
(191,698)
(69,398)
20,569
Capital spending
0
33,084
37,833
Funding reserves
22,335
230,858
214,485
Note: According to its financial notes, CAUSE Canada reported its administrative costs reduced by government wage subsidies receivable in F2020. Ci reported administrative costs without this reduction, affecting expenses by $8k in F2020.
Salary Information
| | |
| --- | --- |
| $350k + | 0 |
| $300k - $350k | 0 |
| $250k - $300k | 0 |
| $200k - $250k | 0 |
| $160k - $200k | 0 |
| $120k - $160k | 0 |
| $80k - $120k | 1 |
| $40k - $80k | 5 |
| < $40k | 3 |
Information from most recent CRA Charities Directorate filings for F2020