STAR RATING

Ci's Star Rating is calculated based on the following independent metrics:
RESULTS REPORTING
Grade based on the charity's public reporting of the work it does and the results it achieves.
DEMONSTRATED IMPACT
The demonstrated impact per dollar Ci calculates from available program information.
NEED FOR FUNDING
Charity's cash and investments (funding reserves) relative to how much it spends on programs in most recent year.
CENTS TO THE CAUSE
For a dollar donated, after overhead costs of fundraising and admin/management (excluding surplus) 88 cents are available for programs.
My anchor
About Furniture Bank:
Founded in 1998, Furniture Bank is a registered charity and social enterprise that distributes gently-used donated furniture to families in need. It aims to provide the comfort, dignity, and stability of a furnished home. Furniture Bank works especially with families leaving shelters, formerly homeless clients, and newcomers or refugees living in Canada. It states that more than 50,000 people in Toronto are in need of furniture due to poverty each year. By collecting and delivering used furniture, the charity states that it redirects waste from landfills while providing furnished homes. Furniture Bank's main office is in Etobicoke.
Furniture Bank's core programs include furniture donations, social enterprise services, and training programs.
Furniture Bank's main program involves distributing used furniture to clients. In 2018, the charity states that it delivered 60,377 different items to families. Working with 81 community agency partners, Furniture Bank reached 10,064 clients during the year. According to the charity's most recent client data in 2018, 33% of its clients are refugees or newcomers, 12% are formerly homeless, and 7% are single parents.
Furniture Bank also runs a social enterprise that offers various services in the Greater Toronto Area. For instance, it offers furniture removal and pick-up services for furniture donors. In 2018, Furniture Bank states that it collected 77,934 donated items, adding up to 1,413 tons. In addition, Furniture Bank provides furniture repair workshops and services. In 2018, it helped to repair 1,660 items of furniture. Furniture Bank uses revenues from its social enterprise to help fund its charitable services.
Furniture Bank's Leg Up skills training program provides on-the-job training and experience for newcomers, young clients, and other groups facing employment difficulties. Furniture Bank employs participants across its operations, including at its furniture warehouse, its pickup or delivery trucks, and its call centre. In 2018, 37 people took part in Leg Up. Furniture Bank also launched Fuelled Up in 2018, an initiative to serve Leg Up participants one nourishing meal per week. It reports that it served 925 meals during the pilot year of the initiative.
My anchor
Results and Impact
Charity Intelligence has rated Furniture Bank as Average impact based on demonstrated social impact per dollar spent.
Furniture Bank underwent a social audit by SiMPACT Strategy Group, completed in January 2020. Based on data collected on Furniture Bank's 2017 results, the charity reportedly produced a social return on investment (SROI) value of $11.77 for each dollar donated. Furniture Bank states that it diverted 2,407 tons of furniture from landfills in 2017.
While Ci highlights these key results, they may not be a complete representation of Furniture Bank's results and impact.
Impact Rating: Average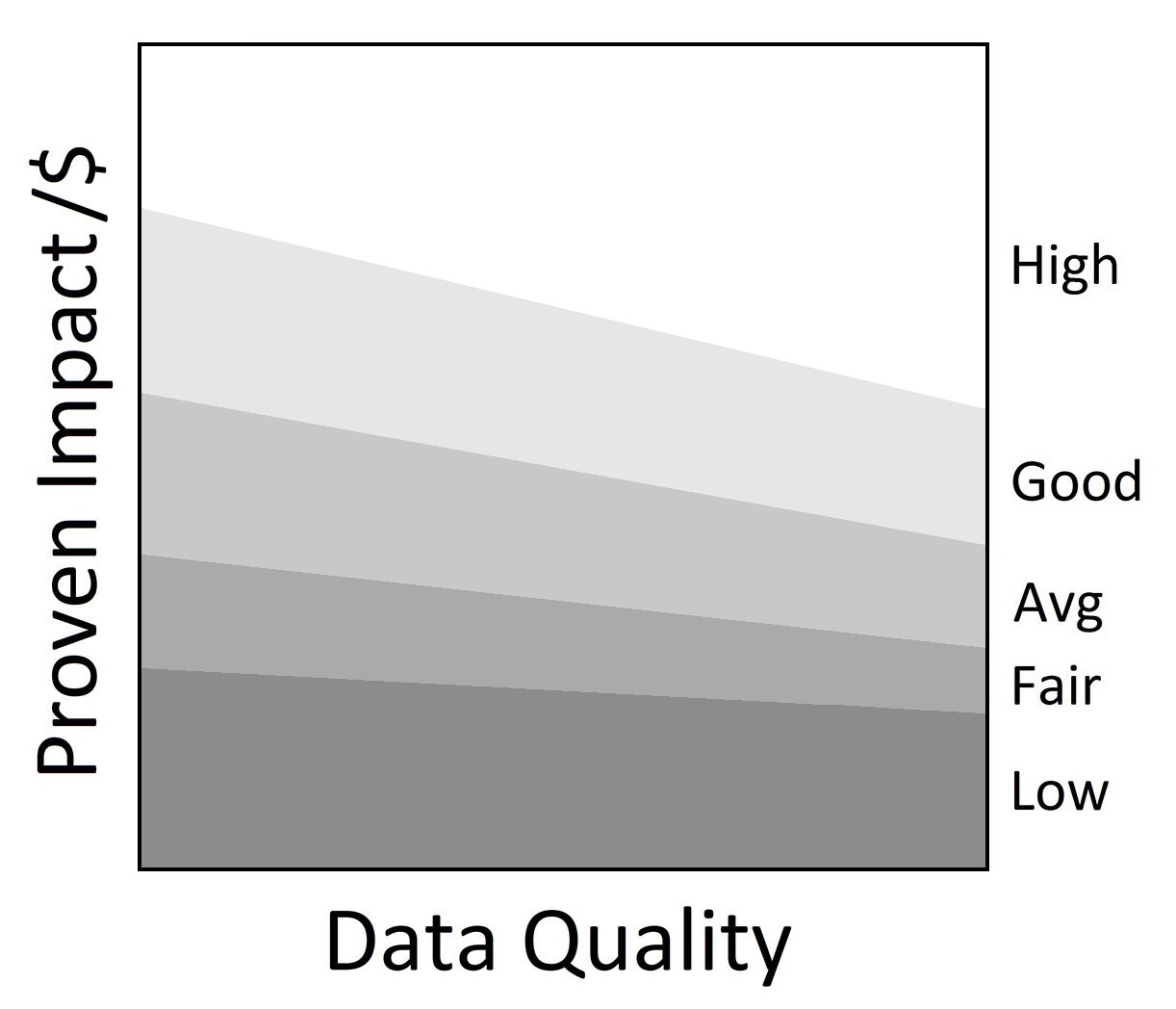 •
My anchor
Furniture Bank is a Large charity with $5.8m in cash donations, donated goods in-kind, and special events revenue in F2019. Its donated goods in-kind included $5.2m worth of household furniture, representing 60% of revenues in F2019. Administrative costs are 6% of revenues (less investment income) and fundraising costs are 6% of cash donations and special events revenue. This results in total overhead spending of 12%. For every dollar donated to the charity, 88 cents go to the cause. This falls within Ci's reasonable range for overhead spending.
Ci reported administrative costs from the charity's T3010 filings with the CRA. At the time of this report, Furniture Bank's F2019 filing was not available, meaning administrative costs for F2019 may be overstated. Ci used audited financial statements to report fundraising costs, which reconcile with the charity's CRA filings.
Furniture Bank has net funding reserves of $513k. Excluding the cost of donated furniture, Furniture Bank's funding reserves can cover 19% or two months of annual program costs.
This charity report is an update that has been sent to Furniture Bank for review. Changes and edits may be forthcoming.
Updated on August 17, 2020 by Eric Zhao. Revised November 18, 2020 by Katie Khodawandi.
Financial Review

Financial Ratios

Fiscal year ending December

2019
2018
2017
Administrative costs as % of revenues
6.0%
5.0%
4.9%
Fundraising costs as % of donations
5.8%
20.1%
18.9%
Total overhead spending
11.8%
25.0%
23.8%
Program cost coverage (%)
18.5%
7.7%
4.6%
Summary Financial Statements

All figures in $000s

2019
2018
2017
Donations
556
1,068
678
Goods in kind
5,239
5,406
4,489
Government funding
989
741
551
Fees for service
1,916
1,942
1,842
Special events
15
311
245

Investment income

4

2

3

Total revenues

8,718

9,470

7,808

Program costs
2,770
3,173
2,629
Donated goods exp
5,239
5,406
4,489
Administrative costs
521
472
385
Fundraising costs
33
276
174

Other costs

10

12

24

Total spending

8,572

9,339

7,701

Cash flow from operations
146
131
107
Capital spending
5
167
197
Funding reserves
513
245
122
Note: Ci excluded amortization of deferred capital contributions and losses on disposals of capital assets. This affected total revenues by ($100k) in F2019, ($145k) in F2018, and ($126k) in F2017. Ci included the estimated values of donated furniture in donated goods in-kind and goods used in programs. This affected total revenues and expenses by $5.2m in F2019, $5.4m in F2018, and $4.5m in F2017. Ci adjusted administrative costs to match the amounts reported in CRA filings, and reallocated the unreconciled differences of $199k in F2018 and $132k in F2017 to program costs. Furniture Bank's F2019 filing was not available at the time of this report.
Salary Information
| | |
| --- | --- |
| $350k + | 0 |
| $300k - $350k | 0 |
| $250k - $300k | 0 |
| $200k - $250k | 0 |
| $160k - $200k | 1 |
| $120k - $160k | 0 |
| $80k - $120k | 5 |
| $40k - $80k | 4 |
| < $40k | 0 |
Information from most recent CRA Charities Directorate filings for F2018