STAR RATING

Ci's Star Rating is calculated based on the following independent metrics:
RESULTS REPORTING
Grade based on the charity's public reporting of the work it does and the results it achieves.
DEMONSTRATED IMPACT
The demonstrated impact per dollar Ci calculates from available program information.
NEED FOR FUNDING
Charity's cash and investments (funding reserves) relative to how much it spends on programs in most recent year.
CENTS TO THE CAUSE
For a dollar donated, after overhead costs of fundraising and admin/management (excluding surplus) 57 cents are available for programs.
My anchor
About Junior Achievement of British Columbia:
Founded in 1967, Junior Achievement British Columbia (JABC) is a member of Junior Achievement Canada and Junior Achievement Worldwide. JABC partners with businesses, educators, and policymakers across Central Ontario to prepare young people to succeed in a global economy. JABC delivers several educational programs across three Junior Achievement pillars: financial literacy, work readiness, and entrepreneurship. JABC runs elementary school programs, high school programs, and virtual capstone experiences. The charity does not provide a breakdown of spending on its programs.
Across all in-class, online, and capstone programs, JABC delivered 1,486 programs across 344 schools in F2020. These programs involved 542 educators and 512 volunteers and reached a total of 40,613 students from September to June.
JABC delivers free programs that are aligned with British Columbia's curriculum and available to all schools, communities, and organizations. The charity operates four programs designed for elementary school students and six programs designed for high school students. JABC also runs four Virtual Capstone Experiences, including JABC TechWorks, World of Choices, Discover your Pitch, and Stock Market Challenge. The charity reports that 5% of its total programs were delivered to classes with 25% or more Indigenous youth. By 2023, JABC wants to increase classroom-based programs by 50%, offer the JABC TechWorks program in five regions, and deliver 30 programs in Indigenous communities across British Columbia.
My anchor
Results and Impact
According to research by Boston Consulting Group, Junior Achievement alumni are 50% more likely to open their own business and three times more likely to hold senior and middle management positions in their respective organizations. The report also found that JA Canada alumni's average income is 50% higher than non-alumni. Over 75% of alumni say that JA Canada had a significant impact in developing their financial literacy and decision-making skills.
In F2020, JABC surveyed educators who had hosted JABC programs. According to the charity, 93% of respondents rated their experience with JABC as 4/5 or better, 93% said the programs strongly aligned with BC's curriculum, and 100% would recommend JABC to a colleague.
While Ci highlights these key results, they may not be a complete representation of Junior Achievement British Columbia's results and impact.
Charity Intelligence has evaluated Junior Achievement of British Columbia and found the charity to have Fair demonstrated impact per dollar. 
Impact Rating: Fair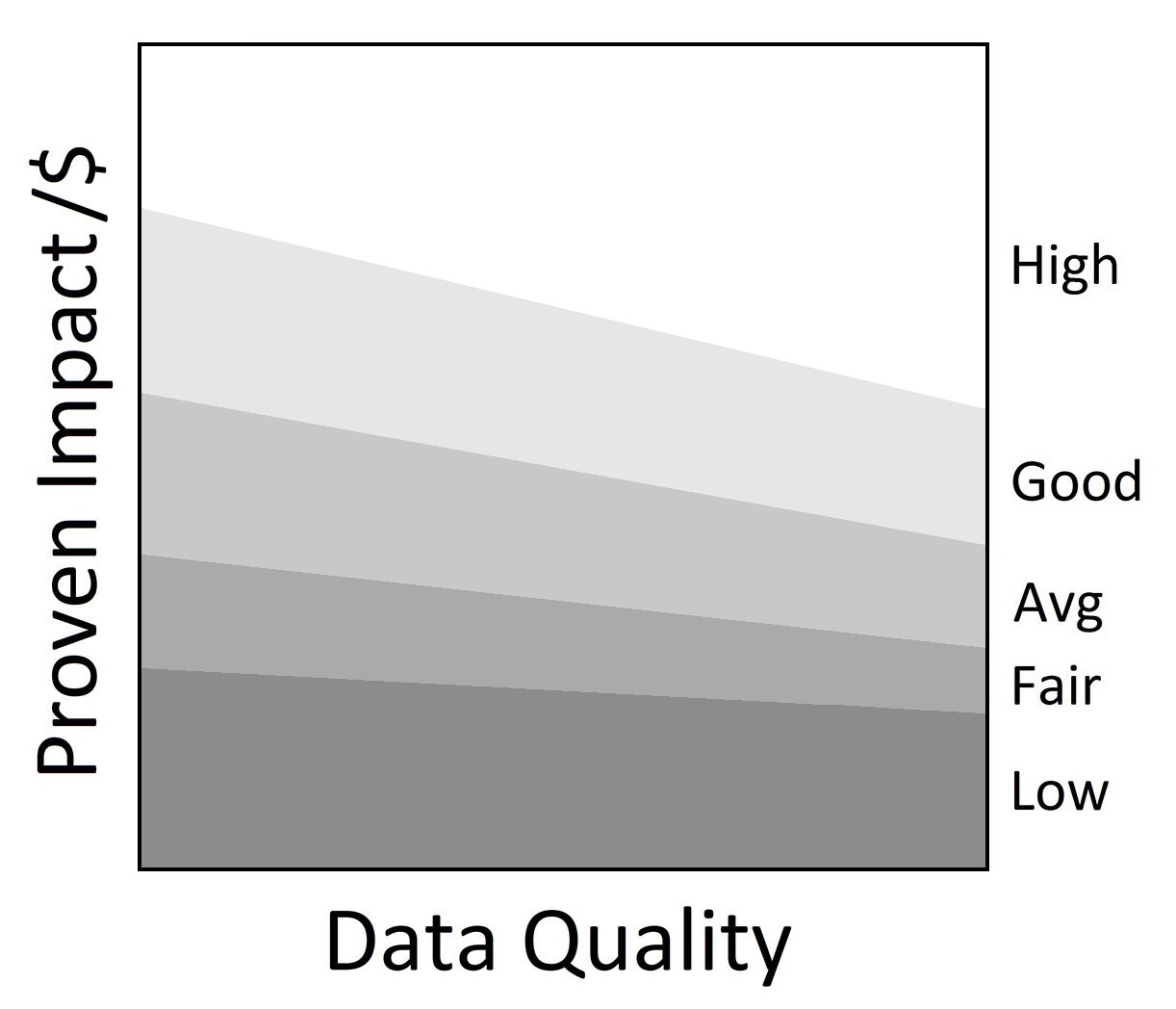 •
My anchor
Junior Achievement British Columbia had total donations and special events revenues of $2.7m in F2020. Administrative costs are 17% of revenues (excluding investment income) and fundraising costs are 26% of donations. This results in total overhead spending of 43%. For every dollar donated, 57 cents go to the cause, which is outside Ci's reasonable range for overhead spending.
JABC has $2.4m in funding reserves, of which $257k is donor endowed. Excluding donor-endowed funds, JABC could cover 123% or one year and two months of annual program costs with reserves.
­­This charity report is an update that has been sent to Junior Achievement British Columbia for review. Changes and edits may be forthcoming.
Updated on August 24, 2021 by Sydney Olexa.
Financial Review

Financial Ratios

Fiscal year ending June

2020
2019
2018
Administrative costs as % of revenues
16.5%
20.3%
22.7%
Fundraising costs as % of donations
26.1%
25.2%
25.9%
Total overhead spending
42.7%
45.5%
48.6%
Program cost coverage (%)
123.2%
146.2%
141.0%
Summary Financial Statements

All figures in $s

2020
2019
2018
Donations
2,346,147
1,596,317
818,266
Government funding
0
333,000
333,352
Special events
332,921
1,111,894
982,414
Investment income
98,128
89,220
48,210

Other income

200,759

0

0

Total revenues

2,977,955

3,130,431

2,182,242

Program costs
1,753,308
1,689,095
1,698,766
Administrative costs
475,958
618,168
484,389
Fundraising costs
700,382
681,687
466,110

Other costs

2,581

3,063

2,358

Total spending

2,932,229

2,992,013

2,651,623

Cash flow from operations
45,726
138,418
(469,381)
Capital spending
2,107
3,909
0
Funding reserves
2,401,785
2,703,271
2,580,992
Note: Ci reported fundraising and administrative costs from the charity's T3010 filings with the CRA. Ci adjusted for unrealized gains (losses), affecting revenues by $15k in F2020, $15k in F2019, and ($29k) in F2018. To report on a cash basis, Ci adjusted for deferred donations and deferred capital contributions, affecting revenues by $751k in F2020, $115k in F2019, and ($456k) in F2018. 
Salary Information
| | |
| --- | --- |
| $350k + | 0 |
| $300k - $350k | 0 |
| $250k - $300k | 0 |
| $200k - $250k | 0 |
| $160k - $200k | 1 |
| $120k - $160k | 1 |
| $80k - $120k | 2 |
| $40k - $80k | 6 |
| < $40k | 0 |
Information from most recent CRA Charities Directorate filings for F2020