STAR RATING

Ci's Star Rating is calculated based on the following independent metrics:
RESULTS REPORTING
Grade based on the charity's public reporting of the work it does and the results it achieves.
DEMONSTRATED IMPACT
The demonstrated impact per dollar Ci calculates from available program information.
NEED FOR FUNDING
Charity's cash and investments (funding reserves) relative to how much it spends on programs in most recent year.
CENTS TO THE CAUSE
For a dollar donated, after overhead costs of fundraising and admin/management (excluding surplus) 44 cents are available for programs.
My anchor
About Junior Achievement of Central Ontario:
Founded in 2003, Junior Achievement Central Ontario (JACO) is a member of Junior Achievement Canada. JACO is the result of the amalgamation of Junior Achievement of Toronto & York Region (founded 1968) and Junior Achievement of Peel (founded in 1981). JACO works with students in Toronto, York Region, Peel, and Simcoe. JACO partners with businesses, educators, and policy makers across Central Ontario with the goal of preparing young people to succeed in a global economy. JACO runs programs for students from grades 3 to 12 in 608 schools across 11 school districts. The charity does not provide a breakdown of program spending.
In F2020, JACO offered a combination of in-person and digital programs. JACO ran 939 in-person classes and 8 online programs, serving 17,721 and 2,687 students, respectively. The charity notes that its 2021 programs were adjusted to be entirely virtual.
JACO also runs workshops, competitions, and other events. In F2020, JACO hosted 3 online workshops which allowed volunteers to share their career journey and advice with 47 students. The charity also ran two competitions and awarded a total of 11 scholarships. JACO's World of Choices Empowering Young Women event reached 161 students, and another 43 students attended JACO's Innovation Camp.
JACO's Company Program helps high school students develop their own business in 18 weeks. In F2020, the program had 1,100 students, ran 53 companies, and generated $48k in sales.
My anchor
Results and Impact
According to research by Boston Consulting Group, Junior Achievement alumni are 50% more likely to open their own business and 3 times more likely to hold senior and middle management positions in their respective organizations. ManpowerGroup reports that Junior Achievement students are five times less likely to be jobless later in life having obtained the skill of networking. JACO reports these figures from research conducted in 2011. The charity does not report more recent results and impact information.
While Ci highlights these key results, they may not be a complete representation of Junior Achievement Central Ontario's results and impact.
Charity Intelligence has evaluated Junior Achievement of Central Ontario and found the charity to have Fair demonstrated impact per dollar. 
Impact Rating: Fair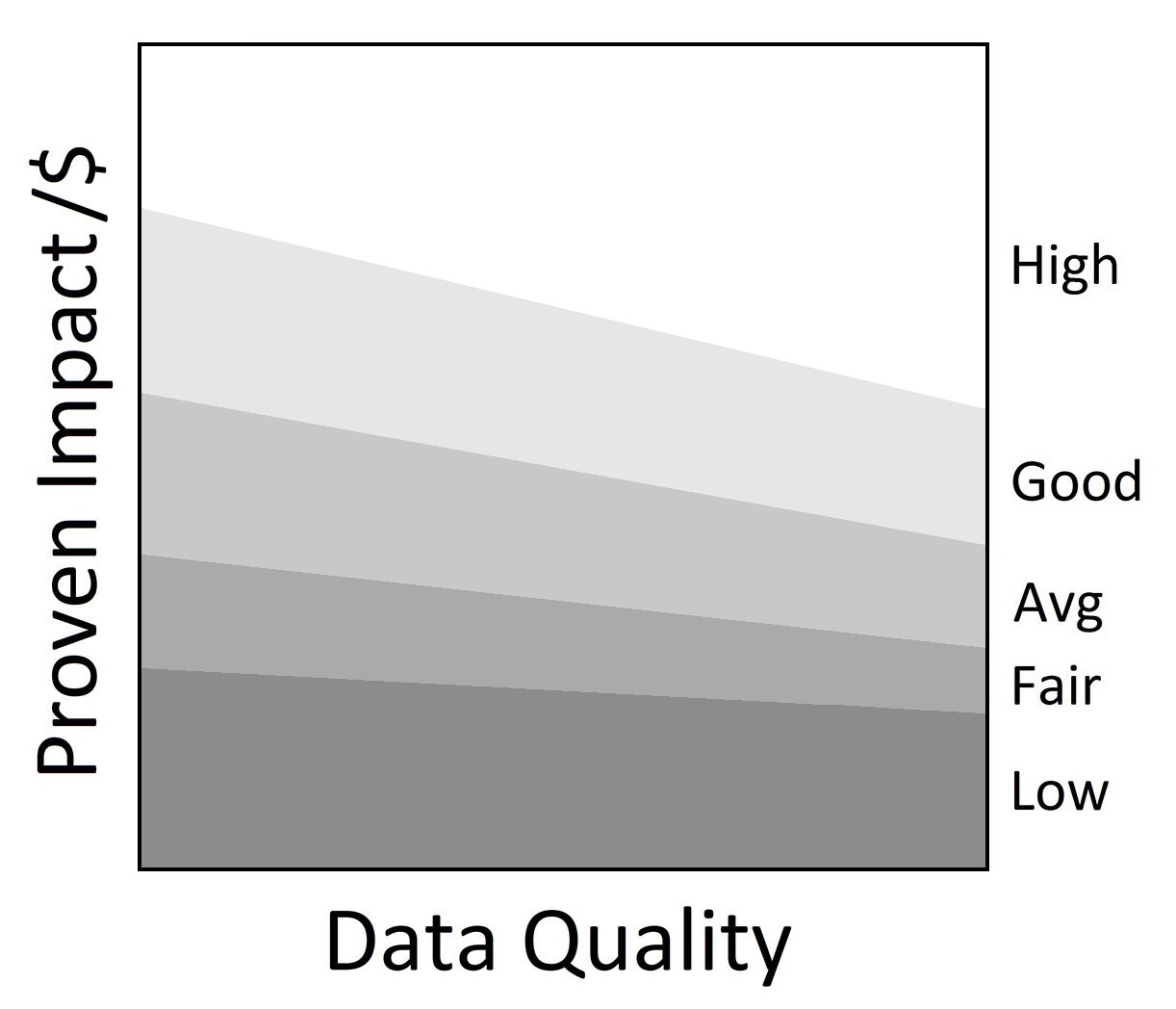 •
My anchor
In F2020, Junior Achievement Central Ontario had total donations and special events revenues of $2.2m. Administrative costs are 27% of revenues (excluding investment income) and fundraising costs are 29% of donations. This results in total overhead spending of 56%. For every dollar donated, 44 cents go to the cause. This is outside Ci's reasonable range for overhead spending.
JACO has $2.2m in funding reserves, of which $500k is donor endowed. Excluding donor-endowed funds, JACO could cover 161% or one year and seven months of annual program costs with reserves.
­­Charity Intelligence sent an update of this report to Junior Achievement Central Ontario for review. Changes and edits may be forthcoming.
Updated on July 13, 2021 by Sydney Olexa.
Financial Review

Financial Ratios

Fiscal year ending June

2020
2019
2018
Administrative costs as % of revenues
27.0%
24.7%
24.0%
Fundraising costs as % of donations
28.7%
31.7%
23.1%
Total overhead spending
55.7%
56.3%
47.1%
Program cost coverage (%)
160.9%
155.1%
145.4%
Summary Financial Statements

All figures in $s

2020
2019
2018
Donations
1,718,451
1,768,944
1,737,952
Government funding
225,104
0
0
Special events
518,332
686,002
644,770

Investment income

59,976

105,026

81,781

Total revenues

2,521,863

2,559,972

2,464,503

Program costs
1,103,723
1,135,002
1,218,838
Administrative costs
664,761
605,561
570,819

Fundraising costs

642,623

777,538

551,172

Total spending

2,411,107

2,518,101

2,340,829

Cash flow from operations
110,756
41,871
123,674
Capital spending
22,230
12,314
0
Funding reserves
2,236,104
2,221,141
2,235,790
Note: Ci included unrealized investment income and Canada Emergency Wage Subsidy funding in revenues, affecting total revenues by $218k in F2020, $24k in F2019, and $46k in F2018. 
Salary Information
| | |
| --- | --- |
| $350k + | 0 |
| $300k - $350k | 0 |
| $250k - $300k | 0 |
| $200k - $250k | 0 |
| $160k - $200k | 1 |
| $120k - $160k | 1 |
| $80k - $120k | 2 |
| $40k - $80k | 6 |
| < $40k | 0 |
Information from most recent CRA Charities Directorate filings for F2020