My anchor
About Children Believe:
Children Believe is an average, 3-star rated charity with Fair demonstrated impact on its international development programs. The charity has best practices in financial transparency and a high results reporting grade.
Founded in 1938, Children Believe (formerly Christian Children's Fund of Canada), works toward a world where all children can achieve their full potential. It provides health services, education programs, and job skills to help communities overcome poverty. Children Believe is a member of the ChildFund Alliance, a network of 11 international aid charities that work in more than 60 countries. Children Believe currently works in twelve countries in Africa, South and Central America, and Asia.
In F2021, Children Believe's three largest programs were Education, Health and Nutrition, and Strengthening Community Organizations.
Education represented 46% of program costs in F2021. Children Believe helps to send children to school and raise awareness of children's rights. The charity supplied more than 375,430 teaching aids, computers, furniture pieces, and play materials to educational establishments. According to its F2022 semi-annual report, 31,017 boys and girls under five accessed early childhood development in Children Believe's countries of operation. 89% of these children are on track in learning. The charity reports that it helped children access education during covid-19 lockdowns by connecting children and youth to virtual and alternative learning platforms. Children Believe reports that it reached 63,553 students across six countries through its covid-19 lockdown efforts.
Health and Nutrition projects accounted for 33% of program costs in F2021. Children Believe helps to build and equip health centres, fund maternal health services, and train mothers on child nutrition. In F2021, it gave cash, vouchers, or food rations to 126,114 people (67,583 of these women). Additionally, the charity reports that it supported 115,000 pregnant women, mothers, and children under five to overcome nutritional deficiencies.
Strengthening Community Organizations made up 11% of program costs. The charity funds children and youth-led initiatives to improve their local communities. It also provides job and leadership training for women to advance gender equality.
The remaining 10% of program costs included Emergency Response (6%), Sustainable Economic Development (3%), and Water, Sanitation, and Hygiene (1%).
My anchor
Results and Impact
In December of 2021, Children Believe published its final evaluation report of the Preventing Irregular Child Migration in Central America project. The initiative aimed to improve the well-being of children and youth at risk of irregular migration. It was carried out from 2017 to 2021 in Guatemala, Honduras, El Salvador, Nicaragua, and Mexico. The assessment was completed by ERAK Consultants and was based on Global Affairs Canada's evaluation methodology. In the final evaluation survey, 91 percent of young people felt safe in their communities (84% initially). For the charity's child protection services, 70% reported having greater knowledge about services that protect child rights. 
In April of 2021, Children Believe published its final evaluation report of the Canada-Africa Initiative to Address Maternal, Newborn and Child Mortality project. The initiative was carried out by Children Believe in rural, remote, and marginalized communities in Ethiopia, Malawi, and Tanzania. The project was a partnership among Amref Health Africa, SickKids, and Wateraid Canada. It spanned four years with a budget of $4.5m. The project's objectives were to improve the delivery of essential services and increase the consumption of nutritious food by mothers, pregnant women, newborns, and children under five. Children Believe reports that after completing the project, under-age-five mortality decreased from 67 per 1,000 live births to 55 per 1,000 births. Additionally, 40% of health facilities performed all seven emergency obstetric and newborn care signal functions in the end-line assessment, whereas only 33% performed all functions in the initial evaluation.
While Ci highlights these key results, they may not be a complete representation of Children Believe's results and impact.
Charity Intelligence has given Children Believe a Fair impact rating based on demonstrated impact per dollar spent.
Impact Rating: Fair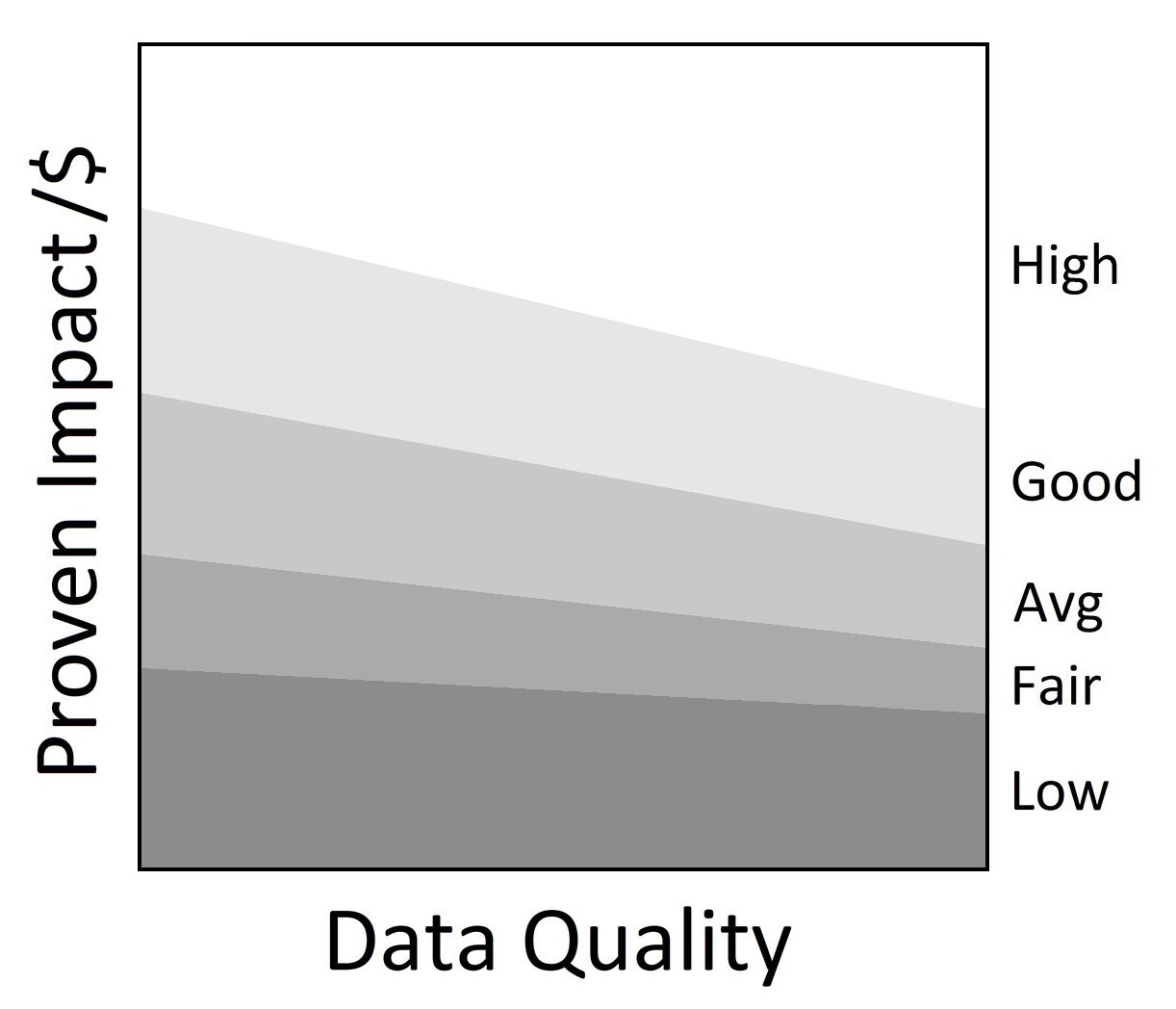 •
My anchor
Children Believe received $20.0m in Canadian donations in F2021. During the year, it also received $6.2m in government funding (17% of revenues), $5.3m in international donations (15%), and $3.2m in donated goods (9%). Administrative costs are 7% of revenues (less investment income) and fundraising costs are 22% of Canadian donations. This results in total overhead spending of 28%. For every dollar donated to the charity, 72 cents go to the cause. This is within Ci's reasonable range for overhead spending.
Children Believe has $9.9m in net funding reserves. The charity can cover 43% or just over five months of annual program costs with its existing reserves.
According to its annual filings with the CRA, Children Believe uses external fundraisers. It paid external fundraisers $1.9m to raise $3.5m in F2020, at a cost of $0.53 per dollar raised.
Charity Intelligence has sent this update to Children Believe for review. Changes and edits may be forthcoming.
Updated on August 2, 2022 by Ann Lei.
Financial Review

Financial Ratios

Fiscal year ending March

2021
2020
2019
Administrative costs as % of revenues
6.8%
8.4%
7.6%
Fundraising costs as % of donations
21.5%
25.3%
20.2%
Total overhead spending
28.3%
33.7%
27.7%
Program cost coverage (%)
42.9%
42.5%
48.3%
Summary Financial Statements

All figures in $000s

2021
2020
2019
Donations
19,977
20,712
23,217
International donations
5,334
3,824
2,978
Goods in kind
3,161
6,664
8,523
Government funding
6,172
6,160
6,585

Investment income

920

44

453

Total revenues

35,564

37,404

41,756

Program costs - International
19,558
14,024
19,672
Program costs - Canada
3,320
7,807
1,926
Grants
329
794
1,170
Donated goods exp
3,161
6,664
8,523
Administrative costs
2,353
3,127
3,123
Fundraising costs
4,289
5,247
4,681

Other costs

122

(96)

92

Total spending

33,132

37,567

39,187

Cash flow from operations
2,432
(163)
2,569
Capital spending
498
362
322
Funding reserves
9,948
9,615
11,002
Note: Ci included changes in fair value of investments in investment income, affecting revenues by $831k in F2021, ($139k) in F2020, and $324k in F2019. Ci gathered international donations from the charity's T3010 filings with the CRA, removing the amounts from Canadian donations. Ci gathered international program costs and grants from T3010 filings, removing the amounts from Canadian program costs. Ci removed donated goods used in programs from international program costs to report them separately. Ci included changes in foreign exchange contracts as other costs, affecting expenses by $80k in F2021, ($125k) in F2020, and $72k in F2019. Ci classified interest expenses as other costs, removing the amounts included in administrative costs. Ci excluded amortization from administrative costs.
Salary Information
| | |
| --- | --- |
| $350k + | 0 |
| $300k - $350k | 0 |
| $250k - $300k | 0 |
| $200k - $250k | 2 |
| $160k - $200k | 0 |
| $120k - $160k | 4 |
| $80k - $120k | 4 |
| $40k - $80k | 0 |
| < $40k | 0 |
Information from most recent CRA Charities Directorate filings for F2021