STAR RATING

Ci's Star Rating is calculated based on the following independent metrics:
RESULTS REPORTING
Grade based on the charity's public reporting of the work it does and the results it achieves.
DEMONSTRATED IMPACT
The demonstrated impact per dollar Ci calculates from available program information.
NEED FOR FUNDING
Charity's cash and investments (funding reserves) relative to how much it spends on programs in most recent year.
CENTS TO THE CAUSE
For a dollar donated, after overhead costs of fundraising and admin/management (excluding surplus) 59 cents are available for programs.
My anchor
About Junior Achievement of Southern Alberta:
Junior Achievement of Southern Alberta is a two-star charity. It has a results reporting grade of A-, but is not financially transparent and has fair demonstrated impact, which is below average. The charity's funding reserves cover program costs for 2.6 years. 
Founded in 1960, Junior Achievement Southern Alberta (JASA) is a member of Junior Achievement Canada (JA Canada). JASA partners with businesses, educators, and policy makers across southern Alberta with the goal of preparing young people to succeed in a global economy. It operates in six offices across southern Alberta, reaching almost 31,000 students in grades three to twelve every year. In F2021, JASA ran 14 programs that reached 31,040 students in 1,355 classes.
Junior Achievement Southern Alberta runs five programs for students in grades four to six: RoboGarden: Learn to Code, Our Community, More Than Money, Our Business World, and A Business of Our Own. RoboGarden is a teacher-led program that takes students through the basics of Python and JavaScript programming for one hour each week. Our Community is a three-hour program that shows elementary students how business shapes our lives and strengthens society. More Than Money teaches students about earning, spending, sharing, and saving money in a four-hour session. Our Business World and A Business of Our Own are both four-hour programs that allow students to explore entrepreneurship and innovation.
Junior Achievement Southern Alberta has six programs for students in grades seven to nine: RoboGarden: Learn to Code, Personal Finance, Dollars with Sense, Stronger Together: Diversity in Action, Economics for Success, and Investment Strategies. Personal Finance is a one-hour program that teaches students money management skills. Dollars with Sense is a four-hour program that teaches students how to manage personal debt. Diversity in Action helps students understand how inclusivity can solve real-world challenges. Economics for Success looks at the advantages of staying in school and the transition from high school to post-secondary. Investment Strategies is made up of four one-hour lessons and an online competition that teaches youth how to save and invest for the future.
Junior Achievement Southern Alberta runs six programs for students in grades ten to twelve: Personal Finance, Indigenous Business Program, Be Entrepreneurial, Company Program, World of Choices, and Investment Strategies. The Indigenous Business Program is a 14-18 week program that provides students the opportunity to make real business decisions and build relationships within the community. Be Entrepreneurial is a one-hour session that allows students to create business plans. Company Program is a four-month project where students launch and run a small enterprise with the help of volunteers from the local business community. World of Choices brings students together with Career Mentors in their desired field for five sessions to talk about different professions.
My anchor
Results and Impact
Junior Achievement of Southern Alberta (JASA) reports that two thirds of student survey respondents reported feeling more optimistic for their future after participating in a JA program. Three quarters of respondents reported feeling confident in their ability to make financial decisions after participating in the JA financial literacy program.
In 2011, The Boston Consulting Group (BCG) conducted a study on Junior Achievement Canada to assess its impact. The study found that JA members earn 50% more, on average, than their non-JA counterparts. The study also found that JA creates an annual return of $45 for each dollar spent, in terms of benefits to society of youth staying in school, encouraging new business, and providing today's youth with necessary skills. The study attributes $425 million per year in Canada to direct entrepreneurial activity by Junior Achievers.
While Ci highlights these key results, they may not be a complete representation of Junior Achievement Southern Alberta's results and impact.
Charity Intelligence has evaluated Junior Achievement of Southern Alberta and found the charity to have Fair demonstrated impact per dollar. 
Impact Rating: Fair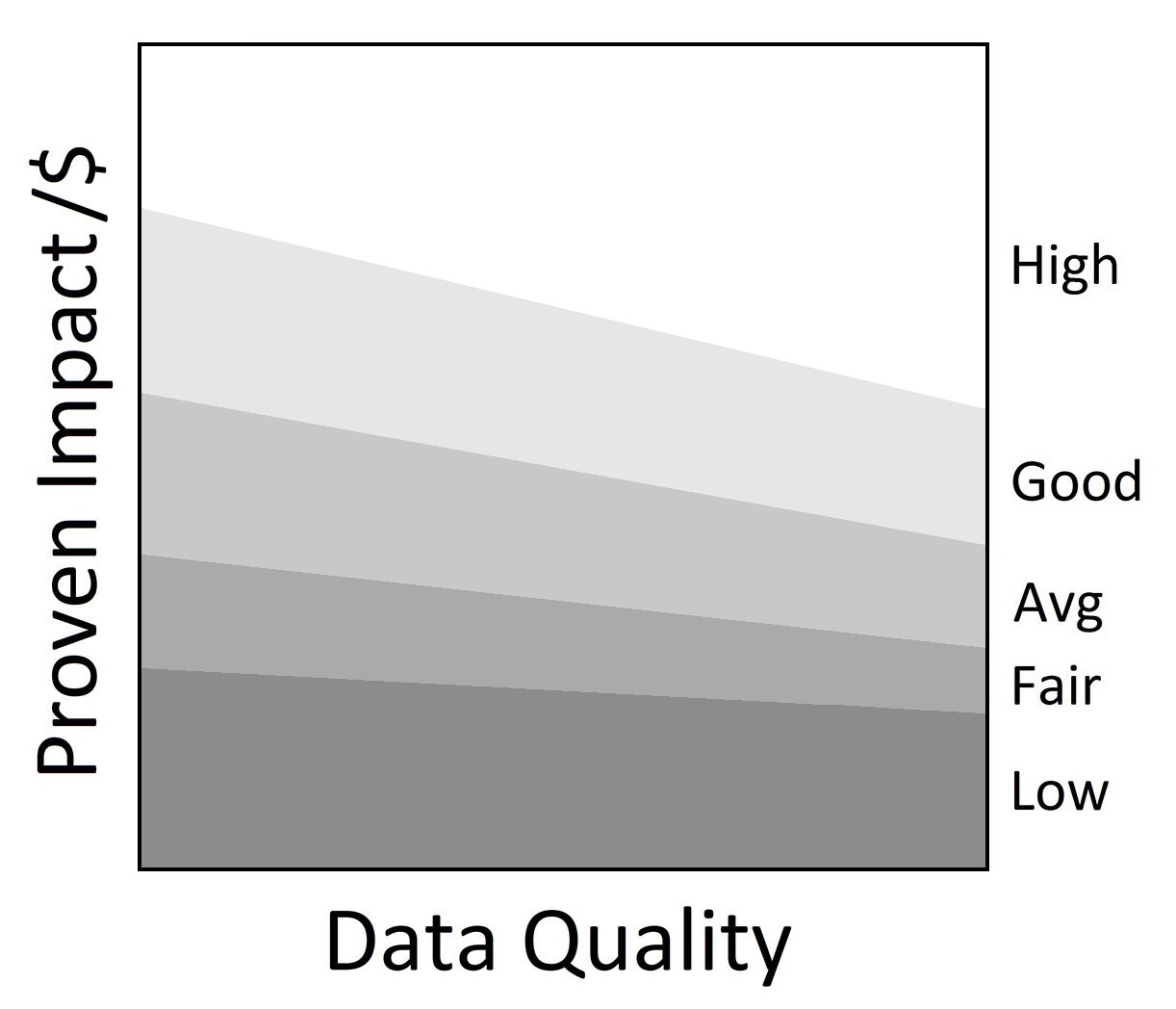 •
My anchor
Junior Achievement Southern Alberta (JASA) reported combined total donations and special events revenue of $1.0m in F2021, a decrease of $700k since Ci's last reporting in F2017. Administrative costs are 21% of revenues (excluding investment income) and fundraising costs are 20% of donations. For every dollar donated, 59 cents go to the cause. This is outside Ci's reasonable range for overhead spending. Funding reserves of $1.9m can cover 2.6 years of annual program costs.
­­This charity report is an update that has been sent to Junior Achievement Southern Alberta for review. Changes and edits may be forthcoming.
Updated on June 13, 2022 by Angelina Curwin.
Financial Review

Financial Ratios

Fiscal year ending June

2021
2020
2019
Administrative costs as % of revenues
20.7%
17.9%
16.1%
Fundraising costs as % of donations
20.1%
12.6%
11.4%
Total overhead spending
40.8%
30.5%
27.5%
Program cost coverage (%)
256.0%
122.8%
118.8%
Summary Financial Statements

All figures in $s

2021
2020
2019
Donations
991,313
910,006
1,130,168
Goods in kind
46,240
208,464
256,757
Government funding
475,368
167,636
159,329
Special events
10,000
473,000
443,500

Investment income

7,526

18,728

19,835

Total revenues

1,530,447

1,777,834

2,009,589

Program costs
731,714
1,285,112
1,415,944
Administrative costs
315,631
313,928
321,223

Fundraising costs

200,790

174,545

179,124

Total spending

1,248,135

1,773,585

1,916,291

Cash flow from operations
282,312
4,249
93,298
Capital spending
0
0
5,996
Funding reserves
1,873,040
1,578,022
1,682,833
Note: Ci adjusted for deferred contributions, affecting total revenues by $263k in F2021, ($22k) in F2020, and $54k in F2019.
Salary Information
| | |
| --- | --- |
| $350k + | 0 |
| $300k - $350k | 0 |
| $250k - $300k | 0 |
| $200k - $250k | 0 |
| $160k - $200k | 1 |
| $120k - $160k | 1 |
| $80k - $120k | 0 |
| $40k - $80k | 4 |
| < $40k | 1 |
Information from most recent CRA Charities Directorate filings for F2021