STAR RATING

Ci's Star Rating is calculated based on the following independent metrics:
RESULTS REPORTING
Grade based on the charity's public reporting of the work it does and the results it achieves.
DEMONSTRATED IMPACT
The demonstrated impact per dollar Ci calculates from available program information.
NEED FOR FUNDING
Charity's cash and investments (funding reserves) relative to how much it spends on programs in most recent year.
CENTS TO THE CAUSE
For a dollar donated, after overhead costs of fundraising and admin/management (excluding surplus) 58 cents are available for programs.
My anchor
About Children's Wish Foundation Of Canada:
Children's Wish Foundation of Canada and Make-A-Wish Foundation of Canada merged in October 2019 to form Make-A-Wish Foundation of Canada. Charity Intelligence has stopped updating this profile. Please view the profile for Make-A-Wish Canada.
Founded in 1984, Children's Wish Foundation of Canada (Children's Wish) allows children with life-threatening illnesses to meet one of their idols, take a family trip, or have another unique wish come true. By fulfilling wishes, the charity aims to improve the quality of life for children and families. Since it began, Children's Wish has granted wishes to more than 27,000 children from across Canada. 
Children are referred to the charity, most often by healthcare professionals. Children's Wish reports that wish referrals increase every year. All applicants approved by the Children's Wish Medical Advisory Committee have their wishes granted and there is no waiting list.  
Children's Wish Foundation of Canada granted 957 wishes in F2019. Based on this figure, operating cost per wish granted is $22,453. In F2019, the charity launched its More Wishes, More Wonders program which expands its reach to include children with serious genetic and neurological conditions. The charity reports that it expects a 20% increase in wishes by 2021. 
Children's Wish is the largest wish-granting charity in Canada. It is roughly twice the size of Make-a-Wish Canada in terms of donations and serves about 50% more children per year. 
My anchor
Results and Impact
Due to the very high cost per wish, Charity Intelligence has rated Children's Wish as Low impact per dollar donated.  
Children's Wish Foundation of Canada reports that every wish impacts up to 100 people in addition to the child. This includes family, friends, classmates, volunteers, doctors, nurses, and social workers. The charity reports that since its founding, it has impacted 2.7 million people through 27,000 wishes.  
In 2017, Children's Wish commissioned an independent study to assess the effects of wishes. Of those surveyed, 93% agreed the wish was crucial in the child's healing or treatment and 96% said that the trip served as a distraction from their child's illnesses. Before the trip, 33% rated their child's happiness level as "low" or "very low", while 94% rated happiness as "very high" after the trip. All parents agreed that the wish provided long-lasting and positive changes for the family. 
Impact Rating: Low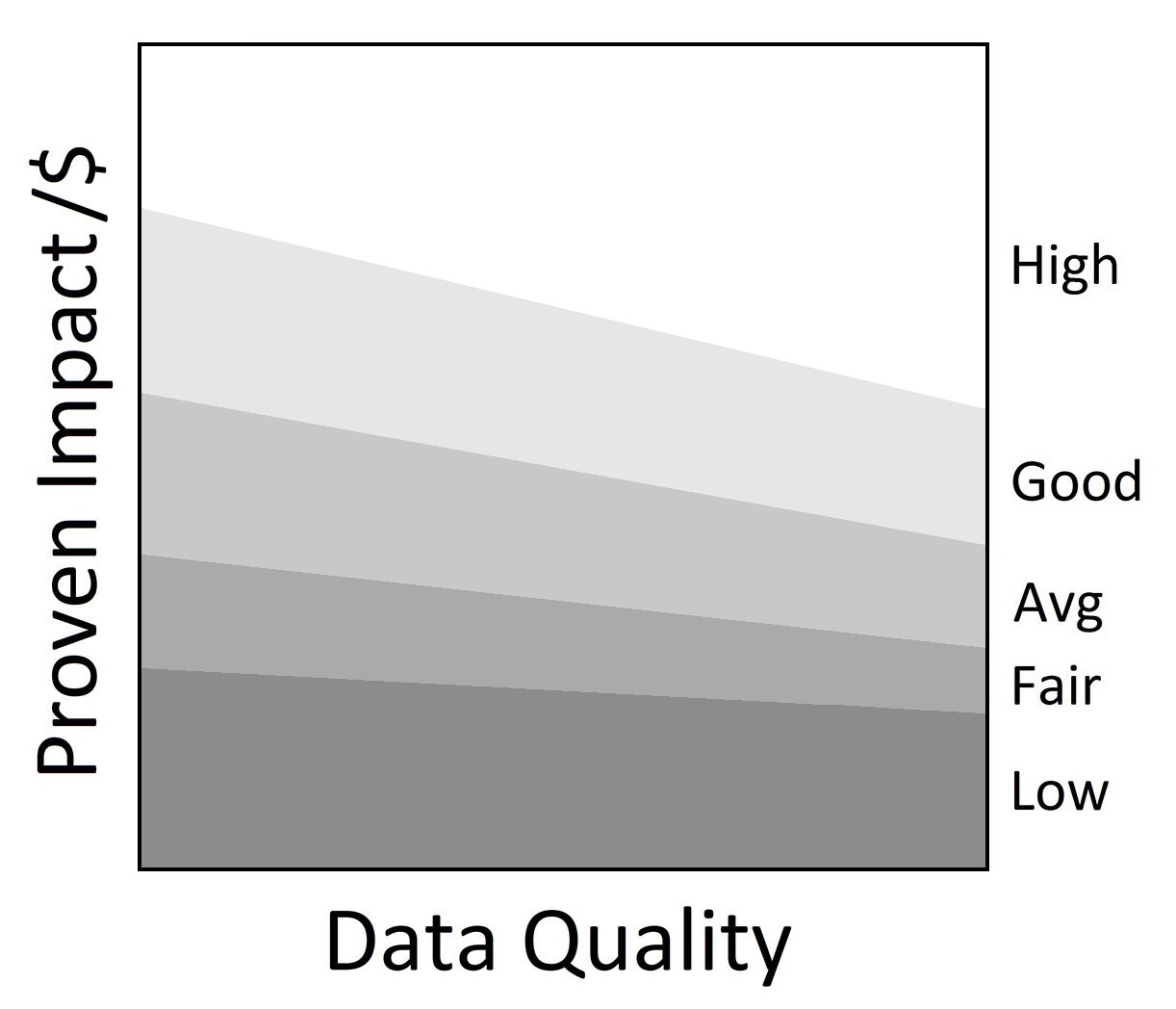 •
My anchor
Children's Wish Foundation of Canada is a Major 100 charity, receiving $20.7m of revenue from donations and fundraising events in F2019. Materials and services donated directly to the charity totaled $2.0m in F2019.  Administrative costs are 14% of revenues (excluding investment income), and fundraising costs are 28% of donations. For every dollar donated, 58 cents go to Children's Wish's programs, which is outside of Ci's reasonable range for overhead spending. Funding reserves are $34.0m including $1.0m in donor-endowed funds. Excluding donor-endowed funds, the charity could operate programs on funding reserves for 2.5 years. 
This charity report is an update that has been sent to Children's Wish Foundation of Canada for review. Changes and edits may be forthcoming. 
Updated on July 17, 2019 by Caroline McKenna. 
Financial Review

Financial Ratios

Fiscal year ending March

2019
2018
2017
Administrative costs as % of revenues
13.9%
16.1%
15.5%
Fundraising costs as % of donations
27.8%
32.9%
33.6%
Total overhead spending
41.8%
48.9%
49.0%
Program cost coverage (%)
255.4%
230.2%
239.8%
Summary Financial Statements

All figures in $000s

2019
2018
2017
Donations
8,225
6,546
6,571
Goods in kind
1,989
2,491
2,498
Government funding
62
40
25
Lotteries (net)
296
369
350
Special events
12,426
11,561
11,288

Investment income

1,710

1,480

71

Total revenues

24,708

22,487

20,803

Program costs
12,969
14,186
14,198
Administrative costs
3,201
3,376
3,206

Fundraising costs

5,747

5,960

5,998

Total spending

21,917

23,522

23,402

Cash flow from operations
2,792
(1,035)
(2,599)
Capital spending
54,194
74,735
72,383
Funding reserves
34,006
33,485
34,809
Note: Ci has adjusted amortization of deferred capital contributions, unrealized gains and losses, and lottery expenses, affecting revenues by $25k in F2019, ($445k) in F2018, and ($1.9m) in F2017. Ci has adjusted expenses removing lottery expenses and amortization, affecting expenses by ($158k) in F2019, ($200k) in F2018, and ($409k) in F2017.
Salary Information
| | |
| --- | --- |
| $350k + | 0 |
| $300k - $350k | 0 |
| $250k - $300k | 1 |
| $200k - $250k | 0 |
| $160k - $200k | 0 |
| $120k - $160k | 3 |
| $80k - $120k | 6 |
| $40k - $80k | 0 |
| < $40k | 0 |
Information from most recent CRA Charities Directorate filings for F2018