STAR RATING

Ci's Star Rating is calculated based on the following independent metrics:
RESULTS REPORTING
Grade based on the charity's public reporting of the work it does and the results it achieves.
DEMONSTRATED IMPACT
The demonstrated impact per dollar Ci calculates from available program information.
NEED FOR FUNDING
Charity's cash and investments (funding reserves) relative to how much it spends on programs in most recent year.
CENTS TO THE CAUSE
For a dollar donated, after overhead costs of fundraising and admin/management (excluding surplus) 63 cents are available for programs.
My anchor
About SeedChange:
Founded in 1945, SeedChange (formerly called USC Canada) is one of Canada's oldest international aid charities. SeedChange works with small-scale farmers in 11 countries: Bolivia, Burkina Faso, Canada, Cuba, Ethiopia, Guatemala, Honduras, Mali, Nepal, Nicaragua, and Timor Leste. SeedChange helps small-scale farmers develop cheap reliable food sources through saving seeds, conserving soil quality, growing diverse crops, and other sustainable farming practices. SeedChange also helps people start small businesses to market their food and advocates for the rights of farmers to save and market their local seeds. It focuses particularly on reaching out to young farmers and women. 
Seeds of Survival is SeedChange's core program operating both within Canada and abroad. It encompasses seed distribution and research, training, and advocacy work around sustainable farming. In F2020, the international branch of Seeds of Survival made up 70% of program spending. Canadian Seeds of Survival made up another 27% of total program spending. The other 2% of program spending is directed towards other international programs. 
From 2015-2020, SeedChange ran an international Seeds of Survival scale-up program in partnership with the Canadian government. Over five years, this $19.5m program brought seeds of survival to 432 communities in 6 countries. It had 28,408 participants from 21,053 households. The charity reports that 123,628 people benefitted directly from its work in this program. It trained 4,018 farmers in seed production and distributed 279 new seed varieties to increase biodiversity. It organized 699 events to teach sustainable practices and supported 64 local seed banks. The charity also supported 233 farmers' collectives to market food and other products.
My anchor
Results and Impact
SeedChange reports that of the 21,053 households participating in its Seeds of Survival scale-up program, the number growing vegetables went from 60% in 2015 to 82% in 2019. The average number of vegetable varieties produced per household went from 2.6 in 2015 to 4.7 in 2019. The charity reports similar results for fruit production. At the community level, the number of types of fruit produced went from 8.6 on average to 11.8, with similar results for spices, grains and other crop categories.  These increases in diversity help make a community's food source more resilient. The charity also helped women take on leadership roles in their communities. In 2015, 24% of its farmers' collectives were run by women. By 2019, that number increased to 50%. 
While Ci highlights these key results, they may not be a complete representation of SeedChange's results and impact. 
Charity Intelligence has given SeedChange a Fair impact rating based on demonstrated impact per dollar spent.
Impact Rating: Fair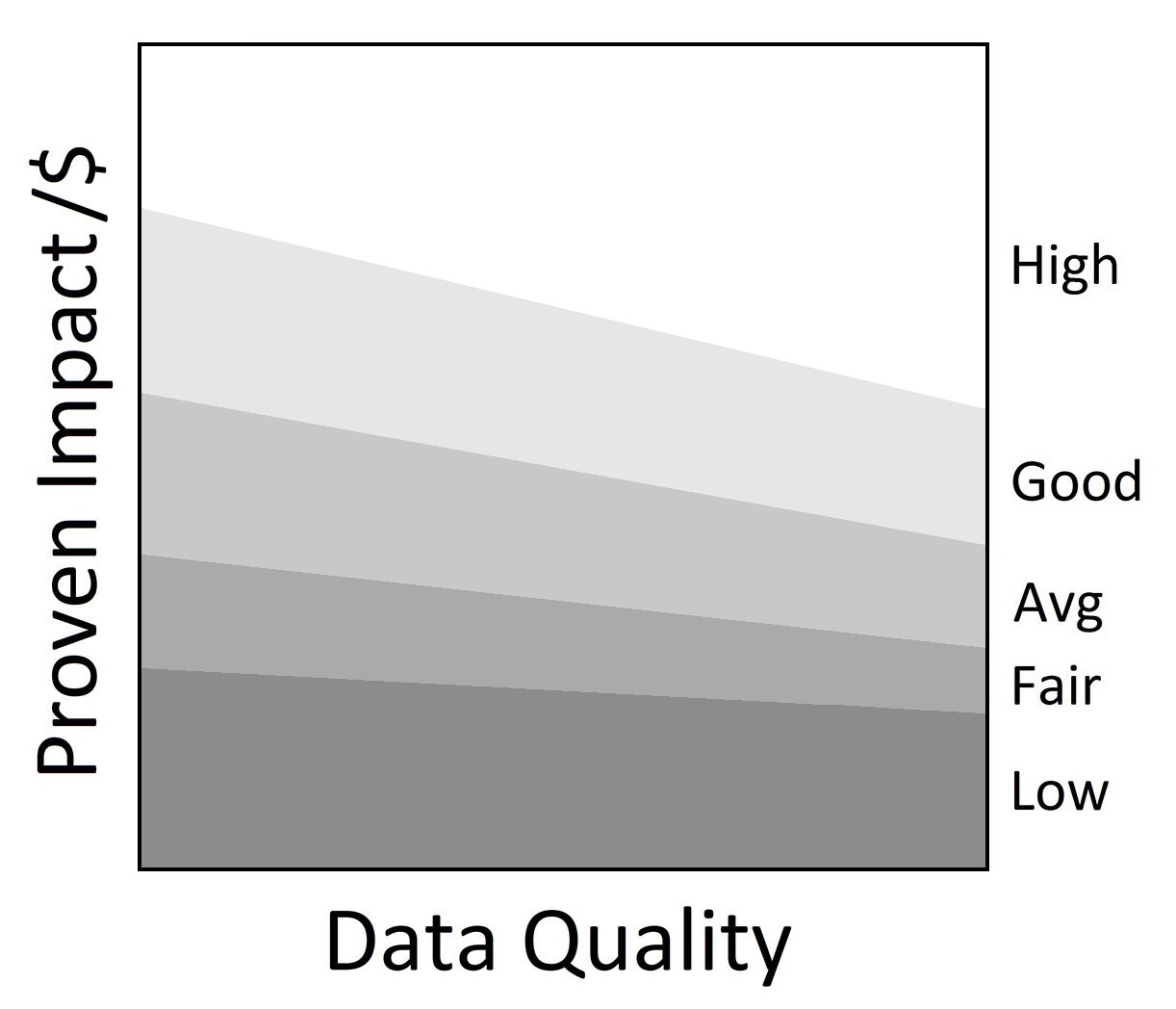 •
My anchor
SeedChange and its foundation, USC Foundation, have been consolidated in this financial report. 
SeedChange received donations of $2.0m in F2020. It also received $2.9m in government funding, making up 58% of total revenue.  
Administrative costs are 10% of revenues (excluding investment income) and fundraising costs are 27% of donations. This results in total overhead spending of 37%. For every dollar donated, 63 cents go to the cause. This is outside Ci's reasonable range for overhead spending.  
SeedChange has funding reserves of $5.7m including $654k of donor-endowed funds. Excluding donor-endowed funds, the charity can cover 1.1 years of annual program costs. 
­This charity report is an update that has been sent to SeedChange for review. Changes and edits may be forthcoming. 
Updated on July 15, 2021 by Asha McMullin.
Financial Review

Financial Ratios

Fiscal year ending April

2020
2019
2018
Administrative costs as % of revenues
10.0%
9.7%
11.1%
Fundraising costs as % of donations
26.9%
16.7%
22.8%
Total overhead spending
36.8%
26.4%
33.9%
Program cost coverage (%)
107.7%
122.6%
108.3%
Summary Financial Statements

All figures in $s

2020
2019
2018
Donations
1,972,053
2,940,945
2,014,272
Government funding
2,851,026
2,915,831
3,092,771
Investment income
(223,356)
321,780
47,977

Other income

296,032

48,447

187,361

Total revenues

4,895,755

6,227,003

5,342,381

Program costs - International
3,387,178
3,594,063
4,050,600
Program costs - Canada
1,309,879
1,345,247
1,272,482
Administrative costs
509,529
573,838
589,731

Fundraising costs

529,571

490,035

458,151

Total spending

5,736,157

6,003,183

6,370,964

Cash flow from operations
(840,402)
223,820
(1,028,583)
Capital spending
7,732
45,008
45,008
Funding reserves
5,677,125
6,669,032
6,368,725
Note: Charity Intelligence has consolidated the income, spending and assets for SeedChange and its foundation, USC Foundation, to give donors a complete review. Ci adjusted for deferred donations to report on a cash basis affecting revenues by $201k in F2020, $276k in F2019, and ($406k) in F2018. Investment income is reported net of portfolio management expense, affecting revenues and expenses by ($41k) in F2020, ($42k) in F2019, and ($44k) in F2018.
Salary Information
| | |
| --- | --- |
| $350k + | 0 |
| $300k - $350k | 0 |
| $250k - $300k | 0 |
| $200k - $250k | 0 |
| $160k - $200k | 0 |
| $120k - $160k | 0 |
| $80k - $120k | 5 |
| $40k - $80k | 5 |
| < $40k | 0 |
Information from most recent CRA Charities Directorate filings for F2020