STAR RATING

Ci's Star Rating is calculated based on the following independent metrics:
RESULTS REPORTING
Grade based on the charity's public reporting of the work it does and the results it achieves.
DEMONSTRATED IMPACT
The demonstrated impact per dollar Ci calculates from available program information.
NEED FOR FUNDING
Charity's cash and investments (funding reserves) relative to how much it spends on programs in most recent year.
CENTS TO THE CAUSE
For a dollar donated, after overhead costs of fundraising and admin/management (excluding surplus) 70 cents are available for programs.
My anchor
About Habitat for Humanity Edmonton:
Founded in 1991, Habitat for Humanity Edmonton (Habitat Edmonton) provides affordable housing to low-income families living in Edmonton and Northern Alberta. It is one of Habitat for Humanity Canada's 58 affiliates. Habitat Edmonton runs an affordable home ownership program to help local families break barriers to a healthier and more financially stable life.   
As of F2019, Habitat for Humanity Edmonton has 30 homes under construction in Edmonton, Fort Saskatchewan, Slave Lake, and Rocky Mountain House. It completed 32 new homes in the year: 25 in Edmonton, four in Fort Saskatchewan, and one each in Devon, Slave Lake and Rocky Mountain House. With a total value of $8.5 million, the average cost per new home is $265,547. For comparison, the charity completed 34 new homes in the prior year. Habitat Edmonton currently has 167 units for sale and 27 units for future builds. This includes six lots donated by the City of Edmonton in F2019.
In F2019, Habitat for Humanity Edmonton housed 54 new families (79 parents and 136 kids) through its home ownership program. This is down 27% year-over-year from 74 new families in F2018. The charity states in its Annual Report that 32 of these families got their Habitat home through the Buyback program. However, the financial statements disclose 33 buybacks in F2019 that cost Habitat Edmonton $1.2m. On average, Habitat Edmonton paid $37,014 per buyback. Buybacks take place when a Habitat family decides to sell their home back to Habitat Edmonton, at which point the home is available to a new family. The amount Habitat Edmonton pays is the difference between the home's original sale price and any outstanding payments on the related mortgage.
Looking to F2020, Habitat for Humanity Edmonton hopes to welcome over 50 new partner families into Habitat Homes next year. It also expects at least 30 buybacks.
In September 2019, Habitat for Humanity Edmonton changed its mortgage model. Because the old model was not financially sustainable, the charity was operating at a major deficit. With the new model, half of a family's mortgage payment is interest-free, and half is provided at a below-market interest rate. Mortgages provided through the old model had no interest. Habitat Edmonton expects to be debt-free within 10 years with the new model and expects it will fully fund the Buyback program annually.
News: In April 2020, 56 families were part of a lawsuit against Habitat Edmonton related to the change in the mortgage model. As of June 1, 2020, the court dismissed the injunction against Habitat Edmonton. More information can be found here and here.  Recent news coverage, released on June 15, can be found here.
My anchor
Results and Impact
In 2015, Boston Consulting Group conducted an impact analysis on Habitat for Humanity Canada (evaluating the impact of Habitat homes, which are built by Habitat affiliates). The evaluation found that each partner family housed in a Habitat Home generates $175,000 in measurable benefits to society.
Charity Intelligence has given Habitat for Humanity Edmonton a Fair impact rating for demonstrated impact per dollar.
Impact Rating: Fair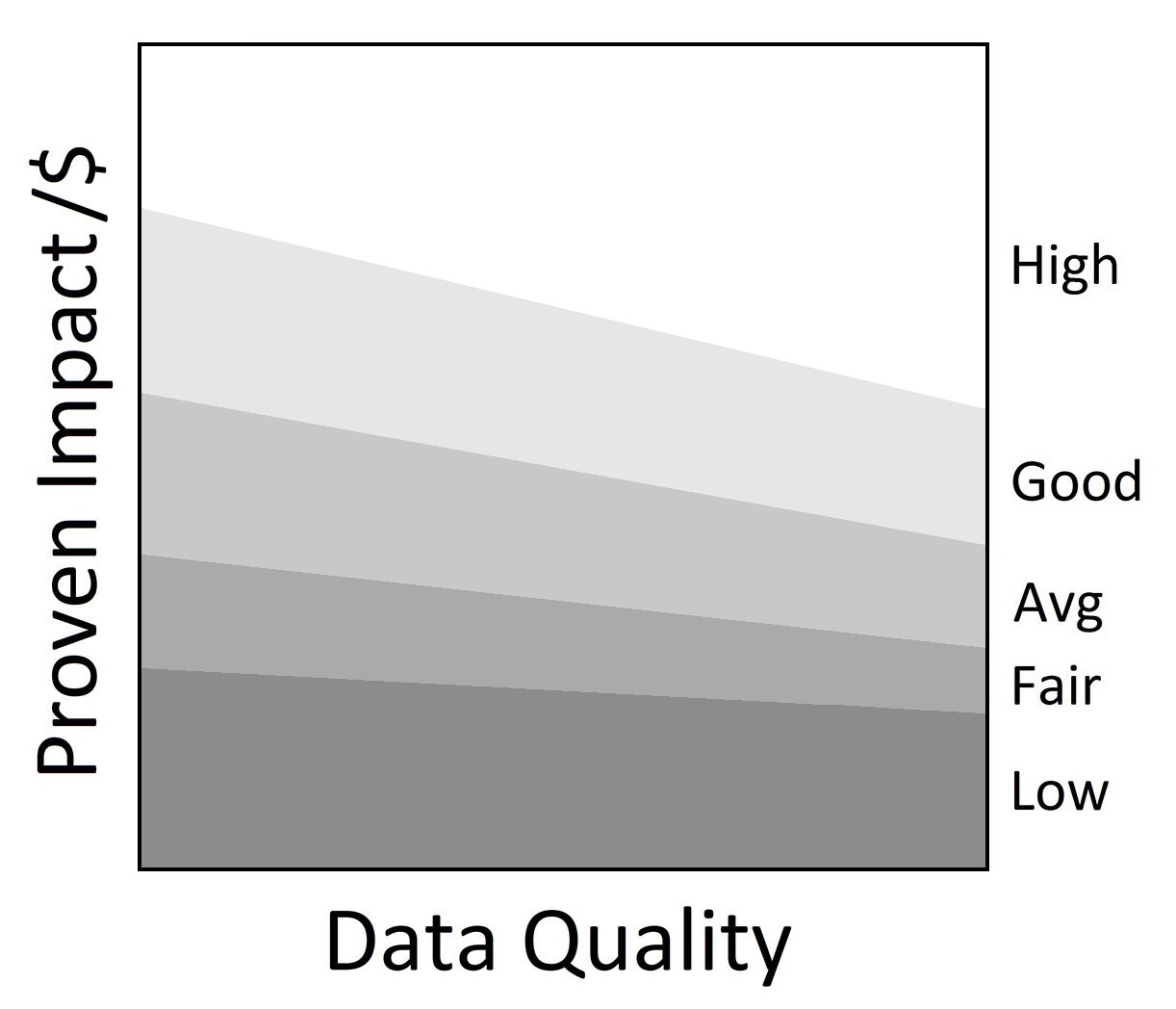 •
My anchor
Habitat for Humanity Edmonton is a medium-sized charity that received $2.9m in cash donations in F2019. It received an additional $1.9m in donated good in kind, which includes construction materials for Habitat builds as well as land donations.  Administrative costs are 15% of revenues and fundraising costs are 14% of cash donations and build goods-in-kind. Per dollar donated to the charity, 70 cents go to the cause. This is within Ci's reasonable range for overhead spending.
Habitat for Humanity Edmonton's funding reserves are negative $25.6m, owing to $632k in cash and investments and $26.3m in debt and overdraft. Debt represents mortgages that Habitat Edmonton holds for its homes, which is repaid over time using mortgage payments from partner families. There has been a steady increase in payments from partner families (as shown in fees for services revenues), with a 56% year-over-year increase in F2019 (16% in F2018, 13% in F2017). The new mortgage model, introduced in September 2019, with 50% of a Habitat home mortgage bearing interest below the prime rate, is the charity's new strategy to become debt-free by 2030. On-hand cash and investments can cover annual program costs at current levels for under five months.
Not reflected in Ci's analysis is a one-time $5.2m loss on transfer of homes in F2019. This transaction did not affect the charity's cash flows. In June 2019, the charity transferred ownership of 24 homes built on Metis Settlement lands to the Metis Settlements General Council (MSGC). Habitat Edmonton built these homes using funding from MSGC and the Alberta Government.
This report is an update that has been sent to Habitat Edmonton for review. Comments and edits may be forthcoming.
Updated on June 23, 2020 by Katie Khodawandi.
Financial Review

Financial Ratios

Fiscal year ending December

2019
2018
2017
Administrative costs as % of revenues
15.4%
15.8%
9.4%
Fundraising costs as % of donations
14.5%
19.2%
7.3%
Total overhead spending
29.9%
35.0%
16.7%
Program cost coverage (%)
(338.4%)
(283.1%)
(190.9%)
Summary Financial Statements

All figures in $000s

2019
2018
2017
Donations
2,948
2,470
5,135
Goods in kind
1,929
832
4,132
Government funding
755
3,538
5,223
Fees for service
5,600
3,590
3,085
Business activities (net)
1,537
1,619
1,092

Other income

208

204

272

Total revenues

12,977

12,253

18,938

Program costs
7,573
8,800
13,207
Donated goods exp
823
832
1,698
Administrative costs
2,004
1,930
1,780
Fundraising costs
536
551
456

Other costs

1,088

891

816

Total spending

12,023

13,005

17,957

Cash flow from operations
954
(752)
981
Capital spending
568
97
73
Funding reserves
(25,623)
(24,910)
(25,211)
Note: Fees for service includes first and second mortgage payments received by the charity, rental payments recognized as income, tenancy payments, and proceeds from first mortgages held by third parties. Business activities include ReStore and Prefab operations net of expenses, backing out amortization. Amortization has also been backed out of program costs and administrative costs. The amounts spent (in cash) to build Habitat homes, which have been included in program costs, were provided directly by the charity. These amounts are not disclosed in the audited financials. Buybacks have also been included in program costs. Other costs are interest expenses on the charity's debt.
Salary Information
| | |
| --- | --- |
| $350k + | 0 |
| $300k - $350k | 0 |
| $250k - $300k | 0 |
| $200k - $250k | 0 |
| $160k - $200k | 2 |
| $120k - $160k | 4 |
| $80k - $120k | 4 |
| $40k - $80k | 0 |
| < $40k | 0 |
Information from most recent CRA Charities Directorate filings for F2018