My anchor
About Canadian Red Cross:
Canadian Red Cross is a two-star charity with an average results reporting grade and reasonable overhead spending. It is financially transparent but has low demonstrated impact.
Founded in 1896, Canadian Red Cross (CRC) is a charity that aims to improve the lives of vulnerable people around the world. The charity is one of the national societies within the International Federation of Red Cross and Red Crescent Societies (IFRC). The IFRC is composed of 192 national societies. CRC's main charitable programs include Emergency Management, International Operations, Community Health and Wellness, and Prevention and Safety.
Ci's Special report on Ukraine: How to help
In F2021, Canadian Red Cross spent 67% of total program spending on Emergency Management. This program provides shelter, food, clothing, and supplies to people impacted by disasters. CRC reports that it responds to a personal disaster every three hours and assists 92 Canadians daily on average. In F2021 the charity responded to two large-scale disasters in Canada. It aided over 33,700 Canadians who experienced disaster.
The charity spent 15% of program spending on International Operations in F2021. CRC reported that it supported 93 international humanitarian missions to 25 countries during the year. It also set up a medical clinic in Honduras which assisted 3,709 people. The charity reached 2.5 million people through partnerships with the International Federation of Red Cross and other national societies.
CRC Spent 12% of program spending on Health and Community Wellness in F2021. During the year, the charity loaned over 255,682 pieces of health equipment to people. CRC reports that it provided more than 193,737 hours of home support to seniors and recovering patients. The charity spent the remaining 6% of program spending on Prevention and Safety. In F2021 CRC taught over 453,422 people first aid and gave swimming lessons to more than 107,793 people.
My anchor
Results and Impact
In F2021, CRC provided 18 million litres of clean water to people at Cox's Bazar refugee camp. It also gave medical treatment to over 160,000 people at the camp. In Ukraine the charity distributed 1,800 metric tons of food, water, blankets, and tents to people. It reports that it provided emergency shelter for over 2,300 families in Fort McMurray during a flooding in 2020. CRC delivered more than 228,391 meals to those unable to make their own food
While Ci highlights these key results, they may not be a complete representation of Canadian Red Cross' results and impact.
Charity Intelligence has given CRC a Low Impact rating based on demonstrated impact per dollar spent.
Impact Rating: Low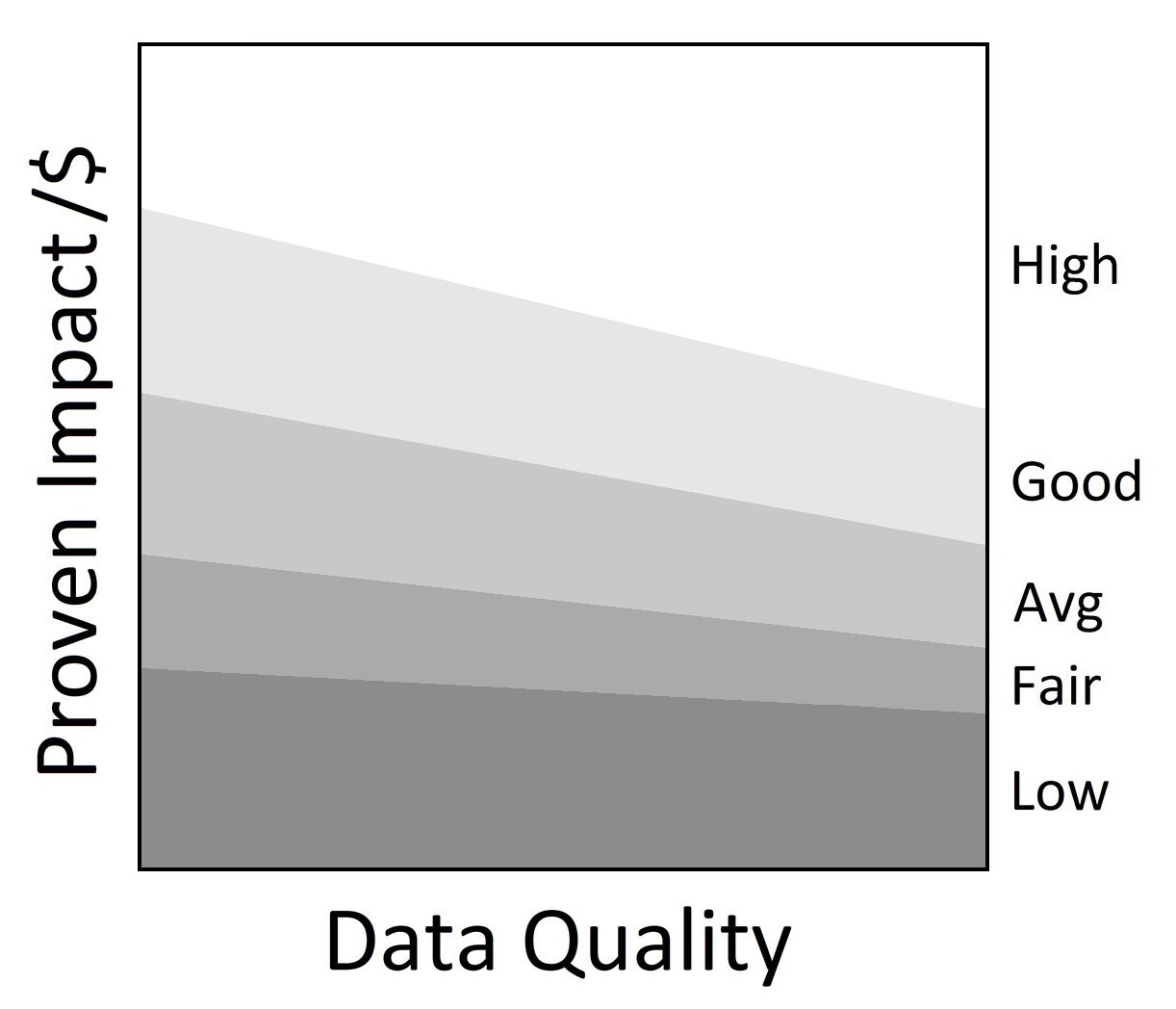 •
My anchor
Canadian Red Cross is a Major 100 charity, one of Canada's largest charities in terms of donations. In F2021, it received $149.2m in Canadian donations and special events revenue. It also received $391.4m in government funding (70% of total revenue), which represents a 139% increase from F2020.
Administrative costs are 3% of total revenue excluding investment income. Fundraising costs are 24% of Canadian donations. This results in total overhead spending of 26%. For every dollar donated to the charity, 74 cents go to the cause. This is within Ci's reasonable range for overhead spending. Canadian Red Cross has $215.5m in funding reserves, of which $2.2m is donor-endowed. Excluding donor-endowed funds, the charity's funding reserves can cover annual program costs for around six months.
In F2021, Canadian Red Cross paid external fundraisers $5.0m to collect $16.9m in donations, meaning it costs CRC $0.30 to raise $1 using external fundraisers.
This charity report is an update that has been sent to Canadian Red Cross for review. Changes and edits may be forthcoming. 
Updated on June 21, 2022 by Arjun Kapur.  
Financial Review

Financial Ratios

Fiscal year ending March

2021
2020
2019
Administrative costs as % of revenues
2.5%
4.0%
3.5%
Fundraising costs as % of donations
23.9%
20.7%
19.8%
Total overhead spending
26.4%
24.7%
23.3%
Program cost coverage (%)
45.0%
91.6%
88.0%
Summary Financial Statements

All figures in $000s

2021
2020
2019
Donations
136,288
173,636
169,123
International donations
3,230
4,107
5,215
Government funding
391,419
163,478
193,938
Lotteries (net)
169
104
169
Special events
12,947
15,219
14,232

Investment income

13,319

(3,009)

2,272

Total revenues

557,372

353,535

384,949

Program costs - International
70,966
53,130
70,945
Program costs - Canada
402,949
231,127
250,066
Administrative costs
13,644
14,354
13,388

Fundraising costs

35,724

39,134

36,373

Total spending

523,283

337,746

370,773

Cash flow from operations
34,089
15,789
14,176
Capital spending
6,550
8,543
783
Funding reserves
215,512
261,949
283,932
Note: Ci used CRC's T3010 filings for its government funding and international donations. This important information is not disclosed in CRC's audited financial statements. Ci reports net lotteries, reducing revenues and expenses by $640k in F2021, $748k in F2020, and $790k in F2019. Ci does not report gain on sale of capital assets as revenue, decreasing revenue by $421k in F2020, and $5.4m in F2019. Ci backed out amortization from program costs, administrative costs, and fundraising costs on a pro-rata basis. Ci includes direct contributions to endowments in donations, affecting revenue by $500k in F2021, $34k in F2020, and $218k in F2019.
Salary Information
| | |
| --- | --- |
| $350k + | 1 |
| $300k - $350k | 1 |
| $250k - $300k | 0 |
| $200k - $250k | 6 |
| $160k - $200k | 2 |
| $120k - $160k | 0 |
| $80k - $120k | 0 |
| $40k - $80k | 0 |
| < $40k | 0 |
Information from most recent CRA Charities Directorate filings for F2021