STAR RATING

Ci's Star Rating is calculated based on the following independent metrics:
RESULTS REPORTING
Grade based on the charity's public reporting of the work it does and the results it achieves.
DEMONSTRATED IMPACT
The demonstrated impact per dollar Ci calculates from available program information.
NEED FOR FUNDING
Charity's cash and investments (funding reserves) relative to how much it spends on programs in most recent year.
CENTS TO THE CAUSE
For a dollar donated, after overhead costs of fundraising and admin/management (excluding surplus) 76 cents are available for programs.
My anchor
About National Service Dogs:
Founded in 1998, National Service Dogs (NSD) provides fully-trained service and companion dogs primarily to individuals with disabilities. NSD works out of Cambridge, Ontario towards its mission of empowering people to achieve their full potential through the support of service dogs. The charity trains and pairs dogs with people in need through four programs: Certified Service Dogs For Autism, Certified Service Dogs For PTSD, Canine Assisted Intervention, and Companion Dogs. All dogs are provided to eligible clients at no cost.
In F2020, NSD served 204 people, and vetted/trained 73 dogs. The charity also had 31 new puppies enter its training program. No breakdown of spending by program was provided by the charity.
Certified Service Dogs For Autism are typically Labradors and Golden Retrievers trained specifically for children living with Autism. NSD notes that these dogs work to improve the quality of life for autistic children and their caretakers by increasing their safety and helping these children suppress their behavioural outbursts.
Certified Service Dogs For PTSD are provided to Canadian veterans and first responders living with long-term Post Traumatic Stress Disorder (PTSD) in Ontario, British Columbia, and Alberta. NSD reports that these service dogs aid individuals with PTSD by providing reality affirmation and by indirectly encouraging their caretakers to create positive daily routines.
Canine Assisted Intervention dogs work as partners to professional therapy teams working to address health and wellness in areas such as trauma, or addiction.
Companion Dogs are for children who are under the age of 18 and living with various disabilities. Companion dogs are not certified for public access, and receive no special training other than in basic obedience. They contribute to increased wellbeing for their owners by providing companionship, decreasing stress, and encouraging their owner to exercise.
NSD reports that it places over 83% of its dogs with clients, while the dogs determined to be unfit for its programs are transitioned into pets available for purchase by the general public under its Very Important Pet service.
My anchor
Results and Impact
In F2020, National Service Dogs paired 15 dogs with clients. Of these paired dogs, six were Certified Service Dogs, six were Companion Dogs, and three were Canine Assisted Intervention Dogs. The total cost per pairing in F2020, using the 15 pairings, is $59,314 ($32k per pairing in F2019).
NSD notes that its Certified Service Dogs and Canine Assisted Intervention Dogs are valued at $40k over their eight to ten year working life, while its Companionship Dogs are valued at $5k.
Charity Intelligence highlights these key results. They may not be a complete representation of National Service Dogs' results.
Charity Intelligence has rated National Service Dogs as Low impact based on demonstrated social impact per dollar spent.
Impact Rating: Low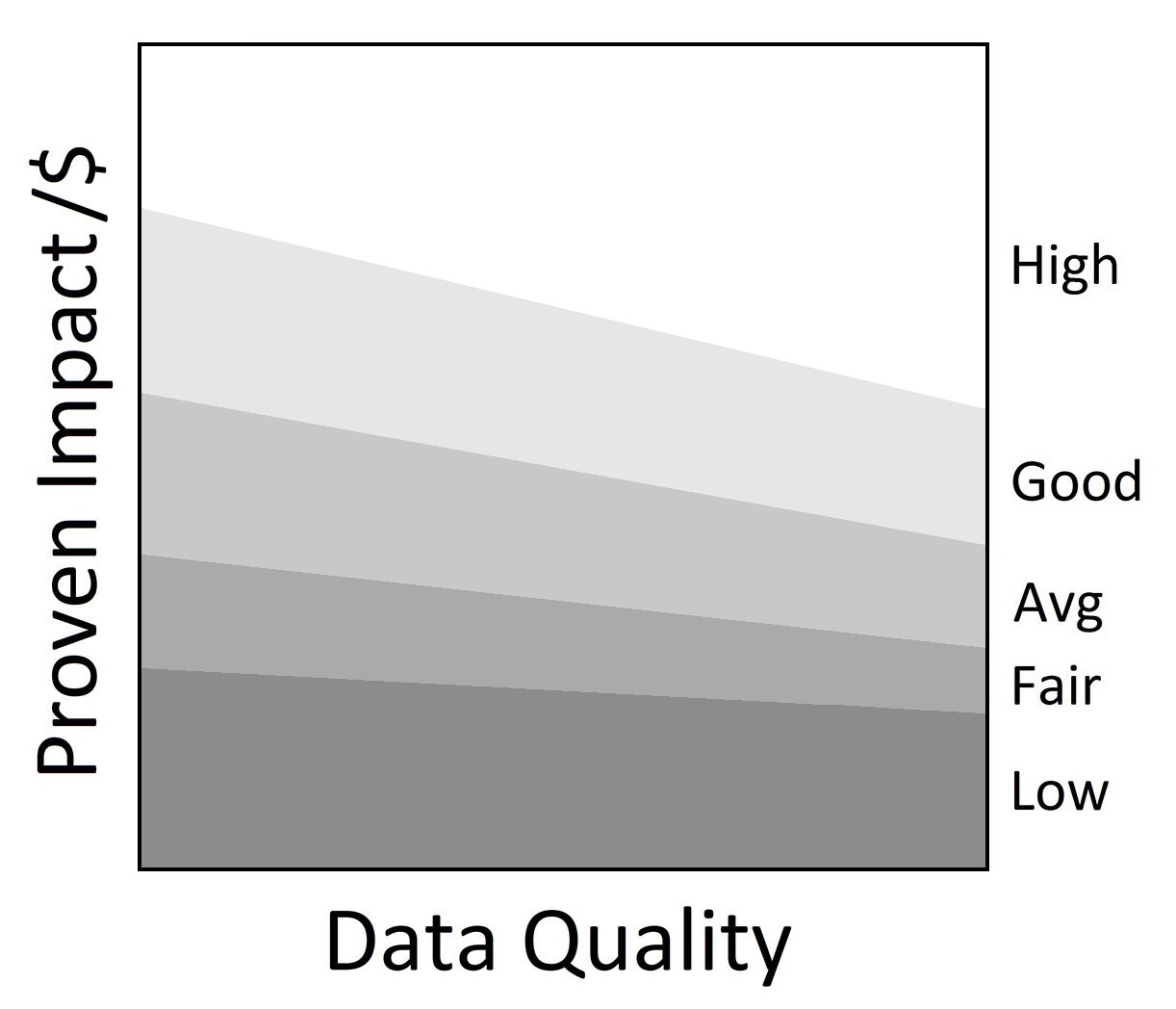 •
My anchor
National Service Dogs received donations and special events revenues of $842k in F2020. The charity received $93k in donated goods in kind and $16k in fees from clients. It also received $98k in covid-19 wage subsidy relief from the government. Administrative costs are 13% of total revenues and fundraising costs are 12% of donations. Per dollar donated to the charity, 76 cents go towards its programs. This is within Ci's reasonable range for overhead spending.
National Service Dog's funding reserves of $302k can cover just under 6 months of annual program costs.
National Service Dogs uses external fundraisers as part of its fundraising activities. In F2020, NSD reported paying $25k to external fundraisers that raised $204k. For every dollar raised from external fundraisers, it paid $0.12 to the third party.
This charity report is an update that has been sent to National Service Dogs for review. Changes and edits may be forthcoming.
Updated on July 21, 2021 by Rachel Leteta.
Financial Review

Financial Ratios

Fiscal year ending December

2020
2019
2018
Administrative costs as % of revenues
12.6%
20.1%
21.9%
Fundraising costs as % of donations
11.7%
13.3%
11.0%
Total overhead spending
24.4%
33.4%
33.0%
Program cost coverage (%)
47.3%
27.9%
33.4%
Summary Financial Statements

All figures in $s

2020
2019
2018
Donations
810,768
654,439
684,491
Goods in kind
92,998
35,334
127,889
Government funding
98,377
0
0
Fees for service
15,523
14,863
14,934

Special events

31,305

110,117

133,544

Total revenues

1,048,971

814,753

960,858

Program costs
639,024
589,259
652,431
Administrative costs
132,568
163,329
210,815
Fundraising costs
98,759
101,964
90,180

Other costs

4,313

4,749

5,173

Total spending

874,664

859,301

958,599

Cash flow from operations
174,307
(44,548)
2,259
Capital spending
31,730
1,594
0
Funding reserves
301,958
164,438
217,951
Note: Ci reports on a cash basis and thus adjusted for deferred donations, affecting total revenues by $103k in F2020, ($82k) in F2019 and ($6k) in F2018. Ci used the charity's T3010 filing with the CRA for its administrative and fundraising cost breakdown. 
Salary Information
| | |
| --- | --- |
| $350k + | 0 |
| $300k - $350k | 0 |
| $250k - $300k | 0 |
| $200k - $250k | 0 |
| $160k - $200k | 0 |
| $120k - $160k | 0 |
| $80k - $120k | 0 |
| $40k - $80k | 4 |
| < $40k | 2 |
Information from most recent CRA Charities Directorate filings for F2020