STAR RATING

Ci's Star Rating is calculated based on the following independent metrics:
RESULTS REPORTING
Grade based on the charity's public reporting of the work it does and the results it achieves.
DEMONSTRATED IMPACT
The demonstrated impact per dollar Ci calculates from available program information.
NEED FOR FUNDING
Charity's cash and investments (funding reserves) relative to how much it spends on programs in most recent year.
CENTS TO THE CAUSE
For a dollar donated, after overhead costs of fundraising and admin/management (excluding surplus) 81 cents are available for programs.
My anchor
About Centre for Affordable Water and Sanitation Technology:
Founded in 2001, Centre for Affordable Water and Sanitation Technology (CAWST) is a licensed engineering firm that teaches people how to get safe drinking water, sanitation and hygiene (WASH) at home using simple and affordable technologies. Its mission is to provide technical training and consulting, and act as a center of expertise in water and sanitation in developing countries. The charity notes that improving WASH could prevent almost 10% of all disease in the world, and that as many as 50% of WASH projects fail after two to five years due to inadequate installation or lack of maintenance.
As a capacity builder, CAWST does not directly deliver water and sanitation facilities to its clients. It runs two main programs, Global Service Delivery, and Engage WASH Sector Leaders & Global Citizens. No breakdown of spending by program was provided by the charity. Of the $4.7m CAWST spent on programs in F2020, $3.2m went to international programming. The charity reported reaching 1.45 million people by 88 organizations in F2019.
Global Service Delivery: This program accounts for the majority of CAWST's spending, and includes its virtual and consulting services, and seven Water Expertise and Training (WET) Centres. CAWST partners with and trains local organizations in Afghanistan, Cambodia, Ethiopia, Honduras, Kenya, Nepal, and Zambia to operate seven Water Expertise and Training (WET) Centres. WET Centres provide the same services that CAWST's staff deliver at the local level. CAWST also provides open-access, online resources on its website and two to five day training workshops on WASH topics. Additionally, through its consulting services, CAWST trains individuals and WASH practitioners on how to sustain demand for WASH, select appropriate technical options, and monitor WASH installations to improve sustainability. In F2019, CAWST delivered training and consulting support to 36 organizations in 18 countries, and expanded from working with four to eight training organizations globally.
Engage WASH Sector Leaders & Global Citizens: CAWST also works with NGOs, governments and other organizations looking to improve their WASH services. Some of its clients include UNICEF, World Health Organization, World Vision, Rotary International, and Oxfam. CAWST reports that as of F2019, its online services have been accessed by over 5,500 organizations in 200 countries and territories.
The data above reflects CAWST's most current F2019 Annual Report, while the financial analysis uses CAWST's F2020 audited financial statements.
My anchor
Results and Impact
In F2019, CAWST provided 882,149 people with better WASH in households, through 83 of its clients, and 156,862 people with better WASH in institutions, by 60 of its clients.
The charity reported that in F2019, 130 of its clients said CAWST helped them design and strengthen the quality and sustainability of their WASH programs, or reach more people, and 91 clients said it helped them design WASH capacity development services for other organizations, strengthen the quality and sustainability of these services, or reach more people.
Charity Intelligence highlights these key results. They may not be a complete representation of Centre for Affordable Water and Sanitation Technology's results.
Charity Intelligence has given CAWST an Average impact rating based on demonstrated impact per dollar spent.
Impact Rating: Average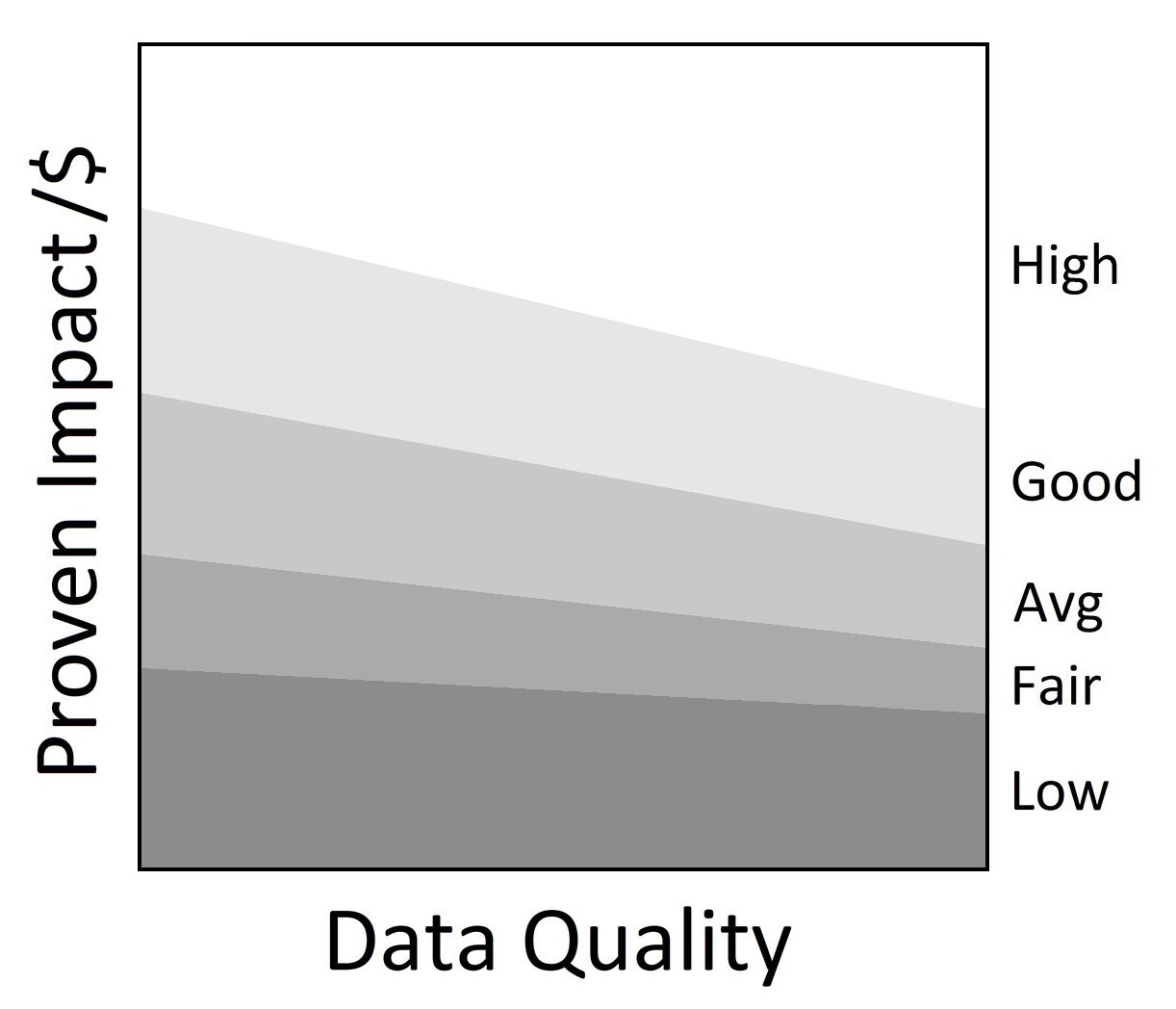 •
My anchor
Centre for Affordable Water and Sanitation Technology (CAWST) received $8.0m in donations in F2020. It also received $1.7m in government funding. Administrative costs are 16% of revenue (excluding investment income) and fundraising costs are 4% of donations. Per dollar donated, 81 cents go to the cause, which is within Ci's reasonable range for overhead spending. Ci did not include donations from related parties (CAWST's Board Chair, other directors, and CEO) in donations when calculating the fundraising cost ratio ($3.8m in F2020, $2.3m in F2019, and $10.5m in F2018, representing 60% of total donations over the past three years).
CAWST's funding reserves of $28.3m can cover annual program costs at the F2020 level for six years.
This report is an update that has been sent to CAWST for review. Changes and edits may be forthcoming.
Updated on August 16, 2021 by Rachel Leteta.
Financial Review

Financial Ratios

Fiscal year ending December

2020
2019
2018
Administrative costs as % of revenues
15.5%
16.7%
9.2%
Fundraising costs as % of donations
3.8%
2.6%
14.7%
Total overhead spending
19.2%
19.2%
24.0%
Program cost coverage (%)
602.0%
525.9%
500.6%
Summary Financial Statements

All figures in $000s

2020
2019
2018
Donations
8,005
7,442
11,753
Government funding
1,652
614
343
Fees for service
103
165
202

Investment income

674

475

322

Total revenues

10,433

8,696

12,619

Program costs
4,705
4,695
4,447
Administrative costs
1,509
1,368
1,133

Fundraising costs

158

132

190

Total spending

6,372

6,195

5,770

Cash flow from operations
4,061
2,501
6,849
Capital spending
24
24
70
Funding reserves
28,325
24,689
22,263
Note: Ci adjusted donations and government funding for changes in deferred contributions to report amounts received on a cash basis, affecting total revenue by $3.6m in F2020, $2.2m in F2019, and $6.7m in F2018. Ci recognized unrealized foreign exchange gains and change in unrealized gain on investments in investment income, increasing total revenue by $221k in F2020, $3k in F2019, and $13k in F2018. Expense breakdowns come from the charity's T3010 CRA filings. Deferred contributions from the board chair were excluded from the fundraising cost ratio.
Salary Information
| | |
| --- | --- |
| $350k + | 0 |
| $300k - $350k | 0 |
| $250k - $300k | 0 |
| $200k - $250k | 0 |
| $160k - $200k | 1 |
| $120k - $160k | 1 |
| $80k - $120k | 8 |
| $40k - $80k | 0 |
| < $40k | 0 |
Information from most recent CRA Charities Directorate filings for F2020