STAR RATING

Ci's Star Rating is calculated based on the following independent metrics:
RESULTS REPORTING
Grade based on the charity's public reporting of the work it does and the results it achieves.
DEMONSTRATED IMPACT
The demonstrated impact per dollar Ci calculates from available program information.
NEED FOR FUNDING
Charity's cash and investments (funding reserves) relative to how much it spends on programs in most recent year.
CENTS TO THE CAUSE
For a dollar donated, after overhead costs of fundraising and admin/management (excluding surplus) 73 cents are available for programs.
My anchor
About Chabad Lubavitch Youth Organization:
As per its CRA filing, Chabad Lubavitch Youth Organization (CLYO) provides religious instructions, helps the less fortunate, and provides shelter and food. The charity spent $915k on programs in F2018; however, it is unclear what programs the charity operates. CLYO does not have a working website or publicly available information about its programs online. The most recent program information available with the CRA is from 2017. In 2017, CLYO reported that it allocated 34% of spending to food, clothing banks, hostels, or soup kitchen programs, 27% to synagogues and other religious purposes, and 20% to other services for low-income people. The charity has reported the same breakdown since 2015, indicating the information may be inaccurate.
CLYO granted $93k in 2018 and $109k in 2017 to other organizations. This is a significant decrease from 2016, in which the charity reported $3.3m in grants. According to its 2016 T3010 filings, CLYO allocated 99% of grants to Congrégation Beth Chabad Cote St. Luc, which registered with the CRA in 2015. In 2015, 75% of CLYO's grants went to two charities: $3.4m to Beth Chabad of Cote St. Luc and $2.4m to Vaad Mishmeres Mitzvos, which had its charitable status revoked by the CRA in 2017.
As per its T3010 filing, CLYO notes that it spent an undisclosed amount of funds in the USA in 2014 and 2015. In 2016, it states that its employees carried out activities outside Canada, but the charity did not spend any money on these activities. The charity does not report engaging in activities outside Canada in 2018.
The charity lent $160k in 2015 and $197k in 2014 in unsecured, non-interest-bearing loans to affiliated branches with no specific terms of repayment. The charity also lent $97k in 2015 and $331k in 2014 of the same types of loans to other parties. In 2018, the charity lent $33k to other parties, but details were not provided.
My anchor
Results and Impact
Chabad Lubavitch Youth Organization does not have a working website or publicly available information about its programs online. The charity does not publicly report its results and impact online.
Charity Intelligence has rated Chabad Lubavitch Youth Organization as Low impact based on demonstrated social impact per dollar. 
Impact Rating: Low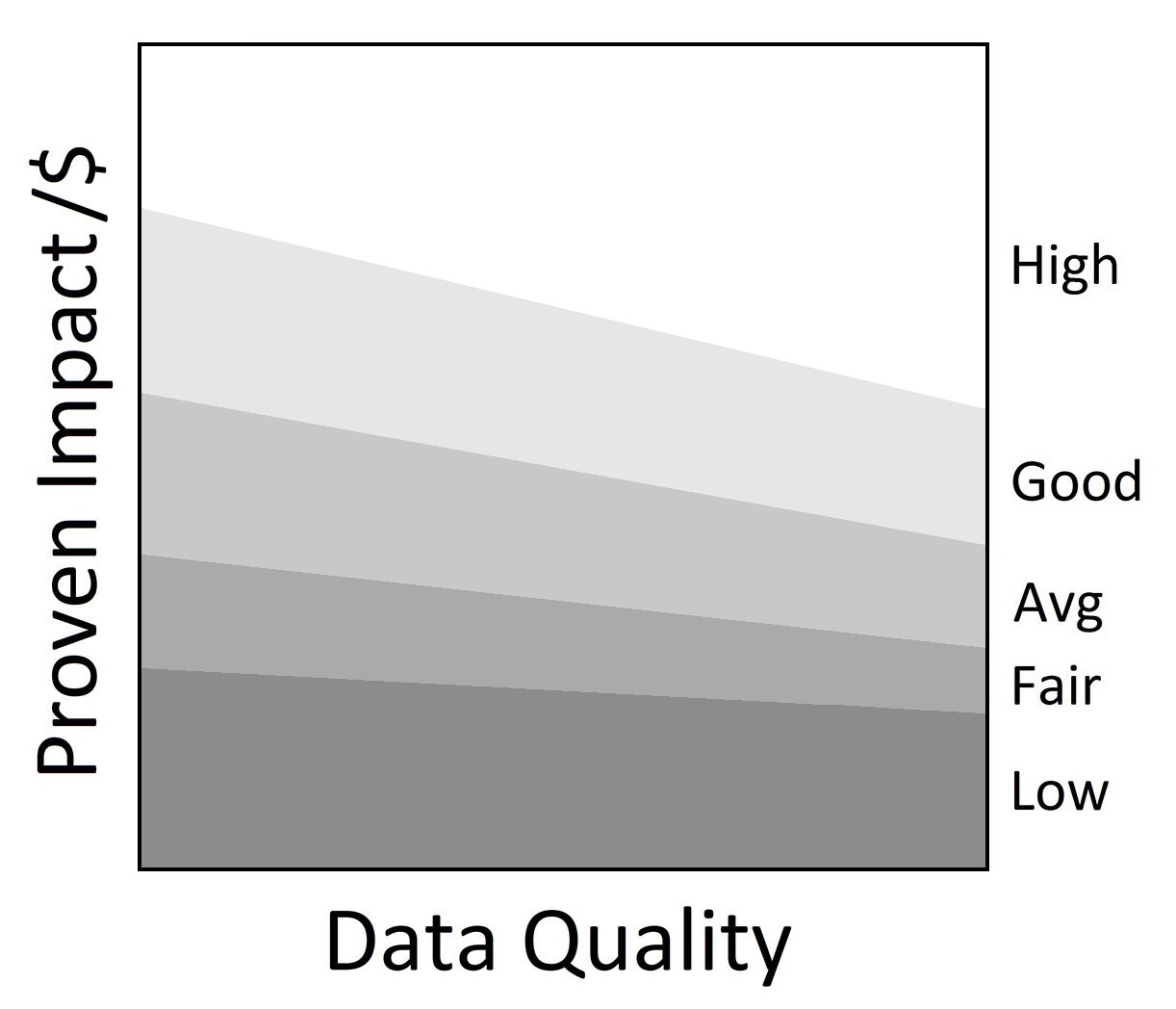 •
My anchor
Financial analysis was based on the most recent notice to reader received from the CRA (F2018 and F2017) which is unaudited and unreviewed. Chabad Lubavitch Youth Organization had total donations of $1.5m in F2018. Donations have dropped 85% since F2014 without indication of potential reasons.
In F2018, administrative costs were 26% of revenues and fundraising costs were 1% of donations. This results in total overhead spending of 27%. For every dollar donated, 73 cents go to the cause, which is within Ci's reasonable range for overhead spending. In F2018, the charity had net funding reserves of ($567k), due to mortgages payable of $847k and $111k in other interest-bearing debt. Excluding debt, CLYO could cover 39% of annual program costs with reserves.
The Charities Directorate of Canada recommends every charity with over $250k in donations have audited financial statements. Charity Intelligence recommends that donors seek additional information on this charity prior to donating. 
In F2018, Chabad Lubavitch Youth Organization reported it spent a total of $117k in salaries for 8 full-time employees, resulting in an average salary of $15k. As the salary for a full-time worker is typically much higher, these numbers may be incorrect. The charity did not disclose the range of its full-time employees' salaries in its CRA filings.
This charity report is an update that has been sent to Chabad Lubavitch Youth Organization for review. Changes and edits may be forthcoming.
Updated on July 6, 2021 by Sydney Olexa.
Financial Review

Financial Ratios

Fiscal year ending December

2018
2017
2016
Administrative costs as % of revenues
26.2%
14.0%
9.2%
Fundraising costs as % of donations
1.1%
6.9%
2.3%
Total overhead spending
27.3%
20.8%
11.5%
Program cost coverage (%)
(56.3%)
(63.0%)
(13.0%)
Summary Financial Statements

All figures in $s

2018
2017
2016
Donations
1,452,650
1,137,461
1,442,089
Government funding
15,741
62,347
5,545
Business activities (net)
0
0
19,563

Other income

71,942

26,085

17,160

Total revenues

1,540,333

1,225,893

1,484,357

Program costs
914,543
763,253
1,121,681
Grants
92,589
108,524
3,287,256
Administrative costs
402,902
171,078
137,017

Fundraising costs

15,919

77,942

32,425

Total spending

1,425,953

1,120,797

4,578,379

Cash flow from operations
114,380
105,096
(3,094,022)
Funding reserves
(567,378)
(549,277)
(572,364)
Note: Financial statements are not audited. Program, administrative, and fundraising costs and grants were taken from the charity's CRA T3010 filings. Amortization was backed out of program, administrative, and fundraising costs on a pro-rated basis in F2016.
Salary Information
| | |
| --- | --- |
| $350k + | 0 |
| $300k - $350k | 0 |
| $250k - $300k | 0 |
| $200k - $250k | 0 |
| $160k - $200k | 0 |
| $120k - $160k | 0 |
| $80k - $120k | 0 |
| $40k - $80k | 0 |
| < $40k | 0 |
Information from most recent CRA Charities Directorate filings for F2018