STAR RATING

Ci's Star Rating is calculated based on the following independent metrics:
RESULTS REPORTING
Grade based on the charity's public reporting of the work it does and the results it achieves.
DEMONSTRATED IMPACT
The demonstrated impact per dollar Ci calculates from available program information.
NEED FOR FUNDING
Charity's cash and investments (funding reserves) relative to how much it spends on programs in most recent year.
CENTS TO THE CAUSE
For a dollar donated, after overhead costs of fundraising and admin/management (excluding surplus) 62 cents are available for programs.
My anchor
About FINCA Canada:
Established in 2006, Foundation for International Community Assistance Canada (FINCA Canada) works to empower people in poor countries, primarily women, by providing access to financial services through microfinancing. FINCA Canada is also expanding to provide social products, including solar lanterns, clean cookstoves, and water purification products. As an arm of FINCA International (FINCA), funds collected by FINCA Canada are used in implementing its microfinancing and social product programs. FINCA reports that it currently serves 2,669,933 clients across its programs.
In F2019, FINCA Canada contributed $3.2m in program supplies and support to FINCA. FINCA Canada contributes to programs in 20 countries across Africa, Eurasia, Latin America & the Caribbean, and the Middle East & South Asia. Pakistan has the largest number of FINCA clients, with 1,128,248 clients accessing a $144.9m loan portfolio in the country. Tanzania has the second highest number of clients, followed by DR Congo, Kyrgyzstan, and Uganda.
FINCA's microfinancing program provides small loans for entrepreneurs, insurance, money transfers, savings accounts, and other financial services. The charity reports that there are 853,888 current FINCA borrowers, 41% of whom are female. Female Empowerment is a key aspect of FINCA's work, and 269,344 FINCA-supported businesses are run by women (29%). Additionally, women have created 586,465 jobs with FINCA support. Most of FINCA's borrowers use their loans to expand an existing business.
FINCA runs the BrightLife social enterprise, which is designed to provide clean energy products that improve the health of a family. It runs 8 storefronts in Uganda that employ 300 full and part-time staff. FINCA solar lanterns are 15x brighter than kerosene, and a single day's charge can provide 36 hours of light. FINCA reports impacting 202,580 lives through the clean energy provided from BrightLife. Regarding FINCA's specific social products, the charity notes that it is still in the early stage of identifying needs that will vary by community and country.
My anchor
Results and Impact
Charity Intelligence has given FINCA an impact rating of Average for demonstrated social impact per dollar spent.
FINCA records what borrowers intend to use their loan for and follows up with clients to see if the goal was realized. FINCA has helped 387,079 clients succeed in business expansion, 93,043 succeed in home improvement, 53,250 succeed in starting a business, 34,764 succeed in paying down debts, and 14,060 succeed in paying for education.  
Including the owner, FINCA-supported businesses have 2.4 employees on average, and 48% of employees earn a wage above the poverty line. FINCA support for businesses has created employment for 374,672 people, which comes to 23% of FINCA-supported businesses' total employees. FINCA-supported businesses see an average annual profit of $3,578, at a profit margin of 29%.
While Ci highlights these key results, they may not be a complete representation of FINCA Canada's results and impact.
Impact Rating: Average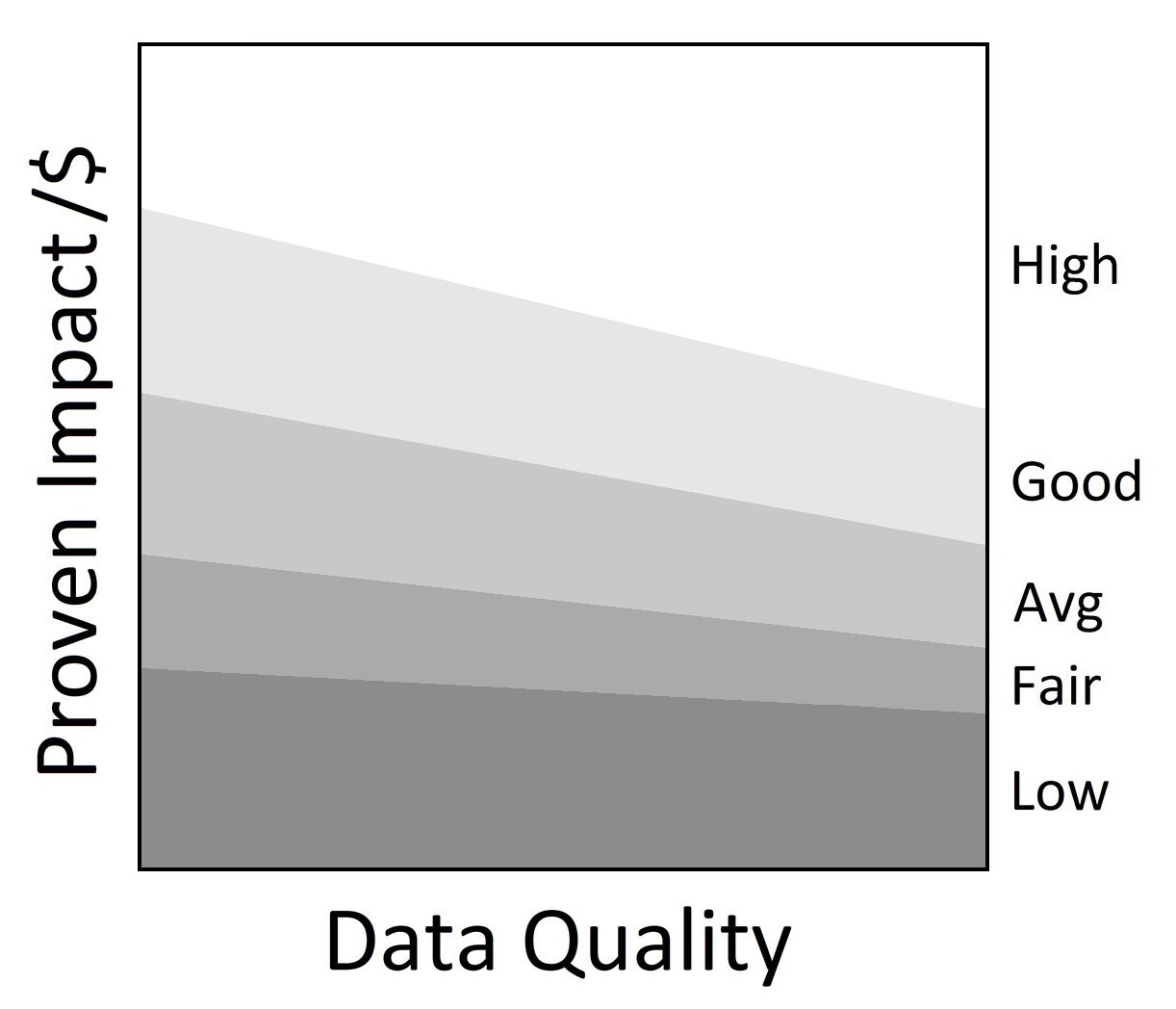 •
My anchor
FINCA Canada is a Medium-sized charity with donations of $2.0m in F2019. It received $2.6m in government funding, representing 55% of total revenues. Administrative costs are 13% of revenues and fundraising costs are 25% of donations. This means overhead costs are 38%. For every dollar donated, 62 cents go to the cause. This is outside of Ci's reasonable range for overhead spending.
FINCA Canada has $1.8m in funding reserves which could cover program costs for roughly seven months. This indicates a need for funding.
This charity report is an update that has been sent to FINCA Canada for review. Changes and edits may be forthcoming.
Updated on July 15, 2020 by Eric Jose.
Financial Review

Financial Ratios

Fiscal year ending December

2019
2018
2017
Administrative costs as % of revenues
12.7%
7.3%
7.3%
Fundraising costs as % of donations
25.0%
67.6%
22.7%
Total overhead spending
37.7%
74.9%
30.0%
Program cost coverage (%)
56.9%
72.7%
59.4%
Summary Financial Statements

All figures in $s

2019
2018
2017
Donations
2,018,908
1,334,770
3,181,783
Goods in kind
2,355
3,380
0
Government funding
2,580,807
2,978,910
633,373
Investment income
30,383
58,763
28,460

Other income

29,983

(6,297)

23,724

Total revenues

4,662,436

4,369,526

3,867,340

Program costs - International
3,220,828
3,448,945
3,833,896
Administrative costs
587,409
314,250
279,126

Fundraising costs

505,028

902,118

721,729

Total spending

4,313,265

4,665,313

4,834,751

Cash flow from operations
349,171
(295,787)
(967,411)
Funding reserves
1,832,431
2,509,079
2,277,292
Note: Ci has adjusted for deferred donations/funding, affecting revenues by $349k in F2019, ($5k) in F2018, and ($1.2m) in F2017. FX gain is included as other revenue, affecting revenues by $30k in F2019, ($6k) in F2018, and $24k in F2017. Ci has adjusted for a non-cash gain on the charity's donated life insurance policy, decreasing revenues by $4k in F2019 and $2k in F2018.
Salary Information
| | |
| --- | --- |
| $350k + | 0 |
| $300k - $350k | 0 |
| $250k - $300k | 0 |
| $200k - $250k | 0 |
| $160k - $200k | 0 |
| $120k - $160k | 0 |
| $80k - $120k | 1 |
| $40k - $80k | 3 |
| < $40k | 0 |
Information from most recent CRA Charities Directorate filings for F2018