STAR RATING

Ci's Star Rating is calculated based on the following independent metrics:
RESULTS REPORTING
Grade based on the charity's public reporting of the work it does and the results it achieves.
DEMONSTRATED IMPACT
The demonstrated impact per dollar Ci calculates from available program information.
NEED FOR FUNDING
Charity's cash and investments (funding reserves) relative to how much it spends on programs in most recent year.
CENTS TO THE CAUSE
For a dollar donated, after overhead costs of fundraising and admin/management (excluding surplus) 84 cents are available for programs.
My anchor
About Calgary Women's Emergency Shelter:
Calgary Women's Emergency Shelter is a 2-star charity. It is financially transparent, has reasonable overhead costs, and has a good results reporting grade. However, Charity Intelligence has given it a Low rating for demonstrated impact per dollar spent. Before you give, read Charity Intelligence's report. 
Founded in 1974, Calgary Women's Emergency Shelter (CWES) works to end family violence and abuse. It states that half of all women will experience an incident of physical or sexual violence, and the Calgary Police Service responds to 30,000 domestic violence calls each year. Calgary Women's Emergency Shelter offers programs to help women and their families prevent, escape, or recover from abuse.
Calgary Women's Emergency Shelter's three largest programs are its Emergency Shelter, Community Services Counselling and Outreach, and Healthy Relationships.
CWES offers a 50-bed facility to house women and children escaping abuse. Shelter clients receive food, clothing, counselling, and support with long-term housing searches. The shelter housed 307 women and 417 children in F2022, compared to 385 women and 432 children in F2021. Based on the charity's reported spending on shelter programs, it cost $6,175 to house one client in F2022. This is a 24% increase from a cost of $4,987 the year before. 
Community Services Counselling and Outreach helps women who are unable to or choose not to enter the Emergency Shelter. In F2022, 1,498 women and 52 men accessed these services. 
Healthy Relationships is a prevention-based program for young clients to discuss issues relating to family violence, unhealthy relationships, and abusive behaviour. The program relies on referrals by teachers and school guidance counsellors. In F2022, 233 youth participated in the program.
Other programs include Men's Counselling; Child, Youth, and Family Support; and Take A Stand. Men's Counselling helps men who are concerned that their anger and abusive behaviors are negatively impacting their family members. In F2022, this service helped 642 men and 148 women. Child, Youth, and Family Support provides counselling to children, youth and their family members who have experienced family violence and abuse. 361 children and 154 parents participated in the program during F2022. 
My anchor
Results and Impact
94% of women who accessed the emergency shelter in F2022 feel that they are more able to keep themselves and the children in their care safe. 100% of women served through Community Services, Counselling, and Outreach report they have learned how to keep themselves safe. 94% of youth who participated in Healthy Relationships report that they have learned skills to build healthy relationships through the program. 83% of men who participated in Men's Counselling report that they take responsibility for their abusive behaviour towards their partner. 85% of parents have seen positive changes in their child as a result of the support they received from the Child, Youth & Family program.
While Ci highlights these key results, they may not be a complete representation of Calgary Women's Emergency Shelter's results and impact.
Charity Intelligence has given Calgary Women's Emergency Shelter a Low impact rating based on demonstrated impact per dollar spent.
Impact Rating: Low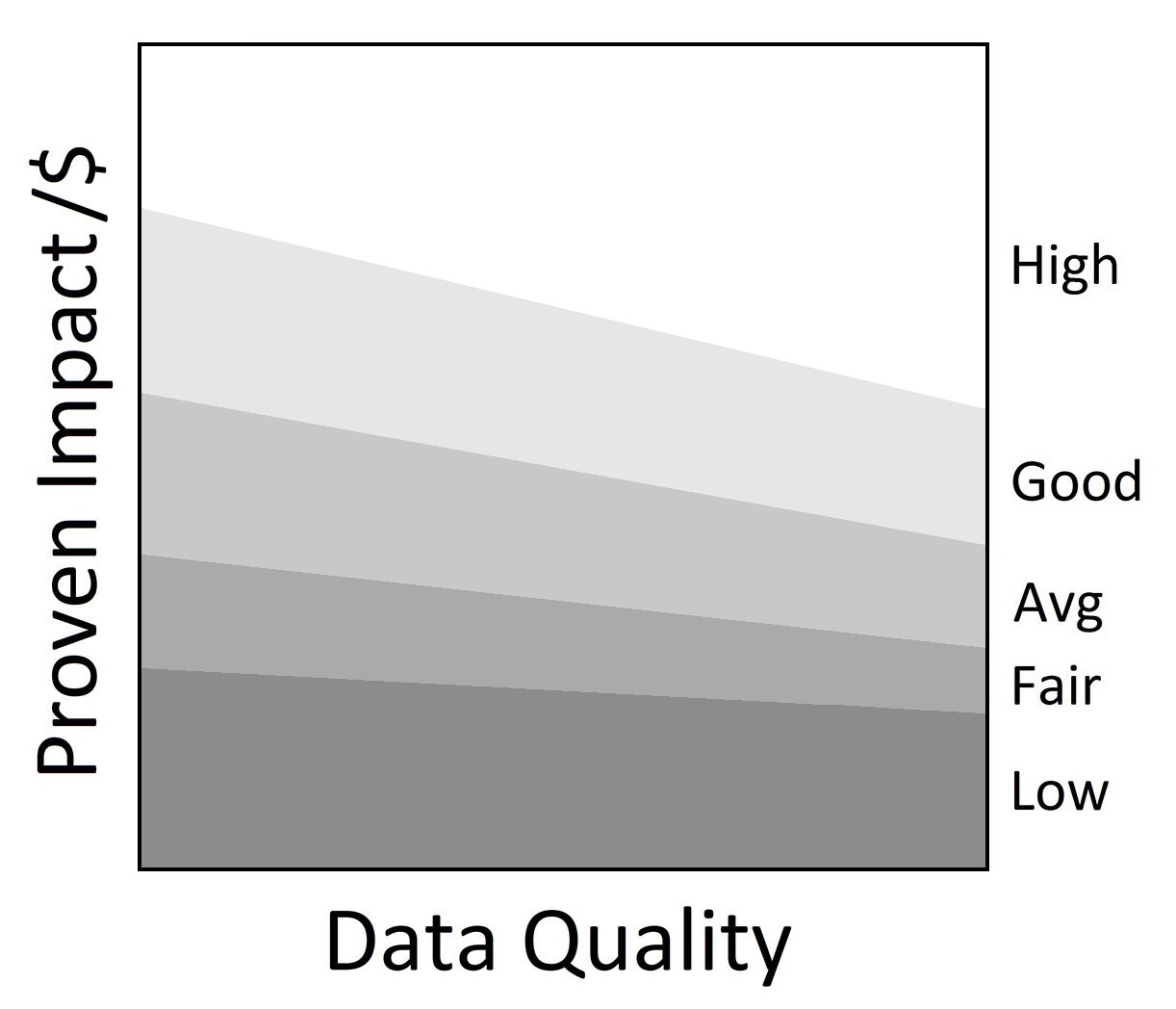 •
My anchor
Calgary Women's Emergency Shelter received $6.5m in donations and special event revenues in F2022. Administrative costs are 8% of revenues (less investment income) and fundraising costs are 8% of donations. Total overhead spending is 16%. For each dollar donated, 84 cents go to the cause. This is within Ci's reasonable range for overhead spending. 
Funding reserves of $5.9m can cover program costs at the F2022 level for just over 8 months. 
This is a charity update that has been sent to Calgary Women's Emergency Shelter. Changes and edits may be forthcoming. 
Financial Review

Financial Ratios

Fiscal year ending March

2022
2021
2020
Administrative costs as % of revenues
8.2%
4.4%
4.7%
Fundraising costs as % of donations
7.6%
4.8%
9.0%
Total overhead spending
15.8%
9.3%
13.7%
Program cost coverage (%)
68.5%
67.9%
26.5%
Summary Financial Statements

All figures in $000s

2022
2021
2020
Donations
4,887
6,542
4,403
Government funding
3,849
5,160
3,378
Special events
1,614
1,081
1,440
Investment income
22
28
26

Other income

8

2

9

Total revenues

10,380

12,813

9,256

Program costs
8,553
7,895
7,832
Administrative costs
849
568
432
Fundraising costs
495
369
527

Other costs

70

59

52

Total spending

9,966

8,891

8,844

Cash flow from operations
414
3,922
413
Capital spending
213
252
53
Funding reserves
5,862
5,359
2,076
Note: Ci adjusted for deferred donations, deferred fundraising revenues, and deferred capital contributions affecting Canadian donations and total revenues by ($431k) in F2022, $873k in F2021, and ($223k) in F2020. Ci reported fundraising costs from note 11 of the audited financial statements and backed out difference the from program costs.   
Salary Information
| | |
| --- | --- |
| $350k + | 0 |
| $300k - $350k | 0 |
| $250k - $300k | 1 |
| $200k - $250k | 0 |
| $160k - $200k | 1 |
| $120k - $160k | 2 |
| $80k - $120k | 6 |
| $40k - $80k | 0 |
| < $40k | 0 |
Information from most recent CRA Charities Directorate filings for F2021