STAR RATING

Ci's Star Rating is calculated based on the following independent metrics:
RESULTS REPORTING
Grade based on the charity's public reporting of the work it does and the results it achieves.
DEMONSTRATED IMPACT
The demonstrated impact per dollar Ci calculates from available program information.
NEED FOR FUNDING
Charity's cash and investments (funding reserves) relative to how much it spends on programs in most recent year.
CENTS TO THE CAUSE
For a dollar donated, after overhead costs of fundraising and admin/management (excluding surplus) 83 cents are available for programs.
My anchor
About Salvation Army:
The Governing Council of the Salvation Army in Canada is a two-star charity with a low results reporting grade and reasonable overhead spending. It's financially transparent but has low demonstrated impact. 
The Governing Council of the Salvation Army in Canada (Salvation Army) is an international organization that began working in Canada in 1882. Its mission is to help people access basic needs and improve their quality of life in the name of Jesus Christ. Salvation Army mainly works in Canada and Bermuda and is the largest non-governmental direct provider of social services in Canada. The charity reports that in 2020, 3 million Canadians lost their jobs. It also reports that each month 1.3 million people use food banks in Canada. Its main charitable programs are Shelter and Drug Withdrawal Management; Healthcare; and Community and Family Services.
In F2021, Salvation Army spent $223.0m on Shelter and Drug Withdrawal Management, representing 42% of total program spending. This program involves various social services including withdrawal management, emergency shelter, mental health support, and employment support. In F2021, 230 people completed addiction programs, 4,200 people got job referrals, and 59,000 people were helped through night patrol, rescue, and suicide prevention.
The charity spent $151.7m on Healthcare in F2021, representing 29% of program spending. Services in this program include palliative care and long-term care for seniors. During the year the charity visited 40,000 people in hospitals, nursing homes, and daycare centres.
In F2021, Salvation Army spent $79.9m on Community and Family Services, which represents 15% of total program spending. This program includes nutritional and financial support for families and youth in need. In F2021, the charity assisted 1.5 million people by providing them food, clothing, and other practical assistance. The charity also reports helping 7,200 vulnerable youth through 45 community programs. The remaining 14% of program spending was spent on a variety of other minor programs.
My anchor
Results and Impact
In F2021, Salvation Army reports providing 2.8 million meals to people in shelter and feeding programs. It also reports that its thrift shop diverted 70.8 million pounds of waste from local landfills.
While Ci highlights these key results, they may not be a complete representation of Salvation Army's results and impact.
Charity Intelligence has given Salvation Army a Low impact rating based on demonstrated impact per dollar spent.
Impact Rating: Low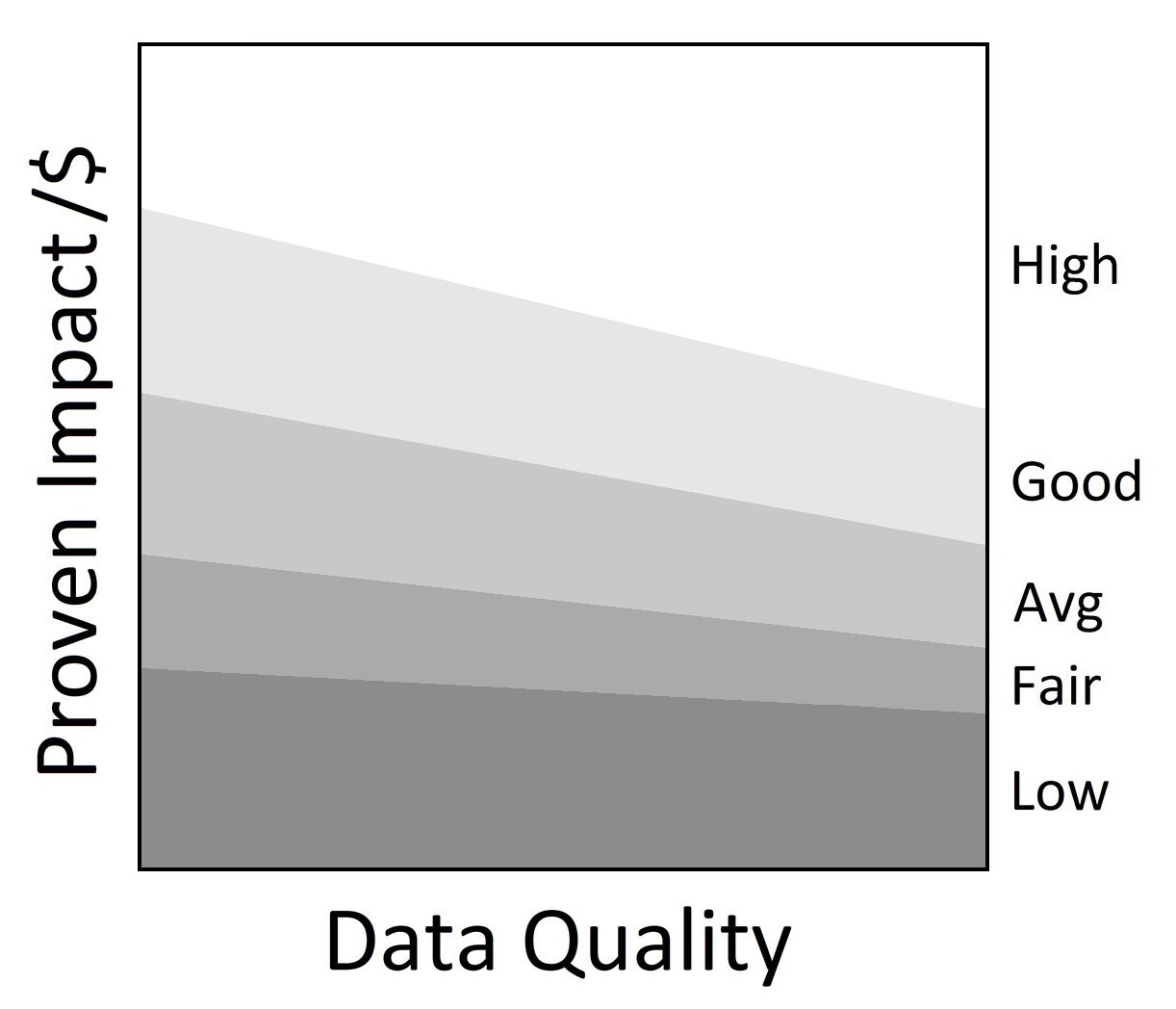 •
My anchor
Salvation Army is a Major 100 charity, one of the largest charities in Canada in terms of donations. In F2021, Salvation Army received $244.2m in Canadian donations. It also received $362.6m in government funding (39% of total revenue) and $80.4m in fees for service (9% of total revenue). Salvation Army earned $246.7m in investment income, representing a 22% annual return. Its average annual investment return since F2013 is 9%. The average annual investment return of the S&P 500 from 2013 to 2021 is around 15%. The charity holds $1.3 billion in investments. Its portfolio is composed of 54% equities, 29% fixed income investments, 7% domestic real estate, 7% foreign infrastructure, and 4% cash and cash equivalents.
Administrative costs are 7% of total revenue excluding investment income. Fundraising costs are 10% of Canadian donations. This results in total overhead spending of 17%. For every dollar donated to the charity, 83 cents go to the cause. This is within Ci's reasonable range for overhead spending.
Salvation Army has $1.4 billion in net funding reserves ($1.4 billion in liquid assets less $65.2m in interest-bearing debts). Its liquid assets also include $32.0m in donor-endowed funds. Salvation Army's net funding reserves, excluding donor-endowed funds, can cover annual program costs for around two years and six months.
This charity report is an update that has been sent to Salvation Army for review. Changes and edits may be forthcoming.
Updated on June 24th, 2022 by Arjun Kapur.
Financial Review

Financial Ratios

Fiscal year ending March

2021
2020
2019
Administrative costs as % of revenues
7.3%
7.9%
7.6%
Fundraising costs as % of donations
10.1%
9.6%
12.4%
Total overhead spending
17.4%
17.5%
20.0%
Program cost coverage (%)
252.5%
214.2%
224.3%
Summary Financial Statements

All figures in $000s

2021
2020
2019
Donations
244,235
238,545
193,606
Government funding
362,594
259,684
259,061
Fees for service
80,446
84,942
83,353
Business activities (net)
(29,426)
(614)
3,947
Investment income
246,675
(7,177)
77,903

Other income

21,467

24,416

30,264

Total revenues

925,991

599,796

648,134

Program costs - International
5,274
5,163
5,766
Program costs - Canada
526,584
492,678
479,544
Administrative costs
49,748
47,639
43,343
Fundraising costs
24,617
22,971
24,036

Other costs

12,228

14,241

17,197

Total spending

618,451

582,692

569,886

Cash flow from operations
307,540
17,104
78,248
Capital spending
35,056
37,837
8,766
Funding reserves
1,370,999
1,095,295
1,117,663
Note: Ci has reported Thrift Store operations as net of expenses in revenues, reducing total revenues and expenses by $136.6m in F2021, $162.3m in F2020, $159.2m in F2019.
Salary Information
| | |
| --- | --- |
| $350k + | 1 |
| $300k - $350k | 1 |
| $250k - $300k | 2 |
| $200k - $250k | 6 |
| $160k - $200k | 0 |
| $120k - $160k | 0 |
| $80k - $120k | 0 |
| $40k - $80k | 0 |
| < $40k | 0 |
Information from most recent CRA Charities Directorate filings for F2021