STAR RATING

Ci's Star Rating is calculated based on the following independent metrics:
RESULTS REPORTING
Grade based on the charity's public reporting of the work it does and the results it achieves.
DEMONSTRATED IMPACT
The demonstrated impact per dollar Ci calculates from available program information.
NEED FOR FUNDING
Charity's cash and investments (funding reserves) relative to how much it spends on programs in most recent year.
CENTS TO THE CAUSE
For a dollar donated, after overhead costs of fundraising and admin/management (excluding surplus) 94 cents are available for programs.
My anchor
About Calgary Drop-in:
Established in 1961, Calgary Drop-In Centre (Calgary DI) helps adults at risk of or experiencing homelessness. Calgary DI identifies as a housing-focused emergency shelter. Calgary DI views its emergency shelter as a temporary solution and focuses on helping people exit homelessness and find independent living accommodations. The charity reports that it has housed more than 1,000 people since it began this strategy in 2017. Calgary DI runs programs in four main areas: emergency shelter, housing, free goods, and employment services. The charity does not provide a breakdown of spending on these programs.
Calgary Drop-In's emergency shelter programs provide access to food, beds, health services, housing support, hygiene services, clothing, and employment services. In F2020, the charity served an average of 725 people each day. Calgary DI served a total of 1,039,787 meals/snacks and provided health services to 1,459 people in F2020.
Through its housing programs, Calgary DI works one-on-one with homeless people to find them permanent homes. The charity also provides housing resources for clients to access. In F2020, Calgary DI filled 79 units in its newest building, which represents a 100% occupancy rate. Calgary DI helped a total of 292 Calgarians find permanent housing solutions in F2020.
The Calgary Free Goods Program provides people with items for their homes, including furniture, kitchenware, computers, mobile phones, small appliances, books, and more. In F2020, Calgary DI provided 111,685 household items to 2,978 households.
Calgary DI helps homeless people get back to work through free employment services training. Courses include Workplace Hazardous Materials Information System (WHMIS), Standard First Aid, Forklift Operational & Safety, and more.
My anchor
Results and Impact
In F2020, Calgary Drop-In Centre prevented 97 people from becoming homeless. Calgary DI's housing staff found homes for these 97 people within three weeks of arriving at the emergency shelter.
Calgary DI reports that zero of the 79 people who moved into the Greenview residence returned to the shelter in F2020. The charity's overall return-to-shelter rate was less than 4% in F2020.
While Charity Intelligence highlights these key results, they may not be a complete representation of Calgary Drop-In Centre's results and impact.
Charity Intelligence gave the Calgary Drop-In Centre an impact rating of Fair for proven social impact per dollar spent.
Impact Rating: Fair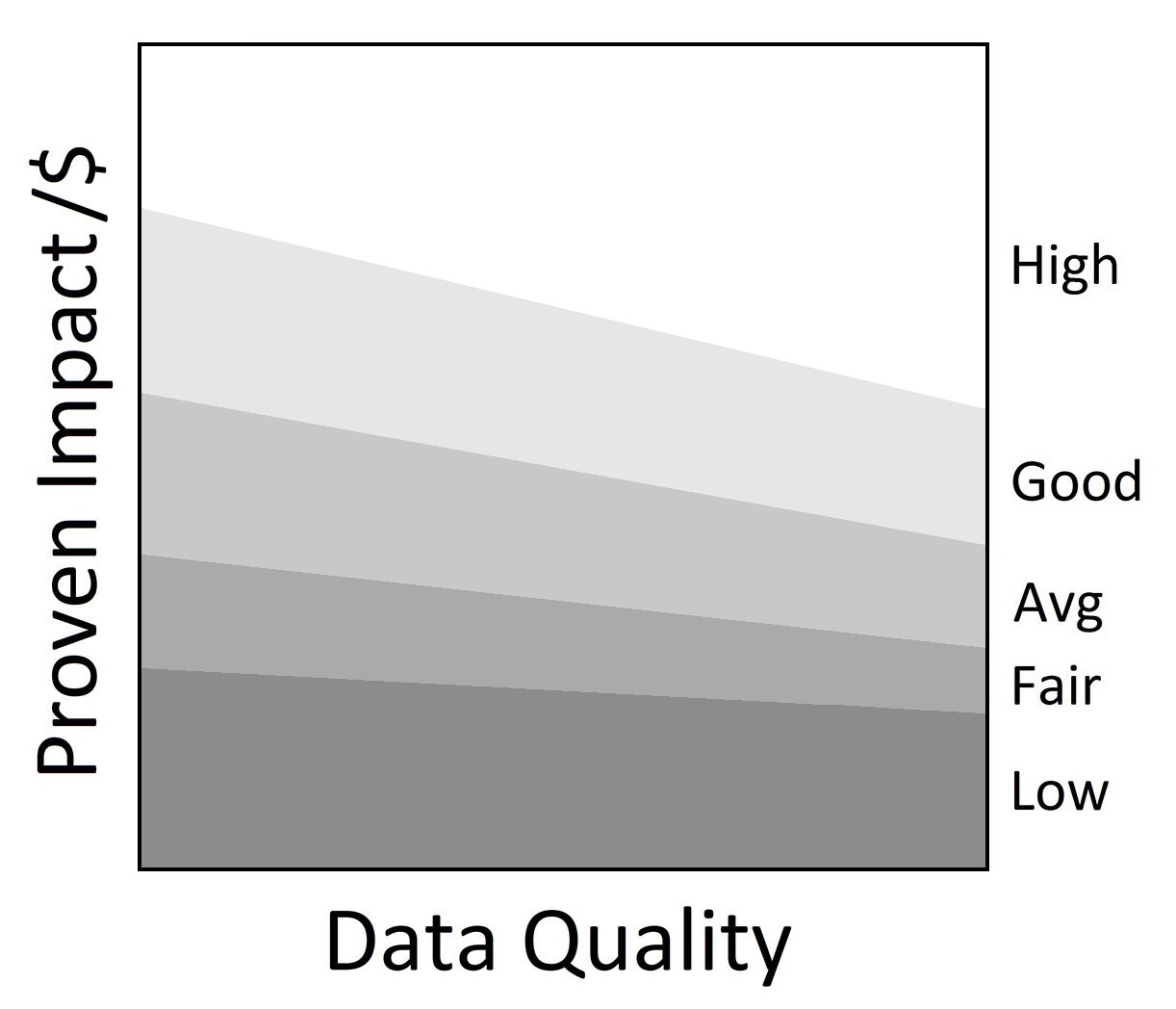 •
My anchor
In F2021, Calgary Drop-In Centre had total donations of $8.3m. The charity received $26.4m in government funding, representing 66% of total revenues. The charity also collected $1.8m in rental income. Administrative costs are 3% of revenues and fundraising costs are 2% of donations. This results in total overhead spending of 6%. For every dollar donated, 94 cents go to the cause, which is inside Ci's reasonable range for overhead spending. 
Calgary DI has ($3.5m) in funding reserves, due to the possession of $12.7m in debt. Excluding debt, Calgary DI could cover 29% of annual program costs with reserves. This indicates a need for funding.
Charity Intelligence sent an update of this report to Calgary Drop-In Centre for review. Changes and edits may be forthcoming.
Updated on July 14, 2021 by Sydney Olexa.
Financial Review

Financial Ratios

Fiscal year ending March

2021
2020
2019
Administrative costs as % of revenues
3.4%
5.1%
4.5%
Fundraising costs as % of donations
2.4%
9.7%
7.4%
Total overhead spending
5.8%
14.8%
11.9%
Program cost coverage (%)
(10.9%)
(60.0%)
14.9%
Summary Financial Statements

All figures in $000s

2021
2020
2019
Donations
8,296
2,583
3,208
Goods in kind
1,761
2,922
2,879
Government funding
26,352
14,603
15,064
Fees for service
2,740
2,150
1,909
Investment income
40
97
1,192

Other income

1,001

270

2,128

Total revenues

40,190

22,625

23,393

Program costs
32,366
21,338
20,672
Administrative costs
1,367
1,154
1,053

Fundraising costs

198

250

238

Total spending

33,931

22,742

21,962

Cash flow from operations
6,259
(117)
1,431
Capital spending
1,024
3,985
14,616
Funding reserves
(3,519)
(12,798)
3,084
Note: Ci included additions to deferred contributions in government funding and did not include amortization of deferred contributions. This affected total revenues by ($850k) in F2021, ($2.1m) in F2020, and ($1.1m) in F2019. Ci used the charity's T3010 filing with the CRA to report administrative and fundraising costs.  
Salary Information
| | |
| --- | --- |
| $350k + | 0 |
| $300k - $350k | 0 |
| $250k - $300k | 1 |
| $200k - $250k | 1 |
| $160k - $200k | 4 |
| $120k - $160k | 0 |
| $80k - $120k | 4 |
| $40k - $80k | 0 |
| < $40k | 0 |
Information from most recent CRA Charities Directorate filings for F2020