STAR RATING

Ci's Star Rating is calculated based on the following independent metrics:
RESULTS REPORTING
Grade based on the charity's public reporting of the work it does and the results it achieves.
DEMONSTRATED IMPACT
The demonstrated impact per dollar Ci calculates from available program information.
NEED FOR FUNDING
Charity's cash and investments (funding reserves) relative to how much it spends on programs in most recent year.
CENTS TO THE CAUSE
For a dollar donated, after overhead costs of fundraising and admin/management (excluding surplus) 90 cents are available for programs.
My anchor
About Harvest Manitoba:
Founded in 1984, Harvest Manitoba (previously known as Winnipeg Harvest) collects and distributes food to local agencies that combat food insecurity. In November 2019, Winnipeg Harvest merged with Manitoba Food Banks Association, collectively becoming Harvest Manitoba. The charity states that one in eight Manitobans lives in a food insecure household. It also reports that Manitoba has the highest child poverty rate in Canada, with 20% of children living in a food insecure home.
Harvest Manitoba's main program is food distribution. It also runs smaller projects that address poverty and food insecurity, for which it does not provide a spending breakdown. These include school breakfast programs, baby food kits, tax return help, and job skills training.
In F2020, Harvest Manitoba received 10.9 million pounds of food, up from 10.5 million pounds in the year before. This amounts to an estimated $28.6m worth of donated food in F2020, and Harvest Manitoba spent a further $1.5m on food distribution during the year. According to its most recent count in F2019, the charity reported that it serves 28,712 adults and 20,877 children each month. Harvest Manitoba provides food through Harvest Hampers, boxes containing a 14-day supply of healthy food. Its food supplies consist of around 50% fruits and vegetables. Harvest Manitoba worked with 363 agencies to distribute food in F2019. These included 171 city food banks, 63 meal and snack programs, 50 rural food banks, 45 daycares, and 34 schools.
Harvest Manitoba's Breakfast2Go program provides kits with one week's worth of healthy food and snacks to low-income students. Its First Steps program delivers baby kits containing two 900-gram packs of baby formula, four boxes of baby cereal, and ten packs of baby food. Harvest Manitoba reports that it gives out 4,200 to 4,800 baby kits each year. Harvest Manitoba's Income Tax Return Program recruits volunteer accountants and law students to help food bank clients file their tax returns. The charity helped 146 people file their returns and receive tax rebates in F2019. Harvest Manitoba also runs Harvest Training Programs to equip its clients with kitchen, warehouse, or customer service skills. In F2019, 50 out of 62 enrolled clients completed job training programs. 
My anchor
Results and Impact
Harvest Manitoba has not yet posted its 2020 annual report at the time of this update. Certain results refer to 2019.
In F2019, Harvest Manitoba helped 146 clients receive $556,000 in tax rebates, or an average of $3,808 per person. The charity also partnered with the University of Manitoba's Max Rady College of Medicine to deliver a series of lectures on nutritional and health problems faced by food bank clients. In F2019, 92.5% of medical students in attendance stated that the lectures grew their understanding of health and food insecurity.
While Ci highlights these key results, they may not be a complete representation of Harvest Manitoba's results and impact.
Charity Intelligence has given Harvest Manitoba a Fair impact rating based on demonstrated impact per dollar spent.
Impact Rating: Fair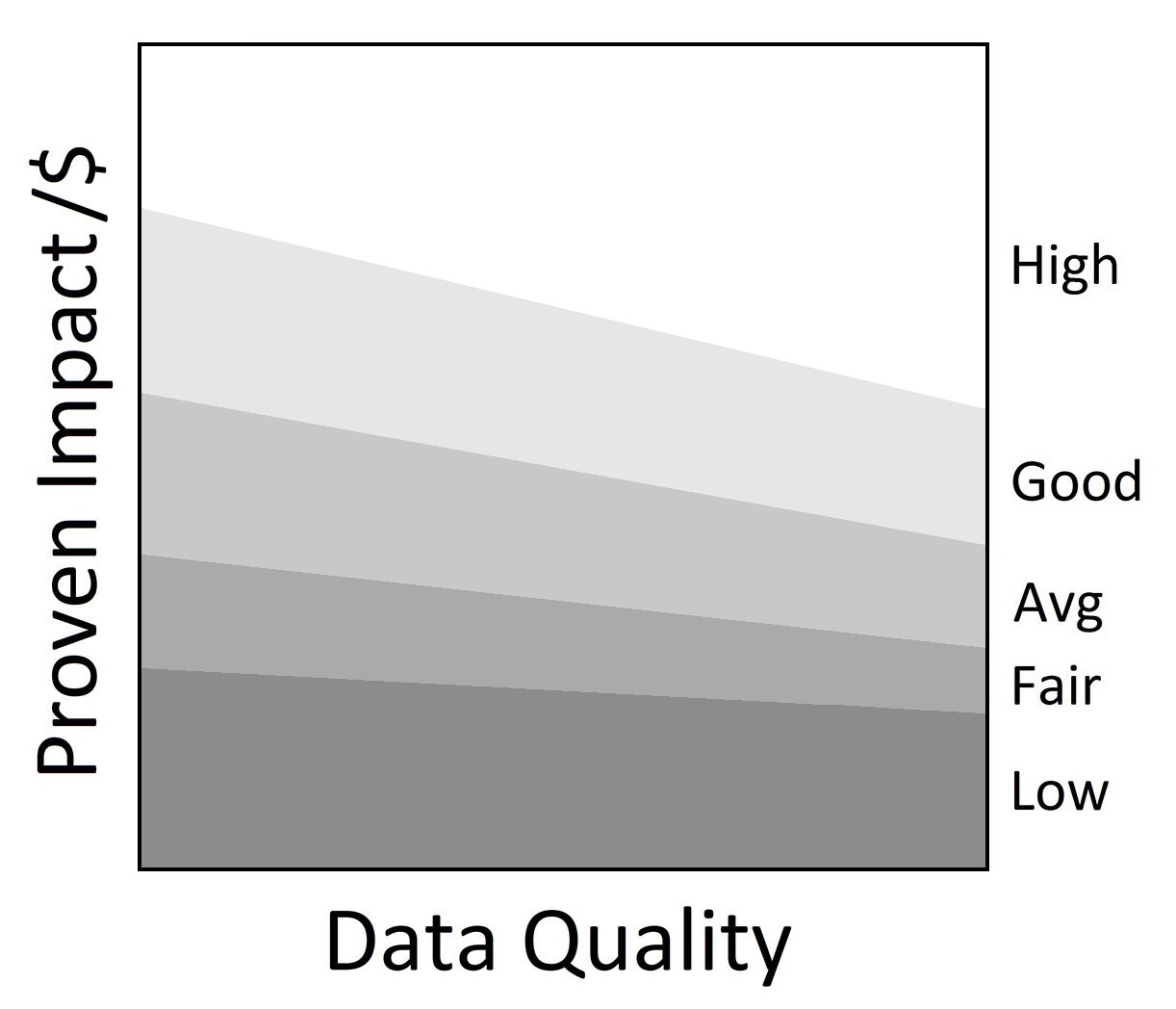 •
My anchor
After fiscal year end in F2019, Winnipeg Harvest and Manitoba Food Banks Association merged to become Harvest Manitoba. Figures for F2020 and F2019 are presented for the merged charity, while F2018 figures are for Winnipeg Harvest.
Harvest Manitoba is a Major 100 charity, one of Canada's largest charities in terms of donations. In F2020, it received $4.0m in cash donations and special events revenue, as well as $28.9m in donated food and goods. Harvest Manitoba also received $52k in government funding during the year. Administrative costs are 1% of revenues (less investment income) and fundraising costs are 9% of cash donations and special events revenue. This results in total overhead spending of 10%. For every dollar donated to the charity, 90 cents go to the cause. This is within Ci's reasonable range for overhead spending.
Harvest Manitoba has $2.1m in total funding reserves. Excluding the cost of donated food, the charity's reserves can cover 70% or between eight and nine months of annual program costs.
Charity Intelligence has sent this update to Harvest Manitoba for review. Changes and edits may be forthcoming.
Updated on July 19, 2021 by Eric Zhao.
Financial Review

Financial Ratios

Fiscal year ending March

2020
2019
2018
Administrative costs as % of revenues
1.2%
2.1%
1.3%
Fundraising costs as % of donations
8.7%
7.0%
7.8%
Total overhead spending
9.9%
9.1%
9.1%
Program cost coverage (%)
70.0%
71.9%
82.0%
Summary Financial Statements

All figures in $000s

2020
2019
2018
Donations
3,299
2,368
2,262
Goods in kind
28,945
27,938
30,208
Government funding
52
50
12
Fees for service
0
0
4
Special events
693
937
790
Investment income
21
16
12

Other income

0

0

97

Total revenues

33,010

31,309

33,384

Program costs
2,972
2,347
2,248
Donated goods exp
28,945
27,938
30,208
Administrative costs
395
661
422

Fundraising costs

348

231

238

Total spending

32,660

31,176

33,117

Cash flow from operations
351
133
267
Capital spending
148
156
73
Funding reserves
2,081
1,687
1,843
Note: Harvest Manitoba's audited financial statements do not include the value of donated food in revenues and expenses. Its auditors disclose the amount of donated food in pounds each year, which Ci valued by multiplying by the average cost of food recommended by Food Banks Canada ($2.62 per pound in F2020, $2.60 per pound in F2019, and $2.60 per pound in F2018). Ci reported these amounts as donated goods in kind, affecting revenues and expenses by $28.6m in F2020, $27.2m in F2019, and $29.6m in F2018. Ci reported government funding from the charity's T3010 filings with the CRA, and removed the amounts from donations. Ci gathered administrative and fundraising costs from the charity's annual filings. In its annual filings, Harvest Manitoba reported volunteer training costs and community engagement as other costs. Ci reclassified these amounts as program and fundraising costs, respectively. Ci removed amortization included within program and administrative costs, according to the charity's financial notes.
Salary Information
| | |
| --- | --- |
| $350k + | 0 |
| $300k - $350k | 0 |
| $250k - $300k | 0 |
| $200k - $250k | 0 |
| $160k - $200k | 0 |
| $120k - $160k | 1 |
| $80k - $120k | 1 |
| $40k - $80k | 8 |
| < $40k | 0 |
Information from most recent CRA Charities Directorate filings for F2020