Greater Vancouver Food Bank Society
STAR RATING

Ci's Star Rating is calculated based on the following independent metrics:
RESULTS REPORTING
Grade based on the charity's public reporting of the work it does and the results it achieves.
DEMONSTRATED IMPACT
The demonstrated impact per dollar Ci calculates from available program information.
NEED FOR FUNDING
Charity's cash and investments (funding reserves) relative to how much it spends on programs in most recent year.
CENTS TO THE CAUSE
For a dollar donated, after overhead costs of fundraising and admin/management (excluding surplus) 88 cents are available for programs.
My anchor
About Greater Vancouver Food Bank Society:
Greater Vancouver Food Bank is a 5-star charity with High impact and a high results reporting grade. The charity has $22m in funding reserves that can cover over 3 years of programs.
Founded in 1983, Greater Vancouver Food Bank's (GVFB) mission is to provide healthy food to those in need. The charity states that one in eight Canadians are food insecure and providing emergency food supplies alone is not a long-term solution. GVFB aims to provide high quality food and promote food access through local partners.
A Charity Intelligence 2022 Top 10 Canadian Food Bank
In total, GVFB distributed 7.1 million pounds of food in F2021, which was distributed through three main channels: GVFB Food Centres, Community Agency Partners, and other local food banks. The charity does not provide a breakdown of its program spending.
Greater Vancouver Food Bank collects, buys, and distributes food at its four centres in Vancouver, Burnaby, New Westminster, and the North Shore. In F2021, GVFB distributed more than 3.9 million pounds of food through its sites (4.9 million in F2020). This food was accessed by 16,395 people, of which 58% were adults, 25% were children, and 17% were seniors.
Greater Vancouver Food Bank donated food and equipment to 112 local Community Agency Partners in F2021, compared to 80 in F2020. Of these 112 organizations, 90 were in Vancouver, 12 in Burnaby, six in New Westminster, and four in North Shore. CVFB distributed 3.0 million pounds of food through its Community Agency Partners in F2021. The remaining food was distributed through local food banks.
In F2021, Greater Vancouver Food Bank distributed $250k to struggling families using grocery gift cards that were collected through grocery store campaigns.
My anchor
Results and Impact
Greater Vancouver Food Bank states that it distributed 7.1 million pounds of food to people in need in F2021.
While Ci highlights these key results, they may not be a complete representation of Greater Vancouver Food Bank's results and impact. 
Charity Intelligence has scored Greater Vancouver Food Bank as High impact based on its demonstrated impact per dollar spent.
Impact Rating: High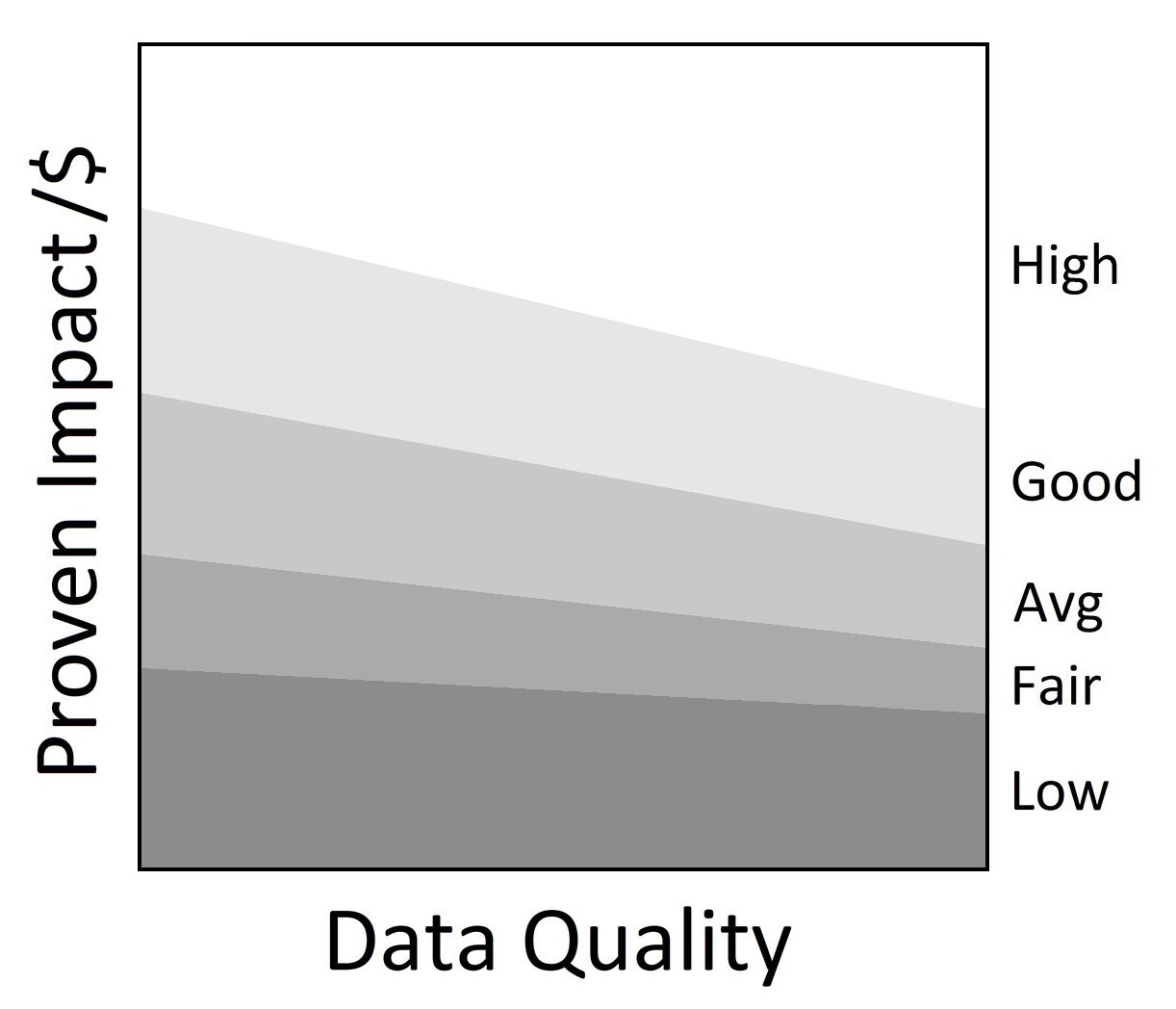 •
My anchor
Greater Vancouver Food Bank had total cash donations of $19.7m in F2021. It also received $12.9m in donated food and other goods, representing 39% of total revenues.
Administrative costs are less than 3% of revenues (less investment income) and fundraising costs are 10% of cash donations. This results in total overhead spending of 12%. For every dollar donated, 88 cents go to the cause, which is within Ci's reasonable range for overhead spending.
The charity has total funding reserves of $22.2m, compared to $13.4m last year, representing a 66% increase. This is because donations went up by 124% from F2019 to F2021 while program costs went up by 31%, allowing funding reserves to increase by $15.5m. Excluding the cost of donated goods, GVFB could cover 309% or 3 years and 1 month of its annual program costs with reserves.
Charity Intelligence sent an update of this report to Greater Vancouver Food Bank for review. Changes and edits may be forthcoming.
Updated June 7, 2022, by Sydney Olexa.
Financial Review

Financial Ratios

Fiscal year ending June

2021
2020
2019
Administrative costs as % of revenues
2.6%
3.1%
7.4%
Fundraising costs as % of donations
9.8%
10.9%
13.1%
Total overhead spending
12.3%
14.0%
20.5%
Program cost coverage (%)
308.6%
244.9%
121.9%
Summary Financial Statements

All figures in $000s

2021
2020
2019
Donations
19,733
15,431
8,815
Goods in kind
12,892
10,593
7,430
Government funding
136
508
169

Investment income

140

91

179

Total revenues

32,901

26,624

16,593

Program costs
7,204
5,475
5,515
Donated goods exp
12,892
10,594
7,430
Administrative costs
837
823
1,213

Fundraising costs

1,924

1,688

1,152

Total spending

22,857

18,580

15,310

Cash flow from operations
10,044
8,044
1,283
Capital spending
897
2,190
1,425
Funding reserves
22,230
13,407
6,720
Note: Ci included changes in fair value of investments in investment income. This affected revenues by $16k in F2021, ($27k) in F2020, and ($6k) in F2019. Ci excluded gains on the disposal of capital assets from donations. This affected revenues by ($9k) in F2021, ($13k) in F2020, and ($44k) in F2019. Ci reported government funding from the charity's T3010 filings with the CRA and removed the amounts from donations. Ci removed amortization from program, admin, and fundraising costs on a pro-rata basis.
Salary Information
| | |
| --- | --- |
| $350k + | 0 |
| $300k - $350k | 0 |
| $250k - $300k | 0 |
| $200k - $250k | 0 |
| $160k - $200k | 1 |
| $120k - $160k | 1 |
| $80k - $120k | 4 |
| $40k - $80k | 4 |
| < $40k | 0 |
Information from most recent CRA Charities Directorate filings for F2021