STAR RATING

Ci's Star Rating is calculated based on the following independent metrics:
RESULTS REPORTING
Grade based on the charity's public reporting of the work it does and the results it achieves.
DEMONSTRATED IMPACT
The demonstrated impact per dollar Ci calculates from available program information.
NEED FOR FUNDING
Charity's cash and investments (funding reserves) relative to how much it spends on programs in most recent year.
CENTS TO THE CAUSE
For a dollar donated, after overhead costs of fundraising and admin/management (excluding surplus) 82 cents are available for programs.
My anchor
About CUPS Calgary Society:
CUPS Calgary Society is a three-star rated, financially transparent charity with Fair demonstrated impact. It has a strong results reporting grade and its overhead spending is within Ci's reasonable range. The charity has $5.7m in reserve funds, which can cover five months of annual program costs.
Founded in 1989, CUPS Calgary Society (CUPS) works to help Calgarians affected by poverty and traumatic events become self-sufficient. The services CUPS provides focus on three key areas: Housing & Economic Support, Health, and Family & Child Development. In F2023, the charity reports helping 7,695 individuals through its programs.
Housing and Economic Support – 44% of program spending
CUPS reports that in 2020, 9.2% of Albertans were classified as low income. In 2016, 11% of Calgarians were classified as low income. The charity adds that in Calgary in 2021, 1,935 individuals were experiencing homelessness. Individuals often lose housing as a result of job loss, unaffordable rent or substance use. CUPS offers programs focused on housing and financial stability. Its Community Development Housing program offers low-market rentals in four apartment buildings in Calgary. The Key Case Management program focuses on maintaining long-term housing stability and improving physical and mental well-being. This program is directed towards individuals who have faced homelessness but have some form of income. The Care Coordinator program helps people address immediate needs and connects them to support services. In F2023, 262 clients received help in obtaining their government-issued identification and 424 clients received gift cards to purchase basic necessities. The charity spent 2,732 hours helping clients access services through the Client Navigation program. Other housing and financial support programs include the Graduated Rent Subsidy Program, a virtual tax clinic and a crisis intervention fund.
Health – 36% of program spending
CUPS highlights that research finds that people with low socio-economic status are twice as likely to have serious illnesses or to die prematurely. To tackle this, the charity provides a variety of health programs. CUPS Health Clinic serves low-income Calgarians in need of medical care and without a regular family doctor. The Health Clinic provided 49,624 points of service in F2023. The Primary Health team includes physicians, nurse practitioners and an occupational therapist. Services include check-ups, health screenings, medial treatments and referrals. The Connect 2 Care and Allied Mobile Palliative Partnership programs focus on bringing healthcare to socially vulnerable people. These programs worked with 599 people in F2023. The charity's Mental Health Clinic is accessible by clients that have been assessed by a CUPS clinician. The clinic provides addiction counselling, psychiatric assessment and Community Treatment Order support. Other health programs include Opioid Agonist Treatment, Street Outreach Addictions Team, Prenatal & Family Care, Diabetes Group, Liver Clinic and Specialist Care.
Family & Child Development – 20% of program spending
The charity reports that, according to Statistics Canada (2021), 11% of children in Calgary live in low-income households. The charity adds that the stress of living in poverty significantly affects a child's ability to learn. CUPS' childcare and parenting programs include the Child Development Centre and the Family Development Centre. The Child Development Centre offers preschool and kindergarten to children aged three to six from low-income households. The centre provides access to health professionals such as pediatricians and physiotherapists. 58 children were enrolled at the Child Development Centre in F2023. The Family Development Centre helps families that are expecting children through parenting education courses.
My anchor
Results and Impact
In F2023, CUPS reports that 90% of the 91 clients in the Community Development program, 92% of the 205 clients in the Graduate Rent Subsidy program and 96% of the 116 clients in the Key Case Management program successfully maintained housing stability for over a year.
The charity adds that 40% of clients were successfully housed after engaging with the Connect to Care program. It adds that 90 clients completed treatment at the liver clinic.
CUPS reports that 23 children in the Child Development Centre programs accomplished goals relating to improving their social skills.
While Ci highlights these key results, they may not be a complete representation of CUPS Calgary Society's results and impact.
Charity Intelligence has given CUPS a Fair impact rating based on demonstrated impact per dollar spent.
Impact Rating: Fair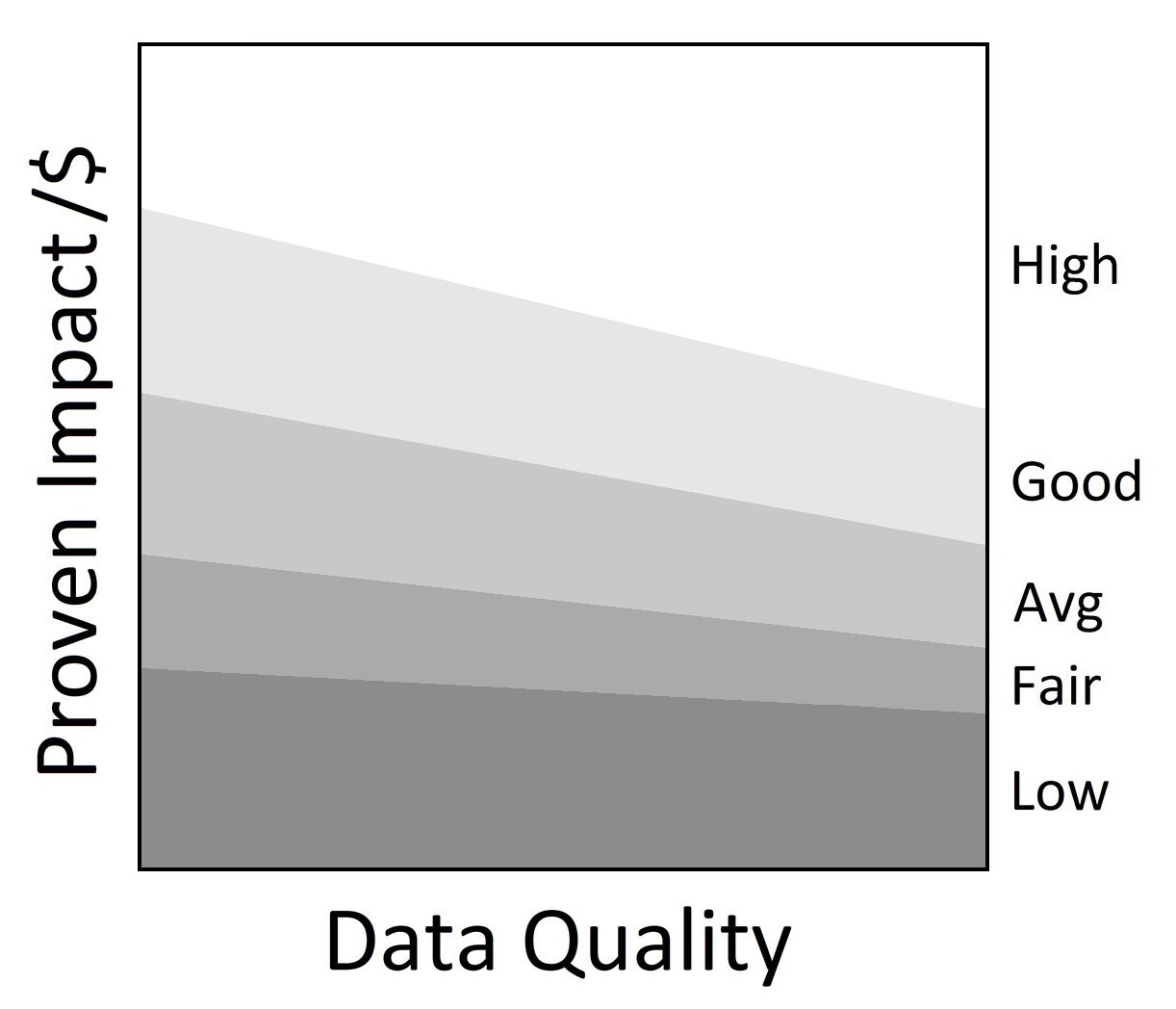 •
My anchor
CUPS Calgary Society is financially transparent. Its audited financial statements are publicly available on its website.
In F2023, CUPS received $10.5m in donations and special events revenue. The charity received $7.7m in government funding, representing 41% of total revenue. Administrative costs are 14% of total revenue excluding investment income. Fundraising costs are 4% of donations. This results in total overhead spending of 18%. For every dollar donated to the charity, 82 cents are available for the charity's programs.
CUPS has $5.7m in reserve funds, which can cover around five months of annual program costs.
In F2023, CUPS had significant capital spending of $2.6m. This relates to renovations of CUPS' main office, to create a safer and more accessible space for clients. The renovations were completed in April 2023.
At the time of this profile update, the charity's F2023 T3010 is not publicly available. Hence, the most recent staff compensation information is from F2022.
This charity report is an update that has been sent to CUPS Calgary Society for review. Comments and edits may be forthcoming.
Updated on August 16, 2023 by Victoria Allder.
Financial Review

Financial Ratios

Fiscal year ending March

2023
2022
2021
Administrative costs as % of revenues
14.4%
16.3%
15.1%
Fundraising costs as % of donations
3.7%
1.9%
1.9%
Total overhead spending
18.0%
18.2%
17.0%
Program cost coverage (%)
39.6%
43.9%
43.8%
Summary Financial Statements

All figures in $000s

2023
2022
2021
Donations
9,676
8,236
7,954
International donations
0
500
44
Government funding
7,703
7,630
7,470
Fees for service
166
243
349
Special events
809
545
731
Investment income
(52)
(11)
112

Other income

601

241

158

Total revenues

18,904

17,385

16,819

Program costs
14,503
14,547
13,583
Administrative costs
2,724
2,834
2,519

Fundraising costs

385

166

164

Total spending

17,612

17,547

16,266

Cash flow from operations
1,292
(162)
553
Capital spending
2,608
289
235
Funding reserves
5,738
6,393
5,956
Note: Ci adjusted for deferred donations, affecting revenue by $71k in F2023, ($452k) in F2022 and ($190k) in F2021. Ci backed out donated investments from donations and included these in other revenue. In F2022 and F2021, Ci reported international donations and interest income from the charity's T3010 filing with the CRA. As the F2023 T3010 filing is not available at the time of this profile update, these adjustments could not be made for the most recent year.  
Salary Information
| | |
| --- | --- |
| $350k + | 0 |
| $300k - $350k | 0 |
| $250k - $300k | 1 |
| $200k - $250k | 0 |
| $160k - $200k | 1 |
| $120k - $160k | 2 |
| $80k - $120k | 6 |
| $40k - $80k | 0 |
| < $40k | 0 |
Information from most recent CRA Charities Directorate filings for F2022