STAR RATING

Ci's Star Rating is calculated based on the following independent metrics:
RESULTS REPORTING
Grade based on the charity's public reporting of the work it does and the results it achieves.
DEMONSTRATED IMPACT
The demonstrated impact per dollar Ci calculates from available program information.
NEED FOR FUNDING
Charity's cash and investments (funding reserves) relative to how much it spends on programs in most recent year.
CENTS TO THE CAUSE
For a dollar donated, after overhead costs of fundraising and admin/management (excluding surplus) 67 cents are available for programs.
My anchor
About Farm Radio International:
Farm Radio International is a 5-star rated charity with High demonstrated impact on its international development programs. The charity has best practices in financial transparency and has a high results reporting grade.
While traveling by bus in Zambia in 1975, CBC farm radio broadcaster, George Atkins, envisioned the idea of sharing practical agriculture information to help local farmers. To this day, radio remains a powerful communication.  It is widely accessible: 76% of African farmers have access to a radio set compared with 18% access to TV. Radio has the power to reach more people at significantly lower costs.
Founded in 1979, Farm Radio International (FRI) is a Canadian-based international aid charity. While its focus is on improving food production and farming yields, it also broadcasts shows to improve health, nutrition, education, and gender equality for African farming families. Farm Radio International shows during covid helped inform people about best health practices, social distancing and vaccinations. 
A Charity Intelligence 2022 Top 10 International Aid Impact Charity
In F2021, Farm Radio International reached 36 African countries with its training, broadcasts, and interactions. It is the only international non-profit focused on using radio to inspire change in African farming communities. In F2021, Farm Radio International reached 20 million listeners. FRI's goal is to serve 40 million rural people with a radio project that supports them in making a change in their life by 2025.
FRI's core program is Radio Projects. It also runs two smaller programs, Radio Resources and Radio Innovation, which improve rural radio provision. 
Radio Projects: In F2021, the charity worked with 146 radio broadcast organizations to encourage effective development through radio broadcasted topics such as crop and pest management, climate change adaptation strategies, gender equality, health and nutrition, and more. Emergency updates and support are also a focus broadcast topic, including information on covid-19. FRI researches the community's needs before providing radio infrastructure to ensure that broadcasted information and available radio channels are community-sensitive. FRI then works with local stations to design suitable programs, provide broadcasters resources, offer technical innovations, and track the stations' engagement with listeners. In F2021, the charity implemented 48 projects in 29 languages.
Through the charity's Radio Resources program, Farm Radio International provides local broadcasters resources such as scripts and training to produce and present relevant radio programs. In F2021, the charity trained 446 individual radio broadcasters, 34% of whom were women. To improve radio infrastructure, Farm Radio International trained 146 radio stations on interactive radio aimed at promoting sustainable development.
Radio Innovation: Farm Radio develops innovative digital solutions and engaging approaches to make radio more effective and interactive. FRI's Uliza tool, Swahili for "ask," is its primary innovation. It is used by Farm Radio to allow listeners to communicate with their radio station quickly and for free. By doing so, broadcasters can gauge their engagement with the audience to improve programming. In F2021, the charity facilitated 60,689 unique interactions between listeners and stations via Uliza. 85 radio partners used FRI's Uliza tools in F2021.
My anchor
Results and Impact
Farm Radio International reports that 3.9 million listeners applied farming, health and nutrition practices featured in radio programs in F2021.
In a nutrition brief published in 2019, Farm Radio International reports that an estimated 430,000 farmers in Burkina Faso, Ghana, Tanzania, and Uganda planted orange sweet potatoes following radio programs designed in consultations with farmers. Additionally, an estimated 128,500 farmers started to use one or more of the bean cultivation practices promoted by FRI's awareness campaign.
In a 2021 climate change brief, the charity reports that its radio programs about climate change and adaptation practices increased farmers' knowledge about them. In Ghana, listeners scored 46% higher on a knowledge quiz on the subject than those who did not. Of the survey sample who listened to the campaign, 91% applied one of the featured farming techniques. This uptake rate was 57% higher than among respondents who had not been exposed to the radio campaign.
While Ci highlights these key results, they may not be a complete representation of Farm Radio International's results and impact.
Charity Intelligence has given Farm Radio a High impact rating based on demonstrated impact per dollar spent.
A Charity Intelligence 2022 Top 10 International Aid Impact Charity
Impact Rating: High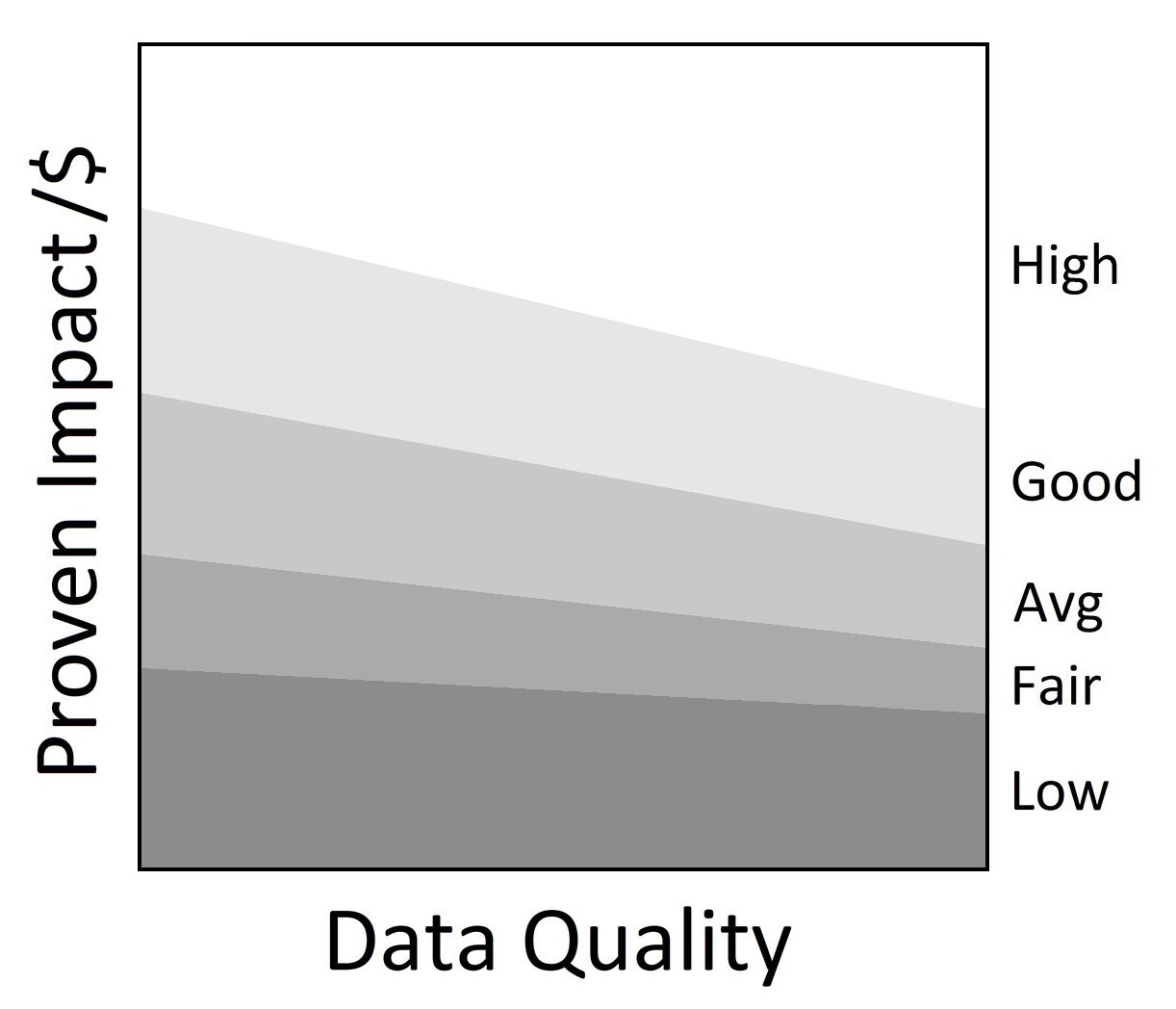 •
My anchor
Farm Radio International received $2.0m in Canadian donations and $3.6m in international donations in F2021. Most of its Canadian and international donations came from development-affiliated agencies. During the year, it also received $1.7m from Global Affairs Canada (24% of total revenues). Administrative costs are 9% of revenues, and fundraising costs are 24% of donations. This results in total overhead spending of 33%. For every dollar donated to the charity, 67 cents go to the cause. This is within Ci's reasonable range for overhead spending.
Farm Radio International has $3.5m in funding reserves. The charity can cover 57% or just under seven months of annual program costs with its existing reserves.
The Charities Directorate requires that charities report its ten highest compensated, permanent, full-time positions. Farm Radio International only reports nine positions in its filing with the Charities Directorate. This is likely an error in the charity's filing with the CRA. 
Charity Intelligence has sent this update to Farm Radio International for review. Changes and edits may be forthcoming.
Updated on August 3, 2022 by Ann Lei.
Financial Review

Financial Ratios

Fiscal year ending March

2021
2020
2019
Administrative costs as % of revenues
9.0%
6.3%
8.3%
Fundraising costs as % of donations
24.1%
23.8%
13.3%
Total overhead spending
33.1%
30.0%
21.6%
Program cost coverage (%)
57.4%
16.3%
36.2%
Summary Financial Statements

All figures in $000s

2021
2020
2019
Donations
1,974
1,747
2,879
International donations
3,618
3,353
2,235
Government funding
1,738
1,490
1,072

Other income

43

110

126

Total revenues

7,372

6,700

6,313

Program costs - International
3,599
3,035
3,103
Program costs - Canada
2,523
2,751
2,234
Administrative costs
663
419
522

Fundraising costs

476

415

384

Total spending

7,261

6,620

6,243

Cash flow from operations
111
80
70
Capital spending
9
(5)
43
Funding reserves
3,517
943
1,931
Note: Grant allocations from the F2019, F2020, and F2021 audited financial statements were used to allocate Canadian and international donations. Ci reported 'other project grants' in Canadian donations. The salary information presented refers to the charity's Canadian staff.
Salary Information
| | |
| --- | --- |
| $350k + | 0 |
| $300k - $350k | 0 |
| $250k - $300k | 0 |
| $200k - $250k | 0 |
| $160k - $200k | 0 |
| $120k - $160k | 1 |
| $80k - $120k | 8 |
| $40k - $80k | 0 |
| < $40k | 0 |
Information from most recent CRA Charities Directorate filings for F2021