STAR RATING

Ci's Star Rating is calculated based on the following independent metrics:
RESULTS REPORTING
Grade based on the charity's public reporting of the work it does and the results it achieves.
DEMONSTRATED IMPACT
The demonstrated impact per dollar Ci calculates from available program information.
NEED FOR FUNDING
Charity's cash and investments (funding reserves) relative to how much it spends on programs in most recent year.
CENTS TO THE CAUSE
For a dollar donated, after overhead costs of fundraising and admin/management (excluding surplus) 75 cents are available for programs.
My anchor
About Habitat for Humanity Canada:
Habitat for Humanity Canada is a 3-star charity with fair demonstrated impact. It has above-average results reporting and overhead spending within Ci's reasonable range. 
Founded in 1986, Habitat for Humanity Canada (Habitat Canada) helps low-income families access affordable housing across Canada as well as in developing countries. It is a member of Habitat for Humanity International and shares its global vision statement: a world where everyone has a decent place to live. With 1.7 million Canadian families unable to afford decent housing, Habitat Canada promotes affordable homeownership to break the poverty cycle. It oversees 49 Habitat affiliates across Canada. Its headquarters are in Toronto.
In F2021, Habitat for Humanity Canada spent 86% of program costs (including donated goods) on homebuilding projects in Canada and 6% on its ReStore home and building supply stores. The remaining 8% of program costs include other small programs, such as international work and Indigenous housing projects.
Canadian Programs: Habitat Canada provides funding and training services to local Habitat affiliates. While local affiliates build Habitat homes, Habitat Canada does not have a direct role in the homeowner application process and does not build homes. The charity distributed $14.6m in cash support to local affiliates and $9.1m in donated materials in F2021.
Habitat for Humanity Canada reports that 215 houses were built in F2021 (up 8% from 200 in F2020). These 215 families housed represents just over 0.01% of the 1.7 million Canadian families that cannot afford housing. The new houses created a home for 857 people, including 489 children. Of the 215 families that became homeowners, 10% were Indigenous families. The charity states that 10% of new families were new Canadians, and 20% moved into homes designed with accessibility accommodations.
Habitat Canada spent an average of $110,065 per family through affiliate programs in F2021, down from $133,510 per new family in F2020¹. Homeowners are low-income families in need of better housing who can commit 500 hours to help build a Habitat home or volunteer at a Habitat ReStore. Habitat affiliates sell homes to families at market value, made affordable through interest-free mortgage payments capped at 30% of annual household income.
Aside from funding to affiliates, the remaining Canadian program spending includes $1.6m in ReStore and product development costs, $1.1m in marketing and communications, and $385k in government relations and Indigenous projects.
International Programs: Habitat for Humanity Canada contributes to international homebuilding projects in developing countries. In F2021, it spent $849k on international programs and Habitat Global Village costs. Habitat Global Village is a volunteer program for Canadians who want to build homes in developing countries. In F2021, Habitat Canada worked in the Dominican Republic, Guatemala, Honduras, Malawi, and Vietnam. Through its international programs, Habitat for Humanity Canada provided new homes for 49 families and improved sanitation for 16 families.
¹This calculation is based on total affiliate operating costs paid by Habitat Canada (program, support, and governance funding), including the cost of donated build materials, divided by new families served during the year.
My anchor
Results and Impact
Habitat for Humanity Canada reports that the 215 new families who moved into Habitat homes in F2021 will create around $42m in societal benefits through improved health, education, and employment outcomes associated with owning a home. This estimate is based on a 2015 impact analysis by Boston Consulting Group. The evaluation found that every dollar given to the Habitat homeownership program produces $4 in social benefits. Each Habitat family also receives measurable benefits of $175,000 through a Habitat home.
Through its ReStore program, Habitat for Humanity Canada has diverted nearly 500,000 tonnes of waste from landfills over the past 30 years.
While Ci highlights these key results, they may not be a complete representation of Habitat for Humanity Canada's results and impact.
Due to the very high cost per family in Canada, Charity Intelligence rates Habitat for Humanity Canada as Fair in demonstrated impact per dollar.
Impact Rating: Fair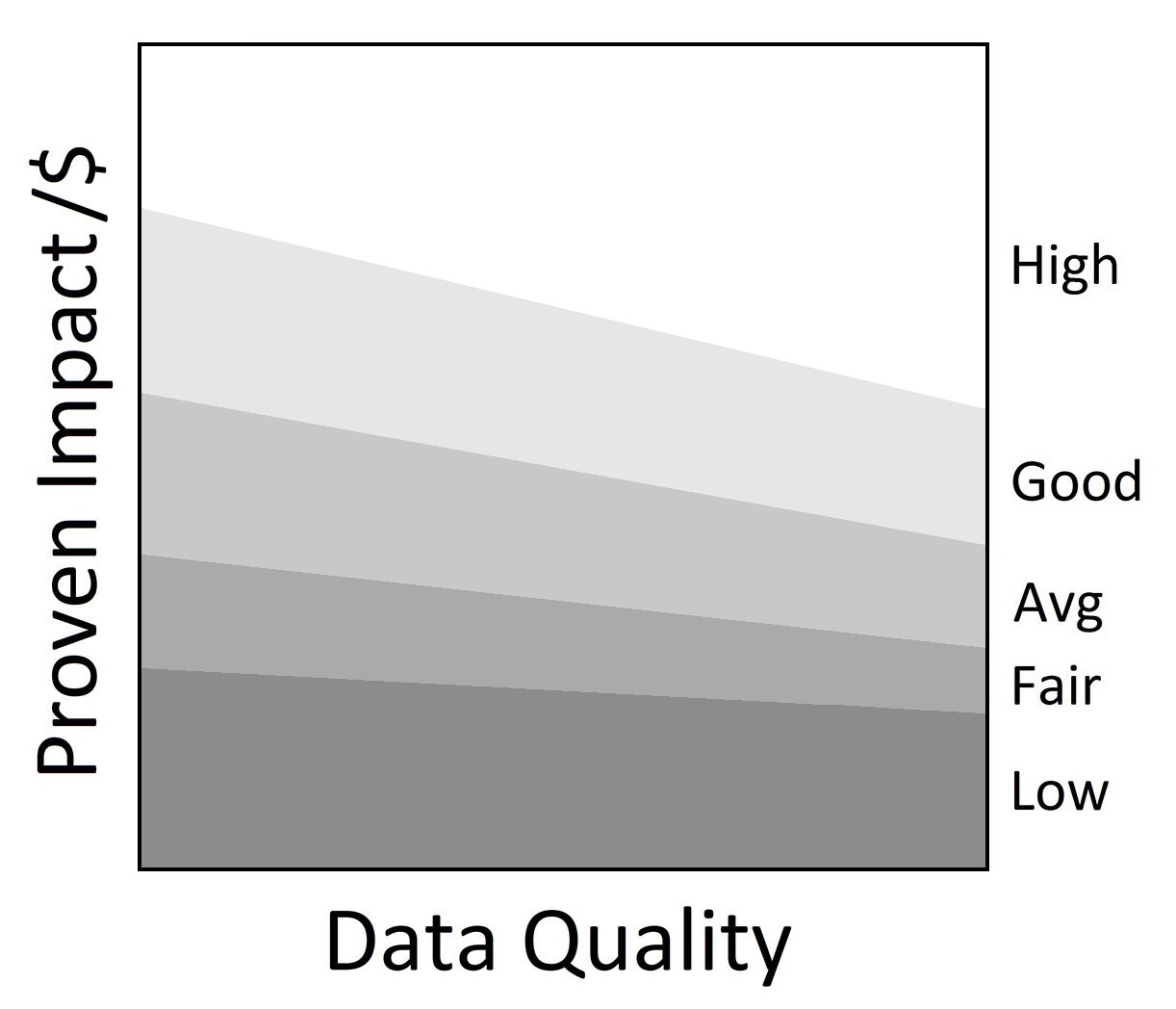 •
My anchor
Habitat for Humanity Canada received $9.4m in donations in F2021. This includes $6k in Global Village contributions and in-kind airfare. The charity's audited financial statements do not separate cash donations from donated airfare. Habitat Canada also received $7.2m in government funding (22% of revenues) and $9.1m in donated materials for homebuilding projects and ReStores (28% of revenues).
Administrative costs are 3% of revenues and fundraising costs are 22% of donations and donated building materials. This results in total overhead spending of 25%. For every dollar donated, 75 cents go to the cause, which is within Ci's reasonable range for overhead spending.
Habitat for Humanity Canada has $1.6m in funding reserves, once $5.2m in debt is accounted for. The charity can cover 9% or one month of annual program, grant, and building material costs with its net funding reserves.
Habitat Canada sold its National ReStore operations to a Habitat affiliate in F2019, receiving $66k in proceeds from the sale (included in business activities). The affiliate took control of ReStore operations in January 2020.
Charity Intelligence has sent this update to Habitat for Humanity Canada for review. Changes and edits may be forthcoming.
Updated on July 7, 2022, by Sydney Olexa.
Financial Review

Financial Ratios

Fiscal year ending December

2021
2020
2019
Administrative costs as % of revenues
3.0%
2.9%
4.9%
Fundraising costs as % of donations
21.5%
24.7%
17.7%
Total overhead spending
24.5%
27.5%
22.6%
Program cost coverage (%)
8.2%
25.3%
36.4%
Summary Financial Statements

All figures in $000s

2021
2020
2019
Donations
9,430
7,459
11,823
Goods in kind
9,088
7,574
8,855
Government funding
7,185
13,052
0
Fees for service
6,040
5,421
5,656
Business activities (net)
0
0
207

Other income

754

273

263

Total revenues

32,497

33,779

26,804

Program costs - International
849
1,187
4,426
Program costs - Canada
4,084
3,375
3,685
Grants
13,549
17,478
5,943
Donated goods exp
9,088
7,574
8,855
Administrative costs
968
963
1,324

Fundraising costs

2,321

2,078

2,458

Total spending

30,859

32,655

26,690

Cash flow from operations
1,638
1,124
114
Capital spending
53
25
32
Funding reserves
1,630
5,820
5,869
Note: In F2019, Habitat Canada sold its National ReStore to a Habitat affiliate and reclassified all associated revenues and expenses as discontinued operations. Ci included revenues, expenses, and cash proceeds from the National ReStore within business activities (net). This affected revenues by $nil in F2021, $nil in F2020, and $207k in F2019. Ci reported funding for Habitat affiliate programs as grants and removed the value of donated goods to report them separately. Ci removed amortization on a pro-rata basis from Canadian program, administrative, and fundraising costs.
Salary Information
| | |
| --- | --- |
| $350k + | 0 |
| $300k - $350k | 0 |
| $250k - $300k | 0 |
| $200k - $250k | 1 |
| $160k - $200k | 3 |
| $120k - $160k | 1 |
| $80k - $120k | 5 |
| $40k - $80k | 0 |
| < $40k | 0 |
Information from most recent CRA Charities Directorate filings for F2021