STAR RATING

Ci's Star Rating is calculated based on the following independent metrics:
RESULTS REPORTING
Grade based on the charity's public reporting of the work it does and the results it achieves.
DEMONSTRATED IMPACT
The demonstrated impact per dollar Ci calculates from available program information.
NEED FOR FUNDING
Charity's cash and investments (funding reserves) relative to how much it spends on programs in most recent year.
CENTS TO THE CAUSE
For a dollar donated, after overhead costs of fundraising and admin/management (excluding surplus) 86 cents are available for programs.
My anchor
About LIFE Outreach International:
Life Outreach International (LIFE Outreach Canada) is a 1-star charity. It has poor reporting of its results for donors and only provides financial statements upon request. It has overhead spending within Ci's reasonable range. Before you give, read Charity Intelligence's report.
Life Outreach International (Canada) (LIFE Outreach Canada) is the Canadian division of Life Outreach International Association of Churches Incorporated (LIFE Outreach International). There is no independent website or webpage for the Canadian operations of LIFE Outreach International.
The Canadian charity's T3010 filing with the CRA reports that it produces and distributes religious media in Canada through television, radio, and mail. It also reports that it evangelizes by meeting the physical needs of impoverished people around the world.
The charity's most recent T3010 filing available at the time of this report refers to F2020. In F2020, LIFE Outreach Canada granted $1.1m (85% of total grants) to other registered Canadian charities and $191k to charities outside Canada, resulting in total grants of $1.3m. The majority of grants were allocated to Joint Aid Management Canada ($900k), followed by River's Edge Fellowship ($84k), Windsor Life Centre ($36k), Cure International Canada ($36k), and Calvary Christian Church ($10k). 
The global LIFE Outreach International website reports that it encourages the support of missions and relief programs in areas of need around the world. Some of its current outreaches include Water for LIFE, Mission Feeding, and RescueLIFE. LIFE Outreach international reports that it has helped build more than 7,000 water wells, distributed food to more than 350,000 children, and provided education and prevention training to children living in villages who are potential targets for human traffickers.
My anchor
Results and Impact
Ci could not find any quantified results on LIFE Outreach Canada's programs at the time of this profile update.
While Ci highlights these results, they may not be a complete representation of LIFE Outreach Canada's results and impact.
Charity Intelligence has given LIFE Outreach Canada a Low impact rating for demonstrated impact per dollar.
Impact Rating: Low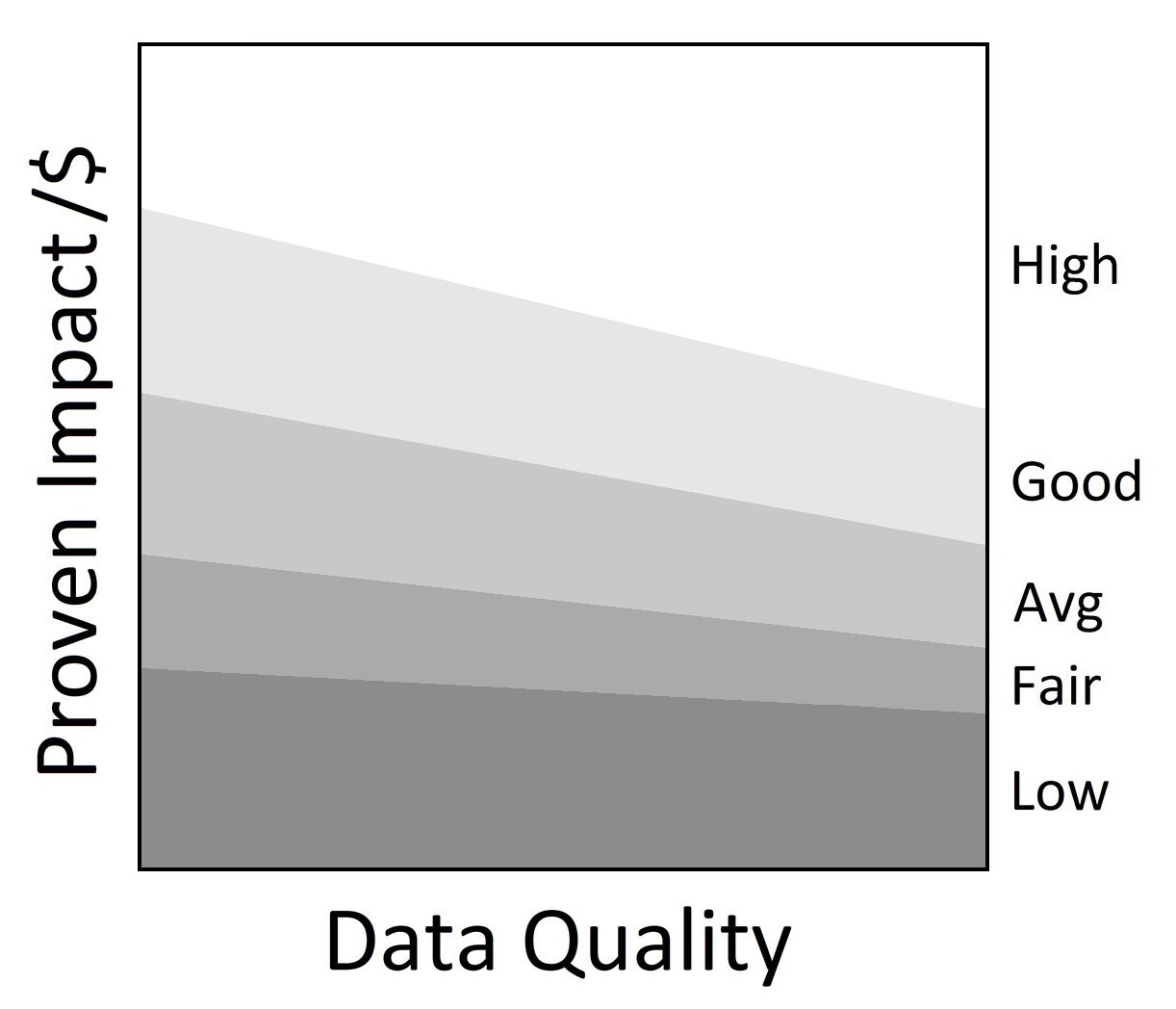 •
My anchor
Ci received LIFE Outreach Canada's financial statements upon request from the charity. The financial statements Ci received are incomplete and do not include financial notes.
LIFE Outreach Canada had total donations of $10.3m in F2021. Administrative costs are 6% of revenues (excluding investment income), and fundraising costs are 8% of donations. This results in total overhead spending of 14%. For every dollar donated, 86 cents go to the cause, which is within Ci's reasonable range for overhead spending.
The charity's financial statements do not present expenses using activity-based costing to show how much was spent on programs, administration, and fundraising. For F2020 and F2019, Ci used the charity's annual filings with the CRA Charities Directorate to obtain fundraising and administrative costs. However, the F2021 filing is not available at the time of this profile update. Based on historical adjustments, the F2020 administrative and fundraising ratios may be understated.
LIFE Outreach Canada has $5.1m in funding reserves, compared to $2.5m in F2020 and $921k in F2019. The charity could cover 79% or nine months of its annual program costs with reserves.
Ci has sent this profile update to Life Outreach International (Canada) for review. Comments and edits may be forthcoming.
Updated on July 26, 2022, by Sydney Olexa. 
Financial Review

Financial Ratios

Fiscal year ending December

2021
2020
2019
Administrative costs as % of revenues
5.8%
7.1%
7.9%
Fundraising costs as % of donations
8.2%
9.0%
10.4%
Total overhead spending
14.0%
16.1%
18.3%
Program cost coverage (%)
79.2%
42.6%
15.2%
Summary Financial Statements

All figures in $000s

2021
2020
2019
Donations
10,275
8,954
6,566
Business activities (net)
63
50
48

Investment income

14

0

0

Total revenues

10,352

9,004

6,614

Program costs
5,029
4,654
4,794
Grants
1,346
1,273
1,281
Administrative costs
597
641
521

Fundraising costs

841

804

682

Total spending

7,813

7,372

7,279

Cash flow from operations
2,539
1,632
(665)
Funding reserves
5,050
2,524
921
Note: Product sales are reported net of expenses in business activities, decreasing total revenue and expenses by $220k in F2021, $297k in F2020, and $217k in F2019. For F2020 and F2019, Ci reported administrative and fundraising costs from the charity's T3010 filings with the CRA. 
Salary Information
| | |
| --- | --- |
| $350k + | 0 |
| $300k - $350k | 0 |
| $250k - $300k | 0 |
| $200k - $250k | 0 |
| $160k - $200k | 0 |
| $120k - $160k | 0 |
| $80k - $120k | 0 |
| $40k - $80k | 2 |
| < $40k | 4 |
Information from most recent CRA Charities Directorate filings for F2020