STAR RATING

Ci's Star Rating is calculated based on the following independent metrics:
RESULTS REPORTING
Grade based on the charity's public reporting of the work it does and the results it achieves.
DEMONSTRATED IMPACT
The demonstrated impact per dollar Ci calculates from available program information.
NEED FOR FUNDING
Charity's cash and investments (funding reserves) relative to how much it spends on programs in most recent year.
CENTS TO THE CAUSE
For a dollar donated, after overhead costs of fundraising and admin/management (excluding surplus) 76 cents are available for programs.
My anchor
About Distress Centre Calgary:
Founded in 1970, Distress Centre Calgary (DCC) works to improve the health and wellbeing of people in distress by providing resources including 24/7 crisis support. Through immediate access to support and information, the charity works to prevent crises from worsening. In F2018, DCC was contacted 140,746 times, an increase of 14% from the previous year.
In F2018, 39% of program spending was allocated to 211 calls and the Basic Needs Fund. People can call the free, confidential 211 number for referral to community, health, and government services. The service is provided in over 200 languages, reaching the Calgary area and other communities throughout Alberta. In F2018, $181,880 was distributed to 222 clients from the Basic Needs Fund. The one-time financial support is used in emergency situations such as avoiding eviction or disconnected utilities. Of fund recipients in F2018, 94% reported that the fund helped to stabilize their personal crisis.
The 24/7 crisis support service received 32% of program spending in F2018. People can call, email, or use an online chat to receive emergency support. Crisis topics include domestic violence risk, mental health issues, children at risk of abuse/neglect, and chronic loneliness. DCC uses trained volunteers who are supported by professional staff rather than paid staff because the charity has found that volunteers can better relate to a client's experiences. In F2018, DCC responded to 89,710 crisis support requests.
Connecteen received 27% of program spending in F2018. Youth can talk to peers or an adult through phone, text, email, or an online chat. DCC responds to a variety of concerns which frequently include mental health issues, friendships and relationships, bullying, and school. In F2018, DCC responded to 7,709 Connecteen requests, representing a 39% increase in contacts from the previous year.  
DCC allocated the remaining 2% of program spending to counselling in F2018. The face-to-face counselling addresses short-term crises with clients receiving up to six sessions. The charity completed 2,608 sessions in F2018, working with individuals, couples, and families. Of the counselling clients surveyed by DCC, 90% provided a positive review of their counselling experience.
My anchor
Results and Impact
In 2016, Distress Centre Calgary conducted an evaluation with SiMPACT Strategy Group, finding that the 24/7 crisis support produced $7.42 in social benefit per dollar spent on the program. Social benefit from the service is created when DCC intervenes in a suicide or de-escalates a situation to avoid police intervention and use of emergency rooms.
Charity Intelligence has given Distress Centre Calgary a Fair impact rating based on demonstrated impact per dollar spent.
Impact Rating: Fair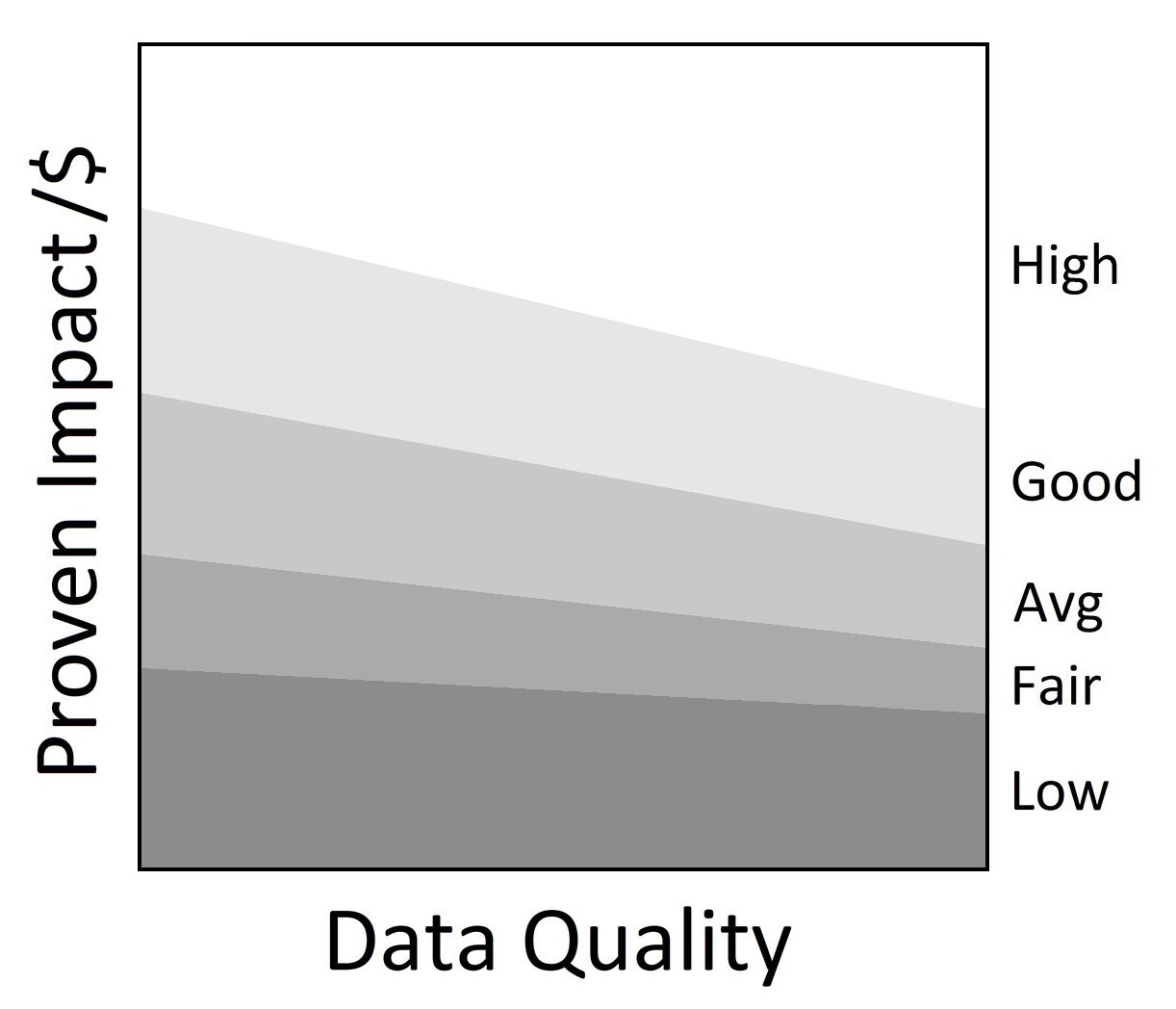 •
My anchor
Distress Centre Calgary is a medium-sized charity with donations of $2.7m in F2018. Administrative costs are 15% of revenues less investment income, and fundraising costs are 9% of donations. For every dollar donated, 76 cents go to the cause, which is within Ci's reasonable range for overhead spending. DCC has $1.9m in funding reserves which could cover six months of program costs.
This charity profile is an update which was been sent to Distress Centre Calgary for review. Changes and edits may be forthcoming.
Updated on June 28, 2019 by Madison Kerr.
Financial Review

Financial Ratios

Fiscal year ending December

2018
2017
2016
Administrative costs as % of revenues
15.0%
14.2%
13.6%
Fundraising costs as % of donations
8.7%
11.5%
9.9%
Program cost coverage (%)
52.2%
45.7%
47.9%
Summary Financial Statements

All figures in $s

2018
2017
2016
Donations
2,713,352
2,090,937
2,306,275
Government funding
1,732,574
2,333,979
2,350,095
Lotteries (net)
57,472
44,929
45,919

Investment income

12,987

9,978

9,081

Total revenues

4,516,385

4,479,823

4,711,370

Program costs
3,595,071
3,489,251
3,514,129
Administrative costs
673,355
632,698
637,643
Fundraising costs
235,290
241,160
227,968
Cash flow from operations
12,669
116,714
331,630
Capital spending
0
0
0
Funding reserves
1,877,896
1,595,612
1,684,673
Note: Government funding may be understated for F2018 as the charity's T3010 was not available at the time of the charity profile update. Government funding for F2017 and F2016 have been adjusted to reflect the values reported on the charity's T3010.
Salary Information
| | |
| --- | --- |
| $350k + | 0 |
| $300k - $350k | 0 |
| $250k - $300k | 0 |
| $200k - $250k | 0 |
| $160k - $200k | 0 |
| $120k - $160k | 1 |
| $80k - $120k | 6 |
| $40k - $80k | 3 |
| < $40k | 0 |
Information from most recent CRA Charities Directorate filings for F2017