STAR RATING

Ci's Star Rating is calculated based on the following independent metrics:
RESULTS REPORTING
Grade based on the charity's public reporting of the work it does and the results it achieves.
DEMONSTRATED IMPACT
The demonstrated impact per dollar Ci calculates from available program information.
NEED FOR FUNDING
Charity's cash and investments (funding reserves) relative to how much it spends on programs in most recent year.
CENTS TO THE CAUSE
For a dollar donated, after overhead costs of fundraising and admin/management (excluding surplus) 80 cents are available for programs.
My anchor
About Eden Food for Change:
Founded in 2002, Eden Food for Change (EFFC) hopes to increase access to good food in a dignified manner, to develop food skills to encourage healthy eating and to empower the community through education, outreach and advocacy. In 2014, EFFC moved away from the typical food bank model of food collection and distribution. Its programs now favor a relational long-term approach that provides food for hungry people and encourages the entire community to access nutritious food and food skills. EFFC primarily serves western Mississauga.
Eden Food for Change's Food Bank program allows individuals to pick up 7 to 10 days of food each month. In F2018, 492,599 pounds of food were distributed through the Food Bank, of which about 50% was fresh produce. In F2018, the food bank also reports that 27,567 pounds of food were shared with other organizations, and 5,320 pounds was repurposed food waste for farm and compost use. The food bank was able to facilitate 17,235 individual visits, a 28% increase from F2017 and 5,608 family visits, a 15% increase from F2017.  
Eden Food for Change's Fresh Produce Box program offers community members fruits and vegetables for pickup at discounted prices. In F2018, the program distributed 5,090 produce boxes to clients, which is down from 12,668 boxes distributed in F2017.   
Finally, Eden Food for Change's Learning Kitchen program teaches cooking skills and nutritional education to its food bank participants. The Learning Kitchen also offers cooking classes to community members, that teach basic kitchen and food preparation skills. The food that is prepared through these classes is distributed through EFFC's Food Bank program. In F2018, 861 individuals participated in classes in groups, which produced 37,938 portions of food for the Food Bank. The Learning Kitchen also provides lunches to children from low-income neighbourhoods and employs people seeking jobs in the food service industry.  
My anchor
Results and Impact
Charity Intelligence has given Eden Food for Change a Good impact rating based on demonstrated impact per dollar spent.
Impact Rating: Good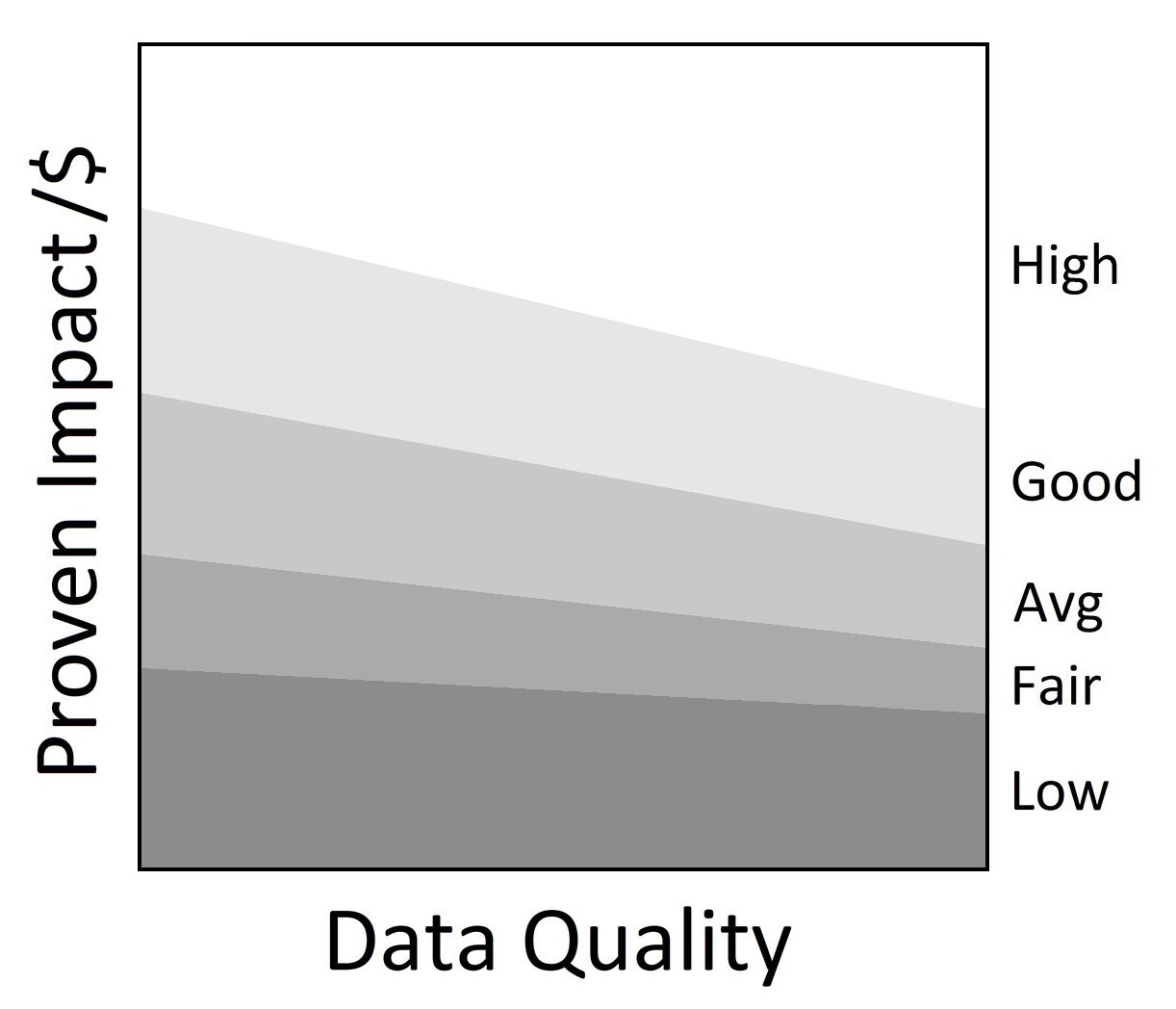 •
My anchor
Eden Food for Change is a medium-sized charity, with monetary donations and special events revenue of $543k and food donations and other goods-in-kind of $1.3m in F2018. Its administrative costs are 2% of revenues and its fundraising costs are 18% of donations. These costs for 2018 are likely understated as Eden Food for Change does not fully disclose administrative and fundraising expenses on its financial statements. For every dollar donated to the charity, 80 cents go to the cause, which is within Ci's reasonable range for overhead spending.
The charity's funding reserves of $153k result in a program cost coverage ratio, excluding the cost of donated food, of 25%. This means that existing funding reserves can cover 3 months of its annual programs.
This charity report is an update that has been sent to Eden Food for Change for review. Changes and edits may be forthcoming.
Updated on July 22, 2019 by Parker Thomlinson.
Financial Review

Financial Ratios

Fiscal year ending December

2018
2017
2016
Administrative costs as % of revenues
1.9%
11.7%
11.8%
Fundraising costs as % of donations
18.0%
6.3%
9.6%
Program cost coverage (%)
8.6%
7.3%
7.0%
Summary Financial Statements

All figures in $s

2018
2017
2016
Donations
463,125
548,346
462,140
Goods in kind
1,319,252
1,458,074
1,734,817
Government funding
49,250
74,116
94,372
Business activities (net)
12,496
720
8,523
Special events
79,782
31,922
20,086

Other income

0

0

11,080

Total revenues

1,923,905

2,113,178

2,331,018

Program costs
1,769,884
1,757,464
2,086,616
Administrative costs
35,921
246,980
274,526
Fundraising costs
97,780
36,753
46,437
Cash flow from operations
20,320
71,981
(76,561)
Funding reserves
152,529
129,016
146,254
Note: Ci has included the value of donated food affecting both revenues and expenses by $1.2m in F2018, $1.3m in F2017 and by $1.5m in F2016. Ci has adjusted accretion of asset retirement obligation and amortization affecting expenses by ($51k) in F2018, ($49k) in F2017 and by ($34k) in F2016. Administrative and fundraising costs for F2018 and F2017 were calculated using T3010A data. The data for 2018 has not been released yet and therefore, figures for F2018 are probably understated. 
Salary Information
| | |
| --- | --- |
| $350k + | 0 |
| $300k - $350k | 0 |
| $250k - $300k | 0 |
| $200k - $250k | 0 |
| $160k - $200k | 0 |
| $120k - $160k | 0 |
| $80k - $120k | 0 |
| $40k - $80k | 2 |
| < $40k | 5 |
Information from most recent CRA Charities Directorate filings for F2017