My anchor
About Pine River Institute:
Opened in 2006, Pine River Institute (PRI) is a treatment centre working with youth who have addiction issues and mental health challenges.
Pine River Institute admitted 34 students in 2018. Youth are expected to stay with PRI for an average of 12-14 months. Of all clients admitted between 2010 and 2018, the average age at admission was 17. About 75% of clients have a history of suicidal thoughts and are most commonly addicted to alcohol or marijuana.
Clients progress through four phases of treatment, beginning with 6-8 weeks living with a small group of students and staff in Algonquin Park. The next phase is living at the Pine River Campus where therapy continues and youth can earn high school credits. Clients and their families are supported as youth transition back to living at home. The therapeutic approach is suited to meeting the needs of teens rather than strictly applying traditional adult treatment techniques.
PRI offers 36 client spots which are consistently filled, with a waitlist of about 200 families. Low-income clients have costs subsidized by the Ministry of Health, with clients paying $650 per month and spending an average of 559 days on the waitlist. Of the beds available, seven are reserved for clients who will not be receiving the ministry subsidy. For clients who have confirmed that they are going to pay for the service privately, the wait time is often 21 days with a monthly cost of $13,440.
Pine River Institute is raising money through its Room for Hope campaign, hoping to fund initiatives that will increase access to its program. Of the money raised, $2.3m will be used to construct a 20-bed girls' dormitory building and any additional money will provide bursaries for clients who need help paying for care.
My anchor
Results and Impact
Charity Intelligence has evaluated Pine River Institute to have fair impact based on demonstrated impact per dollar spent.
In 2018, the charity received survey responses from parents and youth who were involved with PRI programs as early as 2010. The report reflects substance use, academics, mental health and learning issues, crisis situations, quality of life, and family life of previous clients, comparing outcomes of both those who completed the program and those who left prior to completion. Ci has chosen to highlight some of the report areas which found a statistically significant difference between completers and non-completers.
Program completers were less likely to have had suicidal thoughts or self-harmed at both three months and six months since leaving the program. Non-completers were significantly more likely to have recent contact with police at three months (42% vs 10%), six months (38% vs 11%), and one year (15% vs 6%) post-program. Measuring family functioning using the McMaster Family Assessment Device, PRI finds that families of youth who completed the program fare better than families of those that did not, considering factors such as problem solving, communication, behavior control, and involvement.
In 2017, three researchers from McMaster University evaluated the social return on investment of Pine River Institute. The report finds an average return of $7 per dollar spent based on factors including improvements in employment, reduced involvement with the justice system, and reduced hospitalizations for mental illness or substance use. The study unfortunately appears not to account for the overhead costs associated with operating the Pine Rive Foundation.   
Impact Rating: Low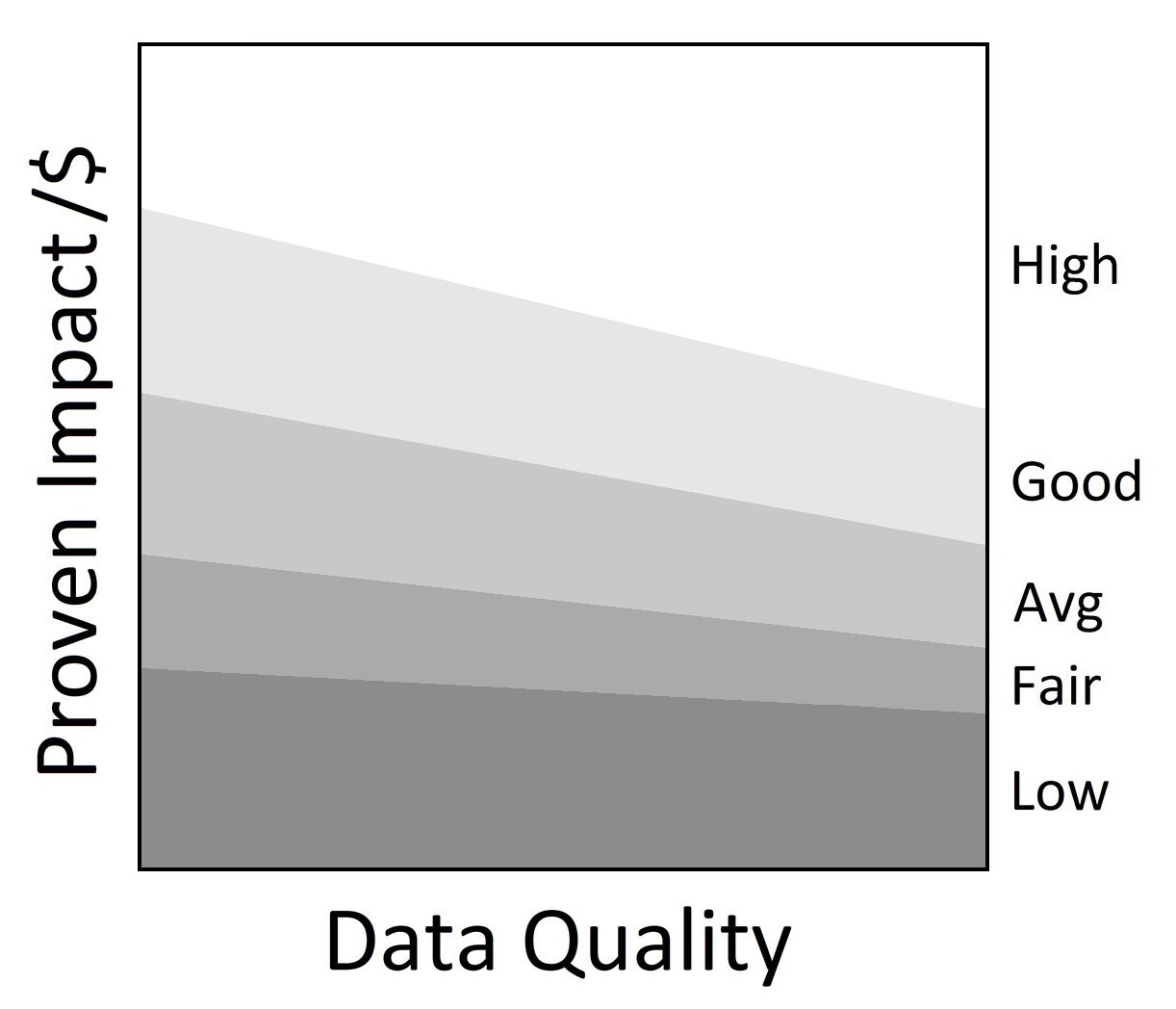 •
My anchor
Charity Intelligence has scored Pine River Institute as a zero in financial transparency because the charity failed to provide full financial statements when requested. The financial analysis completed by Charity Intelligence uses the most recent financial information available to Ci, through a request to the CRA, at the time of writing this report.
Ci has consolidated information from Pine River Institute and Pine River Foundation for the following financial analysis. Financial statements and T3010 filings with the CRA provided information reflecting Pine River Institute finances, while information on the foundation is just from the T3010. 
Pine River Institute is a small charity with donations of $910k in F2018. It received $4.3m in government funding, representing 69% of total revenues. Administrative costs are 18% of revenues less investment income, and fundraising costs are 41% of donations. For every dollar donated, 42 cents go to the cause, which is outside of Ci's reasonable range for overhead spending. PRI has $2.6m in funding reserves which could cover seven months of program costs.
This charity profile is an update that has been sent to Pine River Institute for review. Changes and edits may be forthcoming.
Updated on July 16, 2019 by Madison Kerr.
Financial Review

Financial Ratios

Fiscal year ending March

2018
2017
2016
Administrative costs as % of revenues
17.6%
19.3%
17.4%
Fundraising costs as % of donations
40.7%
39.6%
23.3%
Program cost coverage (%)
61.8%
46.9%
42.2%
Summary Financial Statements

All figures in $000s

2018
2017
2016
Donations
910
580
771
Government funding
4,272
4,263
4,263
Fees for service
986
985
928
Investment income
13
4
5

Other income

55

54

2

Total revenues

6,235

5,887

5,969

Program costs
4,285
4,136
4,236
Administrative costs
1,092
1,137
1,040
Fundraising costs
370
230
180
Cash flow from operations
488
384
514
Capital spending
0
0
0
Funding reserves
2,647
1,941
1,786
Note: Grants from the institute to the foundation have been removed from T3010 institute program costs, ($243k) in F2017 and ($323k) in F2016. Grants appear to have already been reported separate from program costs in F2018 no no additional adjustment was made. Ci has removed grants from the foundation to the institute and from the institute to the foundation, affecting revenues and expenses by ($531k) in F2018, ($370k) in F2017, and ($417k) in F2016. Ci has used institute program, administrative, and fundraising costs from the T3010. Amortization has been removed from program, administrative, and fundraising costs pro-rata for both the institute and foundation. Ci has adjusted for addition errors found within the foundation's T3010 filing and discrepancies between the institute's financial statements and T3010 expenses, affecting expenses by ($21k) in F2017 and $11k in F2016.
Salary Information
| | |
| --- | --- |
| $350k + | 0 |
| $300k - $350k | 0 |
| $250k - $300k | 0 |
| $200k - $250k | 1 |
| $160k - $200k | 2 |
| $120k - $160k | 2 |
| $80k - $120k | 4 |
| $40k - $80k | 1 |
| < $40k | 0 |
Information from most recent CRA Charities Directorate filings for F2018