STAR RATING

Ci's Star Rating is calculated based on the following independent metrics:
RESULTS REPORTING
Grade based on the charity's public reporting of the work it does and the results it achieves.
DEMONSTRATED IMPACT
The demonstrated impact per dollar Ci calculates from available program information.
NEED FOR FUNDING
Charity's cash and investments (funding reserves) relative to how much it spends on programs in most recent year.
CENTS TO THE CAUSE
For a dollar donated, after overhead costs of fundraising and admin/management (excluding surplus) 66 cents are available for programs.
My anchor
About CARE Canada:
Founded in 1945, CARE International consists of 14 national divisions, including CARE Canada, based in Ottawa. U.S. President Truman sent the first CARE Package in 1946 as part of relief efforts in the aftermath of World War II. Since then, CARE has worked to save lives, reduce poverty, and promote social justice. CARE Canada states that 1.2 billion people live in extreme poverty and places a strong focus on helping women and girls to overcome poverty.
CARE Canada's three largest programs are Humanitarian Action; Food, Nutrition, and Resilience to Climate Change; and Women's Economic Empowerment.
Humanitarian Action represented 59% of program costs in F2020. CARE Canada responds to global crises and conflicts by funding emergency aid programs. In F2020, CARE Canada states that it supported 175,000 people living in refugee camps due to violence in South Sudan. The charity also runs projects responding to humanitarian crises and covid-19 outbreaks in India, Syria, Lebanon, and Venezuela.
Food, Nutrition, and Resilience to Climate Change projects were 21% of program costs in F2020. These programs aim to improve nutrition among women and children facing food insecurity and help women farmers sell produce to earn money. CARE also works with communities to improve farming techniques so crops can withstand the effects of climate change. Between 2016 and 2020, CARE Canada reached 188,958 people through nutrition education and training programs. In F2020, it also supported 522 local coffee producers, 70% of whom were women.
Women's Economic Empowerment made up 9% of program costs. CARE Canada helps to create Village Savings and Loan Associations (VLSAs) of around 20 women each to encourage saving and financial independence. CARE Canada also runs programs to train women entrepreneurs in starting their own businesses. In F2020, it worked with 15 women's groups in Morocco through its entrepreneurship programs.
The remaining 11% of program costs included Sexual, Reproductive, and Maternal Health (5%); Other Programs (5%); and A Life Free from Violence (less than 1%). In F2020, CARE Canada helped 171,600 women access reproductive and maternal health services.
My anchor
Results and Impact
Through its nutrition programs, CARE Canada trains health workers in adolescent nutrition, educates parents on healthy eating, and improves access to clean drinking water. Between 2016 and 2020, CARE Canada measured outcomes of infants reached by its nutrition programs. It states that the percentage of infants being breastfed rose from 56% to 76% over five years. Infants aged 6 to 23 receiving minimum dietary diversity also increased from 26% to 47% of all infants. As a result, childhood stunting related to malnutrition decreased from 44% to 33% over the five years.
While Ci highlights these key results, they may not be a complete representation of CARE Canada's results and impact.
Charity Intelligence has given CARE Canada a Low impact rating based on demonstrated impact per dollar spent.
Impact Rating: Low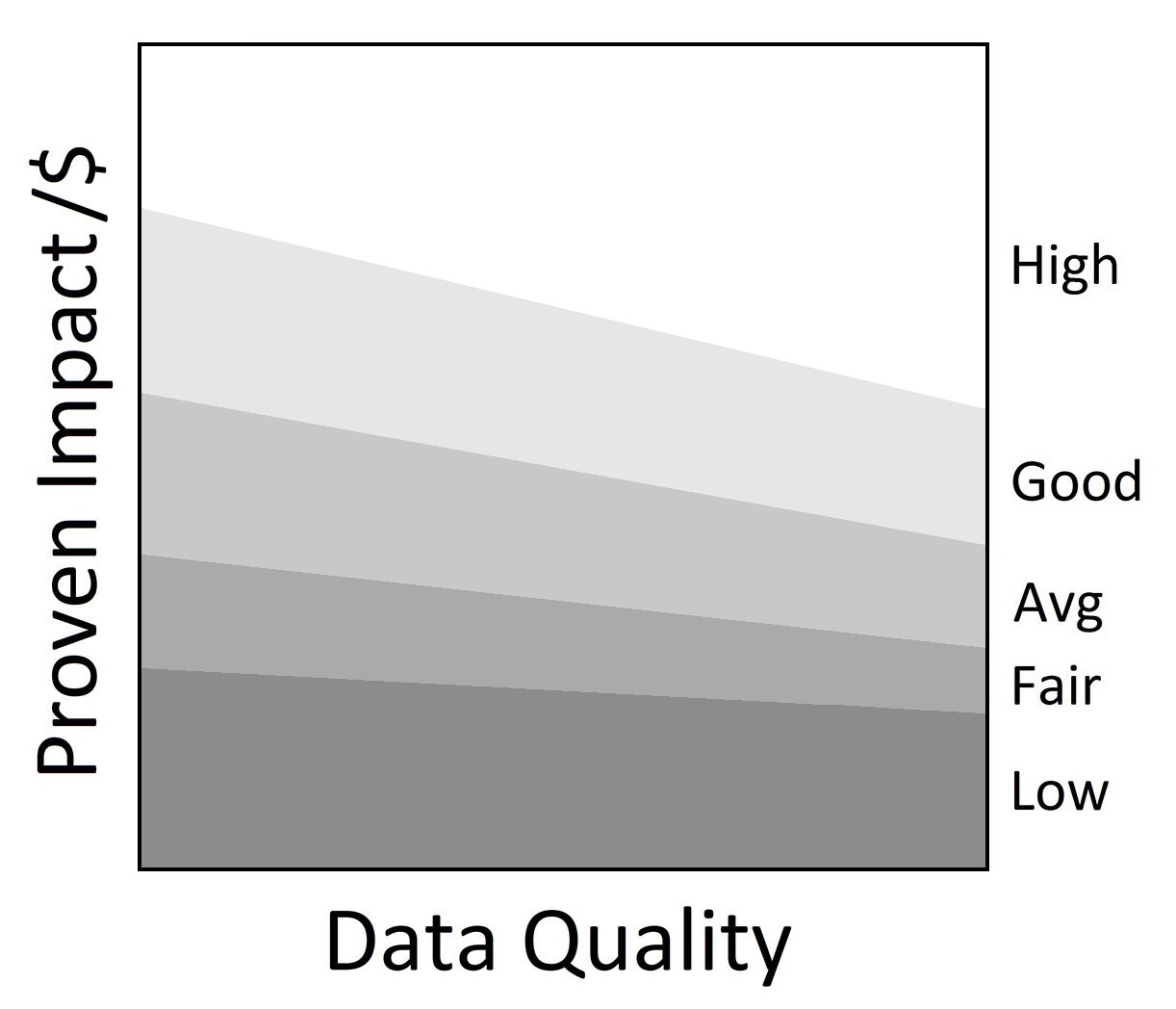 •
My anchor
CARE Canada received $5.5m in Canadian donations in F2020, along with $8.5m in donated services in Kenya and Zimbabwe. It also received $37.4m in international donations, representing 38% of revenues, and $45.2m in Canadian government funding, representing 46% of revenues.
Administrative costs are 13% of revenues (less investment income) and fundraising costs are 21% of donations. This results in total overhead spending of 34%. For every dollar donated, 66 cents go to the cause. This is just within Ci's reasonable range for overhead spending. CARE Canada has $24.7m in funding reserves, which can cover 33% or nearly 4 months of annual program costs.
CARE Canada used external fundraisers in F2020. The charity spent $453k to raise $195k from external fundraisers, at a cost of $2.32 per dollar raised.
Charity Intelligence has sent this update to CARE Canada for review. Changes and edits may be forthcoming.
Updated on May 26, 2021 by Eric Zhao.
Financial Review

Financial Ratios

Fiscal year ending June

2020
2019
2018
Administrative costs as % of revenues
13.3%
12.5%
10.9%
Fundraising costs as % of donations
21.0%
26.8%
15.6%
Total overhead spending
34.3%
39.3%
26.5%
Program cost coverage (%)
32.5%
38.3%
36.6%
Summary Financial Statements

All figures in $000s

2020
2019
2018
Donations
5,534
6,335
9,484
International donations
37,397
41,574
48,514
Goods in kind
8,459
7,137
7,464
Government funding
45,162
51,206
56,710
Investment income
244
109
179

Other income

1,698

1,390

1,310

Total revenues

98,494

107,751

123,661

Program costs - International
75,878
86,014
100,799
Grants
81
46
114
Donated goods exp
8,459
7,137
7,464
Administrative costs
13,062
13,431
13,466

Fundraising costs

1,161

1,700

1,476

Total spending

98,641

108,328

123,319

Cash flow from operations
(147)
(577)
342
Capital spending
665
167
12
Funding reserves
24,706
32,952
36,970
Note: According to its financial notes, CARE Canada allocated its overseas administrative costs to program spending. Ci removed these amounts from program costs and reported them as administrative costs. Ci reported contributions in kind separately from international donations and program costs. Ci reported grants to qualified donees from the charity's T3010 filings with the CRA, and removed the amounts from program costs. Ci removed amortization from program, administrative, and fundraising costs on a pro-rata basis.
Salary Information
| | |
| --- | --- |
| $350k + | 0 |
| $300k - $350k | 0 |
| $250k - $300k | 1 |
| $200k - $250k | 0 |
| $160k - $200k | 6 |
| $120k - $160k | 3 |
| $80k - $120k | 0 |
| $40k - $80k | 0 |
| < $40k | 0 |
Information from most recent CRA Charities Directorate filings for F2020