STAR RATING

Ci's Star Rating is calculated based on the following independent metrics:
RESULTS REPORTING
Grade based on the charity's public reporting of the work it does and the results it achieves.
DEMONSTRATED IMPACT
The demonstrated impact per dollar Ci calculates from available program information.
NEED FOR FUNDING
Charity's cash and investments (funding reserves) relative to how much it spends on programs in most recent year.
CENTS TO THE CAUSE
For a dollar donated, after overhead costs of fundraising and admin/management (excluding surplus) 55 cents are available for programs.
My anchor
About CARE Canada:
CARE Canada is a 2-star charity. It is financially transparent and has an average results reporting grade. However, its overhead costs are outside of Ci's reasonable range and it has Low demonstrated impact.
Founded in 1945, CARE International consists of 14 national divisions, including CARE Canada, based in Ottawa. U.S. President Truman sent the first CARE Package in 1946 as part of relief efforts in the aftermath of World War II. Since then, CARE has worked to save lives, reduce poverty, and promote social justice. CARE Canada states that 1.2 billion people live in extreme poverty and places a strong focus on helping women and girls to overcome poverty.
CARE Canada's three largest programs are Humanitarian Action; Food, Nutrition, and Resilience to Climate Change; and Women's Economic Empowerment. CARE Canada worked on 43 projects and initiatives in 30 countries in F2021.
Humanitarian Action represented 60% of program costs in F2021. In response to the explosions in Beirut, Lebanon, CARE Canada supported 7,565 individuals. It also provided cash to 249 households for protection assistance. This reached 156 business owners and employees, impacting 54 businesses.
Food, Nutrition, and Resilience to Climate Change projects were 18% of program costs. The Southern African Nutrition Initiative (SANI) works to help address undernutrition in Malawi, Mozambique, and Zambia. The project supported 82,062 individuals in F2021.
Women's Economic Empowerment made up 14% of program costs. CARE Canada helps to create Village Savings and Loan Associations (VSLAs) of around 20 women each to encourage saving and financial independence. CARE Canada also runs programs to train women entrepreneurs in starting their own businesses. In West Bank and Gaza, CARE Canada's OBADER program helped train participants on how to overcome market barriers. It also trained entrepreneurs on environmentally friendly business practices. The program supported 80,993 individuals in F2021. In Morocco, the WESE program helps women with small businesses. It supported 1,107 individuals in F2021. The VSLA in Morocco had 803 new members.
The remaining 8% of program costs included Sexual, Reproductive, and Maternal Health (5%); Other Programs (3%); and A Life Free from Violence (less than 1%). CARE Canada helped support 51,501 individuals in Northeast Nigeria receive access to Sexual and Reproductive Health and Rights and Gender-Based Violence services over two years (F2020-21).
My anchor
Results and Impact
87% of targeted women in the OBADER program reported that they were able to improve their communication skills. On average, women's sales increased by 1,883 NIS (Israeli New Shekel) per month (approximately $707 CAD at time of this publication).
Under the SANI program 82% of women exclusively breastfed. This is 10% over CARE's target.
While Ci highlights these key results, they may not be a complete representation of CARE Canada's results and impact.
Charity Intelligence has given CARE Canada a Low impact rating based on demonstrated impact per dollar spent.
Impact Rating: Low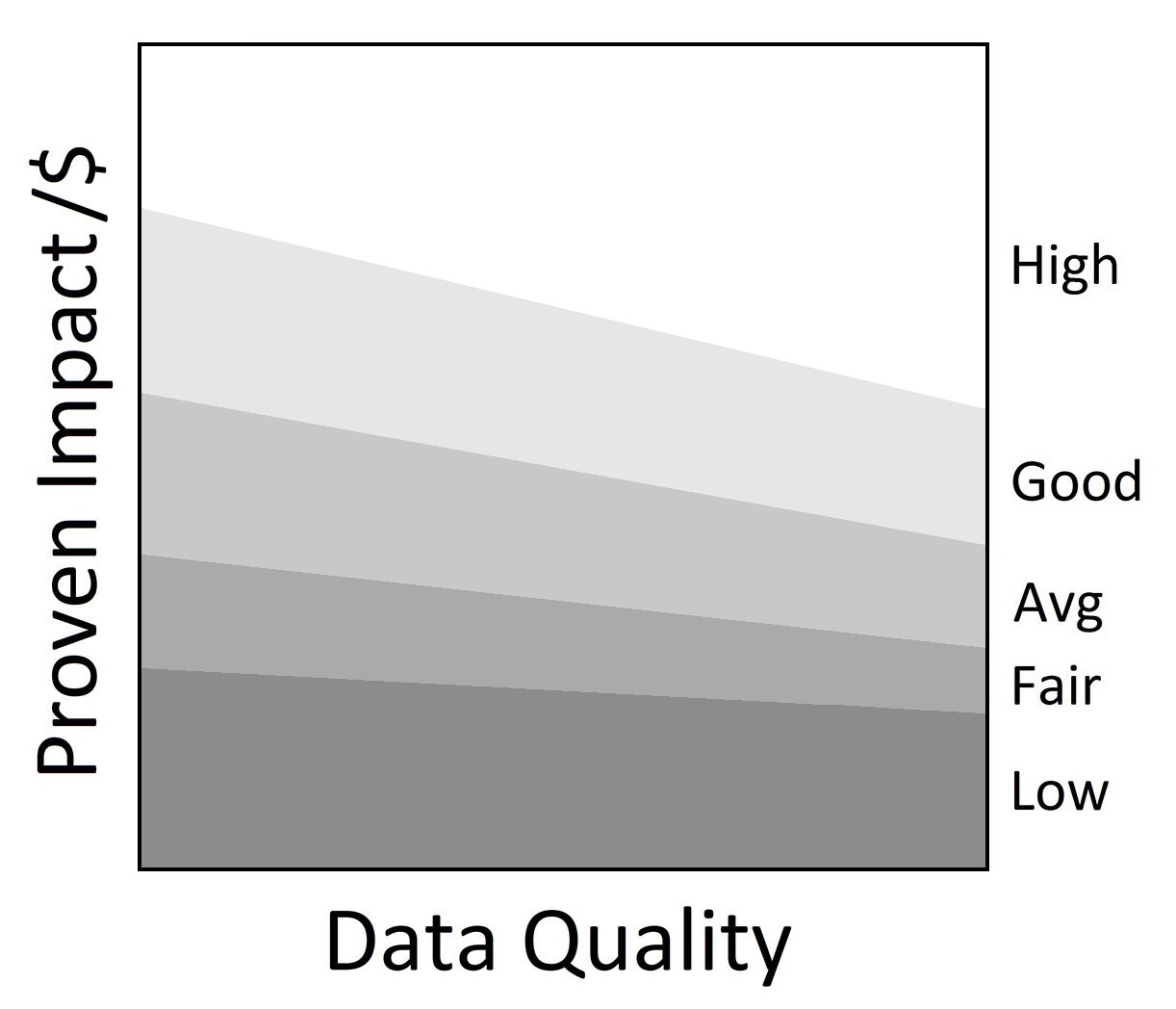 •
My anchor
In 2021, CARE Canada transferred oversight of country offices in Zambia, Zimbabwe, Kenya, and CHAD to another CARE International member. CARE Canada transferred revenues and expenses from discontinued operations to other CARE International members. Revenues transferred were $37.3m in F2021 and $49.3m in F2020. Expenses transferred were $37.8m in F2021 and $50.7m in F2020. Values for F2020 have been restated.
CARE Canada received $5.4m in Canadian donations and $1.0m in international donations in F2021. CARE Canada received $37.3m in government funding which is 83% of total revenues in F2021. Administrative costs are 23% of revenues (less investment income) and fundraising costs are 22% of donations. This results in total overhead spending of 45%. For every dollar donated, 55 cents go to the cause. This is outside of Ci's reasonable range for overheads spending. CARE Canada's net funding reserves of $29.9m can cover program costs at the F2021 level for nearly one year.

CARE Canada used external fundraisers in F2020. The charity spent $447k to raise $153k from external fundraisers, at a cost of $2.92 per dollar raised.
Charity Intelligence has sent this update to CARE Canada for review. Changes and edits may be forthcoming.

Updated on July 15, 2022 by Emily Downing.
Financial Review

Financial Ratios

Fiscal year ending June

2021
2020
2019
Administrative costs as % of revenues
23.5%
23.9%
12.5%
Fundraising costs as % of donations
21.7%
21.0%
26.8%
Total overhead spending
45.2%
44.9%
39.3%
Program cost coverage (%)
92.4%
67.9%
38.3%
Summary Financial Statements

All figures in $000s

2021
2020
2019
Donations
5,423
5,534
6,335
International donations
1,007
1,001
41,574
Goods in kind
0
0
7,137
Government funding
37,293
42,113
51,206
Investment income
29
244
109

Other income

1,246

284

1,390

Total revenues

44,998

49,176

107,751

Program costs - International
32,350
36,310
86,014
Grants
47
81
46
Donated goods exp
0
0
7,137
Administrative costs
10,561
11,708
13,431

Fundraising costs

1,177

1,159

1,700

Total spending

44,136

49,258

108,328

Cash flow from operations
862
(82)
(577)
Capital spending
82
665
167
Funding reserves
29,944
24,706
32,952
Note: According to its financial notes, CARE Canada allocated its overseas administrative costs to program spending. Ci removed these amounts from program costs and reported them as administrative costs. Ci reported contributions in kind separately from international donations and program costs. Ci reported grants to qualified donees from the charity's T3010 filings with the CRA, and removed the amounts from program costs. Ci removed amortization from program, administrative, and fundraising costs on a pro-rata basis.
Salary Information
| | |
| --- | --- |
| $350k + | 0 |
| $300k - $350k | 0 |
| $250k - $300k | 1 |
| $200k - $250k | 0 |
| $160k - $200k | 3 |
| $120k - $160k | 4 |
| $80k - $120k | 2 |
| $40k - $80k | 0 |
| < $40k | 0 |
Information from most recent CRA Charities Directorate filings for F2021