STAR RATING

Ci's Star Rating is calculated based on the following independent metrics:
RESULTS REPORTING
Grade based on the charity's public reporting of the work it does and the results it achieves.
DEMONSTRATED IMPACT
The demonstrated impact per dollar Ci calculates from available program information.
NEED FOR FUNDING
Charity's cash and investments (funding reserves) relative to how much it spends on programs in most recent year.
CENTS TO THE CAUSE
For a dollar donated, after overhead costs of fundraising and admin/management (excluding surplus) 75 cents are available for programs.
My anchor
About Kids Help Phone:
Founded in 1989, Kids Help Phone provides anonymous support to young people in crisis. It provides free and confidential counselling, referrals, and information. It runs a hotline and online chat service for kids to connect with professional counselors, and a text messaging service where young people can reach out for advice. The service is available to children, teens, and young adults seeking advice on a variety of issues including mental/emotional health, peer relationships, family relationships, abuse, and suicide.  
Every day, 846 people call Kids Help Phone for support, and 592 people text. An average phone call lasts 32 minutes and an average text conversation lasts 48 minutes. The charity spent $9.4m on its phone, online chat, and text support programs in F2020. It costs Kids Help Phone $28 to provide an hour of support. 43% of phone calls are about mental and emotional health issues, while the most common topic in text conversations is dealing with stress and anxiety. Phone calls and online chats are handled by professional counsellors, while text conversations are carried out with volunteers who complete a 36-hour training course before their first conversation.
KHP spent $684k on research and development for its support programs. 
Kids Help Phone gives $8.0m to Good2Talk and Wellness Together Canada (WTC). Good2Talk is a helpline and text service targeted specifically at post-secondary students in Ontario and Nova Scotia. Wellness Together Canada is intended to help people struggling with substance abuse issues and mental health during covid-19 lockdowns. WTC is a collaboration between KHP, the Canadian government, Homewood Health, and Stepped Care Solutions. It is a text and phone helpline as well as a website that helps people track their wellness and find resources.
My anchor
Results and Impact
In May 2021, 74% of people who texted Kids Help Phone said they felt better after texting and 72% said that they shared something they had never shared with anyone before.
In 2014, Kids Help Phone evaluated the effect of its phone and chat counselling, receiving completed questionnaires from 232 phone counselling users and 230 online chat users. Most of the kids were more optimistic following counselling. 73% of callers and 64% of online chatters reported after contact that they felt that their future would be better. The magnitude of increase in optimism was greater for callers than online chatters. After only one session, 85% of callers and 65% of online chatters reported that they felt less distressed. 
While Ci highlights these key results, they may not be a complete representation of Kids Help Phone's results and impact. 
Charity Intelligence has given Kids Help Phone a Low impact rating based on demonstrated impact per dollar spent.
Impact Rating: Low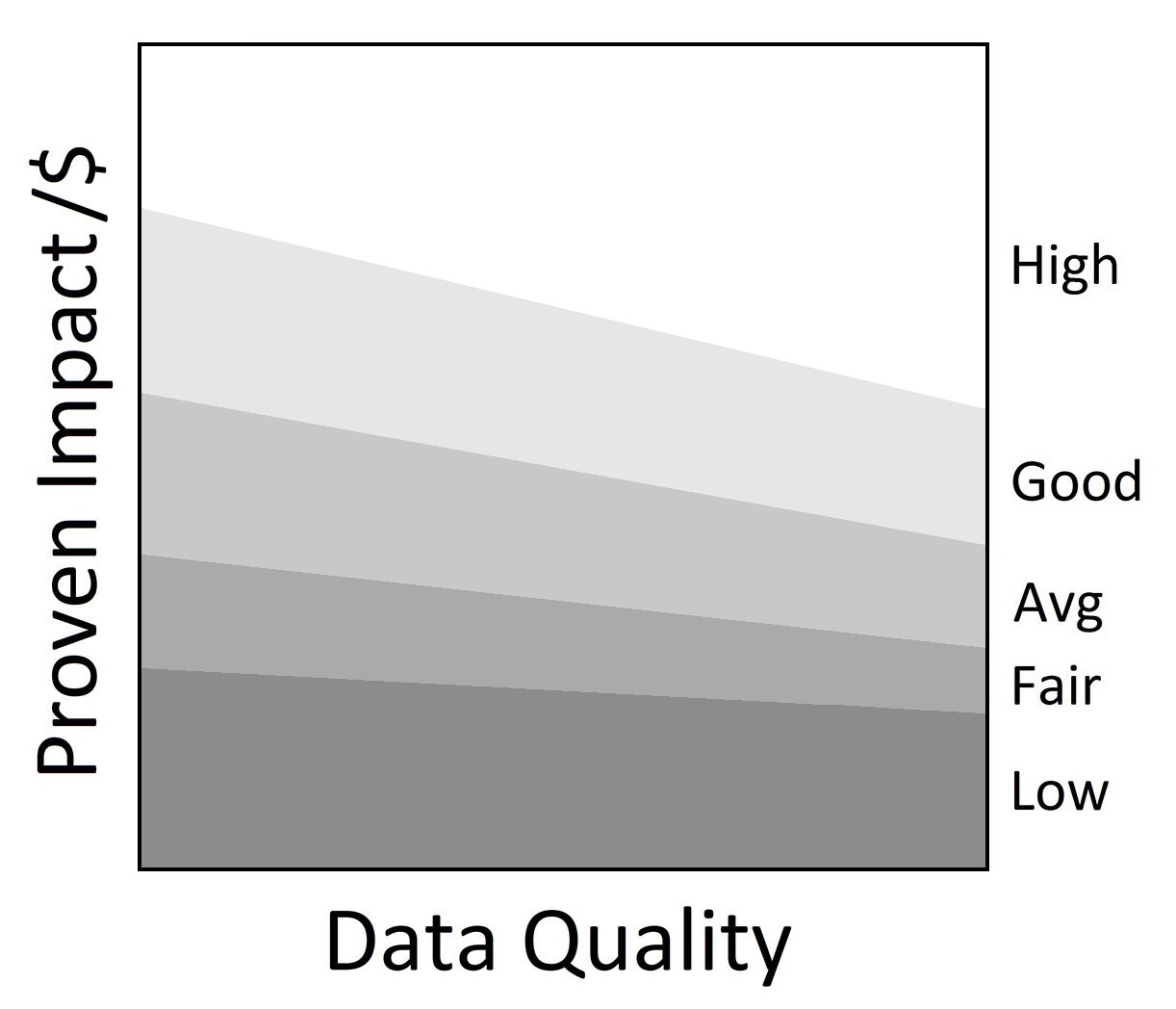 •
My anchor
Kids Help Phone received donations and special event revenue of $17.3m in F2020. The charity received $23.2m in government funding, representing 57% of total revenue. Administrative costs are 5% of revenues less investment income, and fundraising costs are 20% of donations. This results in total overhead spending of 25%. For every dollar donated, 75 cents go to the cause, which is inside Ci's reasonable range for overhead spending. Kids Help Phone has funding reserves of $27.6m which could cover 1.5 years of program costs. 
In F2019, Kids Help Phone paid $49k to external fundraisers that collected $22k in donations for the charity. This means that Kids Help Phone paid $2.23 per dollar raised. Kids Help Phone has been paying more than $2.20 per dollar raised every year since F2016. 
This charity report is an update that has been sent to Kids Help Phone for review. Changes and edits may be forthcoming. 
Updated on June 17, 2021 by Asha McMullin.
Financial Review

Financial Ratios

Fiscal year ending December

2020
2019
2018
Administrative costs as % of revenues
4.5%
8.7%
6.5%
Fundraising costs as % of donations
20.1%
36.8%
32.3%
Total overhead spending
24.6%
45.5%
38.8%
Program cost coverage (%)
152.8%
75.5%
48.7%
Summary Financial Statements

All figures in $000s

2020
2019
2018
Donations
13,106
6,267
6,392
Goods in kind
143
217
274
Government funding
23,233
7,913
7,530
Special events
4,179
6,184
6,260
Investment income
127
67
64

Other income

168

82

41

Total revenues

40,957

20,730

20,561

Program costs
18,085
13,885
13,858
Administrative costs
1,823
1,787
1,332

Fundraising costs

3,475

4,586

4,084

Total spending

23,384

20,258

19,275

Cash flow from operations
17,573
472
1,286
Funding reserves
27,640
10,489
6,748
Salary Information
| | |
| --- | --- |
| $350k + | 0 |
| $300k - $350k | 1 |
| $250k - $300k | 0 |
| $200k - $250k | 2 |
| $160k - $200k | 1 |
| $120k - $160k | 4 |
| $80k - $120k | 2 |
| $40k - $80k | 0 |
| < $40k | 0 |
Information from most recent CRA Charities Directorate filings for F2019