STAR RATING

Ci's Star Rating is calculated based on the following independent metrics:
RESULTS REPORTING
Grade based on the charity's public reporting of the work it does and the results it achieves.
DEMONSTRATED IMPACT
The demonstrated impact per dollar Ci calculates from available program information.
NEED FOR FUNDING
Charity's cash and investments (funding reserves) relative to how much it spends on programs in most recent year.
CENTS TO THE CAUSE
For a dollar donated, after overhead costs of fundraising and admin/management (excluding surplus) 92 cents are available for programs.
My anchor
About Edmonton's Food Bank:
Founded in 1981, Edmonton's Food Bank (EFB), also known as Edmonton Gleaners Association, collects and distributes food to people in need. EFB also conducts research to find long-term solutions to the underlying causes of hunger. Edmonton's Food Bank states that it serves more than 21,000 people each month, and around 40% of its clients are children.
Edmonton's Food Bank's main program is food distribution. It distributes food through a variety of community programs that aim to combat food insecurity, such as Hampers, Agency Meal and Snack Programs, Emergency Bags, S.N.A.C.K Programs, After the Bell, and Beyond Food. It did not provide a spending breakdown for these programs in F2020.
In F2020, Edmonton's Food Bank distributed $25.4m in food donations and spent a further $2.1m on buying food. In total, it gave out 4.8 million kg of food during the year (4.3 million kg in F2019). EFB distributes food to more than 250 local agencies, shelters, churches, school programs, and food depots to reach people in need. This includes 80 schools that EFB works with through its S.N.A.C.K (Supporting Nutrition For All Classes And Kids) Programs. Edmonton's Food Bank reports that it helped local agencies distribute more than 300,000 meals and snacks each month in F2020.
EFB also prepares and distributes food hampers to combat food insecurity. Food hampers are specialized food supply boxes created based on each client's needs, such as household size and dietary restrictions. Clients can also request additional supplies, including pet food, school snacks, and toiletries. In F2020, the charity provided food hampers to 60,896 people (62,323 in F2019). During the year, Edmonton's Food Bank distributed 32,733 litres of milk (33,000 litres in F2019) and 131,040 dozen eggs (133,560 dozen in F2019).
Edmonton's Food Bank conducted surveys in 2015 and 2018 to learn more about the needs and demographics of its clients. In 2018, EFB found that only 21% of its clients were employed (down from 29% in 2015) and 75% had household incomes below $25k (up from 53% in 2015). Edmonton's Food Bank created its Beyond Food program to address client needs and promote self-sufficiency. Beyond Food provides job skills training, computer literacy skills, first aid training, and counselling services. In F2020, EFB reached 656 clients through Beyond Food.
My anchor
Results and Impact
Edmonton's Food Bank provides emergency food bags for the Edmonton Police Service and various social service providers that work with individuals in crisis. EFB prepares emergency bags with non-perishable items, such as canned soup, canned vegetables, peanut butter, bottled water, and juice. For certain agencies, EFB also includes feminine hygiene products, diapers, and baby formula. In F2020, EFB distributed 321 emergency bags through the police.
While Ci highlights these key results, they may not be a complete representation of Edmonton's Food Bank's results and impact.
Charity Intelligence has given Edmonton's Food Bank a Good impact rating, based on its demonstrated impact per dollar spent.
Impact Rating: Good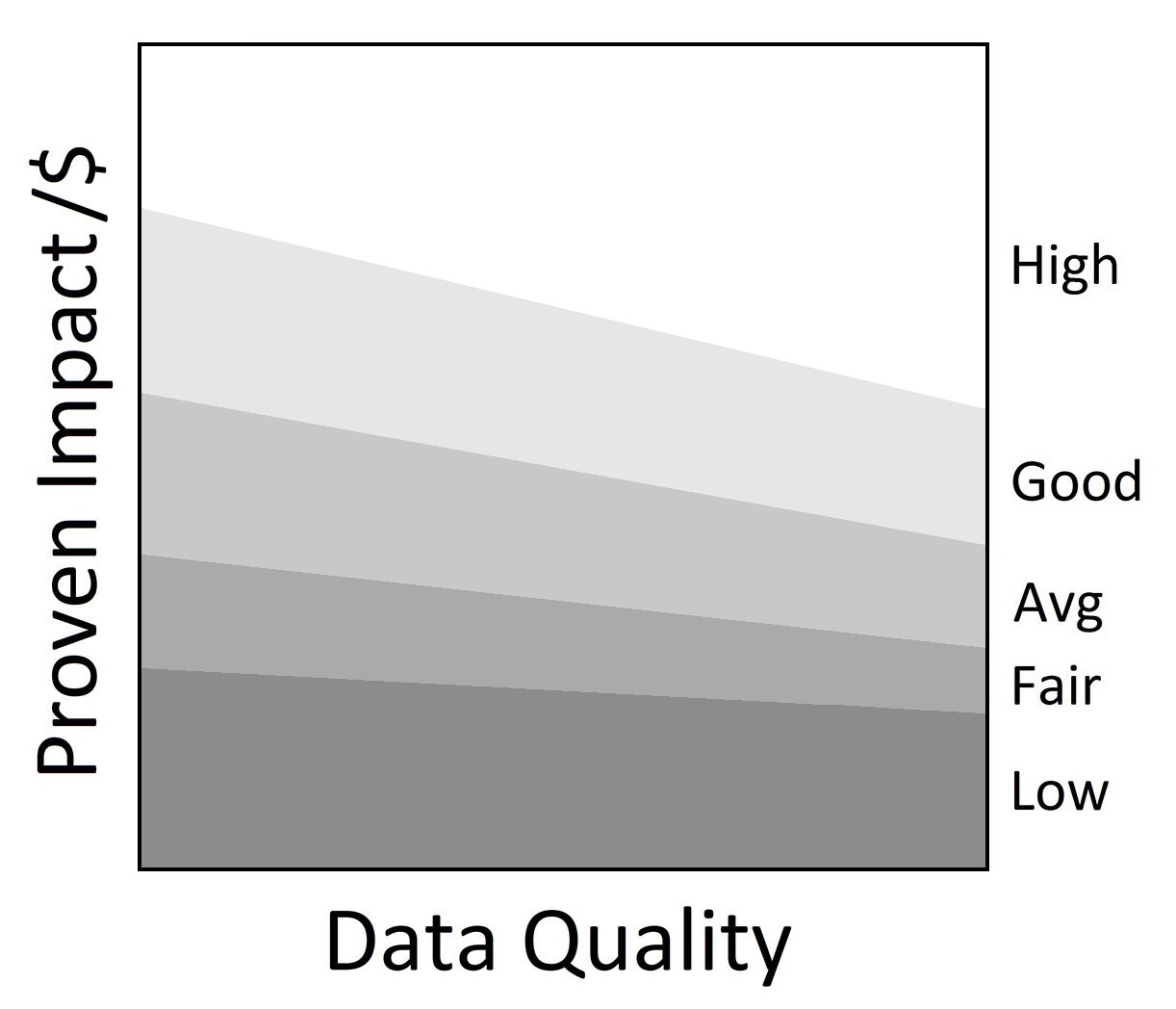 •
My anchor
Edmonton's Food Bank is a Major 100 charity, one of Canada's largest charities, with $13.1m in cash donations and $25.4m in donated food in F2020. It also received $2.2m in government funding during the year. Administrative costs are 2% of revenues (less investment income) and fundraising costs are 6% of cash donations. This results in total overhead spending of 8%. For every dollar donated to the charity, 92 cents go to the cause. This is within Ci's reasonable range for overhead spending.
Edmonton's Food Bank has total funding reserves of $12.4m. Excluding the cost of donated food, funding reserves can cover around 2.2 years of annual program costs. EFB's program cost coverage ratio spiked in F2020 mainly due to a 148% increase in donations from the year before.
Charity Intelligence has sent this update to Edmonton's Food Bank for review. Changes and edits may be forthcoming.
Updated on June 14, 2021 by Eric Zhao.
Financial Review

Financial Ratios

Fiscal year ending December

2020
2019
2018
Administrative costs as % of revenues
1.5%
2.4%
2.6%
Fundraising costs as % of donations
6.3%
11.7%
13.7%
Total overhead spending
7.8%
14.1%
16.3%
Program cost coverage (%)
218.8%
139.0%
150.4%
Summary Financial Statements

All figures in $000s

2020
2019
2018
Donations
13,107
5,292
5,277
Goods in kind
25,423
22,940
22,109
Government funding
2,155
235
0

Investment income

143

170

47

Total revenues

40,827

28,638

27,433

Program costs
5,669
3,589
3,162
Donated goods exp
25,423
22,940
22,109
Administrative costs
617
686
711
Fundraising costs
826
620
725

Other costs

33

36

32

Total spending

32,568

27,871

26,738

Cash flow from operations
8,259
767
695
Capital spending
981
534
641
Funding reserves
12,404
4,990
4,756
Note: Ci excluded amortization of deferred capital contributions, affecting revenues by ($77k) in F2020, ($75k) in F2019, and ($76k) in F2018. Ci included realized and unrealized gains (losses) in investment income, affecting revenues by $39k in F2020, $93k in F2019, and ($19k) in F2018. Ci reported government funding from the charity's T3010 filings with the CRA, and removed the amounts from donations. Ci reported program, administrative, and fundraising costs from T3010 filings. Ci included interest expenses in other costs rather than administration and excluded amortization, which was classified as other costs on T3010 filings. 
Salary Information
| | |
| --- | --- |
| $350k + | 0 |
| $300k - $350k | 0 |
| $250k - $300k | 0 |
| $200k - $250k | 0 |
| $160k - $200k | 0 |
| $120k - $160k | 1 |
| $80k - $120k | 2 |
| $40k - $80k | 7 |
| < $40k | 0 |
Information from most recent CRA Charities Directorate filings for F2020