STAR RATING

Ci's Star Rating is calculated based on the following independent metrics:
RESULTS REPORTING
Grade based on the charity's public reporting of the work it does and the results it achieves.
DEMONSTRATED IMPACT
The demonstrated impact per dollar Ci calculates from available program information.
NEED FOR FUNDING
Charity's cash and investments (funding reserves) relative to how much it spends on programs in most recent year.
CENTS TO THE CAUSE
For a dollar donated, after overhead costs of fundraising and admin/management (excluding surplus) 73 cents are available for programs.
My anchor
About Evangel Hall Mission:
Founded in 1913 by the Presbyterian Church in Canada, Evangel Hall Mission (ehm) helps poor, homeless, and isolated people in Toronto, Ontario. The charity runs three main programs: an adult drop-in centre, a dental clinic, and housing assistance. The charity also provides financial trusteeship and spiritual health services. A breakdown of spending on programs is not provided.
The Drop-in Centre provides meals, personal hygiene products, clothing, and Wi-Fi and telephone access to visitors. In F2020, ehm served 104,508 meals and provided 1,031 showers.  
Through its Residence Program, ehm provides tenants affordable housing. Additionally, ehm helps people find and secure stable housing through its Housing Help Program. The charity states that its Adelaide Residence provides 84 units of safe, self-contained, affordable housing units to tenants.
Evangel Hall's on-site Dental Clinic provides free oral healthcare services to anyone in need. In F2020, ehm had 46 new oral healthcare patients. The charity completed 186 appointments, providing 148 cleanings, fillings, extractions, or denture services.
Through its Financial Trusteeship Program, ehm helps people manage money, pay bills, and maintain housing. The charity states that demand for these services grew 40% from F2019 to F2020. In F2020, ehm provided 33 people budgeting help.
Evangel Hall's Spiritual Care Program provides spiritual care sessions, Sunday services, community dinners, memorial services, and referrals to other community agencies.
My anchor
Results and Impact
Evangel Hall reports that it served 104,508 meals to people in need in F2020. Additionally, ehm housed 110 homeless people in its shelter in F2020.
While Ci highlights these key results, they may not be a complete representation of ehm's results and impact.
Charity Intelligence scores Evangel Hall Mission as Low impact based on its demonstrated impact per dollar spent.
Impact Rating: Low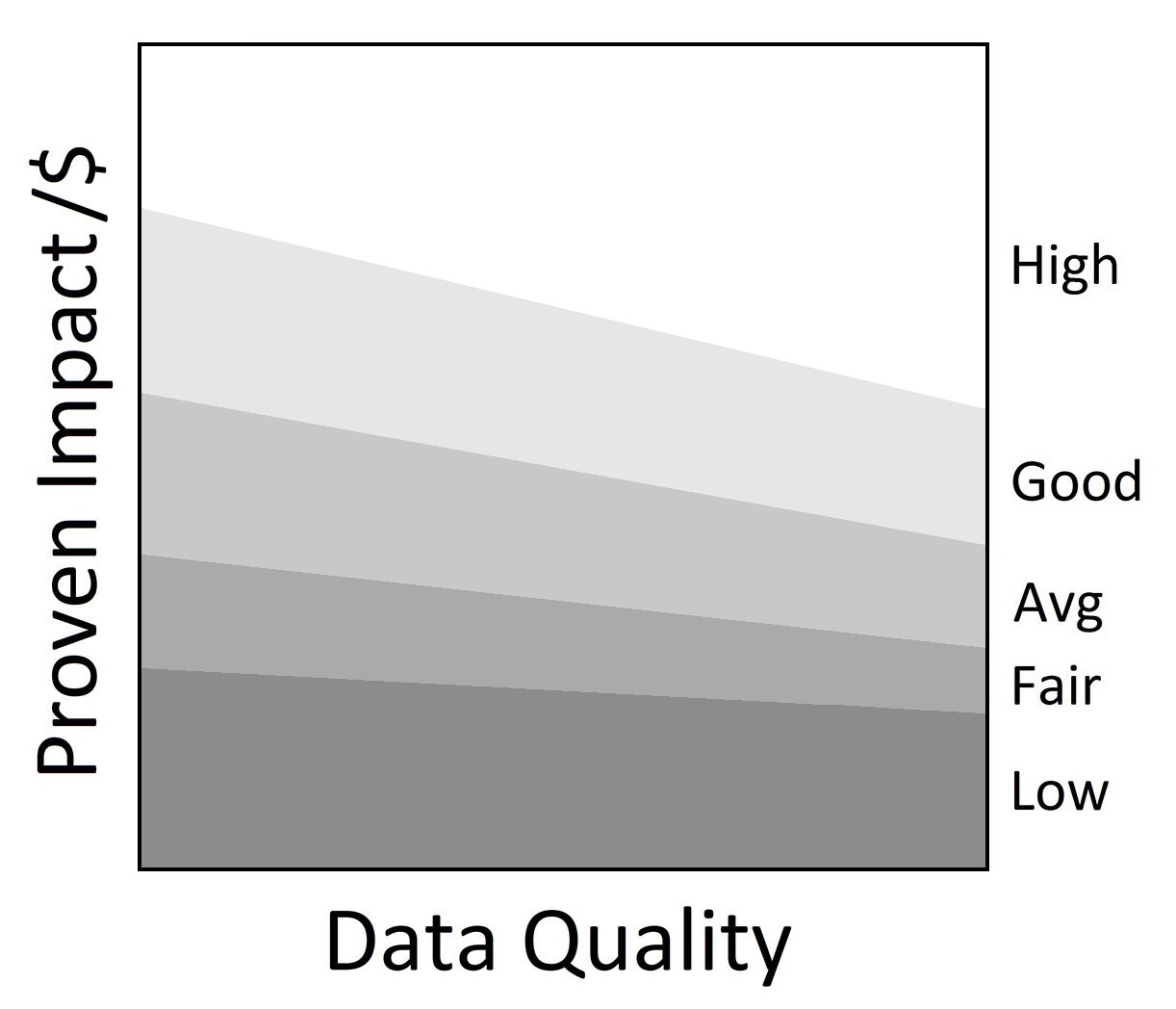 •
My anchor
Evangel Hall Mission had $1.7m in total donations and special events revenue in F2020. The charity also received $379k in rent from tenants. Administrative costs are 10% of revenues (excluding investment income), and fundraising costs are 17% of donations. This results in total overhead spending of 27%. For every dollar donated, 73 cents go to the cause, which is within Charity Intelligence's reasonable range for overhead spending. 
Evangel Hall has ($2.4m) in funding reserves, due to the possession of $4.3m in short-term and long-term debt. Excluding debt, the charity could cover 120% or 14 months of annual program costs with reserves.
Charity Intelligence has sent this update to Evangel Hall Mission for review. Changes and edits may be forthcoming.
Updated on June 22, 2021 by Sydney Olexa.
Financial Review

Financial Ratios

Fiscal year ending October

2020
2019
2018
Administrative costs as % of revenues
9.7%
8.9%
7.7%
Fundraising costs as % of donations
17.2%
18.0%
5.2%
Total overhead spending
26.9%
26.9%
12.9%
Program cost coverage (%)
(149.1%)
(210.7%)
(199.3%)
Summary Financial Statements

All figures in $s

2020
2019
2018
Donations
1,617,411
1,244,642
1,086,227
Government funding
881,988
861,250
855,388
Fees for service
378,906
327,638
324,463
Special events
71,964
162,528
165,653
Investment income
(61,174)
72,104
(6,864)

Other income

28,480

34,608

0

Total revenues

2,917,575

2,702,770

2,424,867

Program costs
1,597,898
1,532,383
1,895,519
Administrative costs
287,603
234,625
187,326
Fundraising costs
290,954
253,336
65,436

Other costs

88,835

78,630

83,753

Total spending

2,265,290

2,098,974

2,232,034

Cash flow from operations
652,285
603,796
192,833
Capital spending
48,268
103,864
0
Funding reserves
(2,382,531)
(3,228,826)
(3,777,412)
Note: Ci reported F2020 and F2019 administrative and fundraising costs from the charity's T3010 filings with the CRA. There is no F2018 T3010 filing for the charity available on the CRA's website. Subsidized rent is included in fees for service. Ci did not include amortization of deferred revenue for property and equipment, decreasing revenues by $14k in F2020, $8k in F2019, and $nil in F2018.
Salary Information
| | |
| --- | --- |
| $350k + | 0 |
| $300k - $350k | 0 |
| $250k - $300k | 0 |
| $200k - $250k | 0 |
| $160k - $200k | 0 |
| $120k - $160k | 0 |
| $80k - $120k | 4 |
| $40k - $80k | 6 |
| < $40k | 0 |
Information from most recent CRA Charities Directorate filings for F2020