STAR RATING

Ci's Star Rating is calculated based on the following independent metrics:
RESULTS REPORTING
Grade based on the charity's public reporting of the work it does and the results it achieves.
DEMONSTRATED IMPACT
The demonstrated impact per dollar Ci calculates from available program information.
NEED FOR FUNDING
Charity's cash and investments (funding reserves) relative to how much it spends on programs in most recent year.
CENTS TO THE CAUSE
For a dollar donated, after overhead costs of fundraising and admin/management (excluding surplus) 59 cents are available for programs.
My anchor
About Eva's:
Eva's is a 5-star charity with average demonstrated impact. The charity has a high results reporting grade, but overhead spending is outside of Charity Intelligence's reasonable range. 
A Charity Intelligence 2022 Top 10 Canadian Youth Impact Charity
Founded in 1989, Eva's Initiatives for Homeless Youth (Eva's) works to address and prevent youth homelessness in Toronto
. Eva's reports there are approximately 2,000 homeless youth nightly in Toronto.
By fulfilling short-term needs and working to address the root causes of homelessness, Eva's hopes that all youth will have a place to sleep
. The charity has homeless shelters, youth programs and transitional housing. The majority of Eva's clients are Black or identify as a part of a racialized group and are between the ages of 20 and 23.
In F2022,
Housing programs
accounted for 72% of total program spending.
This includes Eva's two youth homeless shelters and its Inter-dependent Living program, a transitional housing program with apartment-style spaces for homeless youth to live in for a year
. Eva's housed a total of 767 youth in F2022, 580 youth in shelters and 186 in transitional housing.
 Eva's supported 26% less youth in F2022,  despite an increase in bed count from 157 to 181 beds. Eva's reports this is due to youth staying longer at shelter sites, averaging nine- to 12-month-long stays. The charity's sites are 
its sites full each night, with occupancy rates averaging 98%. 
Eva's
Youth program
made up 28% of total program spending in F2022.
The charity provides life skills, employment training, and addiction programs for youth at its shelters
. In F2022, 117 youth received employment support.
Eva's also operates a printing service, which employs and trains youth experiencing or at risk of homelessness
.
My anchor
Results and Impact
In F2022, Eva's Initiatives for Homeless Youth sheltered 767 youth.
Eva's employment program helped 78 people get a job in F2022, a 169% increase over F2021. 25 youths also graduated from Eva's Graphic Communication and Print Training program. 
Through Eva's transitional housing program, YOUth Belong, 13 young people moved into independent housing
.
Eva's 2022 annual report and website provide excellent results reporting earning an A grade. For donors looking for more information, it is well worth the time to read Eva's report. 
While Ci highlights these key results, they may not be a complete representation of Eva's Initiatives for Homeless Youth's results and impact
.
Charity Intelligence has found Eva's to have Average impact, based on demonstrated impact per dollar spent
.
A Charity Intelligence 2022 Top 10 Canadian Youth Impact Charity
Impact Rating: Average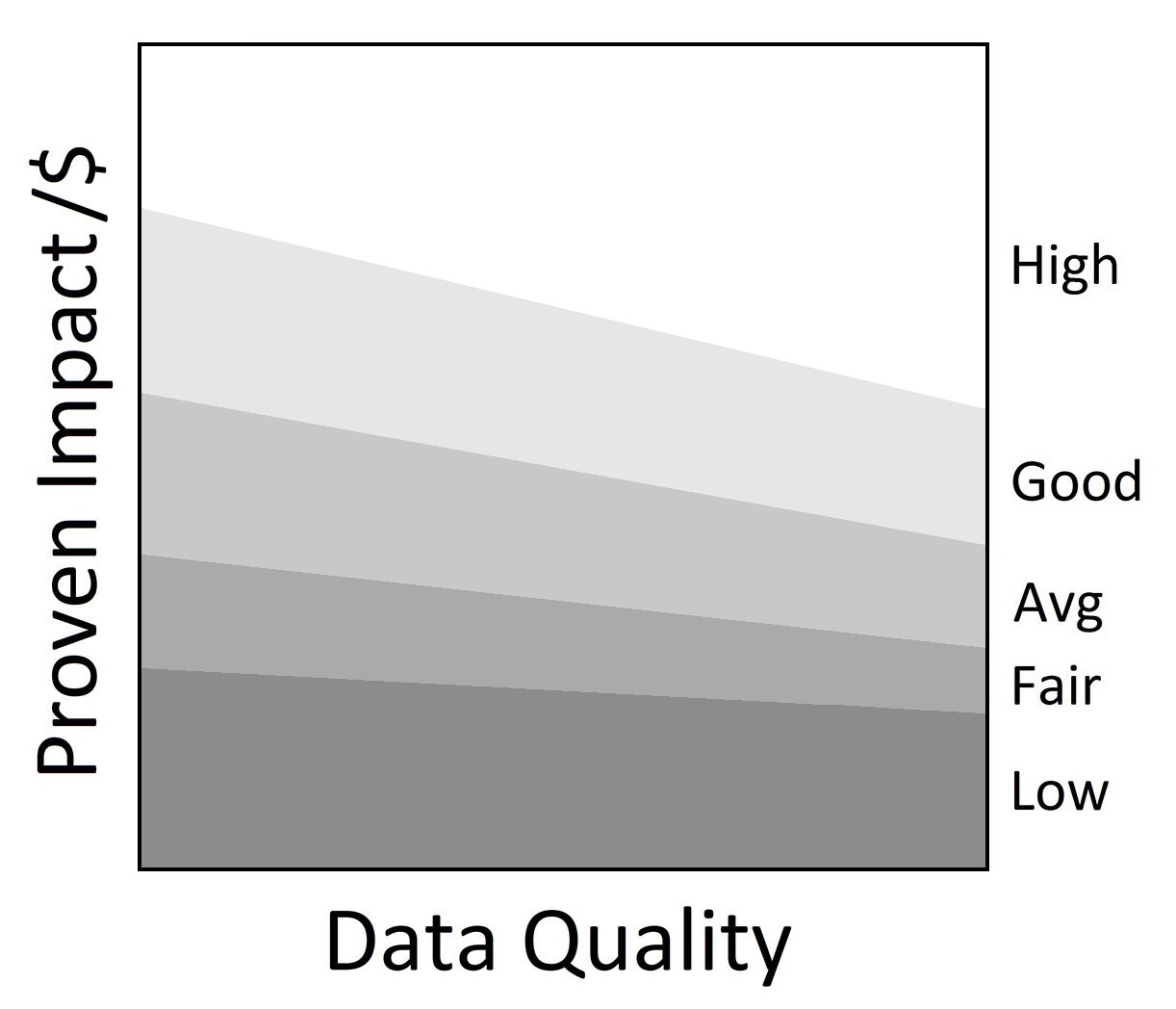 •
My anchor
In F2022, Eva's Initiatives for Homeless Youth received $6.1m in cash donations. The charity had $336k in business activities, representing revenues from its Print Shop. Eva's received $4.6m in government funding, representing 41% of total revenues.
Administrative costs are 22% of total revenue excluding investment income. Fundraising costs are 20% of donations. This results in total overhead spending of 41%. For every dollar donated to the charity 59 cents go to the cause. This falls outside Ci's reasonable range for overhead spending. Eva's has fallen outside of this range since 2014.  
Charity Intelligence usually sources Eva's government funding from its T3010 filing. Eva's management and its auditors, RSM Canada, fail to disclose this material source of funding. Instead federal and provincial funding is lumped in with donations and fundraising. In past years, federal and provincial funding is $6 million. Without this breakout, Charity Intelligence suspects that Eva's donations are materially overstated. This affects Eva's fundraising cost ratios. Charity Intelligence hopes to update this profile when Eva's fiscal 2022 T3010 data is posted. 
Eva's has $4.7m in reserve funds. These reserve funds are Eva's cash and investments and can cover program costs for six months. 
This charity report is an update that has been sent to Eva's for review. Changes and edits may be forthcoming.
Updated on May 23th 2023 by Brenleigh Jebb.
Financial Review

Financial Ratios

Fiscal year ending September

2022
2021
2020
Administrative costs as % of revenues
21.7%
14.6%
10.1%
Fundraising costs as % of donations
19.6%
41.5%
17.7%
Total overhead spending
41.3%
56.0%
27.8%
Program cost coverage (%)
50.0%
74.2%
53.8%
Summary Financial Statements

All figures in $000s

2022
2021
2020
Donations
6,146
2,962
5,409
Government funding
4,550
10,159
9,452
Business activities (net)
336
320
226
Investment income
20
16
40

Other income

29

97

20

Total revenues

11,080

13,553

15,148

Program costs
9,505
9,151
9,403
Administrative costs
2,402
1,973
1,530

Fundraising costs

1,206

1,228

955

Total spending

13,113

12,352

11,888

Cash flow from operations
(2,032)
1,202
3,260
Capital spending
37
1
14
Funding reserves
4,754
6,792
5,061
Note: Ci adjusted government funding to reconcile with the charity's CRA T3010 filing in F2021 and F2020. Ci was unable to adjust for deferred donations and grants as Eva's does not separate government deferred revenues from private deferred revenues on its financial statements. 
Salary Information
| | |
| --- | --- |
| $350k + | 0 |
| $300k - $350k | 0 |
| $250k - $300k | 0 |
| $200k - $250k | 0 |
| $160k - $200k | 1 |
| $120k - $160k | 2 |
| $80k - $120k | 7 |
| $40k - $80k | 0 |
| < $40k | 0 |
Information from most recent CRA Charities Directorate filings for F2021