STAR RATING

Ci's Star Rating is calculated based on the following independent metrics:
RESULTS REPORTING
Grade based on the charity's public reporting of the work it does and the results it achieves.
DEMONSTRATED IMPACT
The demonstrated impact per dollar Ci calculates from available program information.
NEED FOR FUNDING
Charity's cash and investments (funding reserves) relative to how much it spends on programs in most recent year.
CENTS TO THE CAUSE
For a dollar donated, after overhead costs of fundraising and admin/management (excluding surplus) 71 cents are available for programs.
My anchor
About Fresh Start Recovery Centre:
Fresh Start Recovery Centre is a 5-star rated charity and a top 10 impact charity. It has an above average results reporting grade and reasonable cents to the cause. 
Founded in 1992, Fresh Start Recovery Centre (Fresh Start) is a live-in alcohol and drug addiction treatment centre. According to the charity, 13.6% of Canadians are high-risk drinkers and 20% of these high-risk drinkers report some form of harm to themselves due to alcohol. In 2020, Fresh Start acquired South Country Treatment Centre and expanded its operations to treat both men and women in Calgary and Lethbridge, Alberta. Fresh Start's focus is its 14 to 16-week addiction treatment program. The charity recognizes that for recovery to be successful, family and friends must also heal. As such, Fresh Start also offers a Family Healing Program to support those related to an addict.  
A Charity Intelligence 2022 Top 10 Canadian Impact Charity
Fresh Start's Calgary location is a 40,000-square-foot home with 50 primary treatment beds for men. The house has 26 residents' rooms, counselling rooms, a meditation room, gymnasium, dining hall, weight room, games room, movie theatre, laundry room, wellness clinic, and more. Fresh Start's Lethbridge location has 23 beds and hosts both men and women.
Fresh Start Recovery Centre has two main programs: Treatment and Family Healing. The charity does not provide a breakdown of expenses among its programs.
Fresh Start's Treatment program offers one-on-one counselling, group healing, physical training, nutritious meals, and other supports. The program is based on the 12-step abstinence model of recovery, which focuses on a continued pursuit of abstinence. In F2021, 172 clients completed the program. Of the clients it served, 67% of clients were diagnosed with a mental health concern or psychiatric condition before attending Fresh Start.
The charity's Family Healing program helps people close to an addict deal with the effects of addiction and learn how to support their recovery process. The program runs one night a week for two hours over five weeks.
My anchor
Results and Impact
In 2013, Success Markets Inc. conducted an independent study of Fresh Start's impact on the community. SMI reports that 51% of men who completed a Fresh Start program in 2014 celebrated a year of post-treatment sobriety in 2015; this compares favourably with national rates of 5% to 10% in Canada.
Of the 120 men who graduated in 2020, 59 (49%) celebrated one full year of recovery in 2021.
The charity reports that 90% of participants described their overall mental health and well-being as good or very good during their group progress review. 
Considering Fresh Start's 59 graduates celebrating one year of recovery in 2021 and its total operating costs of $3.5m from 2020 (including $165k of amortization), it cost $59k to help an addict recover in 2021. This compares with costs of $50k in 2020 and $65k in 2019.  
While Ci highlights these key results, they may not be a complete representation of Fresh Start Recovery Centre's results and impact.
Charity Intelligence has rated Fresh Start as high impact based on demonstrated impact per dollar. Read our report on Fresh Start's impact to learn about its social return on investment and how we calculated it. 
Impact Rating: High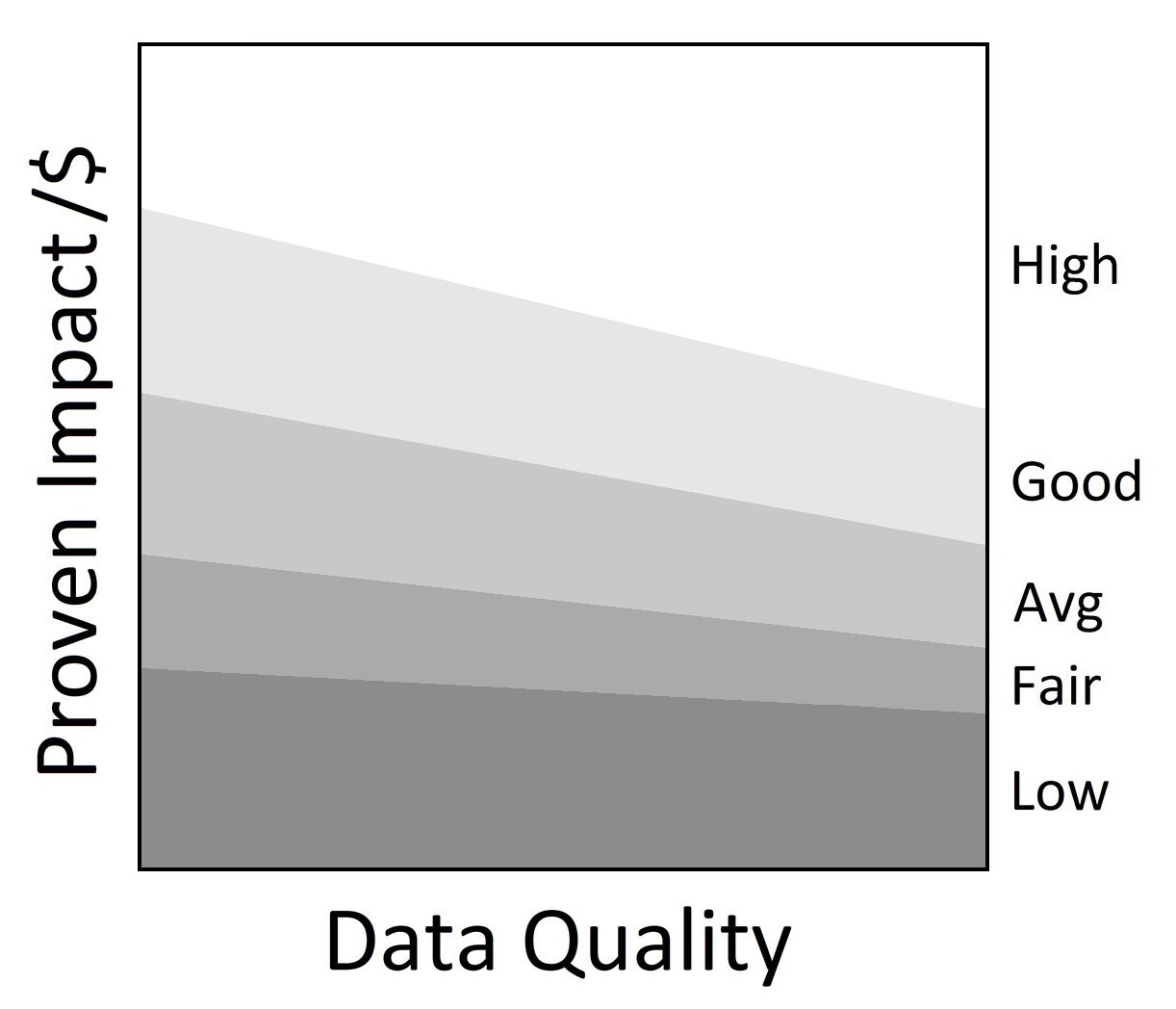 •
My anchor
Fresh Start Recovery Centre received $1.2m in donations in F2021. The charity also received $2.9m in government funding, representing 52% of total revenues. Administrative costs are 6% of revenues, and fundraising costs are 23% of donations. This means that Fresh Start spent 29% on overhead in F2021. For every dollar donated to the charity, 71 cents go to the cause, which is within Ci's reasonable range for overhead spending.
Fresh Start has $2.8m of funding reserves, compared to $544k in F2019. This increase is due to the charity paying off its long-term debt. With its funding reserves, the charity can cover just under seven months of annual program costs.
This charity report is an update that has been sent to Fresh Start Recovery Centre for review. Changes and edits may be forthcoming.
Updated on June 21, 2022 by Ann Lei.
Financial Review

Financial Ratios

Fiscal year ending December

2021
2020
2019
Administrative costs as % of revenues
5.6%
6.2%
4.1%
Fundraising costs as % of donations
22.9%
4.5%
30.0%
Total overhead spending
28.5%
10.7%
34.1%
Program cost coverage (%)
55.3%
51.4%
19.3%
Summary Financial Statements

All figures in $000s

2021
2020
2019
Donations
1,189
1,240
1,892
Government funding
2,880
1,566
512
Fees for service
1,485
1,239
1,627
Business activities (net)
0
22
(26)

Other income

9

280

6

Total revenues

5,564

4,347

4,011

Program costs
4,972
2,942
2,811
Administrative costs
312
270
163
Fundraising costs
272
55
568

Other costs

11

11

39

Total spending

5,568

3,278

3,581

Cash flow from operations
(4)
1,068
430
Capital spending
(189)
(15)
124
Funding reserves
2,751
1,513
544
Note: From 2017 to 2019, the Government of Alberta cumulatively donated $7.5m to construct the two new residential facilities. Fresh Start transferred ownership back to the Alberta government upon completion of the facilities in F2019. However, they are still being operated entirely by Fresh Start. For this reason, Ci has backed out the transfer from the financial analysis, reducing expenses in F2019 by $7.5m. Ci reported restaurant and food truck sales nets of costs. This reduced total revenues and expenses by $54k in F2019. Ci adjusted for disposal of property and equipment, affecting revenues by ($25k) in F2021, ($1k) in F2020, and ($nil) in F2019. Similarly, Ci backed out the write-down of Café out of expenses, decreasing total expenses by $125k in F2020. Capital expenditures are presented net of proceeds from the sale of capital assets, affecting capital expenditures by ($326k) in F2021, ($27k) in F2020, and ($nil) in F2019. The F2021 T3010 data was not available at the time of this update.
Salary Information
| | |
| --- | --- |
| $350k + | 0 |
| $300k - $350k | 0 |
| $250k - $300k | 0 |
| $200k - $250k | 0 |
| $160k - $200k | 1 |
| $120k - $160k | 1 |
| $80k - $120k | 3 |
| $40k - $80k | 5 |
| < $40k | 0 |
Information from most recent CRA Charities Directorate filings for F2020