STAR RATING

Ci's Star Rating is calculated based on the following independent metrics:
RESULTS REPORTING
Grade based on the charity's public reporting of the work it does and the results it achieves.
DEMONSTRATED IMPACT
The demonstrated impact per dollar Ci calculates from available program information.
NEED FOR FUNDING
Charity's cash and investments (funding reserves) relative to how much it spends on programs in most recent year.
CENTS TO THE CAUSE
For a dollar donated, after overhead costs of fundraising and admin/management (excluding surplus) 78 cents are available for programs.
My anchor
About Operation Eyesight Universal:
Founded in Calgary in 1963, Operation Eyesight Universal (Operation Eyesight) is an international aid charity that works to prevent blindness and restore sight. It works in Bangladesh, Ethiopia, Ghana, India, Kenya, Liberia, Nepal, and Zambia, and plans to expand to Malawi, the Maldives, Sri Lanka, Tanzania, and Zimbabwe. The charity reports that 1.1 billion people around the world have vision loss and 90% of cases occur in developing countries. It also states that around 90% of all cases of blindness are avoidable, or due to preventable conditions such as cataracts and trachoma.
A Charity Intelligence 2021 Top 10 Impact Charity
Operation Eyesight's services begin with training community health workers (CHWs) from local hospitals. Local health workers receive eye health training sessions spread across 10 to 20 days from qualified optometrists and ophthalmologists. During training, optometrists review the anatomy of the eye, eye screening procedures, and how to identify cataracts and other eye diseases. In F2020, Operation Eyesight helped to train 414 people on eye health care.
Once CHWs complete their training, they conduct door-to-door surveys in a designated cluster of villages for two to five months. Health workers then develop an action plan to meet the specific screening and treatment needs of each community. Typically, an ophthalmologist from the nearest hospital screens people in specific at-risk villages and examines patients who need surgical attention. The charity screened 1,411,994 people for eye conditions in F2020.
After screenings take place, CHWs refer all patients who need follow-up care to outreach camps, vision centres, or the closest hospital for treatment. Operation Eyesight establishes its own vision centres to provide specialized eye care to communities in need. Vision centres provide surgeries free of cost for patients who cannot afford to pay. In F2020, the charity established 19 new vision centres, including 17 in India, one in Ghana, and one in Bangladesh. It also performed 147,031 eye surgeries during the year.
In response to the covid-19 pandemic, Operation Eyesight launched a new initiative to send equipment to local hospitals and raise awareness of safety precautions. In F2020, it reports that it gave out 4,246 pieces of personal protective equipment (PPE) and 20,556 hygiene kits. It also trained 1,660 health workers and handed out 121,998 educational materials on covid-19, reaching 828,550 people.
My anchor
Results and Impact
Operation Eyesight Universal reports that it declared three Kenyan villages as avoidable blindness-free in F2020. In other words, all village members received treatment for preventable eye conditions and were able to see a minimum distance of six meters in at least one eye. To prevent infections that may lead to blindness, Operation Eyesight also provides clean water to at-risk communities. In F2020, it drilled or maintained 250 boreholes in Zambia. It states that its boreholes helped to provide clean water to 26,250 people during the year.
While Ci highlights these key results, they may not be a complete representation of Operation Eyesight Universal's results and impact.
Charity Intelligence has rated Operation Eyesight as High impact based on demonstrated impact per dollar. 
Impact Rating: High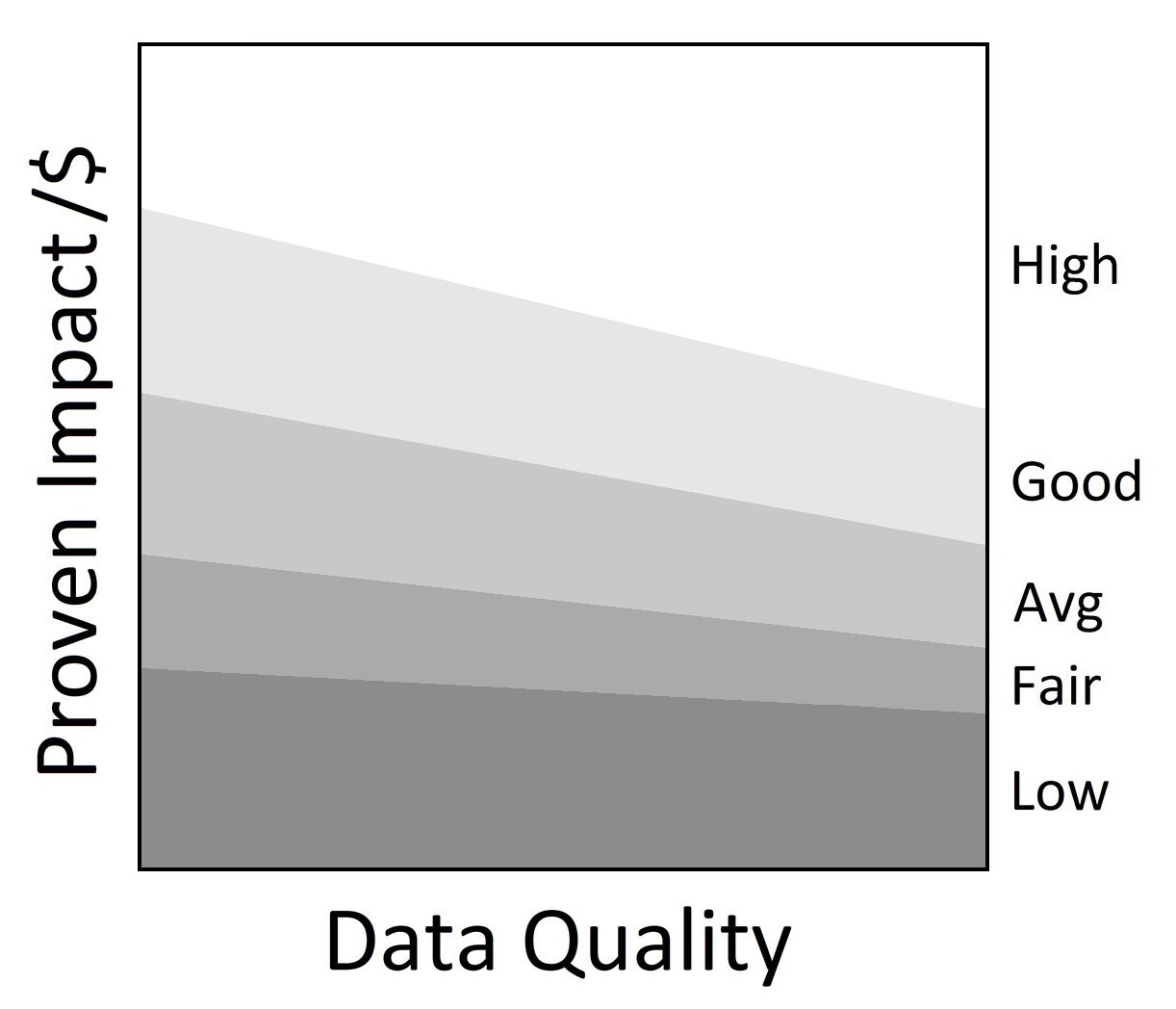 •
My anchor
Operation Eyesight Universal received $5.5m in Canadian donations in F2020. During the year, it also received $562k in international donations and $317k in government wage subsidies. Administrative costs are 3% of revenues (less investment income) and fundraising costs are 19% of Canadian donations. This results in total overhead spending of 22%. For every dollar donated, 78 cents go to the cause. This is within Ci's reasonable range for overhead spending.
Operation Eyesight has total funding reserves of $6.3m. This can cover around 1.3 years of annual program costs.
Charity Intelligence has sent this update to Operation Eyesight Universal for review. Changes and edits may be forthcoming.
Updated on June 18, 2021 by Eric Zhao.
Financial Review

Financial Ratios

Fiscal year ending December

2020
2019
2018
Administrative costs as % of revenues
2.8%
4.4%
6.1%
Fundraising costs as % of donations
18.9%
26.2%
29.5%
Total overhead spending
21.7%
30.6%
35.7%
Program cost coverage (%)
133.0%
161.1%
141.7%
Summary Financial Statements

All figures in $000s

2020
2019
2018
Donations
5,513
4,543
4,081
International donations
562
1,190
967
Government funding
317
0
0

Investment income

47

96

90

Total revenues

6,439

5,829

5,138

Program costs - International
4,767
3,699
3,757
Program costs - Canada
0
0
0
Administrative costs
180
252
310

Fundraising costs

1,040

1,189

1,206

Total spending

5,987

5,140

5,273

Cash flow from operations
452
689
(135)
Capital spending
9
19
19
Funding reserves
6,342
5,960
5,324
Note: Ci reported international donations from the charity's T3010 filings with the CRA, and removed the amounts from Canadian donations. According to its financial notes, Operation Eyesight received $317k in government wage subsidies in F2020, which it reported as a reduction of expenses. Ci classified wage subsidies as government funding and added back the amount to program costs. Ci removed amortization from program, administrative, and fundraising costs on a pro-rata basis.
Salary Information
| | |
| --- | --- |
| $350k + | 0 |
| $300k - $350k | 0 |
| $250k - $300k | 0 |
| $200k - $250k | 0 |
| $160k - $200k | 0 |
| $120k - $160k | 3 |
| $80k - $120k | 6 |
| $40k - $80k | 1 |
| < $40k | 0 |
Information from most recent CRA Charities Directorate filings for F2020