STAR RATING

Ci's Star Rating is calculated based on the following independent metrics:
RESULTS REPORTING
Grade based on the charity's public reporting of the work it does and the results it achieves.
DEMONSTRATED IMPACT
The demonstrated impact per dollar Ci calculates from available program information.
NEED FOR FUNDING
Charity's cash and investments (funding reserves) relative to how much it spends on programs in most recent year.
CENTS TO THE CAUSE
For a dollar donated, after overhead costs of fundraising and admin/management (excluding surplus) 80 cents are available for programs.
My anchor
About Breakfast Club of Canada:
Breakfast Club of Canada is a 4-star charity with an A- in results reporting and reasonable overhead costs. Charity Intelligence has found the charity to have average demonstrated impact per dollar donated. 
Founded in 1994, Breakfast Club of Canada / Club des petits déjeuners (BCOC) provides breakfast to students to succeed in school. According to the charity, close to two million children are at risk of going to school on an empty stomach each day. BCOC estimates that 2.1 million households in Canada are experiencing food insecurity due to covid-19. The charity runs two programs: School Breakfast and Education and Awareness.
The School Breakfast program accounted for 94% of program spending in F2021. The charity provides food, kitchen equipment, training, and volunteers to Student Nutrition Programs (SNPs). BCOC operates and supports SNPs in each province and territory across Canada. Depending on local needs, BCOC provides various degrees of support to run School Breakfast programs. In F2021, BCOC reached 513,489 children each day and supported 3,361 SNPs. Of these programs, 359 are located in Indigenous communities, serving 41,143 Indigenous children. As of F2021, 632 clubs were on a waiting list.
Education and Awareness accounted for the other 6% of program spending in F2021. The charity collaborates with government stakeholders to raise awareness of food insecurity and its impact on learning. Additionally, BCOC advocates for the implementation of a national school food program.
Recent News: BCOC pivoted its operations and introduced a covid-19 emergency fund to grant money to families and students. With this additional funding, Breakfast Club of Canada was able to reach an additional 200,000 children between January and September 2021.
My anchor
Results and Impact
In F2021, Breakfast Club of Canada surveyed 705 respondents, including 172 from Indigenous communities, to identify its program results. Of these respondents, 42% observed positive impacts in attendance and punctuality. 87% observed positive change on student well-being, behaviour, and mood. In 2019, BCOC commissioned Credo, a social impact agency, to conduct an evaluation of its main support models. Results on key metrics were not publicly disclosed.
While Ci highlights these key results, they may not be a complete representation of Breakfast Club of Canada's results and impact.
Charity Intelligence has given Breakfast Club of Canada an impact rating of Average for demonstrated social impact per dollar spent.
Impact Rating: Average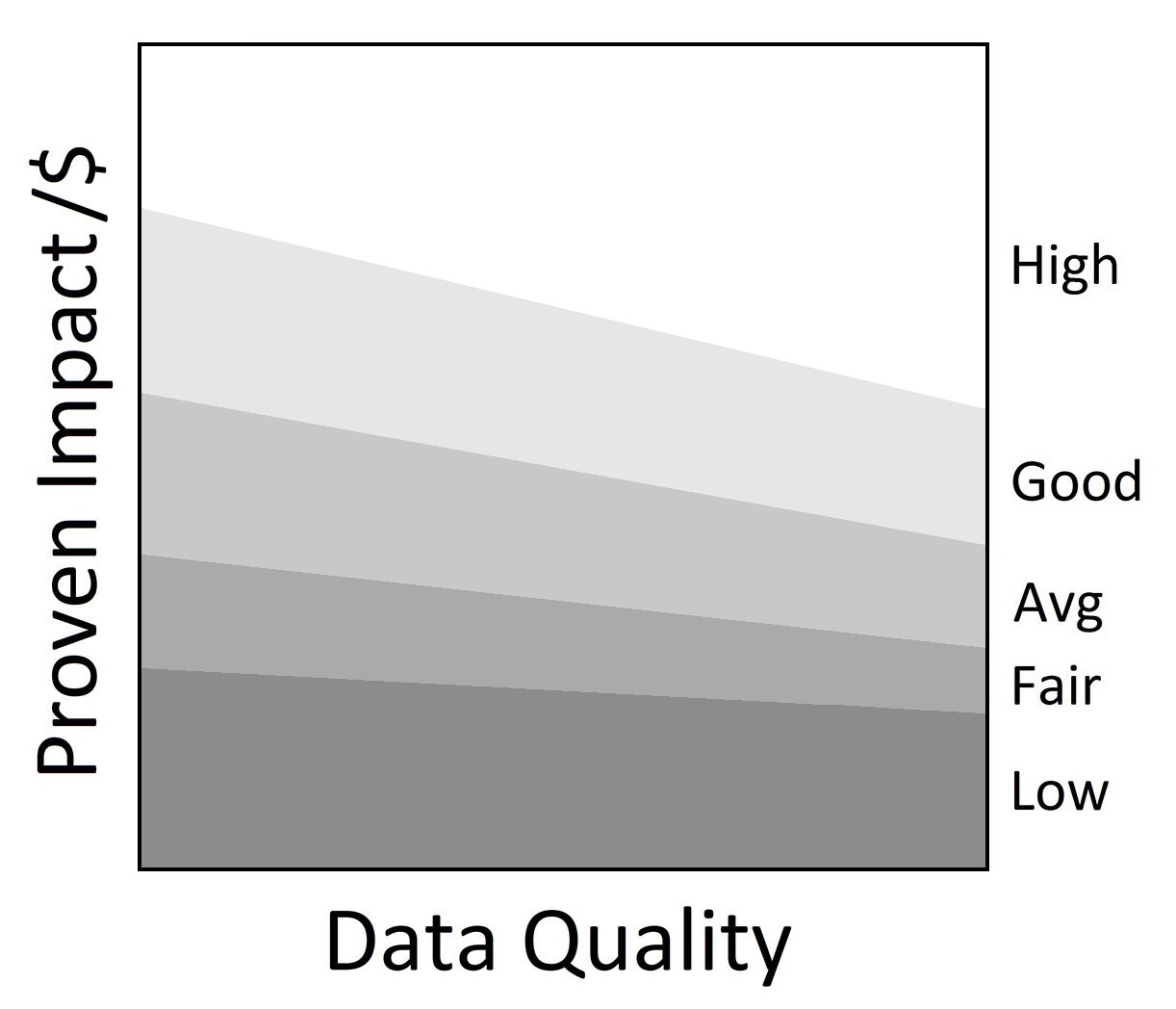 •
My anchor
Breakfast Club of Canada received $17.8m in donations in F2021. The charity also received $32.0m in government funding, representing 60% of total revenues. Administrative costs are 2% of revenues (excluding investment income), and fundraising costs are 18% of donations. This means that BCOC spent 20% on overhead in F2021. For every dollar donated to the charity, 80 cents go to the cause, which is within Ci's reasonable range for overhead spending.
BCOC has funding reserves of $32.9m which can cover ten months of annual program costs.
In addition to reported salary information, BCOC spent $740k in F2021 (down from $835k in F2020) on professional and consulting fees. Compensation figures for staff do not include these consulting fees.
This report is an update that has been sent to Breakfast Club of Canada for review. Changes and edits may be forthcoming.
Updated on May 30, 2022 by Ann Lei.
Financial Review

Financial Ratios

Fiscal year ending June

2021
2020
2019
Administrative costs as % of revenues
2.3%
3.4%
1.8%
Fundraising costs as % of donations
18.2%
17.2%
24.9%
Total overhead spending
20.5%
20.7%
26.6%
Program cost coverage (%)
86.0%
85.8%
159.1%
Summary Financial Statements

All figures in $000s

2021
2020
2019
Donations
17,831
15,421
12,548
Goods in kind
3,561
4,364
3,564
Government funding
31,964
14,460
1,945
Fees for service
0
0
439
Investment income
177
166
159

Other income

1

39

7

Total revenues

53,534

34,450

18,661

Program costs
12,837
10,727
6,268
Grants
25,415
13,748
4,394
Donated goods exp
3,561
4,364
3,564
Administrative costs
1,227
1,178
324

Fundraising costs

3,242

2,657

3,119

Total spending

46,281

32,674

17,668

Cash flow from operations
7,253
1,775
993
Capital spending
261
473
178
Funding reserves
32,888
20,997
16,958
Note: Ci did not adjust for changes in deferred contributions of $8.0m in F2021, $600k in F2020, and $8.8m in F2019 because the audited financial statements do not disclose what proportion of contributions represent Canadian donations versus government funding. Ci reported government funding from the charity's T3010 filing with the CRA in F2019 and removed the revenue from donations. Ci adjusted for amortization of deferred capital contributions, ($28k) in F2019. Ci adjusted for loss on write-off of intangible assets and loss on disposal of tangible capital assets, affecting expenses by ($58k) in F2021, ($17k) in F2020, and ($14k) in F2019. 
Salary Information
| | |
| --- | --- |
| $350k + | 0 |
| $300k - $350k | 0 |
| $250k - $300k | 0 |
| $200k - $250k | 0 |
| $160k - $200k | 2 |
| $120k - $160k | 2 |
| $80k - $120k | 6 |
| $40k - $80k | 0 |
| < $40k | 0 |
Information from most recent CRA Charities Directorate filings for F2021