STAR RATING

Ci's Star Rating is calculated based on the following independent metrics:
RESULTS REPORTING
Grade based on the charity's public reporting of the work it does and the results it achieves.
DEMONSTRATED IMPACT
The demonstrated impact per dollar Ci calculates from available program information.
NEED FOR FUNDING
Charity's cash and investments (funding reserves) relative to how much it spends on programs in most recent year.
CENTS TO THE CAUSE
For a dollar donated, after overhead costs of fundraising and admin/management (excluding surplus) 81 cents are available for programs.
My anchor
About Habitat for Humanity Greater Vancouver:
Founded in 1995, Habitat for Humanity Greater Vancouver (Habitat Greater Vancouver) aims to help families across British Columbia access affordable housing. The charity is one of 58 Habitat for Humanity affiliates across Canada that work toward a world where everyone has a safe and stable place to live. Habitat Greater Vancouver reports that one in every five children in BC lives in poverty.
Habitat Greater Vancouver's main program is homeownership. Based on its financial statements, Ci calculated Habitat Greater Vancouver's total program spending as $2.1m in F2020.
Habitat for Humanity Greater Vancouver's homeownership program helps low-income families buy affordable homes. The charity raises funds for land and materials to build new houses. It offers these homes to families with an annual household income between $35,000 and $78,000, financed through 21-year leases. To keep homes affordable, Habitat Greater Vancouver sets lease payments at 30% of household income. The charity also requires each family to contribute 500 hours of "sweat equity" by volunteering to build homes or working at Habitat ReStores.
In 2021, Habitat Greater Vancouver helped to move 11 families into new homes. During the year, it also completed a five-year housing project to build 12 new homes in Richmond, BC. Each home offers two units, a community garden, and a common play area. In Mission, Habitat Greater Vancouver completed eight three-bedroom homes in 2021. It aims to build another 11 homes in Mission by spring 2022.
My anchor
Results and Impact
Habitat for Humanity Greater Vancouver states that 60% of families report less food bank use after moving into a Habitat home. It also reports that 56% of families find better employment outcomes and 53% observe improvements in their children's grades.
While Ci highlights these key results, they may not be a complete representation of Habitat for Humanity Greater Vancouver's results and impact. 
Charity Intelligence has rated Habitat for Humanity Greater Vancouver as Low impact based on demonstrated social impact per dollar spent.
Impact Rating: Low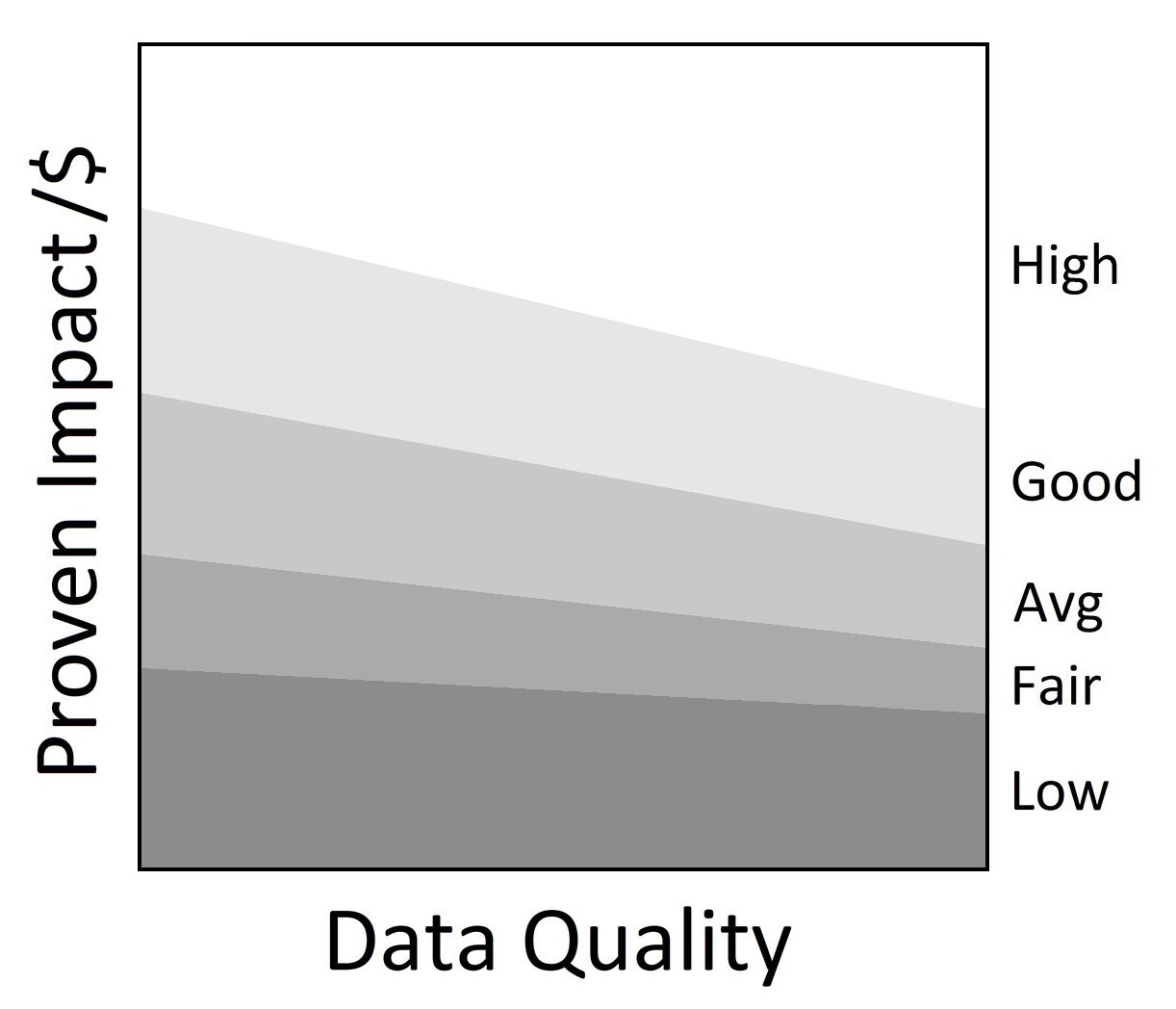 •
My anchor
Habitat for Humanity Greater Vancouver received $1.8m in donations in F2020. It also received $205k in government wage subsidies (7% of revenues) and $182k in leases, mortgage payments, and mortgage deposits (6% of revenues). The charity's audited financial statements do not include the value of donated building materials.
Administrative costs are 12% of revenues and fundraising costs are 7% of donations. This results in total overhead spending of 19%. For every dollar donated to the charity, 81 cents go to the cause. This is within Ci's reasonable range for overhead spending. Habitat Greater Vancouver was previously outside of this reasonable range in F2018. However, its donations have risen by 208% since F2018, lowering its fundraising ratio. Its fundraising costs also rose by 28% over the same period. 
Habitat Greater Vancouver's funding reserves are shown as negative since its interest-bearing debts of ($4.2m) exceed its cash and equivalents of $1.5m. This is common for Habitat for Humanity chapters across Canada, which hold mortgages for first-time homeowners. Excluding interest-bearing debts, Habitat Greater Vancouver's gross funding reserves can cover 72% or between eight and nine months of annual program costs.
Habitat Greater Vancouver's capital spending spiked in F2020, mainly due to the purchase of new properties under construction in Richmond and Mission, BC.
Charity Intelligence has sent this update to Habitat for Humanity Greater Vancouver for review. Changes and edits may be forthcoming.
Updated on August 13, 2021 by Eric Zhao.
Financial Review

Financial Ratios

Fiscal year ending December

2020
2019
2018
Administrative costs as % of revenues
12.4%
19.0%
19.8%
Fundraising costs as % of donations
6.8%
11.7%
16.4%
Total overhead spending
19.2%
30.7%
36.2%
Program cost coverage (%)
(129.8%)
(104.9%)
(93.3%)
Summary Financial Statements

All figures in $s

2020
2019
2018
Donations
1,812,072
918,339
589,106
Government funding
204,890
0
0
Fees for service
181,910
215,051
259,336
Business activities (net)
277,027
157,883
142,487
Investment income
12,049
10,723
10,245

Other income

640,000

0

322

Total revenues

3,127,948

1,301,996

1,001,496

Program costs
2,078,958
1,313,279
925,521
Administrative costs
386,143
245,498
196,615
Fundraising costs
123,352
107,626
96,622

Other costs

47,635

32,738

20,662

Total spending

2,636,088

1,699,141

1,239,420

Cash flow from operations
491,860
(397,145)
(237,924)
Capital spending
1,405,190
26,617
51,610
Funding reserves
(2,697,846)
(1,377,947)
(863,485)
Note: To better reflect Habitat Greater Vancouver's homeownership program, Ci included mortgage payments and deposits received in fees for service. This affected revenues by $119k in F2020, $196k in F2019, and $259k in F2018. Ci included investments in projects under development and investments in tenancy properties in program costs, affecting expenses by $1.8m in F2020, $1.0m in F2019, and $688k in F2018. Ci classified loans and management fees from Habitat Canada as other income, removing the amounts included in donations and investment income, respectively. To report on a cash basis, Ci adjusted donations by changes in deferred contributions and deferred capital contributions from donors (excluding loans and funding from Habitat Canada). This affected revenues by $583k in F2020, ($277k) in F2019, and ($89k) in F2018. Ci included covid-19 wage subsidies as government funding, affecting revenues by $205k in F2020. Ci included net ReStore operations in business activities, affecting revenues by $277k in F2020, $158k in F2019, and $142k in F2018. Ci excluded amortization of capital assets.
Salary Information
| | |
| --- | --- |
| $350k + | 0 |
| $300k - $350k | 0 |
| $250k - $300k | 0 |
| $200k - $250k | 0 |
| $160k - $200k | 0 |
| $120k - $160k | 1 |
| $80k - $120k | 3 |
| $40k - $80k | 6 |
| < $40k | 0 |
Information from most recent CRA Charities Directorate filings for F2019