STAR RATING

Ci's Star Rating is calculated based on the following independent metrics:
RESULTS REPORTING
Grade based on the charity's public reporting of the work it does and the results it achieves.
DEMONSTRATED IMPACT
The demonstrated impact per dollar Ci calculates from available program information.
NEED FOR FUNDING
Charity's cash and investments (funding reserves) relative to how much it spends on programs in most recent year.
CENTS TO THE CAUSE
For a dollar donated, after overhead costs of fundraising and admin/management (excluding surplus) 92 cents are available for programs.
My anchor
About Live Different:
Founded in 2000, Live Different helps young people embrace a caring lifestyle. Live Different organizes trips for teens to developing countries. The charity also hosts presentations at Canadian schools.
In 2022 Live Different now refers to itself as LiveDifferent. We will update this new branding format in future updates. 
Live Different Builds were 52% of Live Different's program spending in F2019. Volunteers spend eight to ten days building homes or schools in the Dominican Republic, Mexico, Haiti, or Thailand. Participants are required to pay for their own travel and fundraise a minimum of $1,695 to $2,995, depending on the build location. The money covers most expenses for the build. In F2019, 563 volunteers built 46 homes. 
Presentations and school assemblies represented 34% of Live Different's program spending in F2019.  Presentations are one hour long and include a team of youth speakers and mentors, as well as a live band. Live Different reports that it has presented to 1.6 million students at 3,800 schools since 2000. In F2019, the charity reached 112,000 students at 300+ schools and communities. This included 59 Indigenous communities as part of its Indigenous Youth Empowerment Tour. The tour inspires indigenous youth through workshops and a community concert.  
Live Different Projects were 12% of Live Different's program spending in F2019. Live Different Projects improve communities where Live Different Builds take place. Past projects include building schools, playgrounds, and medical clinics. Since 2005, the charity has completed over 500 international projects and house builds. 
The remaining 2% of program spending went to Live Different Academy. Youth aged 18 to 22 spend 13 weeks in Mexico learning about social justice and Mexican culture. Participants pay $3,245 in tuition and $3,750 in charitable project costs.
My anchor
Results and Impact
According to Live Different, 89% of Live Different Builds volunteers heightened or maintained a high level of self-confidence. 95% of volunteers developed or maintained a sense that they could make a difference. All volunteers surveyed increased or continued their commitment to volunteering.
Live Different collected feedback from 307 students who attended presentations. Of the respondents, 92% (281) reported having a better understanding of empathy, 81% (249) were more aware of how their actions could hurt others, and 83% (256) would be more inclined to listen to a friend who needs help.
Charity Intelligence has given Live Different a Fair impact rating based on demonstrated impact per dollar spent.
Impact Rating: Fair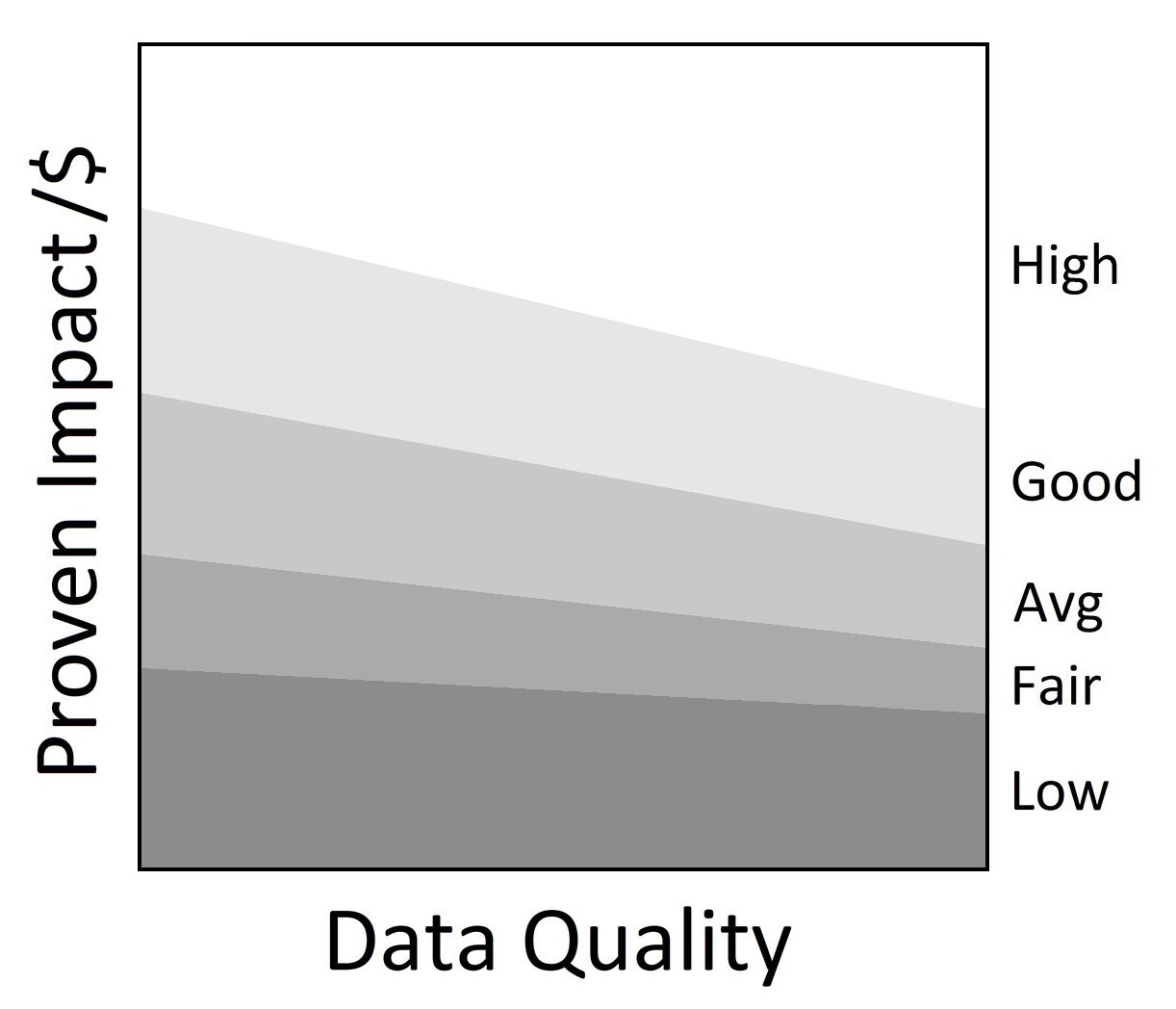 •
My anchor
Live Different is a Medium-sized charity that received donations of $4.2 million in F2019. Total donations include $1.7m in capital contributions for the Freedom Village construction project in Haiti, which the charity has deferred in its audited statements. Live Different also received $654k in fees for service. 56% of fees came from school programs. 40% came from Live Different Builds and 3% came from Live Different Projects.
Administrative costs are 4% of total revenue, and fundraising costs are 4% of donations and special events fundraising. For every dollar donated, 92 cents go to the cause, which is within Ci's reasonable range for overhead spending.
Live Different has funding reserves of $1.6 million, which can cover annual program spending for 7 months.
This charity report is an update that has been sent to Live Different for review. Changes and edits may be forthcoming.
Updated on May 22, 2020 by Tenzin Shomar. Edited on January 8, 2021 by Katie Khodawandi.
Financial Review

Financial Ratios

Fiscal year ending August

2019
2018
2017
Administrative costs as % of revenues
4.3%
16.9%
14.9%
Fundraising costs as % of donations
3.9%
0.5%
0.0%
Total overhead spending
8.2%
17.3%
14.9%
Program cost coverage (%)
58.6%
1.6%
(1.4%)
Summary Financial Statements

All figures in $s

2019
2018
2017
Donations
4,181,911
2,329,029
2,025,245
Government funding
146,237
77,213
5,678
Fees for service
654,021
549,209
510,319

Special events

41,586

33,510

19,368

Total revenues

5,023,755

2,988,961

2,560,610

Program costs - International
1,674,901
1,701,335
1,580,708
Program costs - Canada
1,007,878
695,833
523,786
Administrative costs
217,202
504,292
381,216

Fundraising costs

163,748

10,887

210

Total spending

3,063,729

2,912,347

2,485,920

Cash flow from operations
1,960,026
76,614
74,690
Capital spending
331,633
55,928
27,144
Funding reserves
1,570,795
38,136
(28,904)
Note: As a non-cash item, amortization ($58k in F2019, $62k in F2018, $46k in F2017) has been removed from administrative costs. Live Different received a $1.7m contribution for the purchase of capital assets in F2019, which was deferred by the charity in its audited financial statements. To report on a cash basis, Ci adjusted for this revenue item in its analysis. This adjustment increases total donations by $1.7m in F2019 and $97k in F2018.  Live Different's funding reserves have been adjusted to reflect interest-bearing capital lease payables of $30k in F2019, $52k in F2018 and $92k in F2017. 
Salary Information
| | |
| --- | --- |
| $350k + | 0 |
| $300k - $350k | 0 |
| $250k - $300k | 0 |
| $200k - $250k | 0 |
| $160k - $200k | 0 |
| $120k - $160k | 0 |
| $80k - $120k | 1 |
| $40k - $80k | 9 |
| < $40k | 0 |
Information from most recent CRA Charities Directorate filings for F2019